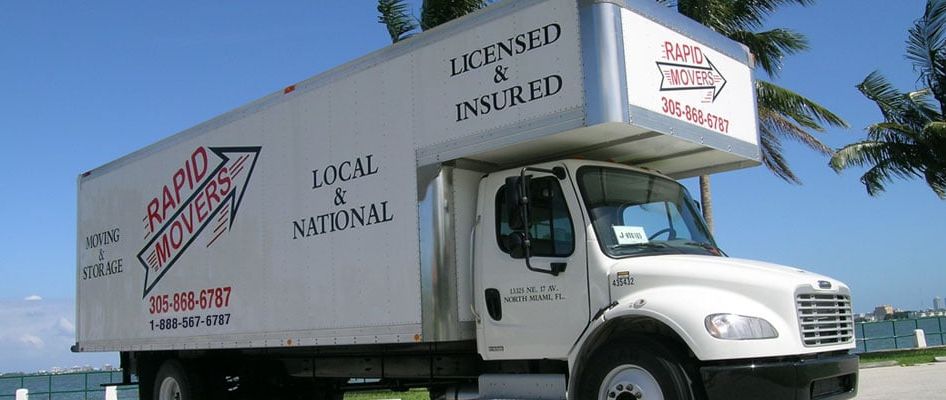 Rapid Movers
26

Years in Business

3

Trucks

12

Workers
Detailed Rating

Kindness

Precision Time

Problem Solving

Pricing

professionalism

Rapid Movers is a family owned and operated business that was founded in 1991. Because we are a family owned business, we make it our priority to make your move as stress-free and easy as possible. Our goal is for you to sit down in your new home or office after your move and say, "Well that was easy!" We take great care in moving your belongings safely and efficiently because we know that each and every box contains your valuables. We welcome our customers to provide feedback and work consistently to improve our services and processes so that you are 100% satisfied with every job. There is no job that is too big or too small for us. We have a team of experienced and professional movers that can handle all of your moving needs. We have all of the equipment to move the biggest, bulkiest, and most awkward of items, and we'll do so with the utmost of care. We proudly have an A+ rating with the BBB, as well as a growing list of satisfied customers. See our testimonial section for some examples!

Services and Handling

Packing

Unpacking

Local Moving

Appliance

Commercial Moving

Wood Crate - Art & Antique

Special Handling

Compliance

General Liability

Policy: 02-LX-067042519-2
Coverage: $2,000,000.00

Cargo

Policy: 02-LX-067042519-2
Coverage: $25,000.00

Automobile

Policy: 01-CA-064598687-2
Coverage: $750,000.00

Licenses

0

Policy: 1054469
type:DOT

| Branch Name | Address |
| --- | --- |
| Rapid Movers | 2035 Grant St, Hollywood, FL 33020, United States |
Reviews

Ilya M.

Chris is a super nice person . Pleasure to deal with not like a lot of moving companies. Punctual and professional. Highly recommend to anybody who is...

Jessie M.

I recently moved from my 2 bedroom apartment and used Rapid Movers. I was not in a good state but, I can honestly say Amy made it as smooth as possible....

Joe G.

Used Rapid movers twice in the past 3 months and was very happy with the service. They coordinated well and were on time to start each job. The guys...

Ken E.

Only one day, discount 10 Reviews Yelp= 200$ Sale Reviews Yelp googl facebook We write reviews, promote your companies We will also help get rid of...