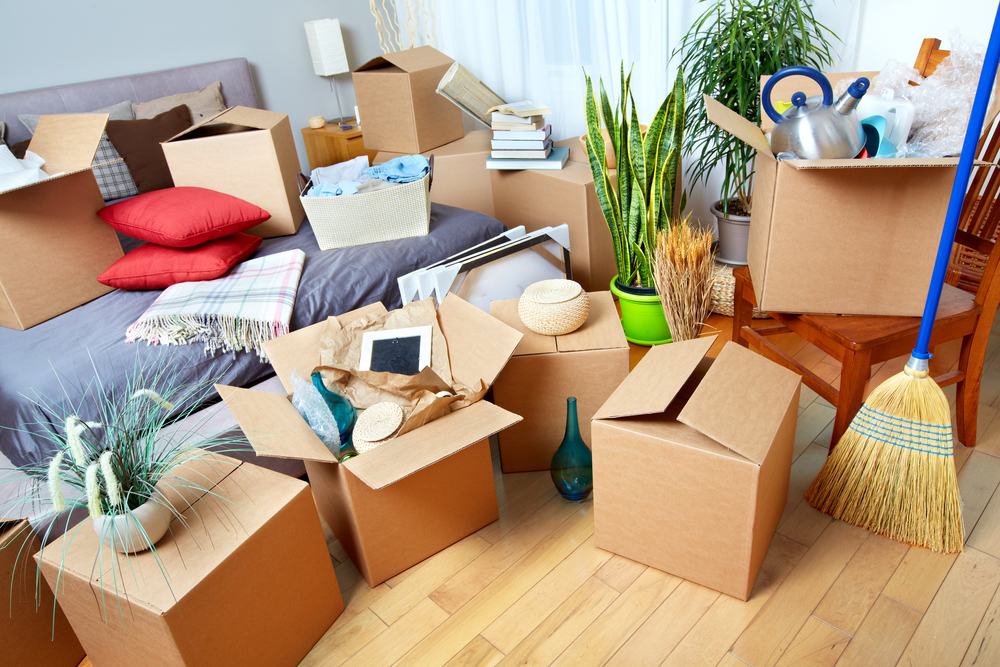 Topline Moving & Storage
9

Years in Business

2

Trucks

12-15

Workers
Detailed Rating

Kindness

Precision Time

Problem Solving

Pricing

professionalism

Welcome to Topline Moving & Storage, a Maryland Virginia & Washington DC moving company. Make your move with the area's local moving company, and get quality moving service and storage solutions for your upcoming move. Our spotless reputation and fanatic dedication to providing amazing customer service combined with our years of cumulative moving experience make us the first choice for residential and commercial moves in Maryland, Washington DC, and Virginia area. We've relocated high-profile clients in $10 million mansions in Potomac, as well as renowned local businesses who trust the only top Beltway moving Company. We've come to be known as "The Moving Company You Can Recommend with Confidence." Whether you are moving your home, your business, or require storage solutions, Topline Moving will provide you with excellent service and most professional moving advice, tailored to your specific needs and requirements. We have experience with a wide range of unique moving requirements, and we are confident that we can meet your highest expectations. In choosing Topline Moving you are choosing a partner who will accompany you throughout the entire moving process, advising and assisting you, fulfilling all of your moving needs to the very last detail, leaving another satisfied customer after a smooth, uncomplicated and stress-free move. No matter what the type, scope, and size of your move we can take you anywhere you need to go locally, nationally, and internationally. If you need local movers, or simply because you have moving questions, are facing logistical challenges, or want to know how to prepare for your move, Topline Moving is ready to serve you and explain the moving process in such a way that you will fully understand what you're up against to ensure you make a safe, smooth, and easy transition into your new location. We have the quality and reliability that anyone needing local, residential, or commercial moving services truly want and deserve. We can handle every aspect of your move, from the initial planning, to packing, loading, unloading, transportation, assembly, disassembly, and storage of your household, office or commercial goods. We firmly believe in making our clients' transitions as seamless and easy as possible, which is why we have perfected the moving process to the point that our relocation specialists know how to dot every "i" and cross every "t" so that nothing remains to chance. Our moving experts are sensitive to your needs, and will handle your move with the utmost care and respect for your property. You can be sure that your property is in safe hands, and will be treated gently and carefully during the entire process of packaging, loading, moving and unloading process. We've many years of experience as a moving company in DC, Maryland, and Virginia Our many years of experience as a moving company in Virginia, Washington DC and Maryland allow us to handle every move with the utmost precision and professionalism. When it comes to moving, no matter how complex or unusual your job may be, chances are we've seen it and done it before. We take great pride in fulfilling our promises to our customers and setting accurate expectations. Every move is unique, and we treat it as a project. As such we have a project plan, milestones, and contingency plans. When you call our office to book a move we go over every detail to make sure we provide you with an accurate estimate. We'll make sure that you know upfront exactly what to expect, so you won't have any surprises on your actual moving day. We know that you've done your due diligence, and researched moving companies online to find the perfect mover for you. We are confident that your search for the right moving experts has come to an end by choosing Topline Movers, and we aim to prove it.

Services and Handling

Packing

Unpacking

Local Moving

Long Distance Moving

Storage Services

Commercial Moving

Compliance

General Liability

Policy: 101 GL 0057223-01
Coverage: $2,000,000.00

Automobile

Policy: 03848066-0
Coverage: $1,000,000.00

Cargo

Policy: MTC0039
Coverage: $10,000.00

Licenses

| Branch Name | Address |
| --- | --- |
| Topline Moving & Storage | Topline Moving & Storage Inc, Conway Road, Beltsville, MD, United States |
Reviews

Sabrina W.

We booked them last minute (3 days notice) and given that we couldn't find any other movers that appeared more reputable, we were very nervous about booking...

Ballarirni Nancy

Highly recommend this company! Reasonable price friendly staff and most importantly they take care of your things!! I reacently moved and these guys are the best. They arrived on time and my things undamaged. What more can I ask for!? I felt so comfortable and at ease with my whole move:) from the free in home eastimate to the last day of receiving my things. Thanks so much guys! I appreciate all the help and the fact they you all where friendly. Nancy

roonaldsS Estrada

The best service we had!!! My wife was at her 8 month pregnancy answer had to move from DC to Arlington, The crew came on time and provided us with prompt service, packed all of our valuable items and trans5them with no damages. Will definitely recommend them to family and friends and Will use them again. Thank you Topline!

Laurie Harper

I highly recommend Topline. They were very thorough and efficient. They were very careful with our goods and with the two houses making sure not to damage anything. Plus, they were much cheaper than anyone else. And their final cost was exactly as they had bid it. I highly recommend them.

Lisa Carter

I recently used Topline Moving & Storage to move me into my new home. I am giving them 5 stars because they came in and repacked furniture pieces that I had poorly packed to protect my belongings. Additionally, the customer service was accommodating and friendly without making me feel completely incompetent. I had to clear out my apartment so they dropped off stuff to Goodwill and also moved furnishings from my apartment to a family member's truck. I felt completely comfortable and was impressed by their willingness to help during a very overwhelming time. I had asked several people who had recently moved for recommendations, and they were unhappy with the service they had received. You can't put a price on customer service that is accommodating and honest. I highly recommend their services.

Janna Guerrero

I have used Topline for three moves and have been extremely impressed with their service each time. The quotes are clear, the price was the best I found when comparison shopping, the office staff were helpful, friendly, and very responsive. The moving teams were always on-time and professional. I have never had any damage to any of my property because of their planning and care. They even managed a difficult treadmill through a narrow doorway and set their truck ramp in our tricky driveway without impacting how efficiently they completed my most recent move. I would recommend Topline Moving to anyone!

Orit Tamir

We used this company last week when we moved into a new house. The owner (I believe his name is Alon) gave a fair estimate and had a very friendly approach. The movers came in on time, and were fast and efficient. The manager was constantly in touch with us - we felt we were taken care of! We're not moving again anytime soon, but I'll surely recommend this company to others. Moving a house is a huge project - I'm glad we did not have to deal with any movers issues this time.

Diamond Chaflawee

I moved last week within the city of Rockville. Topline Moving handled my move with care. They arrived at the scheduled time and finished earlier than expected. They disassembled and reassembled my furniture. Everything arrived without any damage to any of my objects and to none of the walls at the old and new house. I highly recommend them as moving company. They also have an unusually attentive service.

Jackie S.

Very professional as well as efficient. Thank you so much for the help. If I ever need to get back in, you are certainly the one I will call!

Jackie Samuel

I had a good experience with it. Guys are professional & cooperative. Thanks for shifting to my new apartment.

olivia wook

I'm more happy than last years of experience with Topline Moving. This year I got $ 100 of discount as well without negotiation. All the goods were placed safely without any damage. Highly prefer my side. Thank you guys.

emma mishu

Hello, I hired Topline moving service as my friend recommended. First time I hired a moving company so was quite nervous about the shifting, but Topline movers made it quickly and were quite affordable.

Omar Sheen

Well, I had to shift my office from Bethesda Maryland to Bowie Maryland, I explained that I need this to be done in a day anyhow, and Topline movers did their best and within few hours they shifted my office. Thanks a lot!

Michael B.

I Want to thank topline moving and storage for a speedy and stress free move. The crew was on time and the work was done with no damage. I couldn't be more...

Aaric Jim

Hi, I had an emergency and had to shift, so I asked my friends and they suggested me few movers. Finally I chose Topline because of its good reviews and I got shifted safely. Cheers!

Aaric J.

My experience is saying about Topline is standard company which is fulfilling the criteria. Guys are trained and desire about responsibilities. Took less...

alia dazy

I searched many movers online and listed few as per their services. I found Topline that's best service provider moving company. Way of service shows the sincerity.

Alia D.

My office needed to be shifted from Rockville Maryland to Annapolis Maryland I was worried for the shifting of the office due to work load but Topline...

Rob Dony

Hey guys, I hired Topline moving service for the first time and they made a good impression on me. I had precious office items needed to be shifted from Bethesda Maryland to Bowie Maryland and they packed it very well and moved to the new place. Appreciate it.

Avery Sew

Well, I had to shift my office from Bethesda Maryland to Bowie Maryland, I explained that I need this to be done in a day anyhow, and Topline movers did their best and within few hours they shifted my office. Thanks a lot!

Rob D.

I purchased a new office space for my small company but did not had idea how to shift in VA, Burke VA and my family member gave my contact details of...

Mason Mill

I was looking for a renowned packing company for my office items and Topline packing services made it perfectly. They had latest technology equipment and well trained staff to make it possible. I will surely hire you again.

Jacob James

It was really a difficult task for Mover Company to make it possible in a short period but Topline commercial mover services shifted the complete factory safely quickly.

Adny lee

I scheduled Topline Moving to do my move from Rockville, to Silver Spring, MD, they did a wonderful job with wrapping the furniture and handle it with care. I had few questions and spoke with Alon at the office and got all the correct information. I definitely will recommend them and use them again at the future.

Zoe Sina

My new farm house was ready to move, but the main question was how to shift all the luggage & goods. A lot of goods are precious as well! After all, had a conversation with three, four companies, I opt Topline and did the great job!

Noah Sid

Moving staff at Topline are professional and co-operative. Consignment tracking process is smooth and using latest technology. Topline Packers and Movers is the best service provider, now I recommend to other for best relocation. My whole household goods relocate properly with full consignment insurance. It is overall a great experience with the Topline Packers in Virginia.

Shulamit Darwish

The best movers!!! They wrapped and carry our Baby grand piano like a pro! never complained about the stairs they had to lift it and did an amazing job. No any hidden fees or other bad things we heard about movers. Definitely will recommend them to all our friends and family.

Lira Loui

From first call to last box- the experience with topliner movers was fabulous. They couldn't make it more helpful than this. The team was courteous and professional and highly recommend them.

Aiden Smith

Topline movers crew were efficient, friendly, and professional. They arrived within the designated window and got right to work packing and disassembling. They ensure everything is in right place in our new apt before they left and were able to finish with 10 minutes to spare!

Patricia K.

I loved service provided by Topline. First I'm very worried about that how can they shifted from Rockville Maryland to Washington DC in our daily busy life...

theswiss tours

Great experience with ''Topline movers and storage Company" Maryland Virginia. I'm glad to have worked with them. Packing can be really stressful but they do the best to work according to your requirements. Their team has provided Good services with best prices and timely delivery. Would definitely use them again.

Digital Aawaz

I would like to explain about the high quality service provided by the teammates.Definitely a great team with full of experts in this field .I am really excited on getting the quality output from them.They done according how they mentioned in their profile.You can definitely contact them for their service and I can give assurance for their quality work .I am happy now on taking their service. Definitely a worth of service for money that you were spending . I am offering them A+++.I would surely recommend them for your future works.. Thank you .

Wastal balad

I am feeling extremely happy and 100 percent satisfied on taking the service form the "Topline movers and storage" .Recently I came to know from one the social networking site that they were providing storage and moving service .Then I contacted them via email I'd soon they gave they contacted with my mobile number asked about the details. I gave them all details and they gave me the plan details .I said okay and the process started as per we have discussed and all went successfully till the end. I am surprised on their service and I would recommend them to my friends.

Rebecca Goldman

My husband called Topline for a quote a little while back and sent the information to me to look over. Topline had reasonable pricing but lack luster reviews. As I went back to look up the information we collected to make a final decision I noticed Topline had a substantial increase in reviews. We thought great " good pricing and good reviews ". After looking a bit deeper my husband noticed a lot of the reviews are within the last few hours from people and companies in India. This is very strange with Top line being a United States based company that does not advertise for International shipments. Hopeful their is a logical explanation for this other than these are all " fake reviews". My husband and I will be choosing another company because trust is a major factor in our decision. **** Update **** Update **** Update **** Update **** To call a potential paying customer a competitor is utterly despicable. It does not take a genius to clearly see the information that is on your page. The reviews are all within 1 hour from foreign names or Companies and once you click the name you can see the other companies they have reviewed. Most of them have reviewed the same companies in India. Maybe as a company you should focus on providing quality service and ethics than insulting paying customers. All because they actually can read. You should also cover your tracks better if you want to add "fake reviews" to your page. TOTAL SCAMMERS BAD BUSINESS!!!!!!!!!!!!!

michel thomos

Hi all, I came to know from my friend about the "Topline moving and storage".I was in need to shift my office. I don't have quality manpower in our area.As per my friend's advice I contacted them and asked about the terms and conditions .I felt happy on first impression itself .They asked me the address of old office area and the new office area in which the shifting should be done.After all they suggested me a plan and I am impressed with that plan. All starts well and completed well.No wear and tear while transfer. Really a great work and appreciated. Thank you .

elle abrham

Wonderful experience by having an instant quote app. Really transforming the way in which quotes are made by " Topline moving and storage" i.e. post survey of household. That is not only a time savior but a good way to make certain safety of your loved ones as you will need never to worry and make sure your presence although some unknown person is visiting you for survey of one's household! Simply reliable service with thorough end to finish support by professionals. Had great experience with " Topline moving and storage" Company.

Amy Thomas

Hi all, One of my office mate advised me to go with the " Topline Moving and Storage " and I took the service as per his suggestion .They guided me with a plan details and all the process were as per we discussed over phone. I really appreciate their work and great customer support has been provided by them .No other company can provide that quality service. All the things were transferred without any damage to any things .Overall a wonderful experience with them and they exceeded my dreams. Definitely I would recommend them to others who need similar service .