Total of
1
movers in
Yukon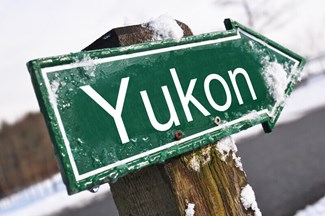 Yukon, OK Movers
The Yukon area is a wonderful place to live if you work or study in Oklahoma City. Being in a suburb so close to the metropolitan area feels like the best of both worlds. As you prepare for an upcoming relocation, use iMoving to find top-rated movers in Yukon, OK.
A benefit to using a service such as iMoving is that you no longer need to stress about how you will find the most reliable movers for your upcoming relocation. A lot of people struggle to differentiate between movers as such businesses often use the same lingo when describing their services, efficiency, and reliability.
Rather than waste hours trying to find a top mover on your own, you can leverage iMoving to get the job done in a matter of minutes. All you need to do is sign up for an account on the iMoving secure platform, search for a mover in your area, and request moving services.
Reliably Hire Local Movers in Yukon, OK 
One of the best reasons to use iMoving is to efficiently find local moving companies in Yukon, OK that offer the services you need. Perhaps you are moving from a very large house, and you are not sure every local mover can handle such a project.
You may have special requests, which only a few local movers in Yukon, OK have the equipment to provide. Rather than spending a long time calling several movers to find out if they can handle your relocation, you can sort through movers on iMoving based on the services they provide.
If you require a special service such as items being moved down several flights of stairs, packing of a heavy object like a piano, or the transport of valuable jewelry, you can find the perfect mover for each job. That is why so many people use the iMoving platform to connect with relocation specialists.
Quickly Find the Top Long-Distance Movers in Yukon, OK 
Moving long-distance is a significant life change, especially if you have lived in one area your whole life. As you look for long-distance movers in Yukon, OK, you may be hesitant about committing to one. Long-distance moves are expensive, and you will not want to give your money to a company unless you are sure they are reliable.
By using iMoving, you can securely chat with long-distance moving companies in Yukon, OK that offer the services you are seeking. We ensure that every mover on our platform can only convey a binding quote, which means they cannot change the financial terms of your move unless you request additional services on moving day.
Another feature of iMoving is that you can pay your moving deposit through our platform, rather than directly to the mover. You can do the same with the final bill, which adds another layer of security to the transaction.
Find Out the Cost of Movers in Yukon, OK 
There is no sense in creating plans for hiring movers unless you have some idea about how much the process may cost. Movers do take a few hours to respond to inquiries, which is where the iMoving updated moving cost calculator comes in handy.
You can enter a few details about your move, such as the origin and destination zip codes, size, and date, to get a ballpark figure for the total moving expense. Such a quote may not be 100 percent accurate, but it is very close to the sums you will be quoted by movers in the coming hours and days.
A Helpful Suggestion for Moving to Yukon, OK 
You may have heard a traumatic moving story from a friend or family member in the recent past. Perhaps they forgot to forward their mail or close out a utility account, only to have a giant headache to deal with as soon as they moved into their new place.
Avoid that fate by using the iMoving printable moving checklist. You can download and print out the form through our website, fill it out with the relevant tasks you must complete as part of your relocation, and then check off tasks as you get through them.
Allow iMoving to make your upcoming Yukon, OK relocation as seamless as possible.