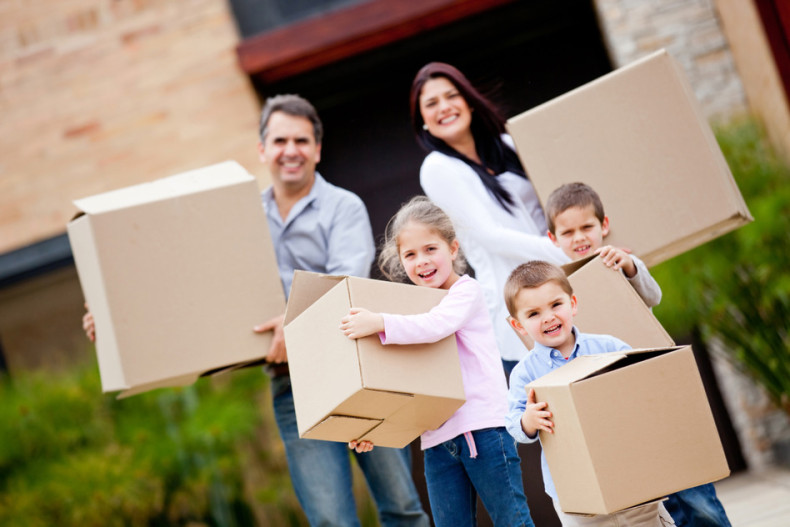 In & Out Moving
25

Years in Business

7

Trucks

20

Workers
25

Years in Business

7

Trucks

20

Workers
Detailed Rating

Kindness

Precision Time

Problem Solving

Pricing

professionalism

Moving is not just furniture, moving boxes and the truck – it's a lot more – it's an emotional life changing event for most of us, therefore, a household moving project has to be done by professionals who care, pay attention to details and understand the moving process in its entirety. In and out moving & Storage has been in business since 1994 and moved thousands of families and businesses in Chicago – it is our philosophy to treat our customers and our customer's belongings with care and we strive to make the transition to the new home as pleasant as possible.

Services and Handling

Packing

Unpacking

Local Moving

Long Distance Moving

Storage Services

Piano

Appliance

Compliance

General Liability

Policy: TCP0000557-00
Coverage: $2,000,000.00

Cargo

Policy: TCP0000557-00
Coverage: $100,000.00

Automobile

Policy: TCP0000557-00
Coverage: $1,000,000.00

Licenses

| Branch Name | Address |
| --- | --- |
| In & Out Moving | In & Out Moving & Storage, North Wolcott Avenue, Chicago, IL, United States |
| In & Out Moving | Ridgefield, NJ 07657, United States |

Branch Name:

In & Out Moving

Address:

In & Out Moving & Storage, North Wolcott Avenue, Chicago, IL, United States

Branch Name:

In & Out Moving

Address:

Ridgefield, NJ 07657, United States
Reviews

Nickole H.

I used In & Out Moving Storage company for the first time and the service was good. Carlos the manager gave me 10 boxes and two rolls of tape as part of a...

Eric Prejean

I am a veteran client of In & Out Moving. My job takes me to new places every once in a while and I always go to them for sorting out my move. The movers are extremely punctual, both during arrival and delivery. It's always a treat seeing these men at work because they make it seem so easy. They always show amazing skills when it comes to the packing-loading process. I have worked with different crews sent from the company and every crew is just amazing. I have a lot of respect for the crews and I always instruct them well as everyone should. I can guarantee you that you won't find a better moving company in this country.

Ann Harvey

They kept asking "what else do you need done?" and then did it. We were really happy with the rates and efficiency of their labor. You know that this team works well together and they aren't just picking up labor randomly who will not respect your items. I highly recommend this company for any moving job small or large and will definitely keep them in mind for any future moves. Wonderful and courteous staff! Hard working crew! Best rates experienced! I cannot recommend them enough!

George Davis

This is a moving company with very high standards. I had hint about their quality when I first called them and the man on the phone sounded so experienced. He called me back with an amazing quote. Everything went smoothly from there on. The movers were all very enthusiastic and efficient. They finished the job so fast without taking any breaks. Each of my valuables was moved without even a slight scratch on them. I can blindly rely on this amazing moving company.

Karen Boyle

We did not have a good experience with In and Out Moving. We needed kitchen cabinets and appliances moved. The couple we purchased them from had used In and Out Movers to move the kitchen into a storage space so we decided to use them as well. I called and scheduled the move with them three weeks ahead of time. The customer service worker who answered the phone told me she knew exactly what kitchen I was referring to. In and Out Movers gave us a window of 2:00-4:00. The movers showed up around 7:00. When they arrived we were told they hadn't anticipated moving the appliances and we could reschedule or pay for two moves. We needed the cabinets and had already waited for 5 hours, so had them move those. The crew worked hard and seem like nice guys. When I called the next day, they offered a small discount, and to schedule the rest of the move for first thing in the morning the following week.We agreed to this and thought things were resolved. The following day we were contacted and told that time and day was no longer possible. We were offered another afternoon slot or a morning time two weeks later. In the end, I needed to hire other movers to get everything moved. In and Out Moving cost us a lot of time and money, and we would not recommend them. They need to put a greater focus on customer service. As for your response, the information for what was in the move came from your own work order, as you moved these items into the space. The reason light was an issue was because you arrived three hours late, close to 7pm. We did reschedule. I set everything up, including time away from work, and then you backed out. Working with your customer even when things go wrong will prevent these types of reviews.

Karen C

If you don't care whether or not your movers show up, then this is the company for you. They we're supposed to arrive between 1pm - 3pm. When I called at 3:15pm, I was asked by Eddie, "Are you sure the move is under your name?" And then, "Are you sure the move is for today?"(!!) I told Eddie I just spoke to him a couple days ago to confirm, and yes, I had an invoice for today. Eddie had been very nice when I arranged everything with him, but at that point he couldn't get me off the phone fast enough. And no apology whatsoever for the no show. About 30 minutes later, I got a call back from an Eric, who turned out to be the manager. He claimed that he had just been made aware of my move; that he could see my invoice for today, but for some reason I was "not in their system." Eric said all crews were on jobs, so my move would have to take place TOMORROW between 2pm and 4pm. I told him it was the final day of my lease- I needed to be out TODAY as was scheduled with them a MONTH ago. A new tenant was moving in the next morning, and I would incur a huge financial penalty if I wasn't out by morning. Eric's response to this was that he "cannot create miracles." Around 530 Eric called to let me know he'd done me the favor of changing my move to tomorrow morning instead of the afternoon. In & Out doesn't seem to understand how leases work. He also did not seem to grasp that a tenant moving in the next day would be a major problem for everyone involved. They never once acknowledged their colossal screw up, nor offered a genuine apology. Collins family movers added me as their last job of the day (something I was expecting from In & Out, frankly, but they don't care about customer service). I'm happily in my new home now, no thanks to In & Out whatsoever.

Chris M.

After reading many of these reviews we were concerned about utilizing In & Out's services, but they did come in roughly $300-400 cheaper than the next...

Jack Grier

I have been working for a multinational company for past 6 years. I have been promoted many times and with each promotion my boss transferred me to a new location. Since I got a good increment and a good house so moving to a new place was not a big headache. The only headache was packing and moving all my stuff every time I got a transfer. In each house I spent so much time adjusting all the items in place. So whenever I had to move to a new place it was very difficult for me. A friend told me about In & Out Moving and told me how easy they can make my packing and moving work. I called them and talked to their customer associate. Within few hours they sent some people to my house to start the work. They packed each and every thing with so much care. They were very professional in handling all the items including all fragile things. It seemed that they were packing their own stuff. Without much delay they completed the whole work in 3-4 hours and left for the new location. The delivery was made on time and the movers unpacked everything. They put all the boxes in the right rooms and they asked whenever they were in confusion. It didn't even cost me that much for the amazing services I received. It really was the perfect way to relocate.

Nikki Holloway

I used In & Out Moving Storage company for the first time and the service was good. Carlos the manager gave me 10 boxes and two rolls of tape as part of a free moving kit. Carlos was very nice and polite when we met. The move was affordable, which I was happy about because I was on a tight budget. The movers arrived at 9:00 which my time was set between 8-9 a.m. I had a 3 man crew and things went smooth and fast. All three movers were friendly and said nothing inappropriate during the time of service. They wrapped my couches to make sure they would suffer no damages. None of my boxed or unboxed items had taken any damages to them.

Nora ramos

Moving and picking a moving company are hard. They made this incredibly easy, they gave me an accurate estimate, the moving crew was unbelievably professional, efficient, and courteous. They packaged everything up in a way that I knew all my items would be safe. I was impressed with the communication, price, and ease of the company. I am usually a pretty critical customer, and I was blown away by the service provided by them. Thank you!

Arthur Howard

My move was surely excellent from the beginning to the end. The movers demonstrated exceptional skills in moving and packing my stuff. I must commend their attitude to work and diligence. I had a great move experience with them and that is why I will hire them again for my future moves. We had a lot of heavy stuff to move and our move was across a long distance. This was why we did not even see it as an option to hire an inexperienced moving company. We scoured the internet in search for an experienced moving company and luckily we came across In & Out Moving & Storage . These movers did excellent job and moved our stuff in timely and perfect manner. We are pleasantly surprised with the way they handled the job and we will hire them again.

Don Hunt

The way the movers of In & Out Moving & Storage managed a super difficult move so effortlessly was simply amazing to watch. I was never ever thinking to have a perfect move only because of the nature of the move but these movers were equally good to the task. They showed their class and showed that what they are capable off. They came on time and finished the move within the schedule and executed the move perfectly I am highly impressed with their service and I am happy to recommend them to everyone who is looking for some great movers.

Andrew Sterling

I have used In & Out Moving & Storage for my recent move and it was a great experience . Absolutely outstanding service .Very efficient and dedicated to making my move 100% easy going. Everything was packed and delivered with no breaks or scratches. These movers were super fast and efficient. Lots of good communication the whole way out and a super great bargain. They were friendly and super accommodating. I will definitely hire them again.

Hemant Singh

I have used In & Out Moving & Storage for my recent move and it was a great experience . Absolutely outstanding service .Very efficient and dedicated to making my move 100% easy going. Everything was packed and delivered with no breaks or scratches. These movers were super fast and efficient. Lots of good communication the whole way out and a super great bargain. They were friendly and super accommodating. I will definitely hire them again.

Errol Odell

In & Out Moving & Storage is my top preference when it comes to moving. I love the way they handle their customers. I was accorded so much respect and honour in the recent relocation. They agreed to most of my suggestion and ensured that all my properties were handled with due diligence and care. The fact that the relocation was affordable made the experience even better I will be coming for more of your services in future.

Albern Boris

The moving team sent to me by In & Out Moving & Storage demonstrated superb determination and great skills in their work. They showed that they can be relied upon as they were in total control of the moving process. It made my relocation so much less stressful knowing that I have knowledgeable and dependable movers taking care of my belongings.Their charges were comfortable and I would recommend In & Out Moving & Storage to everyone .

Kate M.

We hired In & Out Moving & Storage to move us out of an apartment, store our belongings for 2+ months, and then move us to another city. The "move-out" is...

joseph marques

I've used them twice and will never use again. First time they forgot a part of our bed on the truck and we had to wait for them to find it and bring it back before we could put it back together. Second time they dropped the box-spring of our new bed down the stairs which put a huge hole in our wall! Some of our furniture looks like it was forced back together and has never been the same after the move as well. With the hole in the wall, after multiple emails and phone calls/messages to get the hole fixed, they stop responding. I gave up after about 3 months. The crews you get are also apparently hit or miss. The first crew was pretty good but the second crew was a mix bag. The truck they used looks like its been through a demolition derby. Price wise, they were really cheap, so only use if you don't care about what you're moving...

Ann G.

I was skeptical due to some of the reviews on Yelp but when speaking with Carlos, I got a really good feeling about In and Out Movers. I asked a LOT of...

Yvette Berry

Horrible service... They don't know how to communicate... The manager never called me back... When they were suppose to..... I had stuff in storage and they didn't deliver as promise. I would've given them 5 stars if I didn't use there storage.

Robin Martini

Please think twice before using this company. This is the first negative review I have ever written. Our move got pushed 6 HOURS passed our scheduled move time and the crew tried to get us to reschedule. This was on a Monday and we had already taken off work and set up our cable appt (which had to be canceled). We had to start moving our own stuff going back and forth without a truck, total nightmare. They were not responsive or remotely apologetic. Our move got pushed back through 10pm when it was scheduled for NOON. The owner of the company Carlos agreed we deserved some sort of refund and had us fill out a claims form. Then he GHOSTED. Still won't return our emails. Terrible. I will never use this company again and advise you don't either.

Emily Mallor

Let me start by saying that I've never left a negative review on the internet, ever. This was by far the worst moving experience I've ever had. My move was scheduled from 9-10. They arrived at 1. I had to call them to find out they were late. Carlos told me they were having truck problems but the kid at customer service said they over booked and were backed up with another job. This was confirmed by my moving crew who said that this company does this all the time, which often requires them to work until 1-3am. Carlos also stopped answering calls when I asked for a better idea of time to figure out where they'd park their truck and how we would handle the elevator, since they were so late another move had already gotten access. They didn't wrap any of my furniture in moving blankets. They didn't box any of my artwork. They didn't put my boxes in the rooms they belonged in. When I asked if they were going to they told me they had another job to get to and that they wouldn't be doing that. Oh yeah, I almost forgot. They couldn't fit all my stuff on their truck (I had a ONE bedroom) and I had to take an Uber to my new apartment with what didn't fit (along with my cat). They had a budget rental truck. They'll tell you they provide wardrobe boxes but my clothes were all folded over each other and not hanging on the bar of a wardrobe box. They took lamps apart and didn't put them back together. Overall a horrible experience and I wouldn't recommend them to my worst enemy. I'm shocked I actually had to pay money for this horrible experience. Moving is stressful enough - DO NOT waste your time with this company. Will likely be following this up with a letter to the IDFPR and better business bureau

Jamie Reinke

Do not use these movers unless you want your belongings damaged, broken, or not even returned after they took them for storage. Floors were scratched, walls were nicked... all on a brand new house. The crew left a mess after the move as well. The people in the office have not returned our calls, either. You can guarantee everyone we know will know about this experience. SAVE YOURSELF THE TROUBLE, HASSLE, AND PROBLEMS by going with anyone but In and Out moving.

Mercedes Reyes

ZERO STARS!! I've waited a couple weeks before leaving a review in hopes that Carlos (manager) would actually call back a very upset customer. However, since it's been more than enough time I have to be completely honest with the TERRIBLE service I received from multiple people that work for this company! My set of movers were scheduled to arrive between 1-3pm, at 3:15pm I called and spoke with John, the rudest "message taker"(his words, not mine), and was told that he'll let a manager know but could not promise me if the manager would call me back with an updated time within the hour. Shortly after, my father calls and gets a totally attitude from John and assured my father someone would reach out to him soon. Just after 4pm, we received a call and were updated the movers were on their way from Morton Grove – a max 60 minute drive away. The movers arrived at 8:30pm with a moving truck that still had items from a previous customer! After finally packing up the truck with most of my belongings at 11:30pm, they took off to my new house – a max 15 minute drive. However, they didn't arrive until 12:30AM! I called after 30 minutes and was informed they needed to stop for gas! The driver was just as rude as everyone else I had to deal with. Although I was paying by the hour, there is no way I was going to pay for a gas break that took 45 minutes. Can you imagine having most of your belongings packed up in a truck and the truck disappears in the middle of the night? No call to update the situation. The entire experience was a NIGHTMARE. It took them 1 hour to unload; why did it take 3 hours to load? The next day it was discovered my 55" flat screen was damaged. Carlos has yet to respond to this. PLEASE DO YOURSELF A FAVOR AND LOOK FOR ANOTHER MOVING COMPANY! READ THE REVIEWS BELOW FOR YOURSELF AND YOU CAN SEE THESE PEOPLE ARE NOT WORTH YOUR TIME!

Zachary Hyman

PLEASE READ THIS REVIEW, I made the worst mistake not reading prior reviews. This company is absolute POO. Scheduled move for 1pm called on phone and said they were coming in 45 every 45 minutes until 7:30pm extremely unprofessional. Damaged TV, Couch and Bed. Worst moving company ever, if you can do one thing for yourself DONT USE THIS COMPANY

Matthew Klingler

Save your $ and give your business to a different company. We liked the guys that came and physically did the moving and got along quite well. However, they used a quarter to a third of a role of tape on each item they taped up...which we paid for. Some of our stuff went missing and still hasn't turned up 4 months later. My wife's an editor and the movers damaged one of her computer monitors. We filed a claim...around 2 months ago now. Nothing. No follow up. My wife just ended up buying a new one. We initially booked them for 2 moves; one was out of our condo one day and the other was a move into our house the next day. Our move into the new house got delayed, which happens, I totally get that. However, there were no backup options other than us being inconvenienced. Our house move was pushed from the afternoon on our closing day to the morning of the next day. Then it was pushed to late morning. Then it was pushed to afternoon. We had a house with no furniture and were sleeping on an air mattress in sleeping bags...and this was AFTER paying $1000 for the first move alone. We told the powers that be that we had plans, that all of this was supposed to have been done already, that it was unacceptable...and we got "sorry let me see what I can do"...but nothing was ever done. In the end, we fired them for the second move. We shot ourselves in the foot because it became pretty much just me getting piece-meal moving done when I could, but at least we weren't handing a company we were furious with another grand. And so, to reiterate, it's been 4 months since our move and we still haven't gotten any kind of word about our claim for the damaged computer monitor and we're still missing random things...like a bluetooth speaker. Just...just don't give them your business. They don't display any respect or professionalism to the people that give them business.

Steve Harrison

My girlfriend used this moving company several years ago and had a great experience so she recommended we use them. I wish we had looked at all the recent reviews though because the quality of this company has significantly decreased. The 4-man, hourly moving crew arrived over an hour late because the truck broke down on the way to our apartment, not a good sign for things to come. Loading things from our old place into the truck went smoothly and took about an hour. We purchased a bedroom set that we wanted to pick up on the way to our new place, something Carlos (the owner or manager) told us ahead of time wouldn't be a problem since we were paying by the hour. When we brought this up to the movers they argued with us and said they had a busy schedule that day and couldn't make any additional stops. After wasting time arguing (at $134/hour) they finally agreed to it. Picking up the bedroom set was quick but they took a very long and indirect route to get to the new place, adding more time/cost to the overall move. The real issues began when we arrived at our new home. We have a 2 piece sectional couch that breaks down in 2 equal halves, the first one they moved without any issues but the 2nd one took almost 2 hours because they got it stuck in the stairwell then the doorway/hallway. While 2 of the movers fought with the couch causing significant damage, the other mover and 'foreman' stood around doing nothing. They could've used the other stairwell to continue unloading boxes/small furniture. This also added a huge expense to the hourly move. They also caused a large amount of damage due to negligence/laziness including: 1. The door frame and hinges into our apartment unit were bent so now the door doesn't close properly. 2. Large pieces/gouges in the second bedroom door frame. 3. Large pieces/holes/gouges/scratches in the unit hallway 4. Shattered hallway light fixture 5. Gouges/scratches in building hallway 6. Chunks/gouges in building door frame 7. Couch stained with drywall/paint from forcing it through a doorway without removing the legs/feet 8. Large chunk of grass ruined in back of building due to tires of truck 9. The railing into our unit bent and damaged The movers also took several smoke breaks and stood right next to the truck so all of the furniture/bedding smells like stale cigarettes. When they finally finished the move, we argued that we weren't going to pay unless they agreed to repair the damage they caused. They said they weren't leaving until they got paid but that we could file a claim and they'd send someone out to fix the damage. After several weeks of trying to contact them, they finally sent someone out to fix the damage but they only filled in the holes/gouges in the walls and door frames but refused to paint and never fixed the damage to the grass or replaced the light fixture. After weeks of going back and forth, Carlos still refused to accept full responsibility for the damage caused by his movers and wouldn't complete the repairs. Do not use this trust this company for your move, you will regret it!

Jerit Zeitler

This just might be the most unprofessional company in the nation. Will ignore your phone calls days on end, and have no pride in their work. They have an answering service and instead of being able to talk to anyone in the company, you'll get a "they'll call you back' and never receive a call. It took them 40 plus days to complete a move that was supposed to be done in two weeks at the absolute max. Whatever you do, do not spend your money with this company! They are only getting one star because it's the lowest option available. Moving across the country was one of the most stressful things I've ever done, yet trying to deal with this joke of a company was even more stressful. Everything they could have done wrong they did. I wouldn't even let this company move anything for me again for free! The fact that they think it's ok to be in possession of everything you own and not respond to emails or phone calls until a police involvement threat was made should tell you everything you need to know about this company.

Luke Molinaro

This is the first review I have ever left on a company, But this needs to be said -- Absolutely DO NOT hire these clowns to touch any of your possessions. They are rough, rushed, and careless which caused some avoidable damage, but the mistreatment of my items is not even the worst part. Because of the lack of pride in their work, and lack of communication, my roommate had to sleep on air mattresses for 40 nights... yes you read that right FORTY NIGHTS. Uprooting my life, quitting my job, saying good bye to my friends and family and driving 1200 miles away was stressful enough, but not having a bed, chair, or dresser really made me miserable. If these guys asked me to move my garbage from my house to the landfill for free I would not allow them to because the job would not be done properly. Get a U Haul and bribe your friends with beer, do not hire In and Out Moving.

David Cohen

I went through Illinois to New York a week ago. I had a lot of doubts. Today I can say that I did the right price for choosing this company. The second time I go with them, they're the best!

אהרון כהן

I moved to Israel from Chicago about two months ago, and I'm very pleased. This company is very reliable, they are timely, courteous service. I thank them very much.

AVI DANDY

reliable movers, We moved to Leni a month, they were quick and professional and highly recommend

Maria M.

Super amazing experience! On a super HOT Summer Sunday I had a entire 4 bedroom house in moved in roughly 6 hours. My final bill was true to my quote and I...

Allen P.

Terrible moving experience from Lakeview, Chicago area to Evanston. Crew arrived over five hours past the latest time in the arrival window, no...

David A.

The worst moving company of all time. Don't ever use them unless you wanna be ripped off and your items stolen. They stole a tv I was moving. Also broke a...

Arismita R.

Selling reviews Get 5 star positive reviews for a quick increase in sales Promotion of the company in the top rated Huge traffic increase Our team has...