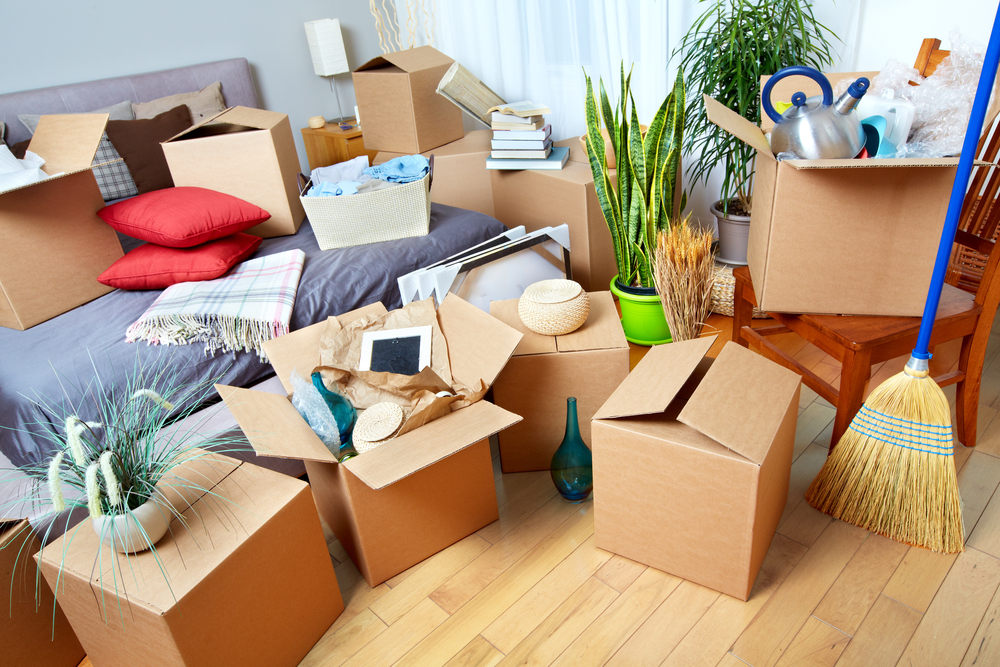 Exodus Moving & Storage Company, LLC
20

Years in Business

1

Trucks

24

Workers
Detailed Rating

Kindness

Precision Time

Problem Solving

Pricing

professionalism

Exodus Moving is a family owned moving company in Dallas. True to our motto "Families Serving Families", we have successfully provided moving & storage services to many families in the Dallas metropolis at reasonable cost. We are a team of committed and highly proficient movers in Dallas and we take full responsibility for every aspect of your move. Exodus Moving will provide you boxes if required, otherwise, we will shrink wrap your personal belongings, pack and unload the trucks, and move your items in the most efficient and expert manner. At Exodus Moving, customer service is our number one priority. We take our service to you and the community very seriously; hence, all customers get the best assistance every time, everyday; little wonder our customers say we are the best moving company in Dallas. We always endeavor to make your move very easy and stress free because we value your business, we appreciate your referrals to friends and family and we want to keep you as a return customer. Today, we keep a long list of return customers who are very satisfied with our moving services. Exodus Moving provides all the equipment you will need to move your items. We will even pack, load and unload for our customers. As a leader among movers in Dallas, Exodus Moving offers full service moving which includes long distance moving, business to business moving, home moving, moving to storage facilities, company moving, office moving and many more services. We also provide full coverage insurance. If any of your items is damage during our moving process, we will repair it. If we cannot repair it, we will replace it. All customers are insured under the guidelines of the Texas Department of Transportation

Services and Handling

Packing

Unpacking

Local Moving

Storage Services

Piano

Appliance

Commercial Moving

Box Delivery

Wood Crate - Art & Antique

Special Handling

Compliance

Licenses

Policy: TX-006480028C
type:State Authority

| Branch Name | Address |
| --- | --- |
| Exodus Moving & Storage Company, LLC | Exodus Moving & Storage, LLC., Dallas Parkway, Dallas, TX, United States |
Reviews

Calvin M.

Recently used the storage and moving company and its was such a relief to have someone caring and understanding during the moving process. This company is...

Dianne Livings

My husband and I have used Exodus exclusively since moving to Dallas about four years ago. I stumbled upon them while doing a search for affordable movers and truly found a gem. Exodus has moved me into two 5000+ square-foot homes, townhomes, rentals, storage units and out again. I have never had one piece of furniture scratched or one wall damaged. Everything is wrapped and secured and carefully transported in and out. My things are important to me and I would not trust them to any other company. They pack boxes, disassemble AND reassemble furniture, install appliances, hang paintings, curtain rods. They literally do everything! I have not found another company that offers a lower price per hour for the number of men they send and the quality of work they do. They show up on time. They never rush. Every worker I have encountered has been professional. I have never had an issue with communication. The front office has always been responsive. They tell me when they are coming, when they need to leave and why. They confirm the appointment and are very flexible with my schedule. They are a locally-owned company that does an amazing job and definitely worth a try if you are looking for a dependable and affordable moving company.

Aaron Metzger

Hands down best moving experience I've ever had. The crew arrived exactly on time, they worked quickly and carefully. They had our 4 bedroom house loaded up completely in 2 hours and then unloaded again in less than 2 hours. I am 100% pleased with our move. Absolutely recommend Exodus.

Donald Reid

Exodus has moved our family twice and both times I was amazed with their professionalism. The first time I was skeptical with the price being low but the second time was a no brainer. They were on time, worked carefully and quickly and went out of their way to keep things tidy. The owner came out and checked on things and was a really pleasant fella.

Jacqueline Gimmler

They showed up right on time and worked hard! We had so many boxes, and they got it done fast and safely. We're so impressed and grateful!

Jennifer Santiago

I have moved a few times in my life but this is by far the easiest and most economical mover I have had. They wrapped everything...very efficient and careful. Definitely 2 thumbs up!

Jessica V.

DO NOT USE Exodus Movers - Bobby and his Team Roberto They did a terrible job packing, there were priceless plates in boxes of books, oil all over the...

Rachel S.

The only reason I'm only assigning 5 stars is because that's the max YELP will allow! Exodus moved us two weeks ago and I can't express how happy we were...

Donna Moore

The movers were patient, kind and worked well weather directed or not. The men were polite and willing to wait as I went around the corner to the ATM for their tip and the overage time balance. I was pleased my first 2 hours were free since iApartments located an apartment for us! From begining on forward Tona our agent has been a blessing. Over and over again she has supported, assisted, listened to desired details and rants. The iApartments atmosphere screams family! Such a warm, fun and calm environment to turn over all the overwhelming feelings, anxieties, sheer panics, and anything else that comes along with the process of relocating! Check them out! They can handle it! Loved iApartmenst crew on Haverwood! And you will too! Be blessed. Jesus Loves you!

Robert Uzzel

This company sucks major ass Not only did they f**k up my bariatric hospital bed (the remote controller no longer works and since it was damaged, it is not covered under warranty), but they discriminate against the disabled and black people. It is mind boggling that they actually have a 5 star rating on the BBB and they are lied to them whenever I filed a complaint on their asses. If these sumbitches don't take responsibility for f***ing up my sh**: I swear to God that I will due the sh** out of them. This is a legit deal.

Brittany R.

Great service! They arrived on time (10 minutes early actually), were very polite, didn't waste any time, took care in handling my things, and were well...

Sherry Moore

My son referred to me to Exodus Moving as he had used them for his move a few months ago. The movers (Eric, Bob and Oscar) were there promptly at 8:30 a.m. and started working immediately. They did not stop until the final piece of furniture was delivered and set up exactly where I wanted it. They were all very courteous and diligent at their jobs. They made 3 extra stops for me without a complaint. I would recommend Exodus Moving to anyone who has a moving need.

Hannah Gregurek

I had the best moving team! I was so worried about my move and Bobby has been terrific from the time I reserved the move until the day of! He even helped with the loading! I highly recommend them for their professionalism, work ethic and timelines. Amazing job and took the stress of moving off me.

LaRonda S.

Used them to move in 2016..they did a wonderful job! They even reassembled my Sleep Number bed. I plan to use them to move again very soon

Sami Amin

Fantastic move! They were done in under 2 hours and packed everything neatly. I highly recommend these guys compared to any other company.

Durow Ross

It's hot out here and these guys did an unbelievable job. Padded & wrapped our furniture to get care of our belongings. Definitely using again

Kat Melane

Exodus proved to be a great experience for me and my family. Despite a few schedulling hiccups, the day went VERY smoothly. The movers were kind and professional and have EXTREMELY hard work ethic. highly recommend!!

Q.D. Edwards

I will never use this company again. They moved me the first time I came to Dallas. They did an amazing job so of course I decided to use them a second time. BIG MISTAKE...1. They arrived late. 2. I ask for three guys & when they got here they informed me that I would have to pay for the forth guy. Already upset and behind scheduled I agreed. 3. They started off slow & didn't seem to care. 4. Stop to hold phone conversation & send text messages. 5. Hide smaller objects (that they did not want to move) anywhere & everywhere that they could . 6. Stained most of my furniture with their sweat. Please do not pick this company.

Danielle Thornton

The move went smooth, and the guys were fast and efficient. They were careful with my things. The knob of my washer did break off-- however, Bobbie was very responsive and communicative, and had it fixed for me ASAP. I'm definitely satisfied with the move and service.

Jerry Holcomb

I am a Mortgage Broker and send Exodus many clients to help them move into their new home. Everyone has called to say thank you for referring Exodus moving. Very polite and on time. Let them move you when the time comes.

Vicki Jester

I have used exodus 3 times. This last time they were above amazing. We literally were waiting to close as they were loading the truck. They had to wait about 1.5 hours after loading the truck because there was a slight delay in closing. I was stressed because my time was adding up but they were fast and even took half an hour off the final price. They are so efficient. I love that they wrap each piece of furniture, use padding for everything and nicely put it back together. They have the best prices for the service they offer. Although, I feel I'm now in my forever home, I will always recommend them to family and friends. Thanks for moving me from apartments to starter home and now forever home 😃

mario cintron

Wow! The move was amazing. Very, very hard workers! Great staff! It was smooth from the point that we scheduled the appointment, to the movers showing up 15 minutes early. They wrapped everything as if it was brand new. Did not have to take anything out of the chest drawers. Amazing service!!!!! Must Recommend!

D. C.

Exodus was so professional, timely and careful with all of my possessions. I looked at the reviews before I made a decision and they were spot on! I definitely foresee myself using them in the future.

Shannon Johnson

We used Exodus moving with Juan's crew and they did an absolute amazing job! They showed up on time ready to work and get the job done! They worked very hard! They were organized and VERY careful with all of our stuff! They even put together our bed, installed our washer/dryer, and helped with mounting our TV. They were absolutely amazing! Truly an awesome moving crew! I highly recommend them! When moving use Juan's Crew!

Juanisela Ferreira

Did an outstanding job! Would most definitely use them again and highly recommend them! They did the most by being extra careful with all of our things! The movers were very polite and professional. Very satisfied!

Neha Kataria

We had an amazing experience with Exodus.. The movers were great, very friendly and careful with all our stuff.. They arrived on time, wrapped everything with the wraps and even took care of the floors at our new place as it was raining. We definitely will use Exodus for our future move/s.

joel johnson

I recently had Exodus Moving come and move me from one apartment to another and it was a great experience with great communication through out the whole process... The guys were on time and my move went very smooth..I would definitely recommend this company for all your moving needs whether it's local or long distance... I will definitely be using this company for all my moving needs...Again great job guys!!!

Diane G.

We used exodus to move from Frisco Texas to Anderson sc. What a mistake. Delivery and unloading was to be Sunday July 29. Now Tuesday July 31 and we cannot...

Robin B.

PROPERTY DAMAGED AND STOLEN. OWNER WON'T RETURN PROPERTY OR CALLS. Moved in July 2018, and this has been a long ongoing saga. Five items VERY damaged....