Total of
1
movers in
Brookings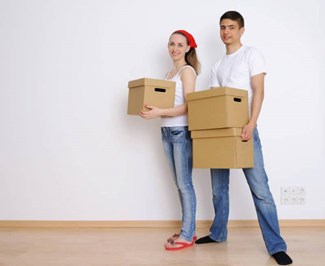 Brookings Movers
No one knows how stressful the process of planning a move can be better than our team at iMoving. We have all been through planning a big move at some point in our lives, and everyone knows packing up their things, having to load them up, and then unloading everything when you get to your new place, and no one enjoys it.
That's not even mentioning the fact that if you plan on using the services of a Brookings moving company, you still have to research all the best options for your move, get price estimates, and everything else. This can be a slow process as well, depending on which moving companies you're trying to get in touch with.
That doesn't mean it all has to be a crazy process, though. At iMoving, we have done everything we can to take the hard work out of looking for the perfect moving company for your big move. You deserve to have your move go off without a hitch, and the Brookings moving companies in the iMoving network have gone through the process to be thoroughly vetted and background screened to make sure they are some of the absolute best in the business.
Whether you need local or long-distance Brookings moving companies, you can rest assured that choosing to work with any of the movers in the iMoving network will mean your move will be a much smoother one. You'll be working with a moving company that has left great impressions on their past customers, who have proven through years of good business that they are a reputable and trustworthy moving company.
In short, you can rest assured that all of your stuff is going to be in good hands during your move.  
Moving Services in Brookings, South Dakota
One of the toughest parts about a big move is figuring out the plan for packing up and loading all of your things. There's no way you're going to get all this done by yourself, and you won't be able to efficiently load your things into the moving truck without enlisting some help from family or friends.
What if you can't get any friends or family to help out? What if you are just not physically able to do some of this work on your own? You don't need to worry about that, because iMoving local and long-distance moving companies offer special services, from packing up your whole home to storage solutions for holding your stuff.
If you don't feel like it, you won't have to do so much as lift a finger during your entire moving process. You can simply leave all the hard work to your moving company. This is just one of the many benefits of choosing movers in the iMoving network to facilitate your Brookings move.
Full home packing services: You don't have to worry about sorting through all of your stuff and packing it all into boxes yourself. You can leave this tedious task to your movers if you'd like, since many of the movers in the iMoving network offer special whole house packing services, where they pack up all of the stuff in your house for you.
Storage services: Have some stuff you need to be stored in a certain climate? You can take advantage of storage solutions provided by many iMoving moving companies no matter what stage of your move you are in.
Local moving: Moving within the same state? You can save a little money by paying local movers by the hour to help you out. Local movers in the iMoving network have shown themselves to be trustworthy and will treat your stuff with the utmost care it deserves.
Long-distance moving: Planning on moving to Brookings from out of state? You can count on iMoving long-distance movers to be up to date on all of the necessary insurance and licenses required to legally haul your stuff from state to state.
Commercial moving: It's a tough process to plan a complete move of your business from one office to another one, even with your employees pitching in and helping. You don't have to work on this alone, though. Your iMoving movers offer commercial moving services to help you move your equipment to your new office location with confidence.
Special handling: Do you have any antique items or family heirlooms that need a little special treatment when they are being moved around? Many households have such items, and moving companies recognize that some of these items are going to require a careful touch. This is why they offer special handling services to people with these invaluable items who want to do everything they can to protect them.
Moving Tips from the Experts
Want to make your move just a little easier? Check out some of these professional moving tips to simplify your move.
Do away with things you don't use anymore
Do you have stuff sitting around you don't use anymore? It could be something less for you to pack and load up when moving day comes around. If you wanted, you could even sell some of the stuff you don't use anymore so you can have some extra spending money when you get to your new town.
Save time and money by moving during the offseason
If at all possible, you can save a ton of time and money on your move by trying to schedule your move during most moving companies' off-season. For the majority of movers, this will be in the autumn and winter times, as most people planning moves try to schedule their moves in the summertime. If you can avoid moving during the summer, you might be surprised by your savings.
What Do People Love About Living in Brookings?
Brookings, South Dakota is one of those towns that look quaint and unassuming at first, but you find more little things to love about it the longer you've lived here. Brookings is a relatively small town, boasting a modest population of 24,509 people as of the 2018 census.
For a seemingly smaller town, you won't find any shortage of things for yourself or your family to enjoy. You'll find something for all ages here, as well. For example, if you want a few great examples of places you can take your kids, the Children's Museum of South Dakota is a great opportunity for learning about local history, while the Splash Zone Waterpark is a great place for the whole family to go on hot summer days to beat the heat.
People who love the arts will be happy to know that every summer, the Brookings Summer Arts Festival rolls around. This gives you time to take in pieces by local artists, as well as have the ability to mingle with like-minded people who also enjoy the arts. Something like this could be a great chance for you to meet new friends in the area.
Adults who like a good brew every now and then would enjoy checking out a few local brewing companies, getting tours of the brewing facilities, and getting to have a taste test of the products being brewed. If this sounds like something you or someone else in your family might enjoy, then you should consider keeping the Eponymous Brewing Company and the Wooden Legs Brewing Company in mind when you are thinking about something to do in Brookings when you're having a day out for the adults.
People who love nature will enjoy a stroll through the McCrory Gardens, where you can see local plants, beautiful trees, and green grass. You might also enjoy checking out the South Dakota State Agricultural Heritage Museum if you'd like to learn a bit about local agricultural history.
There are several parks in the area if you'd like to load up with the whole family and go for an afternoon stroll or simply want to let the kids play outside for a while. You might also be happy to know that there won't be any shortage of delicious local restaurants for you to check out in Brookings, as well.
If you're feeling like breakfast when you're out in the morning, then check out Cook's Kitchen Inc on Main Avenue. You'll find plenty of delicious breakfast items on the menu to start your morning off right. When lunchtime rolls around, consider stopping by Nick's Hamburger Shop, where you can get a delicious hamburger or several other delectable American classics off of an extensive menu.
Start Planning Your Brookings Move Today
Wherever you're moving from, you will eventually grow to love callings Brookings move today. For what seems like a smaller town to people who don't live here, there is a whole lot around to keep residents occupied and happy, as well as surprise tourists who might know everything Brookings has to offer people.
If you like bigger-city amenities with small-town charms, then you might really enjoy your time in Brookings. Who knows, maybe you will like it so much here that you will decide to settle down in Brookings for good.