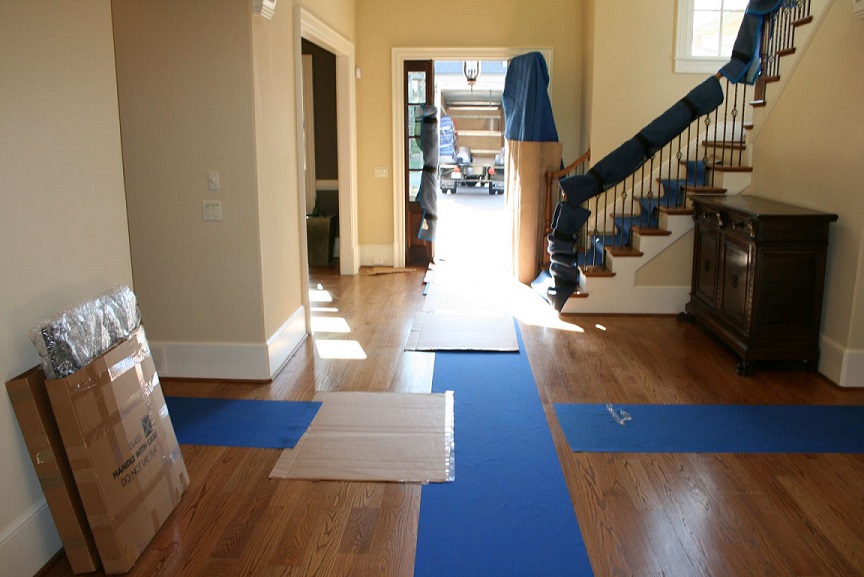 Always Professional Moving
3

Years in Business

2

Trucks

10

Workers
Detailed Rating

Kindness

Precision Time

Problem Solving

Pricing

professionalism

Our promise to you is to provide the best moving experience and make moving seem like a breeze. With Always Professional Moving, you can rest assure there will be no hidden changes or unexpected surprises. The Always Professional moving team movers are moving professionals. We are liscensed and insured and required to give you the best service possible!

Services and Handling

Packing

Unpacking

Local Moving

Long Distance Moving

Commercial Moving

Moving Labor

Compliance

General Liability

Policy: 241B006658
Coverage: $2,000,000.00

Automobile

Policy: 05997974
Coverage: $750,000.00

Workers Compansation

Policy: UB-7H674201
Coverage: $100,000.00

Cargo

Policy: MC06196-03
Coverage: $5,000.00

Licenses

| Branch Name | Address |
| --- | --- |
| Always Professional Moving | Always Professional Moving, Elizabeth Avenue, Elizabeth, NJ, United States |
Reviews

Roxi B.

Allen and his team moved our 3 bedroom apartment from NYC to Nashville TN in 36 hours!!! Natalie was amazing, always checking in and making sure I was all...

Gerome Barnnes

These guys just saved me from a disaster! They came to my apartment on time at 8 a.m. which is a plus and professionally secured all my items during the move, moved rather quickly and had great pricing despite it being a last minute rush project. I'm most certainly pleased to have worked with this company!

Nancy bhun

I compared the cost and quality of service between using this company and several others after speaking to a rep and decided to go with them. They gave me a quote for moving and thankfully the number of hours quoted were just enough to get the job done. It was a quick and efficient job with packing and delivering. Good job from the team

Vitali Sufiyanau

I had a wonderful experience with Always Professional, I used them several times to move my apartment and my families move and they were awesome!!! They are most professional moving service I have ever used.

lves Bradson

I hired this company to help me move furniture into a short term rental building I was setting up. They arrived on time and were very professional in handling and packaging every item of furniture and there were no problems with items that were moved. Everything came in good condition and they delivered on time.

greg mrozak

Not a bump to be heard, not a scratch to be found. Highly recommend this company bar none! I pitched in and we all hustled, I am not a slacker, I have a bad back and knee, but as long as I am breathing i do my part, they did NOT need me. I felt safe and secure, and we have some big furniture.

Jack William

Great service, very efficient. You definitely get what you pay for. The final price even came out lower than the calculation! Always a nice surprise. Very recommended.

Jason Dave

I have been recommending Always Professional Movers to other people for a couple of years. I am very happy to say that every time people get back to me and say how happy they were with you! It is nice to have someone I can whole heartedly recommend! Thanks!

Robeet Marley

Excellent job, very good customer service. We have used their service multiple times and are very satisfied with the work.

Jems poole

Loved everything about this company. They were prompt, professional, and extremely pleasant to work with. They helped move all of my stuff and made it as stress free as possible - not to mention they were so accommodating. No task was too big or too small for them. They packaged all my fragile belongings efficiently and handled my items with care. They were one of the best moving companies I've worked with and I'll surely be calling them again for my next move!!! Highly recommend!

Natasha Malkova

Amazing group of guys. Called on short notice in the middle of a storm and they were there in a flash. Super nice, very professional. Could not have had a better experience.

Mirella Lombardo

I have used Always Professiona Moving as a storage facility but never had occasion to use them for moving until 2016. The estimate was competitive but the real value was in the team of movers. The crew was friendly, careful and polite. Nothing was an issue for these movers, total pros!

Ruby Lopez

Excellent! As in the best movers I've ever seen in action, thoughtful, friendly, fast, efficient and thorough. We will recommend you company Always Professional Moving Carriers to all our clients and friends. We will also put you on our "Resources" list on my company website.

Fleur St-Jean

Very satisfied, all your workers were very helpful and nice. I will recommend your company in the future for everyone. Thank you so much!

marzin ajad

We just completed an excellent move. The team was neat, courteous and on time. They showed the utmost concern for all of our items. I would recommend them to anyone. Always Professional in Moving truly fit their name.

Willie M. Smith

Quick and affordable . Very helpful and they never break anything. .thy don't waste time .the movers always have something in their hand .

Mary Glenn

I used Always to move me earlier this year. They gave me a great price, great customer service on the phone and the movers were good hard working guys. Highly recommend.

Aabid Pthan

Great service, very efficient. You definitely get what you pay for. The final price even came out lower than the calculation! Always a nice surprise. Very recommended.

Toby R.

This is a top notch moving company! Natalie, who does all the corresponding and scheduling, is extremely responsive and professional! Allen and his team ,...

Al M.

Outstanding job done by Allen and his partner. They did the job that was asked of them and did it efficiently. Natalie, the coordinator, did a solid job...

Veles Construction

This is a great company! Upfront and honest on what they do and don't do without any hidden surprises. I was worried about this move because I would be out of town and my Wife would be left to deal with the move by herself. The team came in on time ready to work and really moved us fast, efficient and above all without any damage to our furniture. My Wife said they were very professional and courteous, but above all, they did not milk the clock for a move that was by the hour. 2 bedrooms in 5 hours flat without cutting any corners or compromising safety, accuracy and speed is exactly within the range they quoted me and I expected. Would highly recommend not the cheapest or the most expensive, but the very best overall value for the money you spend.

delilah cesar

It has been a pleasure working with this company from start to finish. Estimates were made and were very competitive. Communication was very easy and we had one of the best experiences we would have expected from a moving company. Awesome work from Always Professional Moving

Gena Ganner

I have used this company on three separate occasions when I had to move long distance and locally and also help a business with coordinating a move out of state. Great feedback every time. Good handlers

Austin Emmanuela Thugurm

Thank you for moving my stuff. I've recommended your business to friends already.

Francis G Littrell

staff were very careful in handling my items. Moving took less time than I anticipated as they worked quickly and efficiently in packing and loading up my possessions. Always Professional was recommended by a business partner and I must say I am impressed with their performance.

Sharon Brown

Always pro move made moving for my event so so easy. They had all the supplies I needed for moving and did all the packing and unpacked the items at the location. It made planning for the event so easy and allowed me focus on other important stuff. Best regards.

Celeste scolarin

Great company with employees who truly are "Professional". Had a small job that other movers either were not interested in, or were greedy. Always Professional Moving cheerfully worked with me to switch between 2 locations in the same city. Reasonable rates, prompt-professional service and they treated my furniture with care and concern. And, they kept me advised as to when they were going to arrive. That was awesome. Thank you

jash ronnie

It was so easy to get a quote by simply filling out a form on their website. I was moving long distance so I really wanted the best prices. Having them handle all the paper work was an incredible offer that took away a lot of stress I would have encountered. These guys are a practical solution to your moving problems

Alan Halpern

These guys were absolutely fabulous. You hear so many horror stories about movers, but these guys showed up early, were extremely careful of our walls, wrapped everything thoroughly and delivered within the time originally told. (which I've heard never happens). They were completely professional.There is no doubt I would use them again and I highly recommend them to anyone looking for honest, hardworking movers who keep their word.

Anonymous

Krista Meyerhoff-Shabtaie

We had a great experience during our cross-country move with Always Professional! They were responsive to my calls and questions in the weeks leading up to the move. On our move-out date, the movers were quick and professional. Our items were delivered very quickly and without damage. Highly recommend!

Alan H.

Was absolutely thrilled with these guys. They showed up early, were extremely careful and professional, and did the job in the time they originally said,...

Lissette Q.

Long story short movers stole $7,700 from a cash drawer. I never saw when they took it. I only noticed when my husband went to get some cash to tip them and...

Christina S.

Fantastic. I went on UNPAKT thinking I was going to get a deal, and saw the price quote for this company, with delivery under a week (move from NYC to ATL,...