Why Choose Our Cross Country Moving Companies
If you wish to relocate across the country, iMoving is a reliable platform that will help you handle the entire process from the beginning till when all your goods are finally delivered to your preferred destination.
We have the best cross country moving companies on our platform; they understand what it takes to move from one country to another so that you don't have any regret whatsoever.
At iMoving, we work with the best cross country moving companies in the United States; hence, you can always count on us to deliver nothing short of the best services to you.
Our cross country movers are experienced names in the industry with many years of delivering excellent moving services to our clients home and abroad. They are insured, secured, and licensed by the appropriate moving bodies and the Department of Transportation in the United State.
When you decide to let us help you move across the country, you are signing up for peace of mind, affordability, secured services, and convenience among others.
Our movers are friendly, competent, and are ready to help you all the way from the beginning of your move to the end of the entire task so that you have nothing to worry about in order to allow you to attend to more personal pressing issues.
With iMoving you are guaranteed to have an enjoyable relocation whether you are moving locally, interstate, or cross country as we will help you handle all planning and logistics from the beginning to when your goods are delivered to your preferred relocation.
What Services Offered By Cross Country Moving Companies
iMoving is a one-stop resource platform where you have the best and competent cross country companies listed. Whether you are moving your entire household, your car, or you are moving your business to a new location, we have got you covered with the variety of moving options and services our movers offer.
iMoving offers you the opportunity to view quotes from several cross country moving companies in our network, and we afford you the opportunity to compare prices, review their services, select your preferred mover and then you can book online; all in one piece. With this, you don't have to start jumping from one website to another to view the prices and services the moving company offers.
Residential Relocation
With iMoving, you don't have to worry about how you are going to move your household, and belongings cross country. We are here to help you with the entire process as it is what we have been doing consistently over the years and this has seen us earned the trust of our clients over time.
We will work with you to put all logistics and planning in place so that your relocation will be seamless and all your belongings will be safely delivered to your new home.
Commercial Moving
We have experienced movers who are well-vast with moving businesses from one country to the other. We will carefully handle all your gadgets, computers, and files so that they don't get damaged or missing in transition.
We give special attention to handling commercial moves as we know there are lots of intricacies that may be involved in moving very important and expensive gadgets.
You can count on our movers to always deliver top class commercial moving services.
Storage
Our movers on iMoving also offer storage facilities at very competitive rates. Hence, if you will need to secure your belongings before they are moved or probably before your new home is ready, then you are at the right place to get quality storage facilities that are well-conditioned to serve several purposes from our movers.
Full Packing
Our movers on iMoving offer full packing services for our clients who want to move cross country and may not have the time or expertise to pack their goods or belongings by themselves.
Our movers will help you to pack all items with all caution, package them in boxes, and also label each box accordingly so that you can easily locate what item is in each box.
Auto Transport
If you need to move your car from one country to another, we have the expertise to help you with all logistics and planning that may be involved in ensuring your car safely arrives at your preferred destination without any dent or damage. You can view on our website a list of movers and compare quotes that offer auto transportation.
Many rogue moving companies surprise their customers with hidden fees, rapidly increasing their overall price at the final phase for things the customers never consent to. With that, not all extra fee is hidden or signal that a moving company is dishonest. Expect your bill to go up at the last minute if your movers arrive and found out you have more items to move than you tell them or you need special handling for some items which was not mentioned during estimation.
How to Choose the Best Cross Country Moving Companies?
Choosing the right cross country moving company is no different from how you go about choosing your movers for other types of move, whether local or interstate. You have to do your due diligence to ensure that the cross country moving companies you plan to engage guarantees you the following;
Check that they are incurred and licensed:
Before committing your belongings into the hands of a moving company, check out information about them to know if they are insured and licensed. It is easy to find out this; ask your mover for their U.S DOT (United States Department of Transportation) number and enter it into the U.S. DOT's database on their website and you will be able to view the company's complaint history.
Read reviews about them on an independent website so that you don't get to read doctored reviews that are not genuine.
Ask for quotes from more than one moving company, compare the quotes, and make your decision on which of them you will engage.
Review your estimate to make sure you have a good understanding of all that is quoted and if there are any grey areas, ask your moving company for a better explanation.
Ask friends and families who may have used their services in the past to know what their experience was like with the moving companies. The best way to predict future performance is to evaluate past performances.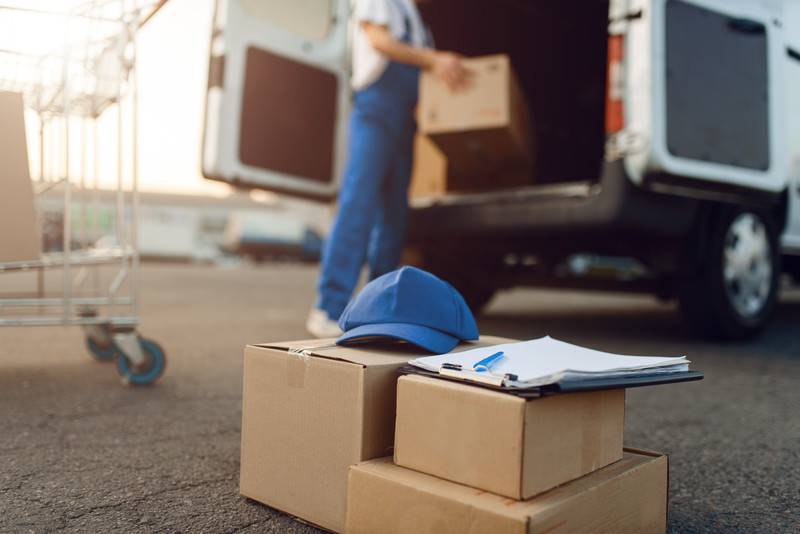 How do you determine moving costs?
The cost of a long-distance or interstate move is calculated by the weight of the goods, the mileage between the two locations, and the labor costs. The cost of a local move is calculated differently. They are calculated based on a flat rate per hour.
This hourly rate is affected by factors like services such as packing, climbing many stairs, furniture assembly, and other additional stuff. Also, customers have often given a flat rate of optional movers.
A flat rate simply means the estimated hours the moving job will be completed by the moving company, multiplied by their rate per hour. In most cases, add-ons are included in this fixed price.
How do I obtain a moving estimate?
Immediately you have drafted a list of moving companies, contact them about your destination and timing of your relocation. Ask for their types of moving services. Also, request a detailed explanation of their estimates and to provide you with a copy. Eliminate any moving company that refuses to give you a written moving estimate from your list.
Then make a comparison to see which mover stands out, and suit your moving needs and budget. Your moving cost will be evaluated based on the actual weight of your goods and the distance they are moved, as well as the number of services such as packing that you require.
Movers will provide you with an estimated price to give you an insight into the cost of your move. Endeavor to obtain a minimum of four written estimates from at least four different moving companies so that you can make a better comparison of their services and prices.  
It is worthy of note that moving pods can be used as storage units. You only need to pay a monthly fee to have your possessions stored in a moving pod and use it as a storage container so you don't stress yourself to complete your move on the first day. You may have the items stored off-site if you required in that manner.
What is the Cost of the Cross Country Move?
You will need to contact a cross-country moving company above to know how much your upcoming cross country move would cost you. Each move is different from another, with no general price. Various factors will determine the amount you pay, but there are many steps you can take to reduce the overall cost. You have three options when you are moving across the country.
You can get a rental vehicle or trailer, use a container service, or hire a professional moving company to help. Remember, all the costs mentioned in this write-up are estimated for relocating a three-bedroom averagely furnished home on 1500 miles.
Perform a DIY move by renting a moving truck or trailer or about $3,000. You can get container services as a better alternative to a DIY move, and it cost about $4,500. Hiring a professional moving company with full-services will cost you about $1,000 per room; however, this is determined by the weight of the belongings in each of the rooms. Some people may have fewer items to move, while others will be moving a lot of goods. You need to discuss your inventory with your professional mover to get a better and accurate estimate for your move. The costs of the three options are explained below:
Average cost of a cross country move?
Moving with professional moving companies is the most popular moving method. Even though it will be costly, your items will be handled by professionals.
The professional movers will use their own moving equipment and supplies to take care of your furniture and valuable items. Want to know the cost? The cost varies but majorly dependent on weight. For instance, if you are moving 1,000 miles:  
You can move a studio by spending between $1,000 and $2,000
You can move a 2-bedroom by spending between $2,500 and $4,000
You can move a 4-bedroom by spending between $6,500 and $9,000
How to Reduce the Cost of Cross Country Move?
There are a number of things that you can do to cut costs when you are moving cross country, this will enable you to save enough and have some bucks left for other things. Here are a few things that can be done to cut cost when you decide to move cross country;
Choose the best time to move; the best time to move is during the week, avoid moving during the yuletide to avoid the rush as the number of people moving during this period is always on the high which will definitely spike up cost of moving.
Plan ahead of your move dates so that you will not incur extra charges due to last-minute arrangements that ought to have been catered for a long time ago.
Get rid of items and junks that you no longer need.
Get quotes from different companies and choose the one with the best quote and also covers all your moving needs.
Get boxes for packing your items from friends and families.
If you are moving as a result of job redeployment, see how your company can fund part or all of the moving cost.
You can also invite friends and families to help you out with packing and other minor labor in order to reduce labor costs.
Look out for discounts from your cross country moving company to cut moving rates.
iMoving is your complete one-stop solution for handling and planning your relocation whether you are moving locally, interstate, or cross country.
On our website, you can check a wide range of several reputable moving companies with good antecedents that have delivered quality services moving households, commercial enterprises, and goods over the years.
What we offer you is an opportunity to search for moving companies on our platform so that you don't have to start jumping from one moving company website to another in search of a good company to engage.
When you search on our platform, you can request quotes and you get the quotes almost immediately and you can also see services that each moving companies offer so that you can be sure you are engaging a moving company that will cover your specific moving needs.
Moving with Truck Rental Cost
Truck or trailer rental can be a cheap alternative at about $3,000 to container services or professional moving companies. You might consider truck rental if you don't have many belongings that special handling. Remember that you won't have access to the protection and peace of mind offered by professional movers.
Moving can be stressful, and it is better to have experienced people working with you, supply you additional move and packing resources, arrange storage for you at your new destination, and handle most of the heavy lifting. Also, you should figure out the types of protection that are on your items in the event of an accident during the DIY cross country move.  
Moving with Container Services Cost
Container services present you a common alternative to self-move, and you can enjoy some benefits of a professional mover with just $4,500 without the overhead costs. Customers usually handle the packing and loading, while the company takes care of transport.
Due to the difference in feature offerings and price of these container services, they may be the last option to consider if you have fine artwork, large-screen TVs or special relocation needs. You may discover that these moving services are not really helpful compared to a full-service national mover because of their budget-friendly, hands-off method. 
Professional Movers Cost
The cost of professional movers can be more than $7,500, based on the size of your house as well as the number of items. Usually, it costs about $1,000 per room, including a full-service experience right from planning to moving day.
Many national moving companies will provide checklists and planning materials, and some will lend you extra hands or packing supplies to get you ready for the move.
Interstate movers offer coverage for items in transit, and they are often ready to transport belongings that need special handling instructions. Some of them may even provide storage options to prevent clutter as they unpack your items.
Typically, hiring a cross country mover may be a bit expensive but gives peace of mind and a commitment to give you nothing but quality service before, during, and after your move.
How is the Cross-Country Moving Cost affected by Weight?
You need first to figure out the weight of all your furniture items to have proper planning for your budget. This time could also be the right time for you to make an inventory of your items with their value for the sake of insurance.  
Below is the typical weight of each room:
Bedroom(s): This should be your starting point, get the accurate weight of all the bedrooms in your house. The average weight of a bedroom should be around 1,000 to 3,000 pounds.
Living room: Concentrate next to the living room. You probably have a few couches in your living room, and this will weigh more and consume a lot of space, above 3,000 pounds.
Kitchen: Remember the kitchen. You need to calculate the weight of your chairs, pots, pans, appliances, tables, and plates. This will also take a lot.
How is the Cost of Moving Cross Country affected by Distance?
The distance traveled is one of the major factors to figure out the cost of moving to another part of the country. The move will become more expensive as you travel farther. Your move may likely involve 1,000 to 2,000 miles if you are moving cross country. 
Size

Distance

1,000 miles

2,000 miles

Studio apartment ( ~2,000 pounds)

~ $1,000

~ $1,500

1 bedroom (2,500 - 3,500 pounds)

$1,000 - $1,900

$1,800 - $2,500

2 bedroom (5,000 - 6,000 pounds)

$1900 - $2,500

$2,500 - $4,000

3 bedroom (7,500 - 10,000 pounds)

$2,500 - $5,500

$3,500 - $6,500

4 bedroom (10,000 - 15,000 pounds)

$5,500 - $8,000

$ 6,500 - $9,000
Note that the numbers displayed in the charts are just estimates. Get an accurate moving price by contacting a mover today!
6 Things to Know Before Hiring Cross Country Moving Companies
One important part of your move is selecting the right moving company from the many cross country moving companies that are available. There are a few things to do before you finally sign the dotted lines with the company you wish to engage.
1. Know the type of Mover You Need:
One very important part of hiring a mover is for you to understand your moving needs so that you can know the type of moving company you will be hiring. You have to know it's a local mover you need to hire or interstate or a cross country mover.
This will enable you to get it right from the first step. Also, you need to know what your moving needs are and make sure the company you hire will cater to your unique needs. It is important to hire a mover that has experience with your specific type of move; so you have to find out about this in order to be confident they can handle the job the right way.
2. Ask the Right Questions:
Make sure you engage your movers by asking them the right questions to make sure you are both on the same page. Do not make assumptions about their services as you may be wrong with your assumptions.
3. Invite them Over:
It will not be a bad idea to invite your movers to your home, for an in-house assessment. This will enable them to have firsthand knowledge of what the task entails and how to best deliver, it will also enable them to know what will be captured in the estimates.
4. Understand the Estimates:
Take some time to study the estimates and the mover fees stated in the estimate. This will enable you to identify grey areas and you will be able to ask questions for clarification where needed.
5. Ask for References:
Just as you will not hire an employee without references, you also should request references from the moving company you wish to engage before entrusting your belongings into their hands.
Another way to go about this is to read about them; read reviews about the companies you have penciled down and also as friends and family who may have had to move cross country in the past for recommendations.
6. Find out if they are Licensed and Insured:
Make sure the company you hire is insured and also licensed by the Department of Transportation in The United States. This is just a measure to be safe in case of any eventuality that may occur in the process of relocating your goods or belongings.
Does the size of my home not matter?Maybe. Movers can make a good guess of the number of belongings you own when they know the size of your home, so they may request for the size of your home before they issue you first moving quote.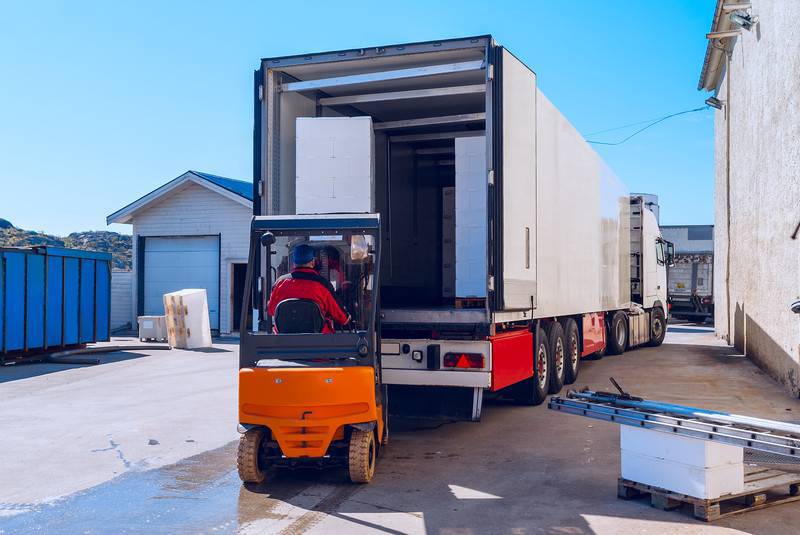 Cross Country Moving Frequently Asked Questions (FAQ)
How much do cross country movers charge per hour?

In comparison to local movers, cross country movers generally don't charge by the hour, but rather prefer to charge a flat fee for the whole job, with the potential of additional fees depending on the weight of your haul and the total mileage of your move.

If you were moving locally, you would probably pay local moving companies $25 per hour, on average. Since you're moving long-distance, you'll most likely be paying for the total cost of the job, which, for an average haul of about 3000 pounds, might come out to around $2000, depending on the cross country moving company you chose.

How much is the average cost of a cross country move?

Moving with professional moving companies is the most popular moving method. Even though it will be costly, your items will be handled by professionals. The professional movers will use their own moving equipment and supplies to take care of your furniture and valuable items. Want to know the cost? The cost varies but majorly dependent on weight. For instance, if you are moving 1,000 miles:  

You can move a studio by spending between $1,000 and $2,000

You can move a 2-bedroom by spending between $2,500 and $4,000

You can move a 4-bedroom by spending between $6,500 and $9,000
Conclusion
If you find the right cross-country moving company for your purposes, you can feel confident that your move will go the way it should. You deserve to have the best service for your move, so do research ahead of time, compare quotes, and connect with the cross-country movers that are right for you.
Choose iMoving today, and let us help you have a seamless relocation whenever you plan to move.