Compare and Book Moves Easily
Book your move in 10 seconds flat.
iMoving Makes Booking Simple
1
Choose a Quote Method
No phone calls, no house calls. Here's how we do inventory:
Quick Quote
Fast and simple. Tell us how big your place is, and we'll tell you how much it'll cost.
Itemized Quote
Precise and detailed. Build your inventory, and we'll build a custom quote around how much you're moving.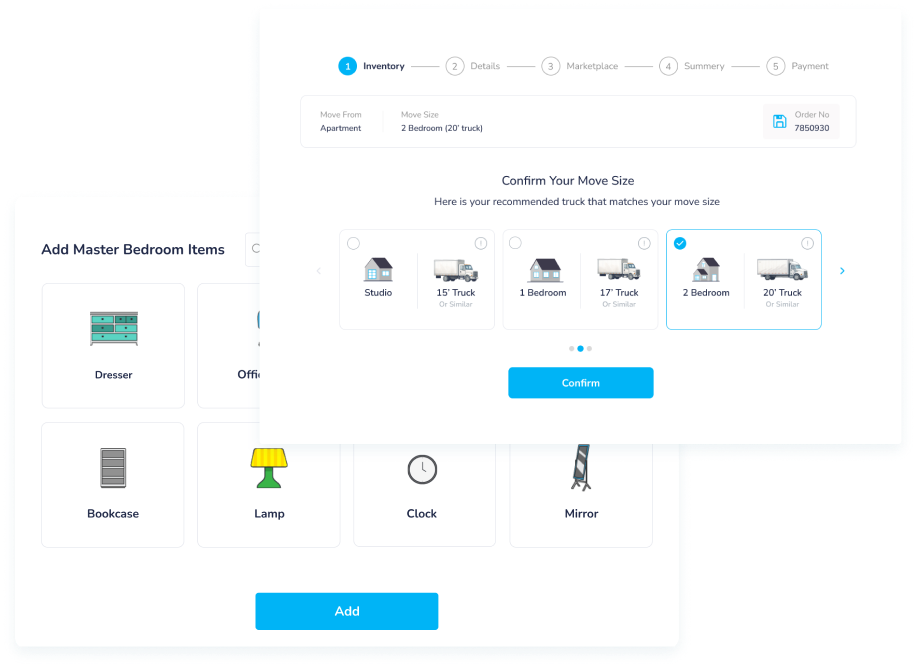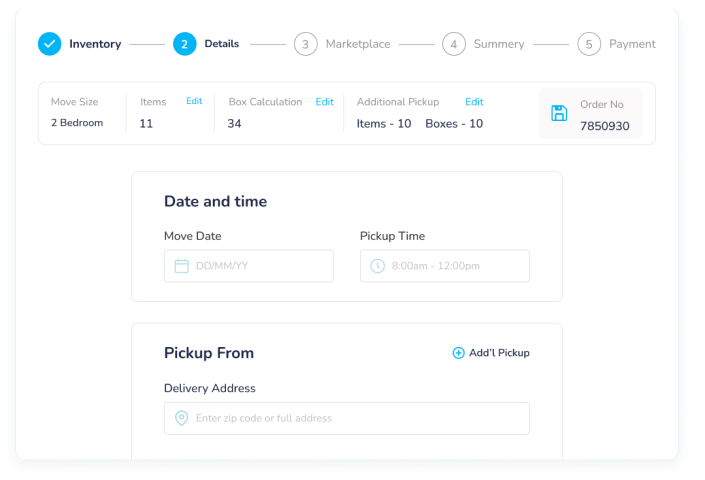 2
Tell Us the Details
Tell us when you're moving and where you're going. We'll find you the best price for your schedule.
3
Pick a Mover
iMoving has a network of 1000+ vetted and verified movers. Pick your fave, and we'll take it from here.
Empowering Your Success
1000+ Network
Best carriers selections, fully licensed, insured, vetted and reviewed.
Payment Protection
No direct payment to carrier, we handle it all post-move.
Flexible Booking
Instant booking, last min pickup, rescheduling and immediate changes.
Streamlined Booking
No house calls or phone calls necessary. Pro movers are a click away.
No Spam, No Scams
Shop for quotes without giving away your email or phone number.
Customers Just Booked These Moves
Discover Your Moving Services
Moving Tips from the iMoving Blog:
We made booking easy, and we'll make moving day even easier. Check out these tips and tricks from the iMoving blog.