iMoving in a Nutshell
iMoving was born to fix the outrageous problem most people face on moving day - sudden price increases on moving quotes, bad service including rude staff, showing up late, damage to your belongings; and the lack of transparency throughout the entire process.
Available throughout the US, iMoving is a secure and simple platform for you to plan your local or long distance move and manage the entire process until your belongings arrive in your new home/office. Simply enter your move details, compare prices and reviews, select a Mover, and book online. You'll get instant access to handpicked, licensed and fully insured professional movers, as well as user reviews and recommendations. The price offers you get are fixed and your payment is protected, with full money back guarantee if something goes wrong(what goes wrong?).
We care about your belongings and so do our movers. To ensure your breakable items stay safe, our movers use protective materials to wrap your fragile furniture including electronics, lamps, mirrors, paintings, glass items and more, with no extra cost to you (packed by the movers).
Below you'll find pertinent information on how we screen, handpick and rate our movers, as well as how we calculate price, protect your payment, and offer full support throughout the moving process.
Our Movers are Screened and Handpicked by Us
• Authenticated with the department of transportation or local state government
• Hold a Certificate of Insurance (COI)
• Have been in the moving business for at least 2 years
• Interviewed by our iMoving team
• Are held accountable and removed by us if they violate any of our community standards
Our users rate our movers based on our community standards and are held accountable by us.
| | | | | |
| --- | --- | --- | --- | --- |
| Professionalism     | Transparency     |   Respect     |    Reliability     | Honest Pricing     |
|         |       |     |       |       |
Handpicked by us, Movers are then reviewed and rated by our users based on our community standards above. A mover must maintain 3 points on our review system in order to remain on board. If any Mover drops below 3 points, they are automatically removed from our system.
Learn more about our community standards.
Here's how we Calculate an Exact Price for your Move
iMoving adds your inventory, distance travelled and travel expenses, restrictions and packing needs to determine an exact price. Travel expenses include tolls, gas, parking, mileage, and time waiting in traffic. Once you get your fixed price, it cannot be changed by us or our movers, unless you update your inventory.
Payment Protection
We handle the money part so that you don't have to. We only pay our movers 3 business days after delivery. That means you have 3 full days to ensure your belongings are intact and give us your final approval. Any disputes that may occur are managed by iMoving to ensure our customers are protected. If a mover cancels your job, iMoving will find you a new mover that matches your price quote.  As our customer, you can cancel a move order anytime up until 2 days prior to your move date, with no cancellation fee.
Our Customer Support Team is here for You throughout the Entire Moving Process
From the day you book your move until you've moved into your new home, our support team is here to help via phone, live chat or email. Contact our general support team for moving advice or help with using our site. Contact our Mover support team for help with any questions, issues or disputes related to your move.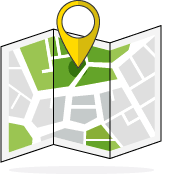 Local Moving.
Punctual, professional and stress-free moving services for your local moving needs. No hidden costs or unpleasant last-minute nasty surprises, moving made easy.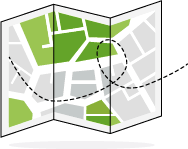 Long Distance Moving
Professional long distance moving services. Manage your move with confidence and peace of mind. No matter what the distance is, we've got you covered all the way.