All You Need to Know About Best Local Moving Companies of 2020 in USA
If you are moving within the state, hiring a reliable local moving company for your move shouldn't be a problem. However, just because your move is a local move doesn't mean you should not prepare for logistics as it is experienced in long-distance moves. You will still need to research moving services and as well as other services to make your move less stressful.
- Do you need loading and unloading service?
- Will you require a storage facility pending your final move?
- What about the disassembling and reassembling of your furniture?
- Do you want to pack and unpack your belongings yourself or you want a service to do that for you?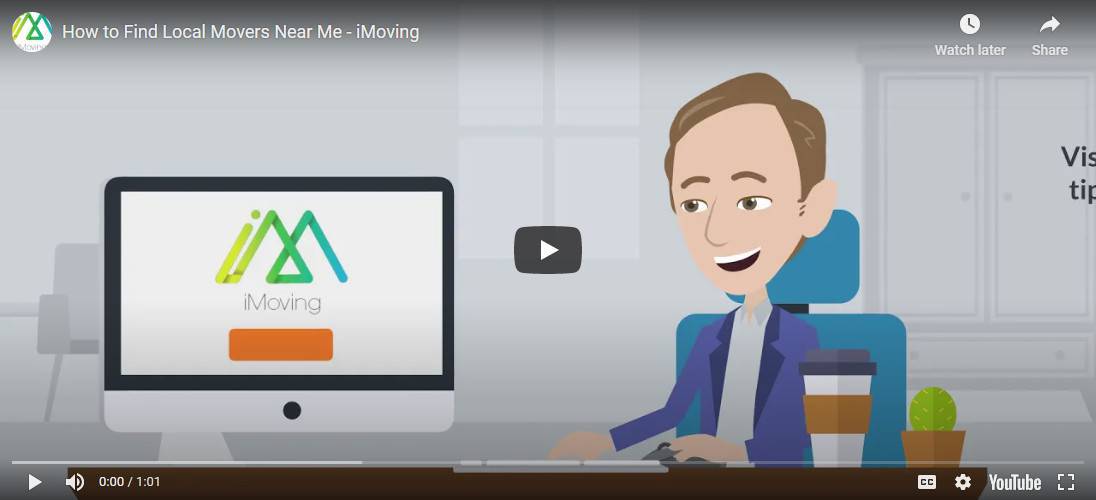 Nevertheless, it is essential to know the type of move so you can take advantage of each service. Some moving service providers may take advantage of your ignorance to cheat you in the process. If you want to move across the town or to a nearby state, movers consider your moves as "local moves" or "intrastate moves." Hence, you don't need to pay for some charges as faced in cross-country or long-distance moves.
Researching reputable local moving services for your move is one of the core tasks of the moving process, as it directly affects your budget and can delay your move if you cannot meet up with the charges. Now that your move is a local move: have you created your moving budget to include all services needed? How many quotes have you requested so you can compare them prior choosing one? Do you want to hire local moving companies that are properly licensed and insured to provide such service?
This post aims to discuss all you need to know about local moving companies to take advantage of hiring reputable local moving companies at the most affordable cost ever. Take your time to read through, and you will be glad you did.
iMoving is committed to providing all these for you if you work with us. The platform is designed to help and ensure that all your needs are meant at an appropriate time.
Find the Best Local Moving Services in the USA
A local moving company is a service that transports or moves your stuff within the same state or at a radius of 150 miles. The United States Department of Transportation regulates these companies. While there is literally a number of local moving companies in the United States, iMoving focused on comparing the best movers in various categories to offer our valued users the best local moving services they deserve.
From our experience, we have come to realize that relocation goes beyond hiring only a mover, as there are other categories of services available to take the stress off your shoulders. When it comes to moving, some tasks can be demanding and time-consuming. Some people are always busy and may not have time to pack, lift heavy items, disassemble their furniture, and much more. If you are moving within the state, there are varieties of options you can consider to make the process easier for you.
Below are some of the categories of services you can consider to make your relocation less-stressful and timely:
- Packing and unpacking services
- Storage services
- Commercial moving services
- Special handling
- Assembly and disassembly services
- Piano moving services
- Wood crate –art and antique
Continue reading this post to discover the best local moving companies you can consider for each category and why they are the best for the job.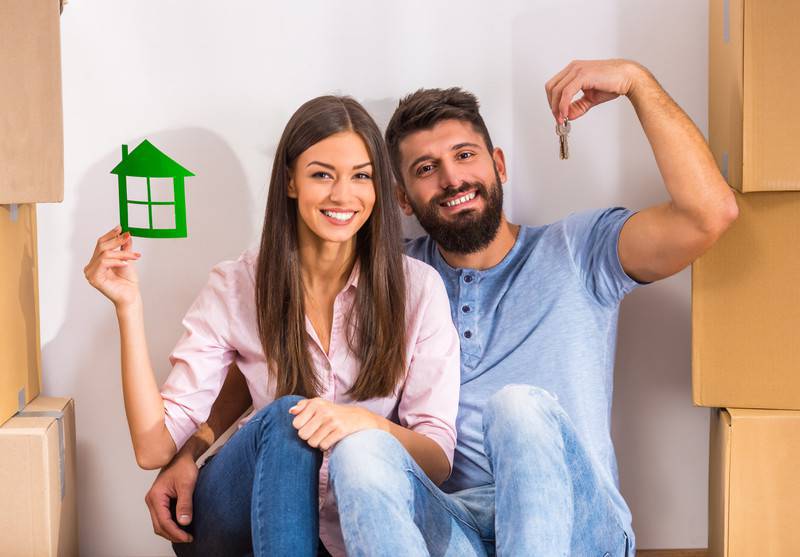 Packing and Unpacking Services 
The stress of moving from one home to another cannot be overemphasized. Packing and unpacking of all your belongings, furniture, clothing, and other kinds of stuff are labor-intensive tasks and can time-consume. Luckily, a category of movers offers consumers a solution that removes this stressful part of your relocation process from their plates completely.
Some teams of experienced movers do pack and unpack your stuff safely as required by the consumers. Most of these packing and unpacking services are also professional organizers, who can help you organize your home to your taste. They provide solutions to most problems that may get homeowners stumped.
You don't need to panic about strangers handling your belongings as all these professional packers are tested and trusted to handle your packing and unpacking tasks. In addition, most homeowners are usually around during the packing and unpacking stage; so, packers can ask questions and also take directives from them.
Storage Services
Storage services are another category of moving services consumers consider for some reason. If you are thinking of a hybrid move, you will need a moving and storage container to complement your move. Renting moving and storage container has been considered less expensive compared to hiring a full-service professional mover. However, this option is more expensive than renting a moving truck which another DIY moving option. The storage option means that you want to store your belongings temporarily before finally moving into your home.
It sometimes happens when consumers are still working on their destination homes, and their lease has expired; hence, they need to move their items to a secure place. It also occurs when consumers' belongings cannot enter their new home completely; thus, they need a place to keep the leftovers temporarily before they think of what to do. Fortunately, there is a special service that offers this secure storage facility to consumers. iMoving spent several days researching the best local storage companies that can get the job done for you. You can get them here.
Commercial Moving Services 
Commercial moving services are a special relocation service that involves moving businesses, offices, or industrial equipment to a new place. In this service, a lot of professionalisms are required for a successful relocation exercise. Among all the stress including safeguarding office equipment during haulage, worrying over budget, reduce downtime as much as possible and moving exercise taking place at the right time, office moves are characterized by lots of stress factors.
It takes experienced and reliable local commercial moving companies to handle corporate moves smoothly. We have researched top reputable corporate movers you can trust to deliver and ensure fast and successful office relocation without long period business interruption. Let iMoving work with you to get the best mover for your commercial move.
Furniture Assembly and Disassembly Services
Household items such as clothes, appliances, kitchen tools, and others can be easily packed and moved into the moving truck. But when it comes to moving pieces of furniture, other things are involved. Disassembling and reassembling of furniture in your current and destination homes respectively require professional hands if you don't want to damage your furniture. Also, if you procure new furniture and you are worried about how to put the parts together, you will need an experienced person to help you out.
Fortunately, there is a category of moving services that specialize in offering these services to consumers. You only need to request this service, and you will get your pieces of furniture moved to your new location at an affordable cost. You can find them here on iMoving.
Special Handling Services 
When it comes to moving items your local move is not different from any other moves such as cross country or long-distance moves. When you move, all your belongings move along with you. Instead of hiring professional moving companies, some people prefer to move and handle some parts of the move by themselves to reduce costs. However, some tasks such as dealing with oddly-shaped, large, fragile, expensive and special items may require special handling to avoid damage.
iMoving recommends hiring special handling services for such items, especially, for the safety of the items during moving and transportation. We have researched some top special handling services you can consider for such a job.
Piano Moving Services 
Full house moving can come together with a piano move if you have one in your home, or it can as well be a single job. Whatever the reason, moving a newly purchased or relocating an old piano from place to another can be difficult and create a serious hassle even more than the house moving. The piano is made up of about over 10,000 moving parts, and the smallest drop of any of the parts could damage or cause havoc to your valuable instrument.
There is no doubt; pianos are very difficult to move and at the same time require expert hands. Everyone wants his or her piano to be in a safe hand during a move. There are a number of professional movers offering piano moving services, but only a few can stand the test of time at affordable rates. Some movers are specialized in these services, as they handle both moving and repairs. We have handpicked some top professional piano moving companies, and you can get them here.
Wood Crate - Art and Antique 
High-quality and valuable items such as antiques and fine art require specialty and professional handling. It is not advisable to pack these items the same way you pack towels, clothes, socks, and others. They can either be defaced or broken during removal or transport if not handle well. The best way to move this type of high-priced items is to hire experienced and high-skill personnel for the job. Luckily, there a variety of movers and shippers whose works are to handle and pack these items professionally.
If you need the services of one, don't worry, as we have vetted some art and antique moving companies you can consider for the job. They are handpicked after going through a series of screening and were found to be reliable, reputable and detailed in delivering the services to offer our esteem consumers the best moving service experience.
How do Local Moving Companies Calculate their Quotes?
Have you ever wondered how local moving companies arrive at their moving cost? There is no doubt; a number of factors determine the actual cost of your move. Most commonly, factors such as distance, the volume of your belongings, type of move, extra services required, and much more play a significant role in calculating the cost of a move. While some factors are straightforward, others may get some consumers confused. To make it clear to our valuable readers, we will enumerate these factors briefly for more understanding. It is essential to be aware of these various moving cost-determinant factors when researching your prospective local moving company.
If you are at the verge of planning a move, below are the factors local moving company considered to calculate your moving cost:
1. Size: The size of a move means the volume of items involved in the move. It is usually measured in m³ to determine the size of the truck required to move them, loading time involved and the amount of packing supplies needed to move your belongings. Is it a studio or one-bedroom, or two-, or four-bedroom apartment? The bigger the size, the higher the moving cost.
2. Distance: The longer the distance, the higher the cost. The distance between your present home to your destination is one of the major factors to calculate your cost of moving. Most companies base their transport cost on mileage after knowing the size of the move.
3. Accessibility: The ease of assessing your current place and new destination home is another factor. If your home is situated where a large vehicle cannot easily access, it may require additional vehicles such as a smaller truck or special lift to complete the move; hence, you should expect to spend more.
4. Time or season: Moving companies charge higher at a particular time. For instance, if your move falls on the weekend or end of the month or holidays, your cost may be expensive. Just know that your moving time affects the cost of your move.
5. Specialty items: Some items require special attention and protection during moving and transportation. These items include fragile, antique, or sentimental items that need extra wrapping and packaging materials due to their nature to protect them from damaging during haulage. Apart from this, some items may require special equipment and transport due to their weight.
6. Additional Services: What are the other services you required besides moving? Some of the services consumers may request apart from normal moving services include disassembling and reassembling of furniture, packing, cleaning, temporary storage, etc. These services make your bill to higher as against your normal moving cost.
What is the Benefit of using iMoving Quotes?
Despite knowing the factors that determine how a company calculates your moving cost, some movers can still be very dubious. This is where iMoving bridges the gap. iMoving develops a unique pricing system that enables the customer to get a binding quote which is a final and guarantee price as long as the inventory is entered accurately. We add your inventory, as well as distance traveled and expenses, restrictions and packing services needed to determine an exact price.
Travel expenses include tolls, gas, parking, mileage, and time moving truck held in traffic. Once you get your fixed price, it cannot be changed by our movers or us, unless you update your inventory. In addition, iMoving works to get good services at affordable prices you can't find directly from a mover and these local moving companies are handpicked and screened from the best movers.
Usually, if your move is local, moving companies generally use hourly-rate for the duration of your move. However, rates vary from mover to mover, but a typical rate across the country stands at $25 to $50 per hour, per mover. For instance, hiring two movers and one truck typically cost $90 and $120 per hour. This is based on time of the year (as some peak periods can be higher), your location, and other considerations.
If you rent a moving truck, it means you would require labor only; hence, you may be charged between $60 and $80 for professional-level help per hour. This is regardless of the number of moving helps that come. Also, it is irrespective of whether they are packing, carrying or wrapping your items, or driving from one place to another. However, in this regard, the size of home matters, as it determines the hour it will take them to get the job done.
With $25/hour per mover baseline, let's make a generalized estimate as follows:
- A typical one-bedroom or studio apartment can take 3 – 4 hours for a local moving company, which may cost $150 – $200 for a team of two movers.
- A typical two-bedroom apartment can take 5 – 6 hours for a local mover, which may cost $375 – $450.
- A typical three-bedroom apartment can take 8 – 9 hours for a local mover, which may cost $800 – $900.
Also, if you are not using a professional moving company, renting a truck can be an option for you. The cost of renting the largest moving truck that can move four-bedroom apartment and above may cost about $40. However, there are still other costs such as add-ons, fuel, loading supplies, insurance, and much more.
Best Ways to Reduce Local Move Prices
Moving whether local or international moves are demanding and at the same time, expensive. Many costs are involved that may get you confused if you have not moved before. According to the 2018 American Moving and Storage Association's report, the average cost of a professional local household move is about $2,300 based on the size of the move. Reducing moving costs for a local move entails determination and a smart approach.
You can cut the cost of your move in many areas and stages. Remember you also need to buy some new utilities at your new destination; hence, saving some cash on your move for your top priorities is essential. However, be ready to forgo some unnecessary things and make smart decisions on some other things.
We have highlighted below some ways to reduce local move prices and ensure you have a budget-friendly move:
• The first approach to reducing local moves is to calculate your moving expenses. While you cannot get accurate expenses, you can only have a rough estimate to give you a clear picture of what you should expect from moving companies when you call for quotes. Consider all your priorities including moving supplies, moving labor, special services needed, storage fee, if needed, fuel, and much more.
• Give preference to local moving companies over an international mover. This will not only reduce your cost of moving but also prevent you from falling a victim of moving scams.
• Compare different companies to take advantage of competitive bidding. Try to compare up to 3 – 5 local moving companies estimates to weigh your options and opt for the one that best fits your budget.
• Avoid moving during peak periods when movers usually busy and increase moving costs at will due to high demand. When to choose to move during winter or fall, you tend to enjoy great moving companies' deals. Moving rates are often cheaper during weekdays as against weekends.
• If possible, book your move in advance (say 4 – 6 weeks before your moving day) to take advantage of a great discount usually offered by movers.
• Source free moving boxes and supplies. Many of these are lying fallow in the supermarket, grocery stores, warehouses, and as well as from neighbors who recently mover. You can also buy your moving supplies in bulk to enjoy a fantastic discount associated with it.
• Get rid of unwanted items to reduce your overall cost of moving. Start this process by first decluttering your home and select valuable items to see those to give out to charity homes or friends. You can as well organize a garage sale to raise some cash to cater for some expenses.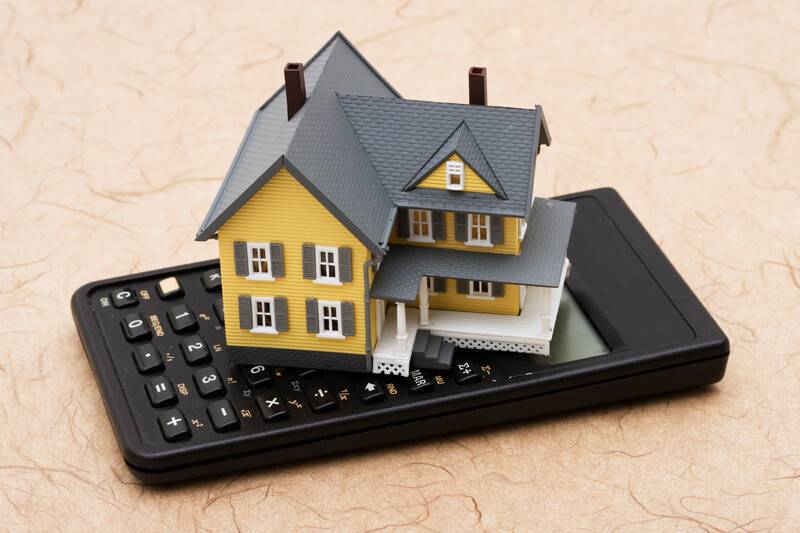 7 Things you need to do before Hiring Local Moving Companies
Hiring local moving companies can be tricky and overwhelming. Amidst millions of local movers out there, coupled with some good and bad experiences, one needs to take some steps before hiring a mover for his or her move. While iMoving have made the task easier for you by researching and handpicking the moving companies on the platform, there are still a number of factors you should put into consideration when you receive quotes from various reputable moving companies.
You should learn about your potential local mover before signing on the dotted line. There is no doubt; hiring a professional moving company is a great way to streamline and make thing easier for you. If you approach it in the right way, good experience is guaranteed. Everyone knows the ease of typing "local mover near me" in the Google search box and get a list of millions of moving companies within seconds. However, it takes more than just search to get a reputable local moving company. You still need to dig further to get the right services you need.
Below are the 7 things you need to do before hiring a local mover:
1. License and Insurance
One of the first considerations for hiring a reputable moving company is license and insurance certificate. Don't proceed further if a mover is not licensed and insured. It means the company is not permitted to operate in the country or is illegally operating in the locality. It happens in many places – some people can come together, buy a moving truck and start calling themselves a professional moving company without a license; hence, the security of your belongings is not guaranteed.
It is only movers who are officially licensed to operate that are legally bound under the regulation to protect your property.
If you don't want your move to turn into a nightmare, ensure you opt for a moving company allowed under the law to operate. For a local move, moving companies are mandatory to register with the United States Department of Transportation. The agency issues a unique USDOT number to the company to permit them to operate. Now, everyone may claim to be a licensed company and give you just a number as their DOT number when you ask for it. To make sure the number is a valid DOT number, go straight to the US Department of Transportation Federal Motor Carrier Safety Administration database and enter the number. You can also follow the same process for checking the validity of the company's insurance claim. If the company is truly licensed and insured, you will see it there.
2. Track Records of the Company
After confirming that the company is licensed and insured, you can proceed to know more about the mover. While each company starts from somewhere, experience matters in every business, especially when it comes to moving services. A mover that has been moving people for some years should have track records to reckon with.
Starting from the ones you got online during your search, you should be able to figure out some facts about the company as regards timely arrival, good handling of consumers' belongings, keeping to promise, the rate of handling issues, keeping rates fair, and much more. Knowing these pieces of information beforehand goes a long way in your quest to hire a reliable moving company. Unless you get recommendations from trusted friends or relatives about a moving service, trying a new mover without track records online may subject you to moving risks.
3. Recommendations from people you trust
We don't dispute it; you can also get a reliable moving company from people's recommendations apart from searching Google. You can look for people such as your neighbors, friends or loved ones who have previously used the services of a company to recommend one mover for you. Getting direct information about a service from people can confirm the reliability of the moving company. Ask around your neighborhood or workplace to see if you can get recommendations about any company to handle your move.
Definitely, no one will want to recommend a service that has previously failed him or her to a friend or relative. If a company delivers on its promise, and move your items without any issue, customers will be delighted to recommend such mover. But if a consumer has been hit with ugly experiences such as a sudden increase in moving cost, loss, or damage to his or her valuable items during moving or even disappear with the entire luggage, such a person cannot recommend the company to anyone.
So, even if a mover does not have a robust web presence but delivers good services, the company can be recommended for consideration for another job. In a nutshell, asking for a reference is another excellent way to get a reliable moving company.
4. Transparent Fees
Every consumer wants transparent rates that commemorate the mover's service delivery per hour. When you request a quote from a moving company and state out your needs, an estimate is prepared based on the number of movers and hours that may be involved in your move. It is worthy of note that most quotes do not include some additional services such as moving and packing supplies, moving of special items (such as piano, antiques, or disassembly and reassembly of unique furniture), insurance, and much more when choosing a moving company.
Ensure you opt for the one that comes out straight in its quote as against those that submit low quotes to win the job and turn out to charge more at the eleventh hour of the move. Always make sure you confirm from the company each aspect of your moving costs and if you discover the mover is not coming straight regarding his or her rates, look other way for a better moving company.
5. Good Ratings and Reviews
Another way to hire a reputable local moving company is to search for reviews about the company online. What are past customers saying about the company? Do they rate the mover well? You only need the name of the moving companies to research reviews about them. Make use of the online review sites to learn more about companies you are considering to hire. Consumers do go to such sites to drop their feedbacks on the moving companies they recently used. Reading people's experiences with a mover can guide you to choose the best moving company for your move.
Consumers love to write a review about a company either a good or bad experience; hence, you are sure of getting accurate and first-hand information about a moving company on the sites.
6. Custom Service for Your Individual Needs
Each move comes with its special needs. You should ensure that the company understands your move and has the capacity to accommodate all your needs. Does the company have the required moving truck size that fits your move? Does the company provide all the services such as moving of special item, furniture disassembly and reassembly or you want to sub-contract them out? Does the company offer additional packing and moving supplies? Does the company available for your move at your preferred time? These and many other factors can help you decide whether the mover is right for the job or not.
7. Avoid Rogue Movers
If you don't want to fall a victim of moving scam, you have to beware of rogue movers in the industry. They have turned the joys of millions of people moving to a new home into a nightmare due to their dubious attitudes. Is that something you want? No! It is essential to verify if a mover is legitimate.
Just as it was mentioned above, ensure you check the legitimacy of a moving company's license, their records, and as well as their valid physical office address. If a mover is requesting for payment upfront, especially, if it is more than 20% of the contract, beware! Make every effort to research your prospective moving company before you finally consider them.
How to Choose the Best Local Moving Companies
Choosing the right local mover is the key to a successful move, but it takes hard work and effort.  According to some reports from BBB, over 7,000 complaints about moving companies are received almost every year, and most of these complaints ranging from alleged damaged or lost property, late arrival, suddenly increased charges at the eleventh hour, to dubious charges for idle hours, and much more. These bad experiences are enough to think of choosing the right, reputable moving company for your move. The truth is that bad mover can be avoided. It only takes extra effort and time to save yourself from a moving nightmare.
Besides the above-discussed factors to consider, below is a list of steps to take to choose the best local moving company:
Moving is not something one will just wake up one day and start loading the truck. It takes adequate planning to move from one home to another. Not to talk of packing, sourcing for moving boxes and supplies, cleaning, and all sorts of tasks, hiring a moving company may take a little time, especially, if you want to hire the best one. If you don't want to scramble to find a reputable mover at the eleventh hour, you have to start early enough. This gives you enough time to compare different quotes submitted by various moving companies. Starting moving plan 6 – 8 weeks earlier should be enough to follow up with each step...
If you don't want just anyone to move your belonging, and valuable items, one of the best ways to choose the best mover, is by hiring a mover based in your local area. According to Scott Michael, CEO of the American Moving & Storage Association, choosing a local moving company helps you to avoid being scammed by unscrupulous movers operating only over the internet. By hiring a local moving company, you will be able to visit the company's corporate office, check out their moving equipment and ask people around about the mover. Sure, there are hundreds of reputable movers in your areas, and iMoving has gathered them on this platform. Just let us know your address, and we will take it up from there.
Request Quotes from Various Movers
This is one of the reasons to start your planning early enough to give you the opportunity to go through this stage. According to a moving expert, getting at least three hard copies in-house estimates is highly recommended. There are some significant factors to consider and these are not limited to price, quality, reputation, services included, and more.
• Never settle for the first quote you receive.
• Be wary of too low estimates or movers' over the phone quotes without mover making a move to sending a representative to check out the job.
• Determine the value of each mover by comparing quality against price.
• Don't forget to confirm if they are licensed and insured to operate.
Good moving companies aren't cheap and cheap moving companies aren't good! However, a high-priced quote does not automatically mean a quality mover. So, be watchful by doing the following:
Check with the Better Business Bureau 
Better Business Bureau (BBB) is a great platform to research movers' track records, and it is free. If you can't find the company on BBB or the mover doesn't have a good rating on the site, try to look for another local moving company. Checking some moving review sites is also another option to explore.
Look out for Red Flags
If you are not careful, movers can be funny sometimes. There are some red flags in movers' estimates which may be hidden to a layman. For instance, the reputable mover won't request for advance payment prior to your move. If a moving company is eager or insists on receiving the deposit, it may be a sign of a scam. If a moving company arrives in a rented moving van on an inspection day, beware! Late arrival speaks a lot about the mover. These and many other unruly behaviors should be looked out for.
Frequently Asked Questions
Final Words
Moving is complicated but having first-hand information about how it works is a step to a successful move. One thing is to plan for your move earlier enough; another thing is to hire a moving company from your local area.
If you are looking for local moving companies in your area, you are at the right place to choose from a variety of handpicked qualified local movers from different categories of moving services. It takes a few minutes to receive quotes from various local moving companies that are trusted and tested for the job. Happy moving!