Best Long Distance Movers - All You Need to Know in 2020
iMoving helps you to have access to reputable long distance movers that can get the job done for you. We make it our priority to secure your personal information with us while we also ensure that our movers are licensed and insured.
You have come to the right place if you are looking for a reputable long distance mover who can move your possessions safely and reliably.
Long distance moves are quite different from local moves that any movers can handle. A move is considered long distance if you cross from one or more state lines to another on the way to your new destination.
Crossing your state line briefly because the route chosen is believed to be shorter than other options while traveling to another city within your state is also considered a long distance move, and this mostly happens in states like Wisconsin, Texas, Idaho and some states across the South and Northeast.
When it comes to moving, crossing state lines can best be handled by professional movers who specialized in long-distance moves.
How can choose the right one for your move? What is the average moving cost of a long distance move? What is the long distance moving checklist? This post will discuss all you need to know as regards long distance movers. To start with, let's define a long distance move.
What is a Long distance Move?
Long distance moves involve moving goods across state lines, and this differentiates it from intrastate moves that occur within the same state and local moves that occur within a short distance.
Depending on the distance of the move, a long distance move can also be referred to as an interstate or state to state moving or a cross-country move. To transport customer's belongings from one state to another, long distance moves require special authority which is granted by federal regulators.
Specific insurance policies are also required to be carried by van lines that offer long-distance moves. These regulations are made purposely to protect both the customers and their possessions.
The ability to distinguish between reputable, trusted and reliable long-distance moving companies from rogue or fraudulent moving companies who have bad reputations for holding customer's belongings hostage for additional fees and other scams requires techniques and some tests.
Long Distance Moving Services
Making a decision on moving to a different state or city means you should understand to the fullest what to expect. Finding the perfect long distance moving company for your specific needs is part of the many planning and obligations involved in the long-distance move.
Finding the right moving company will be so much easy with the estimate and match-up options provided by iMoving. It will save you a whole lot of effort and time just in a matter of minutes.
The general idea of the qualities a good long distance and interstate moving companies must possess will, however, be discussed.
The two major types of move offered by moving companies involve local and long-distance moves. Interstate moves involve crossing state lines and long-distance moves, but long-distance moves don't have to involve crossing state lines and are not always seen as interstate moves. If you still need clarification on your type of move, we are here for you, just check our list of 5 best long-distance moving companies.
What Makes Long Distance Moving Companies Stand Out?
You first have to understand what makes an interstate or cross-state mover, so good so that you can hire the perfect one for your move.
This is a good move knowing that you will entrust your possessions into their care for safe-keeping and transportation across a very long distance.
Therefore, this decision is to be taken seriously. For this reason, knowing which qualities to look for in a professional moving company should be your priority. Below are some general ideas:
A well-established and good reputation
Affordability
Reliability
Customer satisfaction
The above are the most important qualities but are not the only traits you should consider in choosing a long distance mover.
You have the right to decide which of these qualities will have priority as exceptions do exist. You will be able to find a match for any of these you consider most important if not all from our database of potential long distance movers.
Licensing for Long Distance Movers
A license from the Federal Motor Carrier Safety Administration (FMCSA) is required to operate as a long distance moving company.
This federal governing body does regulation of residential relocation and trucking industries. The laws and regulations long distance moving companies must abide by are created and enforced by this body.
We, at imoving.com do advise our customers always to do their own background digging on any relocation service we refer even though we only work with moving companies who hold the proper licensing.
It is important to review performance records including accident and complaint reports about a mover on the USDOT website even if the mover has proper documentation. 
Reputation is Important for Long Distance Moving Companies
You cannot just hire a moving company you come across at random, most especially when you haven't heard or research anything about them.
No matter how big or small a business is, reputation plays a vital role. And when talked about, moving industry is more relevant in this category.
You have to make sure the moving company is well established and worth the investment, as they will be the one you hire to handle your highly prized possessions.
Without this, you risk potential damages, scam, fraud, additional expenses and so on.
People always want a professional who they are sure will get the job done. You want a moving company that is:
Well known to the general public with a presence on social media.
Established as a brand in the moving industry
Operating for over five years.
The credibility of Long Distance Movers
You should never neglect this quality even though the significance of the qualities we discussed here is equal. You get to know how reliable a long distance mover is with the level of credibility it conveys.
In this business age, each industry has unlimited numbers of companies to choose from under them. And some of them do not have the required certifications or capabilities for the work and services they offer.
For this reason, you should take your time to do some digging on the moving company you consider hiring before you make your decision to hire one.
By offering you only long distance moving companies that are BBB approved, iMoving have already given you heads-up.
How do I Check if a Company Is Reliable?
To make sure that a company is reliable and trustworthy, there are some major steps you need to take:
Avoid unconfirmed sources – Website such as Craigslist should never be trusted as they only set their focus on promoting a business that produces a great income without trying to check how valid the companies are.
Check customer feedback and reviews – Almost anything can be located online. The reviews of the moving company in question can be found on the internet, and we at the same time can provide you with it.
Through the shared experience of others, moving fraud can be easily identified. You will have all you need once you check out the profiles and reviews of the long distance movers on our website.
Skim through the official website – An official website which is an important part of doing business is a must to have for all moving companies since we look online for everything we need online in this era we are living in. If any company want to stay in business, then they must understand the need to be present online.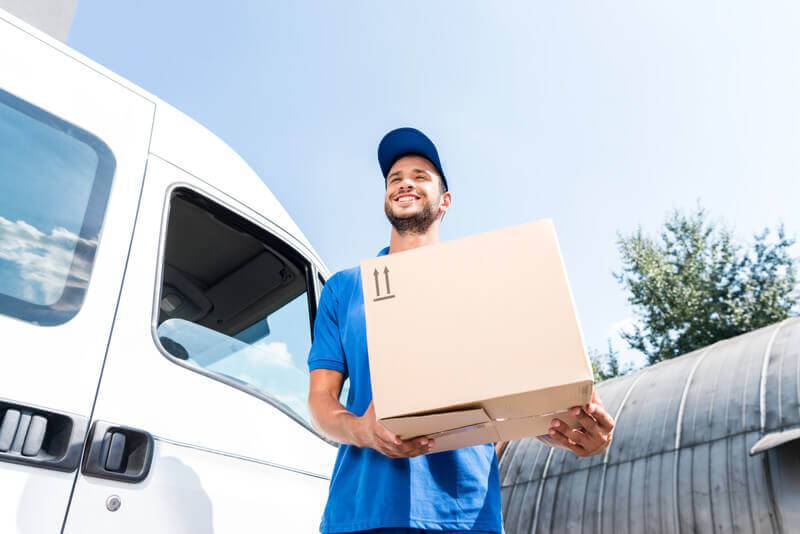 Affordability of Long Distance Movers
Expenses associated with a long distance move gives a lot of people issue. This is understandable as not everyone will have the same budget for relocation. For this reason, we give people the chances to specify their price range when it comes to their moves.
We then get them the best moving company that perfectly matches their price range keeping their best interest in mind. Finding the middle ground price of moving services you are looking for now comes to be your play.
You will be able to determine this once you compare moving quotes between many long distance moving companies. Identifying the best moving company for your move will be much easier once you find a medial value.
The Focus of all Movers should be on Good Services and even Better Customer Satisfaction
Trusting a moving and storage company that does not have the best interest of their customers in their heart would be really hard. This not only helps to build a strong customer base but also, is the foundation of service providers in general.
Reputation and words about a company that demonstrates to their clients that they are the best at what they do will spread.
Good business ethics should be one of the qualities you should look for in any relocation company. Before making your choice on which mover to hire, consider this factor as well.
How Much does it Cost to Move Long Distance?
It is a very complicated task preparing for a long distance move. Customers often encounter hidden costs and non-binding estimates; this makes planning a moving budget even trickier.
We contacted many long distance relocation companies and gathered all the information for you, so you can have some cold hard numbers you can rely on.
Continue reading to learn how much it costs to move long distance.
Cost of Moving Long Distance
Moving a single bedroom apartment on a long distance varies from $840 to $4460. Your pick-up and drop-off locations are the factors that greatly determine these prices.
Relocating from Los Angeles to New York City or the other way around, for instance, will cost you an average of $2586 to $2863  respectively. Prices may naturally be lower or higher than the average mentioned here.
Note that cheap long distance moving companies may not be your best choice as professionalism and reliability often come at a price in the relocation business.
Apart from your actual moving cost, below are some of the additional costs of moving on a long distance:
Additional Costs
There are other expenses you should be worried about apart from moving service expenses. Costs that are not included in moving quotes are included in long distance moving costs. The costs include:
Shuttle fee: The 18 wheel truck used for cross country transport sometimes can't get to your exact location when you are relocating into or out of a dense urban area.
Your belongings will be brought to your door using a shuttle in this case. This service will cost around $250 to $500 depending on the size of the truck.
Storage in Transit (SIT): Whenever you need short-term storage in the relocation process or your new home is not ready for your possessions to be delivered, storage in transit is required. The costs for storage are calculated by volume:
| | |
| --- | --- |
| Home Size | Avg. 1 Month Storage Rate |
| Studio                    | $150 |
| 1 Bedroom, Small         | $253 |
| 1 Bedroom, Large            | $341 |
| 2 Bedroom                | $580 |
| 3 Bedroom                | $790 |
| 4 Bedroom             | $1,179 |
Some moving companies charge on a bi-weekly basis while most charge a monthly fee.
Guaranteed Delivery Date: Request for a guaranteed delivery date from your moving company if you would prefer your possessions to be delivered at a specific date rather than within a certain timeframe comes with a price.
Depending on each moving company's operation status, inventory's volume, route, and prices vary between $300 and $1,500. If a mover has less flexibility in a specified timeframe you requested for, they might charge double than normal. 
Insurance: It is highly advisable to spend more on additional insurance even though it is optional. Purchasing insurance on your own can cost close to $10 per $1,000 of valued goods at $250 - $500 deductibles.
Hiring a Long-Distance Moving Service
Hire a moving company, call a container company or rent a truck are the three options to moving long distance. Let's take a look at sample cost of each.
Hiring a Moving Company (about $10,000.00)
Atlas, Mayflower, Allied, Old Dominion and North American are some of the big names in moving industries. These full service moving companies offer insurance for your belongings and often guarantee delivery within a week or less. Some of them sometimes offer packing and unpacking services.
They have experienced professionals as loaders/unloaders and drivers. Just that they are the most expensive moving option.
Renting a Truck (about $3,000.00)
U-Haul has become the popular name for any moving truck rental company. The size of the truck you need together with the features that moving truck should have – such as ramp, attic, lift gate, etc., will be determined by U-Haul and other big names in the rental business.
You are responsible for the safety and insurance of the move, even though this is cheaper than hiring a relocation company. The packing, loading, and hauling is done by you.
Opting for Container Companies (about $4,500.00)
These companies drop a portable storage container at your house and allow you to pack it at your convenient time. They then pick up the container from your house and deliver it to your new home for you to unpack.
This option is gaining much attention lately when it comes to moving. PODS is the most popular player in the business while 1-800-PACKRAT and U-Pack are also included. 
A Successful Long-Distance Move is Priceless
The costs associated with hiring a moving company for your long distance move always reckon with the adage that says 'you get what you pay for'.
You get to save time and relieved from relocation stress, ultimate safety of your high-priced possessions and spared from possible bodily injury when you partner with a professional, reliable and trustworthy moving company.
Moving coverage is very important when you are relocating; so many people never consider it. For your upcoming move, we suggest you understand all you can about each type of coverage available for your type of move. You can obtain free moving boxes from moving companies or stored free of charge by making a stop there and placing your request. Some of these locations have different types and sizes of moving boxes that you can use for your move.
If the moving company is your regular customer, they will surely render some help for you. Customers can get used to moving boxes for free while new ones are available at a cost.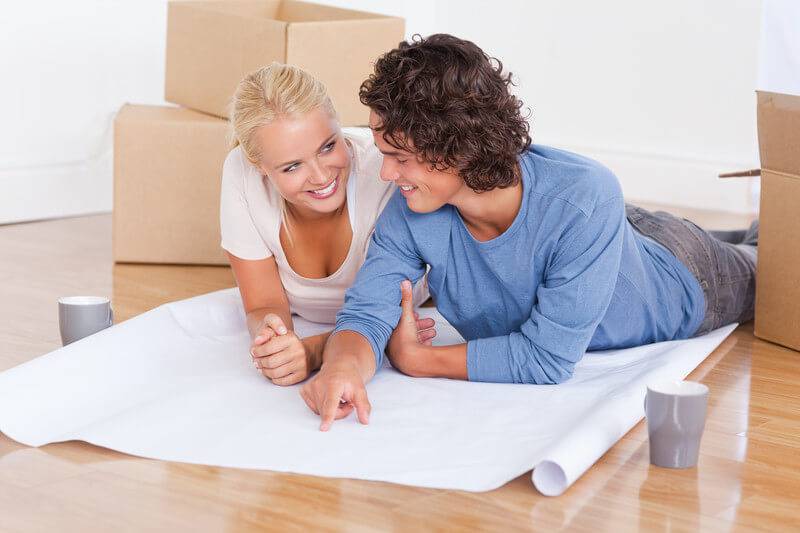 What to do before Hiring Long Distance Movers
You have no idea where to start looking from when you need to hire a moving company for your long distance move, especially, if you have never hired a professional mover before.
Challenges and difficulties that are often overlooked or unforeseen by moving companies are commonly present in long distance move unlike in local moves.
Finding a moving company that accommodates and helps you personally, apart from being reliable and trustworthy is very important.
Asking others who have used the services of a moving company is one of the best ways to determine how good a moving company is at their job.
However, what some people see as best may not be what is best for you; hence, keeping an open mind and make quality decisions based on your own experience is the best way to go here.
How you can make your long distance relocation as simple and stress-free as possible and the specific things you should look for in a long distance mover will be discussed next in this article.
What are the Qualities of a Long Distance Moving Company?
Apart from excellent customer service, every good moving company has few things in common as we generally believed. Some of the specific qualities you should look for in a long distance mover are discussed below:
Years of Experience and Expertise
You wouldn't want to be a test subject for a new moving company that has not yet established themselves in your locality.
Locate and hire a mover with enough experience and expertise, so that they can assist you with the move and not you helping them after paying them.
Are the Companies a Long Distance Moving Company?
You will have to move at least 100 miles away from your current home before your relocation can be considered long distance.
It is important to note this because some moving companies will not travel this distance and yet will claim that they complete a long distance move.
If any company charges you an additional fee for a long distance relocation, then such company is not a long distance moving company. 
Some local or short distance moving companies will charge an extra fee for the distance while they do not possess the required skills or equipment needed for the move.
1. License
It is very important to make sure the moving company you are hiring have a license. The moving company must have a USDOT number which is a license number from the United States Department of Transportation if you are relocating from one state to another. To make sure that the number is valid, you can search the BBB database.
2. Insurance
The insurance situation of any moving company should be one of the most important things you consider. So that a moving company can compensate you for the damage accordingly, should any sort of accident happen during the move?
A professional moving company should be covered for your belongings they are transporting. You obviously won't need the insurance covers in reality.
It is so important to make sure you are protected because accidents do happen even with the best company in the real world.
The safety of your belongings is the top priority with professional moving companies, as they offer customers a special safe box solution even though you shouldn't send documents or bills with value.
3. Reviews
There is no guarantee that an insured and licensed company is going to handle your possessions with due care or show up on time.
Reading customer reviews is the best way to have an understanding of the quality of the service a mover can provide.
To get testimonials that will make you feel confident about the moving company you choose, it is advisable to check online.
4. Payment Terms
The next thing is to discuss payment terms once you've decided what moving company you will be moving with. You will get to know there will be no hidden charges that may surprise you on the move and also know what the actual cost for the job will be up-front, when you pay a flat rate based on your inventory and not the total weight of your items.
The distance of your move or the weight of your items may be the deciding factor in the price other long distance moving companies will give you.
This means the price will depend on the route the moving company takes and the traffic on the particular day and time; hence, making things less certain. Some additional costs associated with your moves such as cost of moving boxes, labor or packing might be added by some companies.
When you require the service of a professional in packing your belongings, there can also be hidden charges therein. If you require special crating for antiques, glasses, expensive furniture, marble tables, and artwork, you should mention it in advance to your moving company.
Some movers provide a guaranteed window of delivery to customers even if the delivery window is delayed, something other moving companies won't do. 
5. The size of their Van
Before you agree to a specific price, make sure you are certain that all your possessions can fit in the moving van perfectly. Make sure the moving company is fully aware of the precise belongings you plan to move and ask them about their maximum capacity.
Preparing in advance on how much space you are going to need can make things easier for everyone as it is also easy to underestimate the amount of space you will need. 
6. Parking and Accessing of your Building
It is very much important to discuss with your long distance moving company how they are going to move your belongings and furniture and where they are going to park.
They may have to remove your window to get your couch out if your doorway is narrow. The customer, however, doesn't need to get a moving to do this.
Ensure they know when and where to arrive and what tools they need to bring for the job after you must have considered the situations for both properties.
7. Additional Services Offered
Your move might sometimes require additional services offered by some relocation companies. While other moving companies include packing and unpacking service as part of their long distance move options, some moving companies in New York will have it as an additional service.
You should consider hiring a moving company that offers storage facilities if you have no property in your destination home.
If you have any bulky possessions which can be taken apart, you should also consider disassembling and reassembling services.
Having to disassemble and reassemble their belongings can be a frustrating task for most people. If you have professionals doing this for you, your move could be stress-free.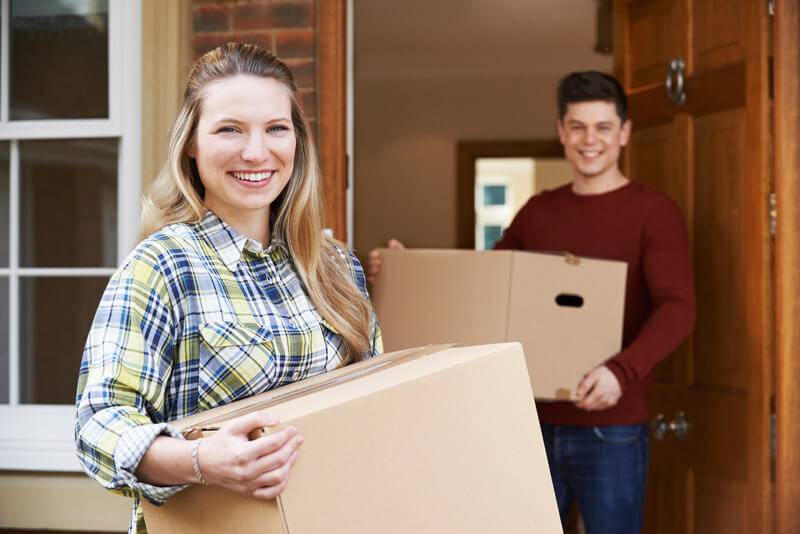 Long Distance Moving Checklist
When preparing to move to another state, bear in mind that it is not an easy task from packing your possessions to finding a cheaper way to relocate.
There are some steps you should take to ensure you are planning a successful long distance move.
Follow the steps below to help guide you on how to relocate to another state smoothly and stress-free:
1. Have a Trip to the New City Prior to your Move
Making at least a trip to your new city before relocating to another state is highly recommended. You can get a good understanding of the location and neighborhoods even before your final move.
Head to the town's visitor's center for maps, brochures, and recommendations or you can bring a guide book with you. You can as well ask the concierge for suggestions if you are staying in a hotel.
Through internet and review sites, you should be able to find much information on your new city and state.
Seeking out under-the-radar hangouts, city's tourist attractions and local hot spots should also be checked out.
2. Look out for the Best Schools around your Neighborhood
Use one stone to kill two birds during your visit by researching schools in your new city or state if you have school-age children.
Identify which neighborhoods are associated with your schools of interest if you plan to send your child to a public school.
Some internet's school rating tool can also be used to find top and best-rated schools in your new environment.
3. Budget Appropriately
American Moving and Storage Association reported that hiring professional moving companies for a long distance move will cost an average of $4300.
This fact means that relocating to another state is expensive but comes easier and stress-free.  It is important to note that you will have to pay for moving supplies, a moving truck or moving container rental and many other expenses if you are planning a do-it-yourself move.
Start with how much you are willing and able to spend on your long distance move will help you figure out your budget.
All essential moving expenses should be clearly spelled out as well. Put a bit of extra cash aside for unforeseen expenses to avoid surprises.
Ensure you find out if your employer plans to cover all or part of your relocation expenses if you are moving for a job.
4. Have a Good Shelter for yourself during the Visit
It will be better to rent a place to stay while you navigate and understand the new city, as it is likely you would like to find a place to live before you relocate.
Hire a reputable Realtor to show you homes in your chosen neighborhoods so you can get a budget-friendly and safe place to live.
When relocating to another state, hiring the right Realtor is very important. You should be able to get quality help from a knowledgeable real estate agent who knows the area to guide you in your house-hunting process.   
They should come to your rescue with legal issues and paperwork since they know the whole depth of the market.
5. Research Long-distance Mover for your move
Ensure the moving company you hire is reliable, reputable and trustworthy so that you don't have any problem before, during and after the move.
To achieve this aim, it is advisable to research the mover earlier enough to allow follow the process of hiring the right one.
Check out the moving company's reviews and ratings on the moving review website or our moving company Directory when you are researching long distance movers.
You will find any official complaint filed with the FMCSA against the company, customer reviews, the relocation company's USDOT number, whether the company is a member of American Moving & Storage Association and Better Business Bureau rating.
To obtain a quote, it is advisable to contact four to five relocation companies. Keep in mind that moving companies must either conduct a video survey of your belongings or an in-house inspection by any of their agents before giving you a moving quote.
Run away from any moving company that gives you a moving quote that seems too good to be true or gives you moving quote over the internet without a proper survey of your possessions. You should not in any case neglect these two red flags.  
Check iMoving.com's wide network of reputable and reliable moving companies to find the right movers to handle your next move.
You can rest assured that your relocation will be in good hands as all moving companies in our network are insured and licensed.
6. Consider other Options that are Cheaper than Hiring Mover
Considering cheaper alternatives to professional movers is part of long distance moving checklist. Everyone is looking for a way to cut the cost of moving as much as possible.
There is no doubt; it is quite expensive when you hire a moving company for a long distance move, but there are cheaper options which can be substituted for it. A portable moving container is one of the options.
When relocating, these moving containers also serve as temporary storage for your belongings. Although the cost of renting a portable moving container depends on the size of the container and rental duration, however, renting a portable moving container for a long distance move may cost around $2,000 to $3,000 per month. 
Renting a moving truck and driving your possessions to your new home yourself is the second option to hiring professional movers.
Moving truck rentals are easy to come by and are also a big money saver when it comes to relocation.
Penske, U-Haul, Budget, and Enterprise are some of the moving truck rental options to choose from. Consider using a large freight moving trailer instead of a moving company
if you are moving a household of possessions over a long distance. Estes SureMove, Old Dominion Household services, and U-Pack are some of the popular freight trailer companies.
7. Have a Strategic Packing Plan
Create a timeline and plan for packing before boxing up your items. Packing non-essential items first is advisable. Any items you won't need in the weeks leading up to the move are the non-essentials, and they include home decors, electronics, and books.
Essential items should be the last items you pack. Kitchen items, toiletries, dinnerware are all on this list. Donate items you won't need in the new home to a local Habitat for Humanity, Salvation Army or Goodwill to make your packing much easier and stress-free.
8. Cancel, Transfer, and Reschedule Your Utilities
Important documents and records are to be packed in a separate box and also remember to label it clearly. Ensure you contact your utility companies before you relocate to let them know you are moving.
Water, sewer, cable, internet, electricity, security system, satellite, and gas are all examples of utilities you are expected to perfect before your move.
Arrange for a transfer or installation date of your utilities if you already have an address of your new home.
9. Perfect Arrangement to Forwarding your Mails
Forwarding your snail mail can be done easily ahead of your move. Choose the date you wish to start forwarding your mail by visiting UPS.com.
10. Inform People about your Move
Remember to inform your neighbors, family, and friends of your relocation. Try sending a simple email with your new mailing address to disclose any additional details you wish to share about the relocation as you may not have the chance to sit everyone down and tell them about the move in person.     
11. Establish Domicile in your New Location
You will need to establish legal domicile for tax purposes once you relocate. You will especially need it if you are relocating to another state permanently and making the state your main place of residence.
Check out the state's website to know more about the various ways to establish domicile.
12. Apply for a New Driver's License
A new driver's license will be required to drive in your new state, and you can get it from your state's DMV. The majority of the states require new residents to obtain their driver's license within a particular timeframe after moving in, ensure you check your state requirements. 
You will probably need proofs of your security number, driver's license, proof of residency and any additional means of identification in your new state as the process involved in transferring driver's license is different from one state to another.
13. Get your Pet License
You may need to register your pet with your country or city if you have one. Many states require pet owners to register their pets within 30 days of acquiring or relocation even though requirements and deadlines vary based on state. The main aim of this is to make sure animals receive their rabies shots as required for the safety of the entire public.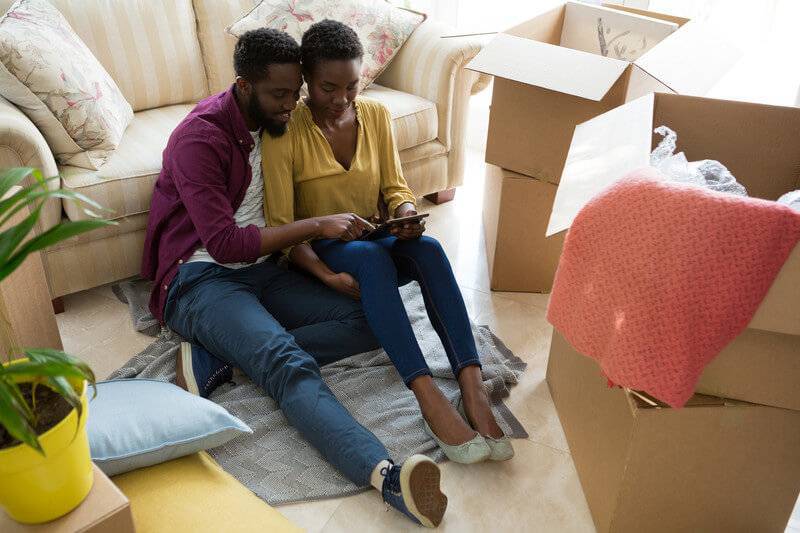 Why Choose Movers from iMoving.com?
To find help with your next move, you can search the internet and contact moving companies. You can as well compare moving quotes from many long distance moving companies or local ones near you on iMoving.com free of charge with zero obligation.
iMoving.com is committed to helping you reduce the time, stress, and cost of your moving process by partnering with the highest quality moving companies that are licensed and properly insured.
Our Thorough Reviews of Movers
Before we give any relocation company the right to offer quotes through our services, iMoving.com reviews each of their partners.
The criteria that all moving companies must meet so that we can make sure you are receiving reliable, safe and trustworthy service include the following:
Each moving companies must possess the proper operating authority required as a household belongings carrier.
The appropriate amount of insurance coverage required to transport household belongings must be possessed by each moving companies.
Long distance moving companies must provide valid USDOT and/or MC license numbers.
Each long distance or local moving company must provide valid license numbers based on imposed state or federal requirements.
In their interactive advertising campaign, relocation companies may only use their legal or Doing-business-as (DBA) name.
The resale and/or redistribution of leads is strictly prohibited as acknowledged and agreed to by each moving company.
The 110% rule for collecting charges on non-binding estimates has been agreed to and acknowledged by all long distance moving companies.
Final Words
You can be assured that you will be working with the best relocation companies we could find when you allow iMoving.com provides you with price estimates or moving quotes from local (within state), long distance (interstate), or international moving companies.