Don't make any calls. Get multiple quotes and book online with iMoving.com
If you're already looking for a pricing estimate, all you have to do is check out iMoving's online moving platform. We have a built-in rate calculator, and a unique online moving system that provides accurate info on how much your move will cost - all based on industry accurate moving rates from over 700 movers nationwide. Otherwise, read on to learn more about the price of a move - and see how you can save big. 
In this article, we'll go over the price of a move, and what makes a move expensive, inexpensive, or somewhere in between. We'll even walk you through some money-saving tips that will save you big on your big day.
How Much Will it Cost to Move?
The average cost of moving can range from $150 - $8700 and above. Your move can be cheap, or it may break the bank. It all depends on how far you're traveling, how much you're moving, and other factors such as access fees, the type of moving service you'll need, and even the time of year.
The Average Price of a Moving a 2-3 Bedroom Home
| Distance/Size | 1 Bedroom | 2-3 Bedrooms | 4-5 Bedrooms |
| --- | --- | --- | --- |
| Local (Up to 100 miles) | $150 – $570 | $450 – $900 | $750 – $1900 |
| Long distance | $400 – $2300 | $1100 – $4950 | $1700 – $8700 |
| Cross country | $3400 – $8700 | $2500 – $5200 | $3400 – $8700 |
How Much Do Movers Cost?
As low as $278, and as high as $12,000 - and more. Full-service movers may cost more than DIY or moving pods, but you get what you pay for. They'll handle every step of your move to ensure your belongings are safe and secure, and they'll keep the whole process as stress-free as possible.
The Average Price of Full Service Movers
| Distance/Size | Studio -1 Bedroom | 2-3 Bedrooms | 4-5 Bedrooms | 5-6 Bedrooms |
| --- | --- | --- | --- | --- |
| <100 miles | $278 - $599 | $750 - $1900 | $1250 - $3500 | $3500+ |
| 100-250 miles | $1000 - $1500 | $1250 - $1700 | $1500 - $3400 | $3500+ |
| 250 - 500 miles | $1200 - $2000 | $1500 - $3500 | $2000 - $4800 | $4800+ |
| 500 - 1000 miles | $1400 - $2900 | $2100 - $6900 | $5500 – $7900 | $7900+ |
| 1000 - 1500 miles | $1800 - $3700 | $3900 - $7500 | $7500 – $8500 | $8500+ |
| 1500 - 2500 miles | $1900 - $3700 | $3900 - $7500 | $8500 - $11000 | $11000+ |
| 2500 miles+ | $2200 - $4500 | $4600 - $9500 | $9500 - $12000 | $12000+ |
How Much Does a Long Distance Move Cost?
$400 - $15200 and up. If you're relying on full service movers for a move that crosses state lines, or is greater than 100 miles, your final cost will depend on the overall weight of your items, and the distance your items will have to be shipped.
The Price of Long Distance Moving
| Type of Service | 1 Bedroom | 2-3 Bedrooms | 4-5 Bedrooms |
| --- | --- | --- | --- |
| DIY/Truck Rental | $125 – $375 | $150 – $570 | $210 – $750 |
| Moving Container | $300 – $550 | $450 – $900 | $700 – $1400 |
| Full Service | $400 – $800 | $750 – $1900 | $1200 – $4500 |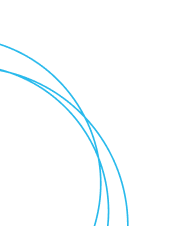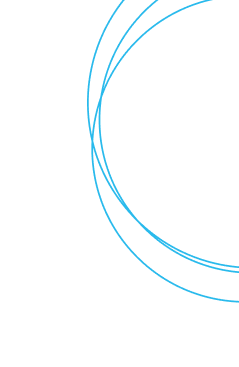 Save up to 25% with full inventory precise quote
Enter your full inventory room and save up to 25% on your move

How Much Does a Local Move Cost?
$125 - $4500 and up. If you're only moving within the same state, or below 100 miles, remember that full-service movers will charge you an hourly rate, multiplied by how many movers it takes to finish the job.
The Price of Local Moving
| Type of Service | 1 Bedroom | 2-3 Bedrooms | 4-5 Bedrooms |
| --- | --- | --- | --- |
| DIY/Truck Rental | $125 – $375 | $150 – $570 | $210 – $750 |
| Moving Container | $300 – $550 | $450 – $900 | $700 – $1400 |
| Full Service | $400 – $800 | $750 – $1900 | $1200 – $4500 |
Factors Affecting Moving Costs
The final price of your move can range from just a couple hundred dollars to $8000 and beyond. It all depends on a number of different factors, from the services you'll need, to the size of the truck, the size of your home, and even whether or not your new place has a flight of stairs. 
Here's a quick list of what might make your move more expensive.
Time of the year
Moving is more in-demand during the summer months. If your move is scheduled for anywhere between June, July, and August, you'll be competing with college students and families who want to move without disrupting their annual schedules. Try to plan a move away from major vacations or holidays.
Access fees
Are you moving into an apartment building, or do you have a long driveway? If your movers will have to navigate stairs, elevators, and long walks, it'll cost you extra. When you're planning your move, think about whether there'll be any additional hurdles to access your property, such as parking or gates.
More stuff
Just like the mileage, more stuff means a bigger price tag as well. Moving a one-bedroom apartment is cheaper than moving a five-room house. More rooms means more movers for your local move - usually about two per room - and more furniture means a heavier weigh-in for a long distance move.
More miles
Whether you're moving local or long distance, more miles means more money. If you're only moving local, you'll still have to charge an hourly rate for the transport of your belongings. And if you're moving long distance, your movers will bill you by the distance you'll have to travel, as well as the weight of your belongings.
White glove service
Fragile antiques, delicate china, and other valuable items all require a special touch. Movers will charge extra for white glove service, but it's a small price to pay for ensuring all your cherished belongings are safely transported to your new home or business.
Insurance
In the rare instance that your items are damaged, lost, or completely broken during transport, you'll want to have insurance to cover the costs. Insurance policies can also cover injuries that occur on your property, or while transporting your stuff. Different companies offer different policies, so it's worth checking with them ahead of time.
Shuttles
If you're moving into a big city, you may not be able to park a big semi full of furniture right outside of your building. In many cases, the city will require that you park your big truck elsewhere, and use a smaller truck or van to transport your items to your new place.
The time of month
Keep in mind that most leases start at the beginning of the month, and finish at the end of each month. This means a lot of people moving in and moving out, and a higher price for your move. Shoot for the middle of the month instead if you're trying to save every penny.

Do you want us to contact you?
Leave us your detailes and we will get back to you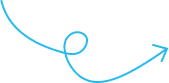 How to Save Money During Your Move
Moving can be expensive, and we know that balancing your budget against your moving needs just means more stress and more questions. Which services can you do without? Which services can you DIY? And what fees may surprise you on moving day?
Here are some ways you can cut down on the cost (and stress) of your move:
1

Downsize your stuff

The best way to move a bunch of stuff is to make sure you don't have much stuff to begin with. Try giving away some big items to make your move a little cheaper. It means less time spent loading and unloading, and less overall weight. Plus, if you sell some furniture beforehand, it's more money you can spend on your move.
2

Pack it yourself

Full service movers can handle the packing, loading, hauling, and unloading for you - but it comes at a price. If you're trying to pinch pennies, you can handle the packing yourself. Just make sure you use plenty of protective wrap on those delicate items.
3

DIY your move

If you want to be extra budget-conscious, you can do your move yourself. This will involve renting a truck or van, packing up your home or apartment, and driving it yourself. If you're tallying up the costs, remember to include fuel, lodging, and food expenses for a better idea of how much you'll spend.
4

Ask ahead about additional fees

You don't want to be surprised on moving day. There are access fees and packing fees to consider, and they may slip your mind when it's time to budget out your move. Fortunately, iMoving keeps all these additional fees transparent so you get a solid idea of what you may owe, and how you can minimize the overall cost of your move.
5

Be flexible

If you're flexible on the exact date of your move, you may be able to save big. Certain days of the week are more expensive than others. Certain times of the year are more expensive than others, as well. Avoid holidays and weekends if you're trying to be as budget-friendly as possible.
6

Compare quotes

Use a service like iMoving to compare quotes and book online. This will give you an idea of how much movers will charge you on average, and it'll help you find the best price possible from a list of qualified local or long distance movers.
When you plan your move
When you plan your move, you want to budget as tightly as possible. That's why iMoving makes it easy for you to see what services you'll need, and what you can do to make your move cheaper.

When you use iMoving's moving calculator, you get a full picture of how much space your furniture will take, how much it will cost, and what prices are available from over 750 movers across the country. Check out our moving calculator and see how we can help you budget for your move.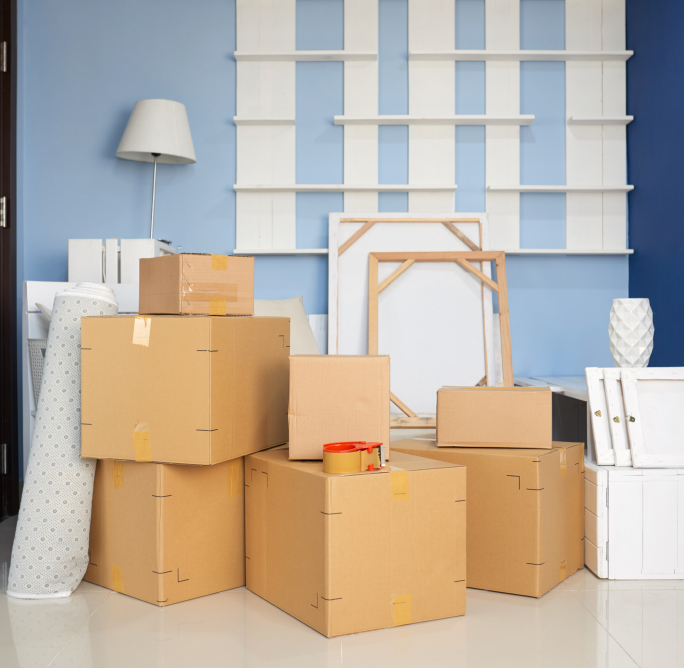 Get Started with Your Move
A move means a fresh start and a new beginning - but new beginnings are never free. Your final moving price depends on the distance you're traveling, and the amount of stuff you have to move.
Fortunately, there are plenty of methods you can use to cut down on the price of your move, and there are plenty of ways to shop around for the best mover for your budget.
Now that you're familiar with how much a move can cost, it's time to start budgeting and comparing quotes. Get started here.
Learn more from iMoving blog
Still need some more information to prepare for your local move? We've gathered a ton of educational material to help you with all your questions around planning and booking your move on the iMoving blog.