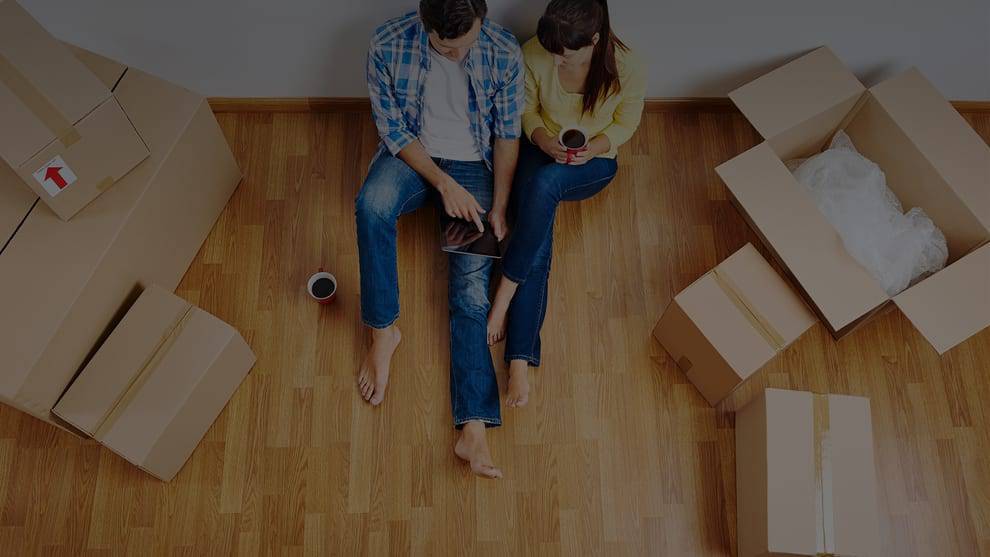 List Your Items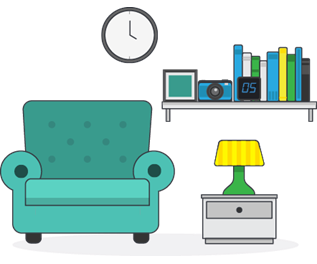 • Select your inventory per room using our simple planner, so that you don't forget a thing! 
• See costs per item, so you know exactly what you're paying for.
• Get personalized suggestions and reminders based on your individual inventory.
• Update your inventory anytime, even on the day of your move!
Search and Compare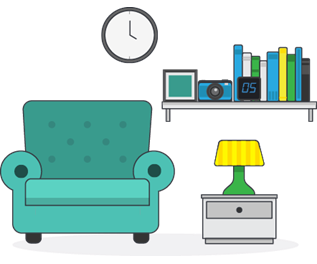 • Filter your search by price, ratings and more to get the best price and service.
• Compare fixed price quotes by movers; view their credentials and ratings.
• Read real customer reviews and recommendations to make your final choice.
Book and Manage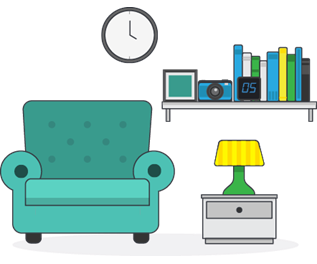 • Book your move and pay through iMoving.
• Manage your move 24/7 from your laptop or PC.
• Update your inventory anytime after you book.
• Live chat our friendly customer service team or give them a buzz for questions & advice.
Get Moving!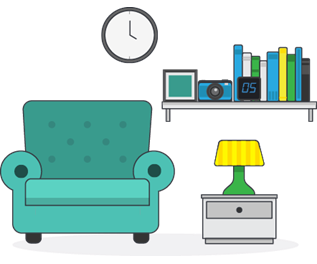 • Enjoy your stress-free move day!
• Remember, your quote is binding and your mover cannot change the price on the day of your move.
• Need to make same day changes to your inventory? You can always update your inventory, even while your  
   movers in your home.
• Need last minute help? Give us a shout, we're waiting for your call.
The Smart, Simple and Secure Way To Move
Save money

With iMoving, you get to choose from a wide selection of certified professionals vetted by us and recommended by other users.

Licensed, Insured & Recommended Movers

Handpicked by us and recommended by other users, our movers won't let you down…and if they do, we'll hold them accountable. Our movers license and insurance credentials are available on our site for your review

Payment Security

We handle the money part, so that you don't have to. We wait 7 days after the move is complete to pay imover's in full, in order to fully protect you. Only pay for what you end up moving. All quotes are binding, with no added fees.

Customer Support

Have questions? Need advice? Our team is on your side and here to help. Live chat, email or call us toll free at (855)-imoving.
See What our Growing Community has to Say
Liam & Tracy

"Just the thought of moving gives me anxiety. But after my most recent move with iMoving, I no longer feel stressed about the process! My move couldn't have gone more smoothly with (Supernova moving) - they arrived at the time we agreed, were pleasant to work with and provided excellent service, all at competitive rates. I recommend them to anyone needing to move." Liam & Tracy , NJ → NY.

Erik

"I highly recommend iMoving to anyone having to move. They helped make my move straightforward and transparent, with excellent communication, helpful advice, and the great benefit of price comparison and recommended movers. We went with (Puma Van lines) and they were extremely professional. I really appreciate the time they took to carefully wrap my fragile furniture and electronics. I would definitely use them again." Erik, TX → CA.

Cohen Family

"iMoving makes moving simple, transparent and cost-effective. I loved that while searching for a mover, I could see reviews of real people who had used movers and were happy with their platform. It made my decision to move house with In&Out Moving & Storage so much easier and I'm glad I chose to work with them. I was in a big rush on moving day and they showed up on time, got the job done quick and without any damage to my stuff. I know I saved money in the process too by booking online. Keep up the great work iMoving, I'll definitely be using your service again!" Adam B., IL → IL.