How Much Does It Cost to Hire Movers
Moving to a new place can feel intimidating and stressful and, as you look at what you may need to do to make it happen; you may be a little overwhelmed.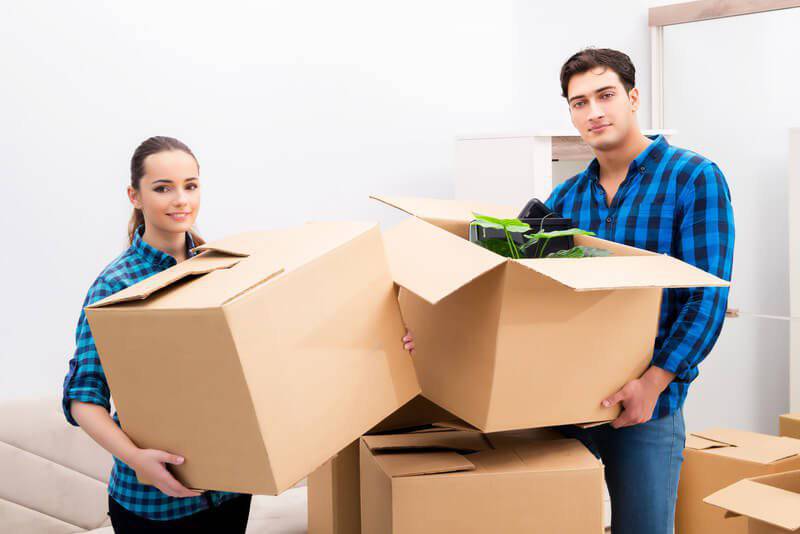 It will cost you around $90 – $120 per hour to hire two men and a truck on average for local relocation costs because local moving companies charge by the hour. Moving labor without the truck will cost between $60 and $80 per hour when relocating in town. There will be a difference in rates and the general local moving cost based on where you live, whether state or metro area. The time a moving company spends on your move will be the basis at which you are being charged.
Regardless of where the movers are working, whether in your old home or new home, the hourly rate applies. The pickup location will also determine if travel fees will be applied. Both the customer and the mover can negotiate this fee, and it will be done based on the customers' moving distance. Whenever you ask the movers to estimate your moving cost, kindly note that charges for packing materials may also be included.
During the calculation of the cost of a local move, the size of your home is also a key factor to be considered. Using the median charge of $25/hour/mover, below are the approximate costs you can be charged for your local move:  
It will cost you around $150 to $200 to relocate a studio apartment with the help of two local movers if the entire operation is completed within three to four hours.
It will cost you around $375 to $450 to relocate a two-bedroom apartment of about 1000-sq-ft with the help of three local movers if the entire operation is completed within five to six hours.
It will cost you around $800 to $900 to relocate a three-bedroom apartment of about 2000-sq-ft with the help of four local movers if the entire operation is completed within eight to nine hours.
The relocation price will increase if your home is larger than the examples given above. Using the local moving cost calculator remains the best way to have a clear understanding of how much local moving companies cost and to also help you plan your relocation budget without wasting time. You should also remember the extra local moving costs you will be paying as we discuss your moving budget.
Generally, you will be required to pay an additional $25 for each extra professional mover you hire. You will receive offers from many local movers for extra services such as packing and unpacking of your belongings. You will be charged between $25 and $35/hour for the extra service should you decide to enjoy the offer. Packing materials are already included in the price, so there will be no need to pay for them.
You can also tip your local movers for the job well done if you are satisfied with their service. When you tip them, they appreciate it greatly, and they see it as a form of feedback for the job they did.  
What are the Average Costs of Hiring Long-Distance Mover?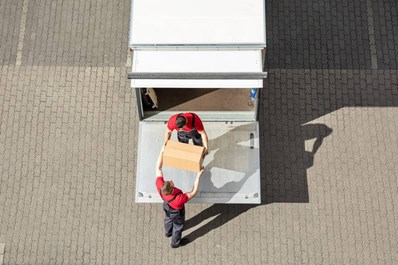 The cost for a long-distance move is determined by the weight of your belongings, the distance from point A to B, and the additional services required. To move an item of 1 pound to a location of about 1000 miles away will cost you an average of $0.70. Note that extra services are not included in this approximate price. Long-distance relocation is calculated by weight, or in some uncommon moving situations, by a cubic foot of the belongings to be moved. 
It is certain that the charges on your move by most interstate movers will be based on the distance to your new location, the weight of your belongings; however, they may also decide to charge you for some extra services and additional fees as well.
Knowing that long-distance relocations are calculated based on circumstances, as numerous factors determine the relocation price is very important. You are to request an on-site estimate to get what your relocation will cost. A representative will be sent from the moving company to your home and will access and give an estimate based on the survey.
Requesting for an on-site estimate from different and top long distance moving companies is the best method to have an estimate of your long-distance moving costs. When you get a binding estimate, you can rest assured that your final relocation costs will not go beyond the estimated costs.
Consider the examples below to understand the cost of an interstate move on an approximate value.
It should cost you about $1200 to relocate a studio apartment with items weighing 1800lbs and a distance of 1000 miles.
It should cost you between $1500 to $2200 to relocate a one-bedroom apartment with items weighing between 2200 to 3200lbs and a distance of 1000 miles.
It should cost you between $3500 to $4200 to relocate a two-bedroom apartment with items weighing between 5000 to 6000lbs and a distance of 1000 miles.
It should cost you about $6300 to relocate a three-bedroom apartment with items weighing 9000lbs and a distance of 1000 miles.
Kindly note that these examples are just rough approximated. Request for an on-site inspection from reputable moving companies and you will be issued accurate moving estimates at the end, so you can have an idea of how much you will be charged for hiring a professional relocation company. 
Cost of Hiring a Professional Mover
For more understanding and detailed information, the median moving costs based on the size of your apartment will be briefly discussed in details as follows:
Cost of Hiring a Moving Company for a 1-bedroom Apartment
Local or long-distance movers charge about $25/hour/mover, and three movers should only spend four hours relocating a 1-bedroom home; meaning that you will be paying $300 just for labor. The price can increase to $2000 for a median weight of 3000lbs when relocating to a long-distance location. Although a 1-bedroom home weighs between 2200lbs and 3200lbs, the household belongings you are moving from can, however, have more or lesser weight compared to the median weight.
It is important to reduce the number of belongings you are relocating after taking proper inventory to save up on transportation costs on your move.
Cost of Hiring a Moving Company for a 2-Bedroom Apartment
Local or long-distance movers charge about $25/hour/mover, and 3 movers should only spend six hours to move a 2-bedroom house, meaning that you will be paying $450 just for labor. The price can increase to $3500 for a median weight of 5000lbs when relocating to a long-distance location. The weight of a 2-bedroom apartment is between 5000lbs and 6000lbs; however, just one special item may either increase or decrease the weight. It is important to start packing your home as early as possible, so you can be fully prepared for any surprise that may want to surface. Start from the hardest room, then the kitchen, the storage, then to the easiest rooms such as bedroom and bathroom.
Cost of Hiring a Moving Company for a 3-Bedroom Apartment
Local or long-distance moving companies charge about $25/hour/mover, and four movers should only spend nine hours to relocate a 3-bedroom house, meaning that you will be paying $900 just for labor. The price can increase to $6300 for a median weight of 9000lbs when relocating to a long-distance location. Kindly note that your possessions may have more or less weight compared to the estimates given above. It will be better to have the moving company on-site while the truck is being weighed on a professional scale.
The weight of household belongings can increase up to 9000 pounds. Dispose of or donate items that you are no longer in need of, to save you some money. Try and get your free relocation quote if your answer to how much it cost to hire a professional mover is not yet answered. Your relocation can be calculated easily and timely.
In summary, typical estimates for a local move can be measured based on the size of your home as follows:
| | | | |
| --- | --- | --- | --- |
| Home size | Average weight | Number of hours | Estimated cost |
| 1-bedroom apartment | 3,500 pounds | 3 to 5 hours | $200–$500 |
| 2-bedroom apartment | 5,000 pounds | 5 to 7 hours | $400–$700 |
| 3-bedroom apartment | 10,000 pounds | 7 to 10 hours | $600–$1,000 |
| 4-bedroom apartment | 12,000 pounds and above | Over 10 hours | $800–$2,000 |
Extra Costs when hiring Local or Cross Country Movers
Advance calculation of the entire moving cost of hiring a professional mover for your relocation is a difficult task to do. However, it is important to know how this big change will affect your moving budget.
Below are the most vital extra costs that are likely to come up when you hire a professional moving company for your move:
Packing:

 

What is the cost of hiring professional movers to pack for you? Additional service of packing is charged at $25 to $35 by local moving companies. The size of your home, the type of items and the number of belongings will be the basis on which full-service moving companies, long-distance moving companies, and packers give you a price. It is recommended that you enlist the help of a friend or family member to offer you a hand during packing. To save money, try and get free moving boxes, and substitute alternative materials for bubble wrap and packing paper. Packing your items on your own will help you reduce costs, but you have to be sure there are no special items that required professional movers.
Extra fees:

 

It is generally known that movers always charge their customers for different cases that may arise in relocation. For instance, you can be charged by your mover for the stress they went through while helping you move your heavy items. You may be charged for the distance between your front door and the truck if the distance is farther, and they have to carry heavy items. You may also be charged an elevator fee if they have to climb many stairs due to the absence or a non-functioning elevator. If on your way to your new home you decided to have a stop to pick up something, you may also be charged for an extra stop. A storage fee will also be required if you want your belongings stored in storage before they later get delivered to your new home. Be prepared to pay for any extra or additional service you request from your mover.
Insurance:

 

While preparing to move, conduct proper research on your coverage options. Immediately you agree to your moving contract, basic protection will be offered for your belongings, and the basic limited liability protection is free. Just that it only provides coverage for 60 cents/pound/article which is not enough. Contact your mover over other kinds of protection available and how to purchase it with them. You can as well contact an insurance company to schedule an insurance arrangement for your highly prized possessions.
Move-out date:

 

The relocation date you choose is also capable of influencing your relocation budget. Your moving costs may be reduced if you make a reservation for your move early. Proper timing for your reservation can influence your budget significantly and positively. You can be charged up to 20% higher than the usual rates if you decide to relocate when most people normally do, this period includes May to September, weekends, first and last days of each month, and holidays. You will be able to keep your moving budget from going beyond the limit when you decide not to relocate in such period as mentioned above.
When you hire a mover, you can rest assured of a smooth and hassle-free transition. Consider the size of your move, the distance, and other factors, so you can decide whether or not to hire a professional relocation company. Although your moving budget and time constraints are two important factors, as this is your first time of moving, you have to consider your health as well.  
How to Move Cheaply?
The aspect of trying hard to locate moving options that perfectly suit your budget is understandable. Sometimes you may feel hopeless and tired. You will find some professional tips, strategies, and coupons to save you cash and stay away from troubles as you go.
Below are the tips to move cheaply: 
1. Control your Moving Expenses
Creating a moving budget is the first step in saving money when planning a relocation, as there are lots of benefits in knowing how to move cheaply. You will be able to share money appropriately among tasks you have in front of you when you have a personal moving budget, and it will also notify you when a particular task requires more funds. You will have total control over your expenses this way, and also be able to take care of some little problems while making sure the money budgeted for the move is enough.
2. Choose the Best Moving Date
If you are allowed to choose a moving date, then use it to your advantage as a tool for cheap relocation techniques. Early reservation for your relocation could earn you a discount from your mover. You are also likely to get a 20 to 30% off the standard moving company rate if you choose a move-out date during the period where moving is not in much demand such as September to May. To also save costs, you should avoid relocating on weekends, national holidays, and the first and last day of each month. 
3. Reduce Time to save Cost
It is a general belief that time is money. Another way to end up with some cash after the relocation is to make sure your move is organized promptly so that after the exercise, you still end up saving a lot of time. You will have more than enough time to do other things when you save more time on your schedule; you can even rest. You can create a moving calendar so that you can know which task to do and when to do it each day. Make sure you always refer to your moving checklist, so you can be sure you are right on track, as you save money by being time cautious.
4. Locate the Cheapest Rates
The cheapest method of relocating long distances is to locate and hire the services of an affordable interstate mover, even though there are other ways to relocate cheaply. You already understand getting this done is not a simple job, but with proper research, you can get it done. Start by investigating long-distance mover with a good reputation, request price estimates from at least 5 of them, carefully compare the relocation quotes one to another, and then choose the company that offers quality services with reasonable rates.
5. Relocate Fewer Items across the Country
The best advice that will surely save you more money is to move only belongings that are still useful for you and get rid of those that are not essential to you either by disposing or donating them. This is so simple and direct because the total weight of your belongings greatly influences your moving cost. So you know it is not wise to pay for moving items that you have not used in the past or recent years, as they are likely not going to be useful where you are going as well. Arrange your important items, get rid of the unwanted items, and see your pocket filled with extra cash.
6. Organize a Garage Sale for Unwanted Items
This is one nice step to save money even right under your old home before you move out. All you should be focused on is turning your non-essential items into cash to be used to finance your relocation to successful completion. Organize a garage sale for unwanted items after you must have selected your important items. You can as well sell those unwanted items on websites like Amazon, eBay, or Craigslist. Regardless of how you choose to sell, you can fuel your moving expenses with the money you earned from the sale.
7. Get Free Moving Boxes
The moving boxes constitute the major packing expenses when you are relocating even though you might not believe it. Fortunately, finding free moving boxes have been studied to work very well out of all other tips and tricks to relocate cheaply. You are not mandated to pay for all the cardboard boxes you use on your move. You can either purchase it from friends or neighbors who have relocated recently or you go to the nearby stores to ask for the boxes, as they are most certainly going to recycle the boxes after selling the contents. You will save a lot of money by following this procedure.
8. Avoid paying for most Packing Materials
There are some things in your home that you can use as alternative packing supplies to the materials your mover will bring. Although they won't be as quality as what your movers will bring; however, you won't be paying a penny for them. Socks, containers, bed sheets, buckets, drawers, towels, blankets, suitcases, baskets, trash cans, bags to be used as moving containers and other items can be used in place of packing materials. You can as well make use of newspapers to pad some items; you just have to do it without placing it on stuff with a delicate surface.
9. Pack all your Items by Yourself
Packing will provide you with the difference in price if properly done, regardless of your quest to get the cheapest move. You and your close friends can pack your home together if you do not have special items such as a piano that requires the service of an expert. If you can do the packing on your own successfully, then you will end up saving a lot of money on your local or long-distance relocation.
10. Prepare a Self-move
The major thing to do is to consider the number of cheap moving options you have and choose the one that will allow you to save more money when you are relocating on a tight budget. One can easily conclude that relocating from one house to another regardless of the distance is pretty expensive, as the average cost for an interstate move is about $4,300 while that of local relocation is around $2,300.
Provided there are friends and family members willing to help you with the process, secure a moving truck of an appropriate size, then make sure you are only moving important and not so many household belongings, then the cheapest way to relocate within the state is to go for a do-it-yourself relocation.
11. Determine your Job Moving Options
A certain amount may be made available for you by the company you work for to take care of your relocation expenses if you are relocating long distances for employment. The company may even choose to take care of all your moving costs; this is what majorly happens in job relocation. Regardless of the options, you should ask your employer if they will be willing to pay all or part of the relocation cost.
12. Confirm your Eligibility for a Tax Deduction
It is most likely that you will be eligible for a particular tax deduction on your transportation, storage, and packing expenses if you are relocating to another part of the country for a full-time job and the distance of your new office to your new home is not up to 50 miles. That is money for you, go ahead and claim it, it is another opportunity to relocate cheaply to another state. Keep all of your receipts and documents about the interstate relocation secure, and contact a professional tax agent to check if you are eligible for a tax deduction when you arrive. 
Frequently Asked Questions
Are movers always your best option?
Most of the time, you want to hire movers that you can rely on. They have a lot of experience, they have tools and technology that make moving easier, and they will free up your time so you can take care of other things. You also don't need to worry about the potential of injuring yourself during the moving process.
What if I only need movers to move my furniture and nothing more?
Movers will offer furniture-only options that may run cheaper than if you have a lot of boxes. If you have antiques and such, they may also offer white glove services; these services are designed so that the movers will treat your items with the utmost in care while they're moving them.
Can I hire movers just to just load the truck?
Absolutely! If you need movers to load up a truck that you're going to drive to a destination, you can typically find them. Moving companies will typically have an hourly rate for this sort of thing, and you can schedule it with them so that everything is ready to go. Many moving companies see this as a good way to get work, so they include it in their services.
How much does hiring movers in town cost?
Since local movers charge an hourly rate and based on the average cost of moving locally, you will be paying between $90 and $120 to hire two men and a truck. Moving labor only without renting a moving truck for the in-town move will cost you an hourly rate between $60 and $80. The rate and the total cost of moving local may vary based on your location.
An hourly rate will apply to your charges based on the number of time movers spent working on your relocation. This hourly rate is applicable whether the movers are handling your packing, loading, or driving from one point to another. Yes, calculating the cost of your local move also depends on the size of your home. Taking into consideration an average hourly rate of about $25 per mover.  
What's included in the cost of hiring movers?
We understand the shock you get when you see these moving prices, as this is your first time of hiring a moving company. But note that there is a lot of content that goes into the overall cost. Let us explain those inclusions, so you understand what you are spending your money on. 
Hourly Rate– This is an amount you will have to pay on each mover by the hour. Your moving company will determine if additional hourly time will be prorated beyond your booking. 15-minute increments are prorated by movers. These prices are subject to vary based on the timing of your move. For example, the hourly rate on a Tuesday afternoon might be cheaper than on a Saturday morning.  
Truck fee– This is very simple to explain. It is the cost that allows the inclusion of moving trucks to your move. This will turn your move to full-service from labor-only. Booking your moving truck through your moving company is usually easier and cheaper than to rent it yourself.  
Cost per mover– Good news, this is a straightforward cost. This is the amount you pay for each mover working for you. The services you require may determine the cost per person. Their experience level is also a great cost determinant.
Base fee- This is only charged once on your move. This cost is just to show concession to schedule your moving truck or any other relocation resources you booked. It is in no way similar to an hourly rate.
What could make the cost of hiring movers increase?
Stairs or long walking distances– The entire move will be elongated when the distance of the moving truck to your home is far. We advise you get your packed boxes closer to the moving truck as possible if you live in a multilevel home. That could be getting them into your garage, kitchen, or living room. This will reduce transportation time. You should also make sure you get a closer parking spot to your home's entrance for the moving truck.  
Being unprepared – If your moving cost can be reduced by being fully packed, then it can also be increased by not doing the same. You will end up paying more when you procrastinate during a move. You can either pack and be ready or plan to pay for your movers to wait until you are fully set. Try and read our guide on moving preparation to get tips on how to get the best ready for your big move.
Relocating during peak season – As discussed in many of our blogs, people always think of moving at the same time, whether during the weekend or at the beginning or end of the month. Your moving cost will be expensive if you plan to move during these peak times.  
What amount of money do you tip your movers?
Tipping for a nice job is always a good thing. Prepare additional cash with you on your moving day. However, you can make an online payment at the completion of your move with the mover, saving you time to run to the ATM before you can tip. There is no direct rule to tipping; you can do it just like you do at a restaurant; however, we like the tipping guide advised by Consumer Report. They suggest tipping 5 to 10% of the overall moving cost or $10 - $20 per mover. 
Conclusion
There are a lot of things that you need to consider when it comes to determining what it is that you wish to do in terms of your move. Be sure that you look into the many options that you have available and seek out what makes the most sense in regards to how you want to do things. At iMoving.com, we can help you to get quotes and ensure that you have all of the information that you need before you go ahead and make a decision.
Determine what is best for your purposes and seek out a solution that makes sense for your budget and what you need to do as well. Our mission at iMoving.com is to do as much as possible in order to make your moving process as stress-free as it can be, so check out the site and see how we can help you hire the best options for your move.