What are the Best Cross Country Moving Companies?
Getting ready for a long-distance move can be stressful, and finding a company that can do a cross country move is even more difficult. How do you ensure that you do things the right way? Are there options that you're able to consider in order to make moving day a little less anxiety inducing? And how can you pay for all of it?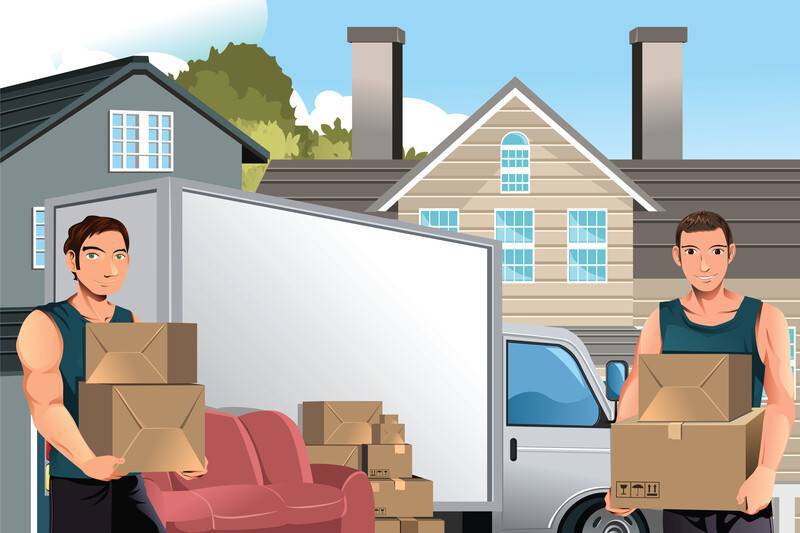 Getting ready for a long-distance move can be stressful, and finding a company that can do a cross-country move is even more difficult. How do you ensure that you do things the right way? Are there options that you're able to consider in order to make moving day a little less anxiety-inducing? And how can you pay for all of it?
As you start to consider your options for cross country moving companies, you may also be trying to work out which ones are going to be the best. In this article, let's explore the options you have and which professional moving company may be best for you as you get ready for your move.
Should I Go With a National or a Local Moving Company?
Most of the long distance moving companies that you're going to come across are going to be national chains, which will have multiple options available in regards to where you start and where you are going. Many of these national companies have a solid infrastructure in place, which allows them to take care of problems and ensure that you've got what you need for your move.
Not only that, but national moving companies also have long-distance moving on their mind, and their professionals move thousands of items every single year. So, these are well-trained professionals that really know what they're doing and have all of the necessary tools in place so that they are able to take care of your move with the utmost care and expertise.
While local moving companies may have some of this in place, they may also have additional challenges that they're facing to get a long-distance move done. These companies may have a smaller staff, which means that they won't have as much flexibility in relation to how they want to do things or how long their movers can be away. This could end up in higher costs for you.
But, that isn't always the case. It's important to do research and look around to see exactly what it is that you'll need to do if you work with a local moving company. They can give you the necessary details about what you need to know and let you know if your particular long-distance move is going to be a problem.
What Traits Should I Look for in a Long Distance Moving Company?
As you explore what moving companies offer, you may be curious as to what traits are as important as others. What should you be looking for from these moving companies, and what is going to make them worth the money? Here are some of the things that you will be able to find from the best cross-country moving companies out there.
1. Top customer service
Customer service is a must! You want to be sure that they are able to give you the best answers for your questions and that you're actually going to be able to connect with them about the details of your move. They should be very good at communicating with you and you want to feel comfortable with whichever employees that you interact with. Top customer service can give you a lot when you're trying to get a move worked out.
2. Accuracy in their estimates
You don't want to be side-swiped by moving costs! Relocating to a new state is already difficult enough, and you're going to have a lot of costs to deal with. So, you want to know that they have accuracy in the estimates that they've put together.
See if they can give you a binding estimate – which is an agreement that the estimate is going to be within a certain dollar amount of your actual costs – and you can have a more solid idea of what you're going to need to budget for in the meantime.
3. A good reputation
What are people saying about them on the web is going to give you a lot of insight as to how well they are able to take care of your job. Long-distance moves are not easy to execute, and you don't want to feel like you're stuck with the first company that you find. So, if you're willing to put the time into it and look at the background of these companies, you'll find that you're much better off and that you can find someone that has a solid reputation.
4. Multiple services to choose from
What services do these companies offer? If you're in need of packing services, then you want to be able to get them to take care of packing and unpacking. Do you want to use a pod or something similar for your move? Then you want to see if they have that as well.
In short, the more services that you have to choose from, the better off that you'll be and the easier it will be for you to go and make the right choice about what it is that you want to go ahead and pay for.  Sometimes, companies will work with you, asking what you need and working it out for you.
5. Fair pricing
You don't ever want to spend an arm and a leg in order to get the long-distance moving services that you need. But, at the same time, you get what you pay for. If you look for the cheapest company and nothing else, you will find that you don't get the high quality services that you are going to want and deserve to have. Fair pricing is where you strike that balance between good prices and great service.
6. Licenses, bonds, and other state requirements
Does the moving company have the appropriate certifications, licensing, bonds, insurance, and whatever else that your home state requires from a moving company? Some states require more than others, and many moving companies will do more than the minimum in order to make sure that they have all of their bases covered. You may also have the option to go ahead and pay for extra insurance, in case you have some fragile items or antiques that you'd like a little more protection for.
7. Experience
Above all else, the experience is an essential part of what you're looking at from the best cross-country moving companies. There are a lot of balls that they'll need to keep in the air during the process, so you want to be sure that you are working with a company that is going to be able to do that for you reliably and in a manner that makes sense for your purposes.
Much of the time, you're going to be able to find out a lot of this information from a bit of research on the web. Many moving companies will put as much information as they can on their site. So, all you'll need to do is have a list of what your move requires. Then, you can use that list and make sure that the company or companies that you're considering will be able to execute it properly.
How Much Should I Expect to Spend on a Long-Distance Move?
Knowing how much your move will cost is a big part of making sure that you're going to be able to budget for it effectively. There are so many different things that you need to worry about during your move, and the moving industry has lots of requirements that they put on their moving companies as they calculate costs. Even with those requirements, you're going to find that there are a lot of different prices to choose from and estimates are going to vary based on a variety of factors.
For both interstate moving and across-state moving, it's likely that they are going to use the following factors in determining how much your move is going to cost.  Some companies may use some other factors, but they are required to be transparent with how they calculate both their estimate and the final cost of your move from the beginning.
How far your new home is going to be from your original destination (not from their business).
How much time they calculate the move is going to take.
How much stuff you're bringing (both in terms of the number of bedrooms and in overall weight).
Any overnight accommodations that need to be taken care of for their moving staff.
Any storage costs that may be affiliated with the moving process.
Additional services, which may include (but are not limited to) packing and unpacking, white-glove (fragile item) moving services, and other various services that you may need so that you can complete your move in an effective manner.
On average, a long-distance move for an apartment is going to be around $1000. The larger your home is, the more it's going to cost, but it's not always going to be at the rate of "$1000 a room." Instead, a 3 bedroom home is anywhere from $3000 to $7000 to move; a 4 bedroom home is $5000 to $9000, and so on. It all depends on the factors we discussed above.
Info About International Moves
If you're moving outside of the United States, then you are going to have a number of other concerns that you need to make sense of. Many times, international moving is going to cost a lot more than any other type of move. And, it takes a lot more preparation. Here are some things that you'll need to know before setting out on an international move.
Find a moving company that actually specializes in international moves
There are a number of great moving companies out there that are going to do everything in their power to get your international move sorted out with ease. These companies know exactly what you need to do and may even have the appropriate paperwork so that you can do it correctly. A good international moving company will have many of the same traits we discussed in the previous sections of this article.
Sort out customs situations so that you don't end up paying import taxes on your stuff
Customs can be really picky. Don't keep anything in its original container unless you absolutely need to, and be sure that you have everything marked on your list. If you have any concerns, get in touch with the country that you're moving to and they can answer any questions that you have about the process at hand.
Take a picture of everything that is being shipped in cargo
Pictures can go a long way! You can use them if you have to file any sort of claim and you can have a "visual moving checklist" to go back to when it gets back into your possession. On top of that, you can also use these pictures in your customs paperwork, and it may be able to help the process go more quickly (based on what country that you're moving to).
Remember, dates and times are never guaranteed
Things happen, and since your items are likely being sent via some sort of ship, then you need to remember that it's not necessarily going to get there "on time." Be sure that you have some essentials with you (or you've put money aside to buy essentials upon your arrival). This will make things less worrisome and ensure that you've got everything in order come moving day.
International moves are not the easiest process, and you need to be sure that you have everything in order. As mentioned above, finding the best international moving company for your needs is going to be paramount before you do anything else. You need to be sure that you know what you're looking at and how much you need in order to make sure that everything goes well. It's not going to be a simple process to work out, but if you're moving internationally, it's worth the effort.
Overall, there's a lot to consider national and international long-distance moves, and you want to be certain that you have all of your details in order from the beginning of the process. It will take a while to get all of the information in order, but once you do, you'll be able to focus on other aspects of your move and get the job done as soon as possible. Good luck on your long-distance move!
Frequently Asked Questions
Should I do a cross-country move on my own instead of hiring out?
While some people think that they'll save a lot of money if they do everything on their own, that's not necessarily true. You'll need to rent moving trucks, get everything loaded and unloaded, and get everything packed on your own. You could risk injury or make it cost more because of the time you'll need to invest in it.
Should I just get rid of everything and start over if I'm moving across the country?
One of the most stress free ways to deal with a move is to just bring a couple of suitcases, hop on a train, and go from there. It is low-preparation and you won't have to pay as much. This could work if you're single or it's just you and your spouse. But, you will have to buy everything new in your new home. If you have kids, you're often better off bringing everything with you.
What happens if I go through a broker for my move?
Companies and van lines offer all sorts of options for moves. They usually watch over the majority of the moving process, making it much easier for you to get everything done. They can also help you to get quotes and make sure that you're getting treated well. All in all, brokers and facilitators can be really useful to connect as you're planning out your move.
How soon should I schedule my movers?
If you need cross-country movers, you want to be sure that you schedule them as soon as you know where and when you'll be moving. These movers need a lot of advance in order to get their schedule in order and it causes you a lot less stress to get everything done. More often than not, you're better off getting them a month or more ahead of time, if you're able to do so.
What if I have a last-minute long-distance move?
If your move is going to be in 3 weeks or less from now, then it's paramount to start getting estimates right now. You want to be sure that you do everything that you can in order to get the ball rolling and do so quickly.
Some companies will ensure that they have flexibility in their schedule in case something like that happens to a potential customer. Others may have a team that only works part-time and does emergency moves. You just need to do your research and see who is available. You may have to pay some additional costs in that instance, but it's worth it if you want to get help for your move.