Why Getting Free Moving Quotes Is A Good Idea?
The best part about receiving free online moving estimates is the ability to compare prices from moving companies in your area. There are many other good reasons to get free moving quotes for your move. Find out top reasons why getting several moving quotes is a good idea.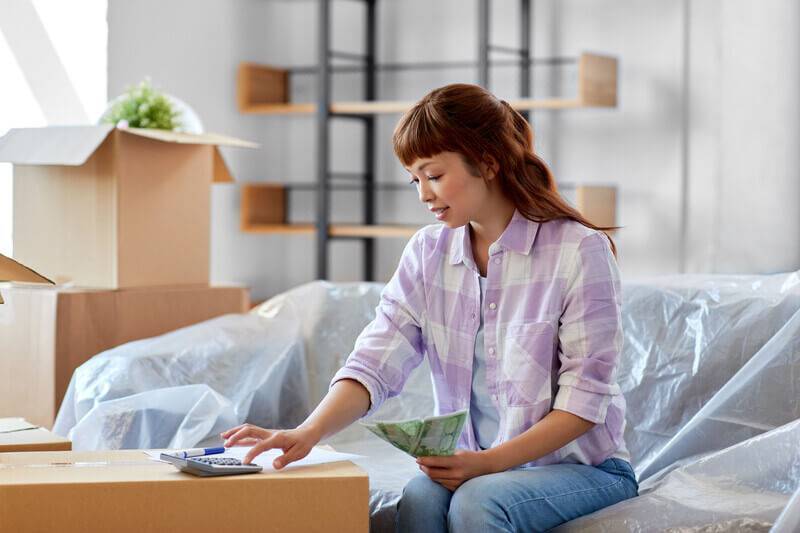 To prevent being given a costly bill, ask for a moving quote before you sign to hire a professional mover to be sure of the amount you are expected to pay on your moving day.
Hiring a trustworthy, reputable, reliable, and professional moving company is very vital to the success and safe handling and transport of your shipments to the new address. That is why getting several free moving quotes is a brilliant idea before you choose a mover to hire.
Let's discuss the advantages of obtaining free moving quotes for your move.
5 Benefits Receiving Several Free Moving Quotes for your Move
The method that is the fastest and most convenient to secure a good deal is to obtain many moving quotes before you choose a moving company to hire. There are lots of great reasons to obtain free moving quotes for your next moving adventure:
1. You will discover your Average Moving Cost
Obtaining many moving quotes will assist you to locate the fairest price in the moving industry and better understand your moving costs – most moving price quotes you get will be the same, so you will discover the median price for your type of move (moving costs is based on the move's size, the moving distance, and the extra services needed).
Tip: If you receive moving estimates that are significantly cheaper than the median, you need to further investigate to discover why. A higher price may indicate improved quality (well-trained and highly experienced movers, highly improved moving equipment, and so on), added extra services, and some other features.
A cheaper price may mean that the company is new and is trying to gain more business, a non-reputable mover that is trying to lure unsuspecting clients, and so on. Understanding the median cost of your move is an easy way to contact reliable moving companies in your area and find out their offerings.
2. You will contact many Moving Companies that Match your Needs
Unless you've gotten trusted recommendations from a reliable person, you will need to find a reliable moving company yourself – a licensed and insured moving company that services your moving route, satisfy your unique moving needs and requirements and works well with your budget.
The most convenient way to locate such companies is to go online and fill a moving quote form – you will have to supply some basic information as regards your move (size of move, origin and destination places, preferred moving date); that information will be made available to many famous moving companies near you that service your destination city. The movers who are ready to render service at your chosen date and wish to handle the job will get in touch with you and provide free, non-obligatory relocation quotes.
Obtaining free moving quotes online is a very simple task that helps you contact reliable moving companies in your area and find out what they can offer you.
3. Quote, the Comparison is Possible
Immediately you have several moving quotes in your hand, you can compare the offers using price, included services, and applicable special requirements. Check the service fees, tariff costs, and extra charges offered discounts and so on of the companies.
When you screen down your preferred options to 3 or 4 movers that seem to offer you great deals for your exact moving situations, make sure you dig out more information as regards these companies – browse their websites, confirm their USDOT numbers, determine how long they've been established and what years of experience they have, read reviews online shared by old customers, check the mover's BBB ratings, etc.
Finally, getting online quotes while starting your moving preparation will enable you to shop around before picking a moving company and agreeing to a contract.
4. You will easily avoid Moving Scams
As mentioned above, receiving many moving quotes will reveal the possible cost of your move to prepare for and will also assist you to make a comparison of the moving companies. This will help you keep your distance from moving scams too. When you know the median price you will spend for your move, you will be able to identify low-ball estimates with ease – a too good to be the true price is a warning signal of relocation fraud.
Dishonest movers try to draw customers with significantly low moving quotes and then add more charges for hidden accessorial services so that the overall cost increases a lot and the customers need to pay beyond the originally estimated price. Some scammers may even elope with your goods and hold them hostage until you pay a higher price to retrieve them.
Also, receiving quotes from different moving providers will make clear to you the pattern of behavior of reputable moving companies, so you will be able to identify unusual activities –huge deposits request, upfront payment, not giving on-site estimates, the use of generic terms, and so on. Such red flags of possible relocation scams should alert you to maintain distance from the companies in question.
5. You will be able to plan a Real Moving Budget
To be able to plan your budgets and cover all moving costs, you will need a moving budget. And to be able to plan a moving budget, you must know your moving cost – meaning that you must obtain a moving quote. Making a comparison of prices from different moving companies will reveal the cost of your move to you so you can plan your moving budget based on the price, just ensure that your budget is not planned only on the mover's fees, but also for packing materials, extra insurance, emergency costs, traveling spending, and post-moving expenses.
What Features Affect My Moving Quote?
Distance: Are you searching for long-distance moving companies? then you will pay higher costs since completing a long-distance move takes more time and longer distance means more fuel costs.
Services needed: The amount you pay is based on what you ask movers to do. If you plan to use their truck or that they should pack your items up, you will spend more. If you are hiring professionals for just a few hours to perform the heavy lifting, the cost could be cheaper.
Time: This is so important for local moving companies because they will charge you depending on the time it takes their crew to execute your move.
Size of your goods: Moving companies will ask for the quantity of furniture, moving boxes, and other belongings you will want them to transport for you. Having more items means more cost – especially if you hire a long-distance company.
Extras: Extra costs could rise from moving supplies, additional movers for heavy items, or extra valuation coverage to cover your goods.
Conclusion
Getting a professional moving estimate can help reduce moving costs by about 35%. Have a good moving experience with your chosen movers. Make sure you read your entire documents well, and your moving estimate inclusive. You must read all documents to avoid a relocation scam or unplanned expense. If anything on your moving estimate seems confusing, ask the movers to give clear details in writing. If you find charges not reasonable to you, obtain a moving quote from a new mover. Put your signature only on the moving estimate and hire only the local moving company that you feel comfortable with its reliability.