Complete Moving Timeline For A Well Scheduled Move
Moving is one task that requires proper planning and preparation. Hence, you have to have a concrete plan on ground, you plan months, weeks, and days in advance. If you don't plan, you might have the entire task overwhelm you as rushing things just days to your move can make life a lot difficult.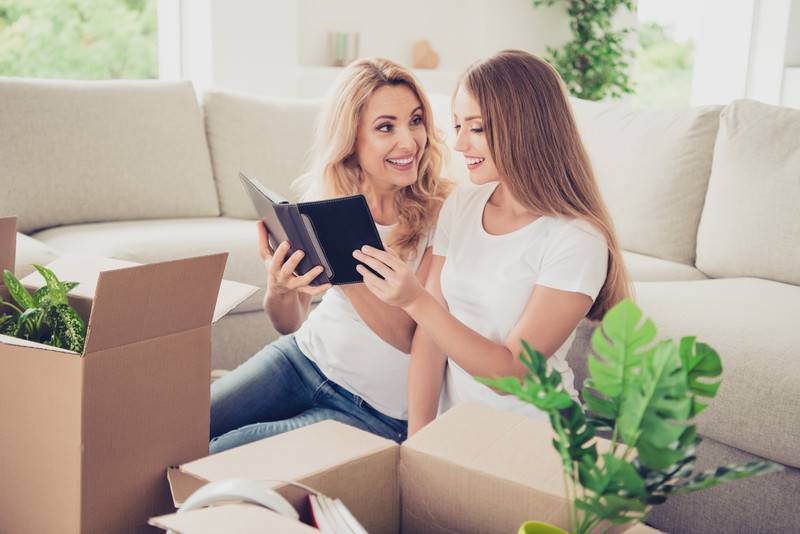 Moving is one task that requires proper planning and preparation. Hence, you have to have a concrete plan on the ground, you plan months, weeks, and days in advance. If you don't plan, you might have the entire task overwhelm you as rushing things just days to your move can make life a lot difficult.
Starting early is one fundamental secret to a successful move. Do one thing at a time as the move day draws closer so that you can be more than ready on the day you will move. Have a clear timeline, draft a moving checklist, or moving checklist timeline.
We will be taking a look at how you can plan ahead for your move by having a moving checklist timeline, and what are the advantages of planning ahead for your move. We will look at the line of action or activities you have to put in place starting from eight (8) before your moving date.
8 Weeks before moving
The first thing to do is to start getting rid of items that you no longer need. These things should not move with you into your new home as they will add to your luggage and you pay more to move them. Hence, it is important that you get rid of things that you don't need again or that won't be of value to you in your new home. Clear your attic, basement, and storage.
Book an appointment with your moving company. If you don't have a moving company yet, you can search, read reviews or ask friends who recently moved for recommendations. You can also compare quotes from more than one moving company to see which one best fits into your budget. Once you decide on the moving company you wish to engage, book an appointment ahead of time so that they have you in their plans.
Booking early can help to reduce the cost of moving from your mover. You have the luxury of choosing the best day with the best price. The best time to move to cut costs if you are working on a lean budget is in the middle of the month and in the middle of the week. Moving cost is more expensive over the weekends and in the beginning and end of the month.
7 Weeks before moving
Get in touch with an accountant or the IRS to find out what moving expenses might be tax-deductible.
Notify your children's school about your intentions of transferring your children to a new school.
Create a moving budget that is realistic based on your income.
Schedule in-home estimates with your selected local moving company. Having your moving company come in for an in-house estimate will enable them to give you an ideal quote. You can request an in-house estimate from more than one moving company, compare the quotes and select the best mover based on your budget.
Ensure that your moving company is insured and licensed by verifying their Department of Transportation number.
6 Weeks before moving
Start to declutter your home. Start from sorting out items that you no longer need, place them in a separate location.
Research tips for packing to make moving day easier.
Make an inventory of your belongings, evaluate each item, and divide them into four categories such as donate, sell, give away to family and friends, and keep.
Label your boxes according to their contents. Use colored stickers and tapes for the labeling. This will make it easy for you to unpack when you get to your new home.
Take a snapshot of all electronica before you unplug them. This will enable you to easily reconnect the cables when you get to your new home.
Put all your hardware in a well-labeled bag so that you can easily reassemble your furniture in your new home.
Find out if there are any moving day requirements in your new home.
Start saying your goodbyes to friends, neighbors, business associates, and colleagues among others.
Contact your doctors, lawyers, dentists, and other professionals to get copies of your personal records.
Pack a little every passing day so that you have less to pack as the moving day draws near.
5 Weeks before moving
You can organize a garage sale to sell items that you will not need in your new home when it is like five (5) weeks to your move date.
Dash out items that you wish to dash to your friends and families.
You can contact charities to donate the items you want to donate. Or you call them to know if they can come over to pick the items up.
If you want to do the packing yourself, you can start packing items that you will not need from this time till the day you will move. Hence, you will get enough boxes for packing. You can find free boxes from friends and families or from grocery stores, or on craigslist, you can also buy them if you have got enough cash on you.
4 Weeks before moving
Now is the time to get in touch with your service providers such as cable, and internet providers and utility companies from electricity to gas, and water among others. Inform them of your plan to move so that they can disconnect your services from your old home and to connect to your new address.
Start to pack other items that you will not need in the coming weeks, days, and months.
This period is a good time to purchase moving insurance to cover all the items that you will be moving to your new home.
Do well to confirm parking options that may be available for your moving truck. As you may need a permit for the truck on a moving day.
3 weeks before moving
If you are traveling across the state, ensure to make all necessary arrangements like making hotel reservations and travel arrangements for your trip.
Get all important documents in a particularly safe place where you can easily find them so that you don't lose them. You can segregate the documents by putting all financial and legal documents in one place and also put birth certificates and passports in another place.
Pick up your clothes from the dry cleaner, return all library books in your possession.
2 Weeks before Moving
Get in touch with your banks to notify them of your plan to relocate and update your new home address on their records.
Service your car to ensure that it is ready and safe to make the trip with you.
Dispose of or recycle flammables, corrosives, and all poisonous items. Ensure to properly dispose of all toxic items.
Returned all items you borrowed from family and friends.
Change your address for your car registration and car registration.
Update your address for magazine and newspaper subscriptions.
Transfer or cancel your membership at the yoga studio, gym, and CrossFit facility.
Transfer your renters or homeowners insurance to your new home.
Update your driver's license.
Change your address for social security benefits within 10 days of moving. Do not forget to notify Social Security Administration, government offices, the IRS, and the Department of Veterans Affairs of the change in your address.
1 Week before the move
This is the final week and you can't afford to take anything for granted. Now is the time to ensure that you have everything covered, from items that are going with you to your new home and those that you will have to dispose of and give out.
Clean your old home and have everything figured out, it will enable you to have fewer things to do on your move day and who wouldn't want that? Now let's take a look at some of the things that you need to do in the final week to ensure you are good to go.
Follow up with your mover to confirm that the agreed time and date for your move still stand.
Pack your remaining items or belongings.
Pack all essential items that you will need right away on arrival at your new home in a suitcase.
Get rid of all the items that you don't want.
Defrost and stop the purchase of groceries. Finish up the foods that you have in your pantry and fridge.
Keep all important documents related to the move handy.
Cancel or redirect all scheduled deliveries. If you have ordered an item that is yet to arrive, make sure you make amends to have them shipped to your new address.
Ensure that all the services and utilities in your old home have been disconnected and connected to your new home.
Clean your new home
Empty gas and oil from grills, lawnmowers, snowblowers, and heaters.
Drain water hoses to your ice maker and washing machine.
Get enough cash to tip your movers as you might want to appreciate them for a job well done.
Moving Day
If you have employed the services of a professional mover, work with them so that they can have a good idea of how you want the job to be done. Help them identify where you have packaged fragile items so that they don't get damaged in the process of handling or moving them into the truck. Make sure you are there when your belongings are being loaded into the truck to verify and be sure that all your belongings are loaded. You should be there to coordinate things and answer questions.
Once they are done loading, and you are satisfied, then you can sign the bill of lading.
Final Check
The final thing to do before your movers get on the road is to do a double-check to ensure that nothing is left behind.
Post move checklist
Now that you have moved and in your new home, it is time to unpack, decorate and make your new space yours.
Do not forget to send thank you messages to everyone who helped in making sure you had a seamless relocation including your friends and family.
Explore your new neighborhood by visiting libraries, grocery stores, supermarkets, local shops and restaurants among other exciting places.
You can post unwanted furniture and leftover moving boxes on Craigslist, or you can give them out to a friend or family member who is planning to move.
Do well to leave a review of your experience with your moving company.
Sweep your chimney before you use it.
Check to see that your new home address is visible from the street.
Ensure that all security apparatus in your new home are working well to be safe.
Have a target to unpack all your belongings within two weeks.
Make copies of your keys for your domestic staff.
Relocating can be a challenging task and as a result of this, it should be a process and not what you want to rush over in a few days or hours. Hence, you have to plan ahead, have a moving checklist, and tick off tasks that you have executed from the list. If you need help, do not refrain from requesting help from friends and families who may have the time to help you with packing, loading, and getting things done.
A moving checklist will enable you to be organized, coordinated and you will not miss out on anything that you need to do when you have a moving checklist to guide you. Be focused, have a budget, and take some time off work to have things in order in your new home.
With the tips highlighted here, you are guaranteed to get the best moving experience you can ever imagine. Moving can really be an enjoyable experience especially if it is well-managed by competent hands. If you are moving, it is however recommended that you engage the services of professional movers to make it all bliss.