How to Find Cross Country Movers?
Moving for any reason can be an exciting process but also very stressful and time-consuming. Getting your items packed and ready to load onto a moving truck is just one of the things you'll have to take care of during the process – there's much more to organize and schedule before you'll be ready to get on the road.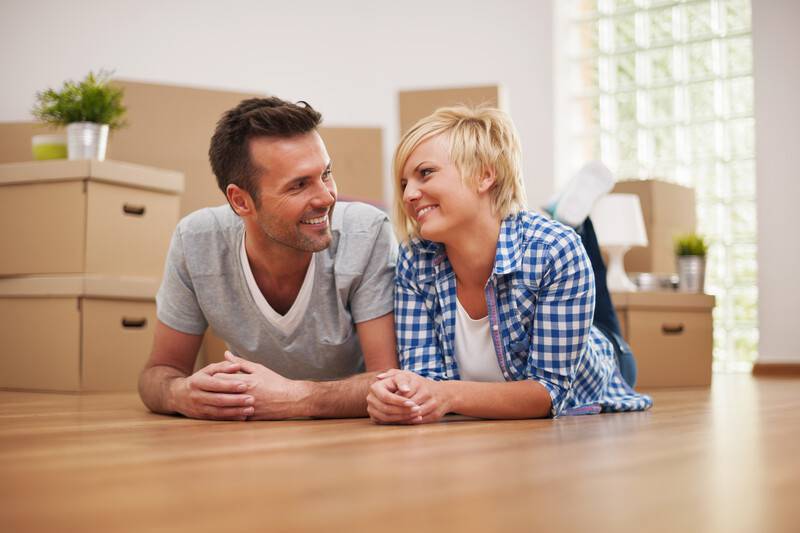 Moving for any reason can be an exciting process but also very stressful and time-consuming. Getting your items packed and ready to load onto a moving truck is just one of the things you'll have to take care of during the process – there's much more to organize and schedule before you'll be ready to get on the road.
Long-distance moving can be especially difficult, as your household will need to cross the state line and enter an entirely new area. Your moving experience is highly dependent on how organized you are and what moving option you choose, such as the moving company chose to complete the move. Let's look at why you should work with cross-country movers and discuss some tips that can help you find the right moving services for your household.
Why Hire Professional Movers?
Many people wonder if it's worth the extra costs to hire professional movers when they can move items on their own using a rental truck. Renting a truck is often the first solution homeowners consider when it comes to keeping the costs of their move reasonable, but this can have drawbacks – especially if you're planning on moving across the country.
If your household is going to be traveling beyond state lines, it may be beneficial to work with a full-service local moving company or even just a few expert men and a truck. So, why should you work with cross-country moving companies when relocating anywhere within the United States?
Less Stress
While it may seem easy to maneuver a moving truck or pack and load items, the process is a bit more difficult than many expect. Rental trucks are tougher to drive than personal vehicles, which could leave you with damage fees and other charges if anything happens to the rental truck.
Instead of risking damage to your belongings or the vehicle itself, professional movers can transport your household items with no problem. These professionals are trained and know exactly how to handle all of your belongings and maneuver expertly in moving trucks, keeping them intact and delivering them to the specified destination.
Guaranteed Delivery
When moving your items with a professional moving company, the best way to keep your costs low is by staying on track with the timeline of your move. This can be difficult, however, if there are delays out of your control that affect your move.
Early deliveries can be just as costly as of late deliveries, as you may be responsible for a storage fee if your items will need to be stored and kept safe by the company for any duration of time. For this reason, hiring movers that offer a guaranteed delivery date ensures you get the most out of your move and don't have to deal with extra fees or hassles.
Extra Protection
Moving can be a stressful process not only for your peace of mind but also for your belongings. When your items are delivered to their new home, they should ideally be in the same condition they were when they were packed into the moving van.
Professional movers have the expertise that is needed to ensure your items are kept safe during the journey to your home, so you don't have to worry about repairing or replacing items. You also receive added protection with the company's moving insurance as well as any supplementary insurance added onto your move.
Tips for Choosing Cross Country Movers
There are hundreds of moving companies out there, which means you have plenty of options to choose from. Not every moving company offers the same services, however, so it's important to consider your choice carefully and gather information about the movers you are considering. How can you figure out which cross country movers are best for your cross-country move? Let's look at some tips below.
Check the company's license
Every moving company that provides long-distance transportation of items should be registered and licensed by the U.S. Department of Transportation Federal Motor Carrier Safety Administration. This organization issues a U.S. DOT number that lets you know you are working with trusted movers.
The U.S. DOT number can be found on the FMCSA's website, a consumer affairs agency, or by speaking with a representative of the moving company. The customer service representative or team member you speak with should be able to provide you with the license number as well as any additional information about the company that you desire.
Review insurance options
Insurance is another important consideration when choosing a cross-country moving company, as there is always a chance of accidents occurring no matter which movers you pick. Licensed long-distance movers are mandated to provide homeowners with two options – full value protection and released value protection.
Full value protection: When you are covered with full value protection, the moving company is liable for paying the replacement value of any belongings that have been lost or damaged during transit. This coverage varies depending on the mover.
Released value protection: When individuals are covered with released value protection, there are no additional charges added to the move. However, individuals will not have as much protection as they would with full coverage – items are partially insured based on their weight and an amount specified by the moving company.
Get an in-home inspection
Inspections are the only way for your moving company to give you an accurate quote, so be prepared to get an in-home inspection. If you're not able to get an in-home inspection, some companies do video surveys to assess your belongings and provide an estimate.
During the inspection, the professional will inventory your belongings and send an estimate that includes the possible costs of completing your move. For cross-country moves, the cost will be based on the weight of items, so it's important that your movers know exactly what is being transported and what is being left behind.
Get referrals
The internet is a mecca of information about whatever subject you can imagine – this includes reviews about businesses in almost every part of the world. These reviews, however, can be biased or paid for, which means you're not getting accurate information. For this reason, getting referrals from friends or family members is recommended.
By asking co-workers and other individuals you trust, you get the story of their first-hand experience with the company and know exactly what to expect. If they've had a good experience, it's likely that you will also be satisfied with the services of your moving company and can avoid dealing with unprofessional or unsatisfactory movers.
Look for red flags
Not every moving company can be trusted, so it is essential to be discerning in the search for cross-country moving experts. While there are plenty of red flags to be wary of, let's look at two that can keep you from dealing with shady or unlicensed movers – large deposits and name switches.
Large deposits: Any reputable movers you work with should not ask for an exorbitant deposit before moving your items. Any deposits paid should be minimal, so beware of large deposits.
Name switches: Untrustworthy companies switch names to avoid being listed in the BBB's directory, which shows complaints filed against companies as well as other information for consumers.
Search the Better Business Bureau
The Better Business Bureau, or BBB, is an organization that is dedicated to ensuring that companies practice ethical behavior and setting the industry standard for trust in the marketplace. You can find information about the performance of businesses, including their track record and any complaints filed against the company.
They hold strict accreditation standards that all listed businesses must meet in order to be listed. By searching their directory, you can make sure that the moving company you choose provides legitimate and trustworthy goods and services.
Frequently Asked Questions
What's the average cost to move across the country?
Your moving budget should be planned meticulously, including extras to cover unexpected fees and other expenses. The costs of moving can vary considerably from household to household depending on the size of the move, special circumstances, what items will be moved, the distance between households, and more.
Studio apartments cost less to move while single-bedroom apartments and family homes are more expensive due to their size and the number of household items they typically contain. You will need to get at least three quotes to find a price that fits your budget and review services offered by movers.
What's the difference between a binding and non-binding estimate?
When working with movers, you will receive either a binding or non-binding estimate. An estimate that is non-binding is simply an approximation of your final costs. Because the price of long-distance moves is often determined by weight, you will only receive an accurate price once your items have been weighed and your moving services have been finalized.
A binding estimate is an estimate that is given based on what services you will require as well as other information provided to the moving company. If services are added or removed, the price will be adjusted, and you must sign off on any additional charges.
Get the correct moving estimates by using our moving cost calculator.
What are intrastate and interstate moves and how are they different?
Not every move is the same, yet homeowners often make the mistake of assuming that moving companies provide the same services and have similar prices. Knowing the difference between the types of moves can make it easier to handle all of the aspects involved in your move and choose the right movers.
Intrastate moves are moves that take place within the same state, which are also known as local moves. These movers are regulated by state laws – if the state has moving regulations in place – and do not cross state lines.
Interstate moves are moves that go beyond the boundaries of your state or country and are known as long-distance moves – whether you're moving less than an hour away or an entire continent away. Intrastate moves are governed by the U.S. Department of Transportation as well as federal laws.
Will my belongings be weighed at the time of my move?
Not every move will be based on the weight of the belongings being transported, so not every homeowner needs to worry about weigh-ins. When a shipment is weighed, a ticket with the official weight is generated and used to determine your final costs. If you have a binding estimate, weighing is not required.
If you believe that the weight of your items is inaccurate, you can request that your belongings be weighed again to determine the true weight of the shipment at no extra charge. If your items are reweighed, your charges will reflect the last weight on the official ticket.
Is tipping movers required? If so, how much do I tip?
Tips are often an afterthought when moving, as many other expenses can pile up and there are numerous details to tend to before and during your move. While there aren't any rules in regard to tipping, you should plan to show appreciation for a job well done in some way after your items have been delivered.
Monetary tips can be anywhere from $5 to $20 per team member – you can also opt not to tip certain members if you feel as though their professionalism or handling of items was not satisfactory. Homeowners also have the option to provide tips in the form of beverages or food, which can be given throughout the moving process or once the job has been completed.
When your moving day arrives, it's important to make sure that all of your belongings are packed and loaded onto a moving truck safely and carefully. Cross-country moves are nerve-wracking, as you will be separated from your items for several hours, days, or weeks, but you can trust that your items are in good hands when you choose a reputable moving service. When deciding on a moving company, look at several options and do ample research to determine what the best option is for your relocation.