Guide To Hire Movers for an Hour
How much can you get done in an hour? Now, how much moving can you get done in an hour? The answer is, probably not much by yourself, but when you hire movers for an hour, that extra set of hands can do a lot of good.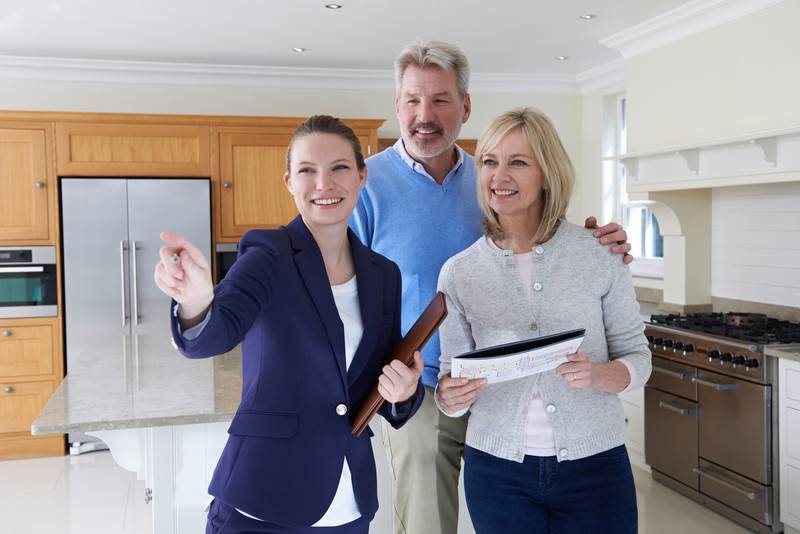 How much can you get done in an hour? Now, how much moving can you get done in an hour?
The answer is, probably not much by yourself, but when you hire movers for an hour, that extra set of hands can do a lot of good.
Moving is one of the few chores that should not be handled alone. The more help you can enlist, or in this case, hire, the better. Some people are intimidated by the idea of hiring professional movers, but you shouldn't be.
Whether you need movers for the entire move, or just an hour, you will be amazed by how much they can accomplish. If you're having trouble deciding how much help you need or for how long, it is helpful to use a moving cost calculator.
This takes into account where you're moving to and from (the distance of your move), how large of a place you are moving to (studio vs. 4 bedroom house), and the date you plan to move.
All of these factors determine the overall time and cost it will take to complete your move. Once you've got that nailed down, it's time to bring in the professionals.
How much do movers charge per hour?
Movers do charge per hour. However, keep in mind that what might take you six hours to complete, should only take the professionals three or so.
Typically at least two movers will be assigned to your job at a time. Just imagine one mover trying to lift up your sectional couch, and then it will make sense why you need at least two. Although, this doesn't mean that you're paying for both their hourly wage. When researching what local moving company to choose, be sure to read the fine print whether you are paying one flat rate hourly, or paying per hour, per mover.
Another factor to consider when it comes to hourly rate is whether you are paying with or without the moving truck. Without the moving truck means you are paying for labor alone which might be cheaper. Two movers with a truck might be $90 to $120 per hour, while two movers for labor only might be $60 to $80 per hour.
These rates will also vary depending on what city you live in. They can also be negotiated. The only thing that won't change is that whether the movers are driving, wrapping, or unloading, the same hourly rate applies.
And don't forget the hourly tip. It is important to tip your movers at least $5 per mover, per hour, which equals approximately 10 to 15%.
If this still sounds like a lot, here's the national average on how your professional movers break it down:
2 movers with 1 truck: $100 per hour
3 movers with 1 truck: $145 per hour
4 movers with 1 truck: $190 per hour
4 movers with 2 trucks: $200 per hour
Remember- $200 for one hour might seem like a lot, but with 4 movers, it might only take them one hour.
Can you hire movers to move one item?
There's moving and then there's moving. Whether you're transporting just one item or several, it's still just called moving.
Several people assume that movers are only hired when there are several items to be moved, but the truth is, movers are hired all the time to simply move one item. Not to mention, this will significantly cut down on your cost per hour. Just think: how else are you going to be able to move that family heirloom grand piano without a little help?
The important thing to remember is that movers are there for your leisure. Just need help loading? A mover can do that. Only need help packing? A mover can do that.  Only got one item to move? A mover can do that too.
Movers are available for your every need, even if you only have one. Just keep in mind that there are certain items that movers just can't move; whether singular, plural or otherwise.
These forbidden items include hazardous material, perishable foods, pets and plants, and irreplaceable items overall. It makes sense why movers are unable to move even these singular items.
Some can be a danger to the movers themselves, such as hazardous materials. While others, like prized possessions and other irreplaceable items, could be a detriment to you if anything happens to them. For these types of items, just handle it yourself.
No matter the quantity or size of what you need to be moved, just remember that movers are there to get whatever job you need, done.
How much should I pay someone to help move?
When it comes to moving, it's important to define what you mean by 'someone'. If you're paying your friend to help you move, the answer is pizza. If you're paying a professional, then there are several different ways that you may pay.
Family: You know your family better than anyone, so knowing what they expect to be paid is all based on you. Some family members might expect nothing, others a favor in return, or some, maybe just a family dinner.
Friends: Like family, your friends should be mostly easy to please. When it comes to paying friends, consider less money and more food. Friends are always down to help for pizza and beer, and maybe even just a little gas money.
Personal ad/services: If you have come across a personal ad, on Facebook, on Craigslist, or just in the newspaper, this might be a very cost-effective and reliable method for you. Just make sure you can perform some sort of background check to make sure they're trustworthy. Typically you can pay these personal ads around $20 to $25 an hour, which saves you quite a bit of cash.
Professional moving company: Of course your safest and most effective bet is always to hire a professional moving company. These companies will charge anywhere from $60 to $120 per hour, but you'll be more than satisfied with the way you and your staff are treated; with professionalism and care.
Now that you know some of the ways to pay to help you move, just make sure you're paying the right way. Any professional or ad service workers deserve to be tipped, so never take advantage of their help and professionalism.
Is it worth it to hire movers?
If you're still wondering whether or not it's worth your time and money to hire movers, the answer is yes, it is worth it.
Here are the cons to moving your stuff yourself: it's a lot of work, it can take a LOT longer than expected, and if you thought just 'renting a truck' was easy, the costs of renting a truck can quickly add up.
On the other hand, these are the top reasons why people hire professional movers.
Increase efficiency- If you're not a packing professional, moving is like navigating a maze, in the dark, with no idea where the final destination is. It's difficult to decide where to start? How to fit everything? And not to mention loading the truck is like playing the ultimate game of Tetris. Professional movers, however, are significantly more efficient because they're pros. Let them do the heavy lifting and tedious packing, while you can focus on other things.
Provide safety- Whereas if you move, you might be the only one responsible for your things, hiring professional movers might actually increase the safety and security of your belongings. You may purchase liability and other coverage, which is like having a backup plan for when things go wrong.
Ease the process- Moving yourself can take weeks, months, and then when it's finally moving day, you're still not ready. Hiring professional movers can seriously ease your mind and ease the process. They will think of everything from the inventory list to the fastest route from point A to point B.
Save time- Time is money, right? So why waste your time and therefore your money, by packing inefficiently yourself? With the help of professional local movers, you will feel like you're saving money by how much you're saving time. You can even get more things done at once since they'll be packing and you can do well- everything else.
And hey, the estimate is free- The best part about using professional movers is that the estimate is free. Get as many movers as you would like to come to see what you have inside your home, estimate how far you have to travel, and give you the best quote. You can compare quotes and even negotiate them, all before ever spending a dime.
Now that we've convinced you to hire professional movers, you might still be wondering where to start. That's where iMoving comes into play. At iMoving we facilitate your next move by taking care of every move.
What Number of Movers do you need?
You may need to consider these factors to ensure you hire the appropriate number of movers. Each move is different, and you should remember the factors that make your move unique before you hire the wrong number of movers.
If you truly need to move within a specific time, make sure you consider some or all these factors.
Below are the factors to consider to hire the perfect number of moving labor: 
Size of the move:
As far as most of the move is concerned, this is a major consideration. The number of items you need to move will determine the number of movers you need. Someone moving a studio apartment will not need as many movers or as much time as someone moving a 4-bedroom home. The size of the move must be greatly considered when looking to find out the number of movers needed. 
Services required:
You also will need to check if the movers will pack, load, unload, and unpack for you. When you opt for a full-service moving company, you will require more movers to assist with all your tasks. However, when you hire movers to only load and unload the vehicle, you will need a lesser number of movers to assist with the job. 
The special task to be done:
Even though the number of items you are moving will help figure out the number of movers you need, some goods need special care. When you have more difficult-to-pack items, you may require more movers to get the job done. For instance, for someone moving a 2-bedroom apartment may need just 2 movers to do a normal job.
However, a similar move that involves a large piano will possibly need three or four movers due to the weight of the piano. If you plan to relocate any of the items below, consider the need for an extra mover, like two for the task:  
Fine Art
Plants
Pianos
Fish Tanks
Heavy Furniture or Delicate Items
These items need special handling, and movers will possibly need to hire additional movers to make sure everybody is safe. You will need additional movers to make sure your goods are properly taken care of. 
Who will assist me? You might be fortunate to have friends and family ready to help you move and thus need to hire only a few movers. You may not need extra movers to pack, load, or unload your belonging if your people are with you to help. But you will be helping yourself by hiring one mover to drive the moving truck and coordinate the move.
There will be a good start and finish on the moving tasks when you hire one professional mover to supervise the packing, loading, unloading, and maybe unpacking. Their daily job is to load moving trucks, and they understand how to safely pack all your goods to make sure it gets moved to your new destination safely. 
Driving time:
Looking to hire driving services? The driving duration will be added to the rate your mover charges you. Although the clock won't be started until they show up, you will be required to pay for the time from your current home to your destination home.
You may hire the same moving crew to load and unload your items on the same day, but it is not always advisable. It is based on the distance between the two homes (old and new homes).
Note, movers are also human, and they get tired. If they load up all your items, drive between 4 to 6 hours, and still have to unload everything, they will possibly be stressed. 
Other things to consider
Before deciding on the number of movers you need, it is very necessary to consider other factors like:   
Stairs
Elevators
Narrow Hallways or Doorways
Longer Carrying Distances
The faster pace of working by your mover will be slowed down by any type of obstacle in-between your old home and your moving truck. The process can be optimized by hiring an additional mover if you have to move your items on many flights of stairs.
The table below will reveal the number of movers you will need for your move based on the task you need to be completed as well as the size of your move.  
| | | | |
| --- | --- | --- | --- |
| Home Size (Sq-ft) | Loading Only | Unloading Only | Full-Service Moving |
| 400 - 650 sq. ft. | 2 movers take 2 hours | 2 movers  take 2 hours | 2 movers take 4 hours |
| 700 - 1,000 sq. ft. | 2 movers take 3 hours | 2 movers take 3 hours | 2 movers  5 hours |
| 1,100 - 1,500 sq. ft. | 3 movers take 4 hours | 3 movers take 4 hours | 3 movers take 6 hours |
| 1,600 - 2,000 sq. ft. | 3 movers  5 hours | 3 movers take 5 hours | 3 movers take 8 hours |
| 2,000 - 3,000 sq. ft. | 4 movers take 6 hours | 4 movers  6 hours | 4 movers take 9 hours |
| More than 3,000 sq. ft. | 6 movers take 8 hours | 6 movers take 8 hours | 6 movers  more than 10 hours |
Frequently Asked Questions
How much is the typical cost to hire movers?
As mentioned earlier, the median moving service rates will be different based on the time of the year (cheaper in winter), but you can prepare an average of $80 to $90 per hour for two movers. Three movers will cost between $100 and $120 per hour. 
What to expect as I hire movers?
The movers will ask for the arrangement you have for your furniture in the rooms and will give you a hand in organizing your new home in a matching method. Professional movers can also unpack your moving boxes, assemble furniture, install appliances and electronics, and get rid of packing materials based on request. 
Do movers base their charge on volume or weight?
Most moving companies charge using weight or volume only when the relocation involves freight shipping, a case where the volume and weight would be factors that determine the cost of the move. 
How do I get moving weight? 
To get the weight of your household belongings, find the product of each room of furniture by 1,500 pounds. Remember to include goods that you stored in your basement, garage, and so on.
What is the weight of a three-bedroom house?
However, if you need an instant over-the-phone moving estimate, you can inform them that your 3-bedroom house weighs a total of about 5,000 pounds. To determine the furniture's volume, you should make use of a tape measure to get the measurements. 
Is paying for packing when moving the right thing?
A packing service could increase your moving budget by a few thousand. If you would have to take two weeks off from your place of work to get the house packing done, then paying for it may be worth it. The majority of packers can pack a household in a single day. 
How much in 2020 do you tip movers?
About $4 to $5 tip per hour is ok for your movers. So, if it only took four hours to complete your move and you were satisfied with the service, tipping $16 to $20 per mover is a reasonable amount to tip. 
What day is the least costly to move?
The least costly day of the week to move is simply during the weekday (starting from Monday through Thursday). This is because most moving companies don't have much work at hand and also offer nice rates during the week. 
What is the cost to get local movers?
You can prepare to pay a minimum of $1,000 to hire professional movers. As discussed earlier, the median cost to move a household locally is $1,250, while long-distance household move costs an average of $4,890.
Our unique system allows you to list every item so you don't forget a thing. Then, see costs per item, so you know exactly what you're paying for, even get personalized suggestions based on your inventory.
Finally, you can use our services to search licensed, secured, and recommended movers in your area, for the best rates.Moving can be stressful, but with iMoving it doesn't have to be. Let us do the hard work and show you just how easy your next move can be.