How To File a Moving Insurance Claim
One of the most beautiful things is always having to move from your former place to a new place. We know how much you have planned this moment and the way you look forward to settling down. But the most disappointing thing is when you discover that some of your items and belongings are not in the same condition that you met them.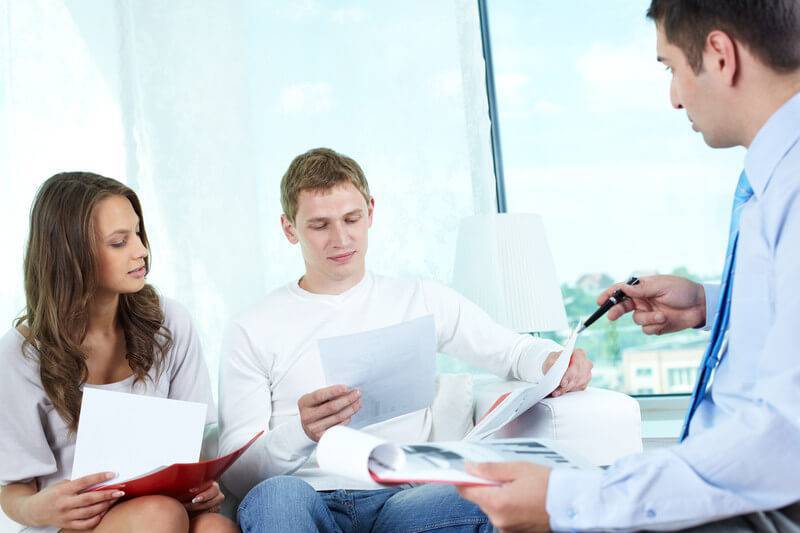 One of the most beautiful things is always having to move from your former place to a new place. We know how much you have planned this moment and the way you look forward to settling down. But the most disappointing thing is when you discover that some of your items and belongings are not in the same condition that you met them. This can be a very big discouragement. If you are not so pleased with this type of situation and need to do something,  then we recommend you filed an insurance claim to your local moving company.
What is a moving insurance claim?
In simple terms, this is the complaint you lay down when you have any of your property damaged after your move. This is a claim you tender to show that your belongings have been damaged or are not in the condition you left them. It is very essential that we all have insurance on our belongings when moving because we can never tell what will happen, or what might accidentally break.
So if you notice anything scratch on your TV, a defect in one of your formally standard belongings, or even a broken or cracked expensive item, then you might need to file an insurance claim. Continue reading this informative piece so that you can learn the detailed procedure on how to file a moving insurance claim.
Be prepared before the move
Planning to make your move a successful one does not start from only making a well-detailed list of all your beginnings. It also spills over into making sure you get your stuff insured. Prepare all your belongings as though you were expecting damage. We know you don't wish for any of your items to be broken or get missing but you should be able to take precautionary measures by planning to file a moving insurance claim even before it happens, just in case you might need to file an insurance claim later.
First thing's first, you must have a well-detailed and comprehensive list or inventory of all your items, and belongings. In this inventory, you should add the details of their current state, and the monetary value of all these items. If you still have the receipts and credit card statement showing the amount you purchased these items then you should add them, as solid proof.
Taking pictures and videos showing the state of your belongings prior to the time they were moved is another great way to give solid evidence. Despite the fact that your local moving company will have their own list, and inventory of all the items, it is still important you have yours. Just imagine having to file a moving insurance claim, you will have twice the evidence to back your claim. This will give you a higher chance of being attended to promptly.
More information should be kept. If you ever spoke with any of their customer representative, or worker, you need to also document this. You will be shocked at how handy all of those things might become for you. Thinking about the things spoken above, you will agree that it is starting to make sense. So if you find any of your belonging damaged, here is what you have to do, after you have gotten the entire document ready.
Accurately document the damage and monetary value of the item in question
This process is only kickstarted when you notice damage or harm done to your belongings. Once it is something you have noticed, be sure to take pictures of the new state of the item, and compare it to the former state. Having both the old and new pictures would provide very solid evidence to support your claim. Also make sure that you keep this item, do not misplace or throw it away. Most insurance companies ask for this concrete evidence before further work can be done.
The next thing you want to make sure you do is to get the monetary value of the item in question and place it saddens by side with your claim. To make the task a lot easier for you, you can simply take the credit card statement or the receipt and take it to those to who you are filing the claim to.
Pen down the details of your conversations
From the day you decided to hire the local moving company up until the time you decided to lay the claim,  you need to have a record of all the conversations you have with them. this will help you with accurate information on the timeline involved when you made the claim. You should also include all the hard copies of documents, bills, receipts, and every form of paperwork gotten from the moving company. This will help you in providing something you can give to the insurance company when you want to file a claim.
You shouldn't stop at having all the conversations you get from your moving company, but you should also make sure the new conversations and details you get are equally recorded. Pen down the name of everyone and anyone who speaks to you within that period. Always ask for the names,  and addresses of those who spoke to you. If they do not provide it, you should ask them and they will provide you with it
Look into your moving company's contract once again
The next thing for you to do is to make sure you go through the contract with your moving company over and over again and with scrutiny. There are many parts of the contract you have to pay attention to. Some of the sections you should dwell on are the inventory and bill of lading sections. 
The inventory sections show you how the total amount of items and belongings you have in your possession. You have to crosscheck this part because it contains the information about the items you have gathered by the moving company. You should crosscheck it with yours to see if it is consistent. If you have found it to be consistent then you can agree to what they have on their list. Be sure to go through this list so you don't get surprised that some of your items were already damaged before the move.
The bill of lading section of the list would contain information about your confirmation of certain information like the pickup and delivery date,  your signature, and the type of insurance coverage you chose. Do well to have this copy for yourself too. Filing a moving insurance claim would require a whole lot and you don't want to be stuck halfway without having the right amount of tools to fight with.
Be also aware of the type of insurance, you have chosen. There are essentially two types. We have value coverage and full coverage. The full coverage grants you a full sum of money stated for each item you have placed. It gives you the exact same amount, but the values coverage only makes your moving company accountable to pay you 60% of whatever the value of the item costs.
Inform your moving company about the claim you want to file
The next thing you want to make sure you do is that you want to inform your moving company about filing a moving insurance claim. There are two outcomes you can expect from telling your moving company. One is that you can expect that they might want to settle things amicably with you. If they choose to settle things with you, and you like the terms then you can go ahead. But if you don't quite agree with their settlement, then you can let the second option take place. 
The second option is that they can provide you with a detailed analysis of the types of moving insurance claims there are. They will give you the best information, and you can go ahead to choose the best you want. They can also hint you on some of the additional steps and costs you need to have taken when you are trying to file a claim. If your materials are not complete, they can guide you on what else you need to provide so that the filing process is easy.
Go right ahead and file the claim
After putting all the necessary things in place, you need to start your moving process as soon as you can. There is a law that you have to file your claim within nine months of noticing the damage. The best thing is to start early that is why it is advisable to have all of the things mentioned earlier even before you have any case of damage so the process is easier for you.
After the moving company must have given you the things you need to provide,  you should also try as much as possible to add the following even when they are not demanded. A copy of both your personal and company inventory so they can be cross-examined. The monetary value evidence of the item in question, videos, and pictures of the item that was damaged, little information that you can provide in words describing the damage on the item.
After you must have successfully filed an insurance claim. The company is now left with the work of acknowledging that they have received the claim. This is meant to be within a time frame of 30 days.  After the acknowledgment, the revolution comes next. The moving company now has about a month of 120 days to bring a resolved answer to you. The method and manner in which the issue is resolved are solely dependent on the type of insurance you choose. You need to make sure you have a full understanding of what the company is to cover and what they are not going to cover.
Before you can even think of laying an insurance claim, you should be sure of the company you are choosing. Make sure you only choose the best local moving company for your moving needs.  When you are not sure about the company you want to choose.  You will not have a firm grip on them when it comes to handling cases of an insurance claim. Before hiring,  you should be well aware of the company you are choosing.
Make sure they explicitly stated that they have insurance. Moving companies without insurance can make you regret if anything goes wrong. All the information provided above is only in the context of having a company that is insured. So you really need to be selective when it comes to choosing a moving company. Moving is a serious business, so you need to devote serious time to selecting the best company for the job.
Also, try as much as possible to remove any barrier that might make you not earn the insurance claim. Remember that what you put in is what you get. If you claim that your belongings are less than the actual amount, then when you are to be paid, you will give the full amount of what you have stated in the insurance coverage. You should also try to get all the necessary documents so you are not refused a chance to get restitution for your items.
In conclusion
we believe that anything can happen during a move. you're fine China could get damaged, or even your antique table. Any item can get damaged,  and what you need is an insurance claim. We strongly advise people to take their insurance claim seriously even before they see any sign of damage.  It is always better to be safe than sorry. Moving is not something you wake up one morning to do. A good plan is what makes the entire process successful,  and this is one of the plans you can make in bringing it to success.