How to Choose Trusted Cross Country Movers in Your City
Organizing and packing up your belongings can seem much easier said than done once you've begun the moving process. Relocating is an adventure that can be fun, stressful, emotional, exciting, and morose. Though not every part of your move will bring you joy, having capable movers on your side can make the experience more positive.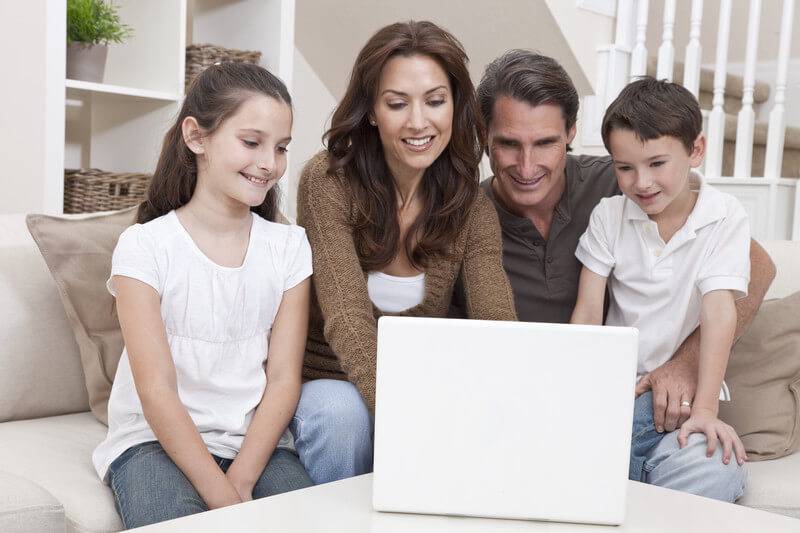 Organizing and packing up your belongings can seem much easier said than done once you've begun the moving process. Relocating is an adventure that can be fun, stressful, emotional, exciting, and morose. Though not every part of your move will bring you joy, having capable movers on your side can make the experience more positive.
You don't want an untrustworthy moving team handling your items – you'll be wondering where they are if they'll arrive at your home on time, and what items may have broken during transit. The best cross country movers take every precaution necessary to ensure that your moving experience is pleasant and your belongings get to their destination unharmed.
If you're not sure where to start or how to find cross-country moving companies you can trust, there's no need to fret – take a look at some of the things you can do to make sure your final decision is the best decision in terms of choosing local movers.
Compare Moving Companies
Not every mover is the same, so comparing local moving companies is a critical part of finding cross-country movers you can trust and rely on. Do plenty of research to find different companies that provide moving services for cross-country relocations.
When looking for movers, check their websites and make sure you read any customer reviews provided by people who have used their services in the past. Keep an eye out for information about how professional the company is as well as any complaints they've received and how they were resolved.
You may also want to check in with friends and co-workers to find moving companies that they have worked with, giving you a better idea of what companies to consider. You'll also gain in-depth knowledge about their experiences, allowing you to predict the experience you would have when working with specific local moving companies.
Check Licensing & Insurance
Professional moving companies that you choose to handle cross-country moves should be licensed and carry insurance. If not, you could end up paying for a lot more than you originally anticipated. License numbers should be issued by the U.S. Department of Transportation and can be verified by looking in the database of the U.S. DOT.
Insurance is recommended for cross-country moves, as anything can happen while on the road no matter how skilled and trustworthy your movers are. Interstate moving companies are required by law to offer a minimum of two forms of insurance: full value protection and released value.
Full value protection stipulates that the moving company is liable for damaged or lost goods while released value protection stipulates that moving companies are liable for a max of 60 cents per pound of lost or damaged goods in your shipment.
Assess Their Experience
Movers may specialize in specific areas and jobs, which is why it is important to ask about the experience of the moving company you are considering. Moving come items may require special certifications, which movers must possess in order to remain in line with local and federal moving laws and guidelines.
Movers should carry the proper licensing and be able to operate equipment tactfully. By finding local movers with the right level of experience, you avoid potential damages and gain peace of mind knowing your items are in the right hands.
Get an Inspection
Before you've hired a local moving company, make sure that they know what they're in for by having an inspection done on your home. Inspections can be done in-person or through video, providing movers with a look at all of the items they'll be responsible for loading and unloading if they're chosen for the job.
Legitimate moving companies will not provide quotes without seeing exactly what items you have in the home, as there is no way to properly calculate costs without seeing all of your belongings. Even if you perform an inventory check of your own, the moving company should always do their own survey of your items to give you an accurate quote.
When moving cross country, much of your moving costs will be determined by the weight of your shipment. This means that less items will mean less money spent transporting your items to their intended destination. Keep this in mind while movers are performing inspections, letting them know what will be traveling with them and what will be left behind.
Ask About Subcontractors
Another thing you should ask your moving company about is how they handle the moving process from start to finish. Will the moving company be taking care of pick up, transport, and delivery themselves or will parts of your move be subcontracted to other parties?
Many professional movers work with subcontractors. These parties don't work for the moving company, though, so they may have different standards than the moving company you originally chose. If the company you are considering uses subcontractors, make sure to verify that they are insured so your items are kept safe.
If you don't want your belongings in the hands of other parties, you may need to find an alternative moving company to complete your move.
Consider Their Professionalism & Experience
Once you start assessing moving companies, pay attention to how professional they seem. If you spoke with someone on the phone, were they courteous and helpful? Does the company have a good reputation? Do they have professional moving trucks and equipment? Does their website look professional and legitimate?
These are all questions you should keep in mind when choosing a moving company. You should also ask movers about their experience and whether or not they have handled the type of move you require. Professional movers are always prepared and have the skills and experience to handle many obstacles and tasks.
Pay attention to how the moving company makes you feel, too. Trust your gut – if something feels off, it may be a sign to go with a different local movers. Ask yourself questions and review the information movers provide you with to make your final decision easier.
Review Your Estimates
If you've gotten several quotes and estimates from different moving companies, you can compare their prices to find an estimate that fits into your budget. The estimate should provide a wealth of information, including all additional charges you can expect to pay for. There are several kinds of estimates, but the most common is a non-binding estimate.
A non-binding estimate is based on the weight of your items along with the costs of labor, which include additional services and equipment used to load and unload your belongings. The final costs you will pay are subject to change depending on extra services and add-ons required to complete the move.
You can also get a binding estimate, which simply means that the total costs of your relocation project are not subject to change. This type of estimate is not frequently used for cross-country moves, as your shipment may be weighed several times while it is in transit.
Frequently Asked Questions
When do I have to pay for my moving services?
It is not uncommon for moving companies to receive payment before your items are unloaded and brought into your new home. It is recommended that you discuss payment options with your movers beforehand, ensuring that there are no delays in receiving your items.
Do I need to be present when my furniture is dropped off?
When movers arrive with your furniture, it is imperative that you are present during the unloading process. The moving company should provide you with an inventory sheet listing your furniture and a description of its condition. Review the inventory sheet once your movers have arrived to make sure all of your furniture is intact.
You may also need to be present to direct movers, showing them where you would like certain items placed inside the home. Without providing direction, you may end up moving your furniture around the home on your own.
Can I pack all of my items myself?
Movers are not required to pack your items, but it is recommended that you opt to receive professional packing services to make sure your belongings are packed properly. Moving companies are still responsible for your items even if you've packed them yourself, which means they are still covered by your moving insurance.
Movers may inspect boxes that have been packed by the homeowner in order to assess whether they are packed correctly or not. If not, the movers can repack items before securing the moving box and loading it onto their vehicle.
Choose Trusted Cross Country Movers
With all of the information provided, you can choose the best and most trustworthy cross-country movers in your area to handle your move. These professionals are licensed and insured and are capable of handling just about any task you require using specialized equipment and tools. Once you've chosen your movers, you can sit back and relax while the hard work gets taken care of.