Actual Cost of Living In Los Angeles
Los Angeles has a reputation that has spread throughout the world, which is why so many hope to live there at some stage of their life. If you are considering a big move to LA because you received a job offer or got into a college in the area, you are probably wondering about the cost of living in the city.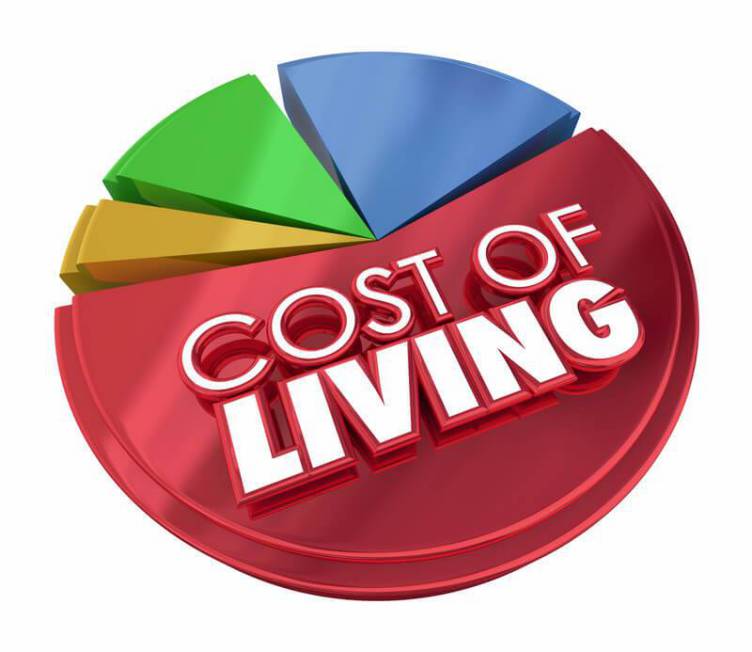 Los Angeles has a reputation that has spread throughout the world, which is why so many hope to live there at some stage of their life. If you are considering a big move to LA because you received a job offer or got into a college in the area, you are probably wondering about the cost of living in the city.
There are many costs associated with moving to LA. Individuals and families must think about the cost of moving, which can be assessed using a moving cost calculator. It is also imperative to take into account the cost of renting an apartment or home, groceries, transportation, and entertainment.
Below is a guide that should help you decide whether a move to Los Angeles is the correct decision at this stage of your life. It will also help you put together a budget if you have already committed to the move.
Home and Rent Prices
The price of a home in Los Angeles has increased significantly in the past two decades. Studies show that home prices have risen roughly 200 percent from 2000 to 2018. It means LA has a very strong housing market but does not necessarily mean it is great for new entrants.
A single-family home in the LA area has a median sales price of $570,000. That is more than New York City, which sits at roughly $400,000. But it is more affordable than other parts of California, including San Francisco and San Diego. The figures for those cities come in at:
San Francisco - $950,000
San Diego - $620,000
Rent in Los Angeles is also very expensive. Roughly 35% of people who live in LA own their home, which means most people rent houses or apartment units. If you are planning to rent when you move to LA, you should consider the cost of an apartment or house relative to your salary.
A studio apartment in the Los Angeles area starts at $1400, depending on the neighborhood, while one-bedroom apartments are a few hundred dollars more expensive. The same is true for two-bedroom units.
Studio: $1400 to $2000
One Bedroom: $1500 to $2900
Two Bedroom: $1650 to $5000
The disparity in prices is due to the neighborhood of the unit. Areas such as Rancho Cucamonga and Pasadena are a lot less expensive compared to Hollywood Hills West, Beverly Hills, and Redondo Beach.
An added factor when considering housing and renting prices in LA is the cost of utilities. Los Angeles has an average monthly utility bill of $145, which is for a 900 square foot apartment.
That is roughly the same as New York City, but more expensive than San Diego and San Francisco.
Transportation Expenses
One of the aspects of living in Los Angeles that you must acclimatize to is the traffic. It is one of the most car-oriented major cities in the United States, which means a lot of traffic on the highway and significant delays during peak hours.
There are several transportation options available to people who are planning to move to Los Angeles. You could choose to bring your car from home or buy a car when you arrive. It is probably the easiest way to get around.
Those who do not own a car, or do not like having one, can look into public transportation solutions. The city does have a reasonably robust public transit system, with single ride, day, weekly and monthly passes available.
LA Metro prices are slightly lower when compared to New York City, and comparable to a city such as San Francisco.
Food Prices
Los Angeles is known for having an incredible food scene. It is not only famous for Hollywood and its entertainment scene but for the diversity and quality of food, you can find on nearly every street corner of the city.
Whether you enjoy Mexican, Italian, Chinese, or classic American cuisine, you will find some of your favorite new restaurants in LA. Meals at those restaurants may not be cheap, as LA has an average mid-range meal cost of $50 per two people. It is roughly $10 above the average of the United States.
Groceries are roughly 12 percent more expensive in LA compared to the national average. But you can always find great deals at discount grocery stores, ethnic food stores, and other establishments.
The Cost of Going Out in LA
Most people who plan to move to Los Angeles would want to spend some time enjoying the nightlife the city has to offer. Given its proximity to Hollywood and other entertainment hubs, LA is known for having some of the most exciting and unique bars, clubs, shows, and other entertainment spots.
The good news for someone moving to the area is that a night out in LA is not any more or less expensive than in other major cities. Studies from Eventbrite show the average cost of a night out in Los Angeles is $80 to $90, which is roughly in line with the national average.
Their calculation includes tickets to a show, drinks, a late-night snack, and transportation. If you enjoy specific activities where you currently live, you may want to assess the prices of those activities in LA and other cities where you are thinking about living.
Healthcare Expenses
California is known for having some of the most expensive healthcare in the country, and Los Angeles is no different. Someone living in LA can expect to pay roughly 20% more for healthcare compared to the national average.
Healthcare expenses may be less of a concern for someone who is young and healthy and is being provided with a quality health insurance plan through their job. If you are older or suffer from a chronic illness, or will not be provided with insurance through your job, you should study healthcare costs in the various cities where you are considering moving.
Expenses Versus Income
It is very helpful to know the cost of moving to a new city, such as Los Angeles. Using a moving cost calculator can help you determine the cost of hiring moving professionals and other moving-related expenses. Our guide can help you understand how much you would have to pay to rent an apartment and live in the city.
But the cost of living should not be interpreted in isolation. It is more important to look at the cost of living in LA with respect to how much you plan to earn.
Those who are moving to Los Angeles to study in college, or retire, may want to make a direct cost of living compared with other states and cities. But those who are coming to work should assess the average salary for their chosen field/profession in the cities where they want to live.
For instance, Los Angeles may be 20% more expensive to live in compared to another city where you have been offered a job. If the job in that second city, however, is paying you 30% less compared to what you would earn in LA, you are better off moving to Los Angeles.
Frequently Asked Questions
What are some ways I can lower the cost of renting an apartment in Los Angeles?
LA is known for having a significant cost of living, which is even more of an issue if you plan to live alone. Renting a studio or one-bedroom apartment can take up a huge chunk of your monthly income if you are not careful.
One of the best ways to save money on housing is to find an apartment with other people. If you do not mind sharing a room or having your own room in a larger apartment, you would save money compared to renting a studio or one bedroom for yourself.
Is it necessary to own a vehicle when I live in Los Angeles?
Yes, Los Angeles is a city where most people get around by car. While there are public transportation options, the city is spread out. Unless you can find an apartment close to where you plan to work or study, a car would save you a lot of time most weeks.
If I am moving from the East Coast, how would I get my car to Los Angeles?
The most efficient way to have your car transported from the East Coast to Los Angeles is by hiring a car mover. You can have your car moved on an open or closed transport vehicle, and it should get to LA from the East Coast within a few weeks.
Moving to LA
If you are committed to moving to Los Angeles, it is helpful to use a moving calculator to figure out how much you would have to pay movers and other professionals during the relocation process.
It is best to plan out your move at least a couple of months in advance. It gives you enough time to secure a place to live, close out your affairs, and hire reliable local movers to handle the packing, loading, transportation, and unloading of your possessions.
If you are still undecided on whether to move to Los Angeles or another city, the above guide should help you come to the right decision about where to spend the next few years of your life.