Cost of Living In San Antonio: A Complete Cost Analysis
If you are planning a move to San Antonia, Texas, you will want to look into your history and get ready for some great work and first-class research. You will also need to make proper planning of your budget.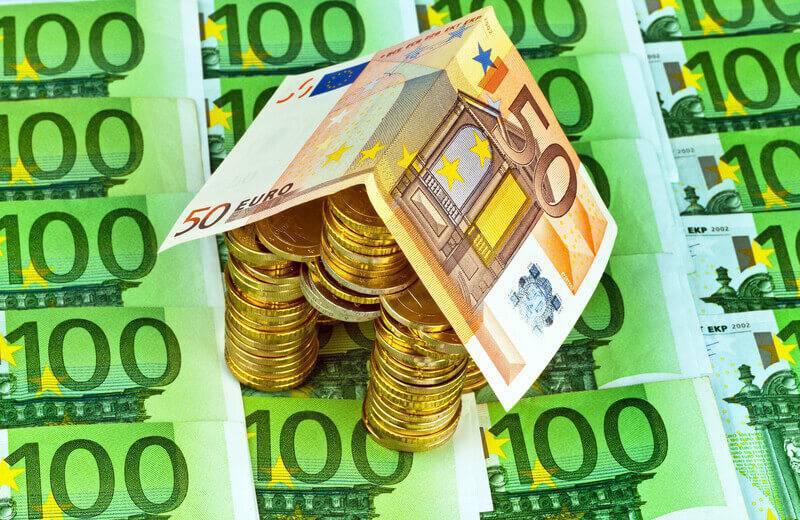 If you are planning a move to San Antonia, Texas, you will want to look into your history and get ready for some great work and first-class research. You will also need to make a proper planning of your budget.
So, everything you need to know about the cost of living in San Antonio is discussed here.
San Antonia ranked 55th most expensive city to live in North American based on the cost of living calculator on Expatistan.com.
The affordability of the city becomes noticeable when you make a comparison between the cost of living in San Antonio and other similar big cities.
San Antonio is cheaper than San Diego by 41%, cheaper than Philadelphia by 30%, cheaper than Phoenix by 21%, cheaper than Dallas by 14%, and cheaper than Detroit by 8%.
It is ranked one of the top 10 most populated cities in the country, and yes, it is a great place to move to. It is a better city to move to than most major cities in Texas.
Let's discuss the specific costs you will save when you relocate to San Antonio.
San Antonio Cost of Living
Let us seize this moment to discuss the monthly expenses when you move to San Antonio. You will spend about $1,642 and $1,933 per month based on your lifestyle.
So, here is a highlight about the specific cost of living in San Antonio.
Cost of Housing in San Antonio
In general, the cost of living in San Antonio is below the national average. That is the kind of news a first-time home buyer would want to hear.
The average cost of housing in San Antonio is about 34% lower than the national average and much lesser than what you will find in the state of Texas. When compared with Austin, a nearby city that is around 40% expensive, and why a lot of people opt to live in San Antonio than Austin.
The San Antonio average housing cost is about $198,259, with the cost of most mortgages around $875 monthly. That is below the average rental cost: an average of $882 is spent monthly by San Antonnians. Now is the time to start hunting for a house.
Cost of Utilities in San Antonio
Now, you will enjoy yourself in this city. Electricity costs are usually about 20% lower than the country average, about $132 each month.
The summer heat here can be too harsh with no AC and the winter (while often mild) can be overly much at night. This will increase your utility bills.
Truth is that San Antonio is a major city and there is an absolute need for an internet connection, so this is a cost that is difficult to bypass. The prices are on average, but there are still many options available for those looking to make a pricing comparison. Monthly internet fees at $55 for an 8mbps connection.
With water, sewer, and garbage, you can expect your utility cost to up to $160 for a small, 1-bedroom apartment.  
Average Income in San Antonio
The unemployment rate in San Antonio is a bit lower than the national average and its average household income of $48,183 together with a per capita income of $23,581. Even though these two are below the national and state average incomes, the total lower cost of living in San Antonio could block off the difference.
The economy in San Antonio is growing with financial forecasts revealing only positive things to come, so you could have a great future here.
Salaries for new teachers in San Antonio start from $50,000 to $52,000.
Local schools or districts are responsible for hiring corps members. They also will have to get their certification and employment and not on Teach for America's Payroll.

• Pre-tax salary: $3,371 per month
• Taxes: $794
• Health insurance- $10 to $100
• Take-home pay: $3,500 per month
Cost of Transportation in San Antonio
Even though there are a lot of bus services in San Antonio, many locals prefer to drive to go from one point to another in this normally-sized city.
Gas prices in San Antonio can be lesser than the country's average by around 7% which can amount to much savings in the long run.
If you would like to ride the bus, you can get a 1-way ticket for just $1.30 as well as a month pass at only $38.
VIA is the public transit service and it also works with local enterprises to give discounted prices to workers to provide incentives for those taking public transit, so research your options.
Cost of Food in San Antonio
With a lot of options starting from kitsch food truck cuisine to genuine tacos to nice dining, you can just get a meal within your budget in San Antonio. Get a nice spot to eat dinner for just $35, or purchase some dollar tacos for an instant eat.
Tip: San Antonio dollar tacos are likely to be better than anything you've had in the country. I plan to cook instead, Groceries are cheaper here than the national average, high in some situations. You need to carefully choose your grocery stores if you desire high-quality food at a cheaper cost.


Cost of Healthcare in San Antonio
Avoid using it as an excuse to put an end to your healthcare routine. You will meet with a doctor, optometrist, and dentist at a cheaper price in San Antonio. In general, healthcare costs in San Antonio are 15% cheaper than the national average, and you will see your primary care doctor with just $94 rather than $108, being the national cost.
Tax Rates in San Antonio
One major perk of moving to the Lone Star State is that residents don't pay income tax. However, residents of San Antonio can budget for a bit more in property and sales taxes. Particularly in property tax, San Antonio's (Bexar County) median rate is 2.09% unlike the state's average of 1.93%.
Based on the average housing cost in San Antonio at $198,259, property tax per annum would be $3,965.18 yearly. The overall rate for sales tax in San Antonio is 8.25%, being a 2% city and special tax rate with the state (Texas) rate of 6.25%.
Average Cost of Hiring Movers in San Antonio
Your most convenient option when moving is to hire a professional moving company, which will be more costly than other DIY-service alternatives.
Below is a comparison of median prices charged by San Antonio movers:
| | | | | | |
| --- | --- | --- | --- | --- | --- |
| Home Size | No of Movers | Base Cost (2hrs) | Cost per Hour | No of Hours | Avg. Total |
| Studio | 2 movers | $278 | $50/hr | 3 hours | $328 |
| One Bedroom | 2 movers | $278 | $50/hr | 4 hours | $378 |
| Two Bedroom | 3 movers | $348 | $64/hr | 6 hours | $604 |
| Three Bedroom | 4 movers | $434 | $82/hr | 7 hours | $844 |
| Four Bedroom | 4 movers | $434 | $82/hr | 9 hours | $1008 |
| Five Bedroom+ | 5 movers | $543 | $105/hr | 12 hours | $1592 |
You need to importantly note that the prices up here are mere averages. Your costs will be impacted by the time of year as well as a place in the city you move to. If you are shuttling a distance with a lot of boxes, that will also increase the prices as well.
Tips to a Successful Move to San Antonio
If you have settled to move to San Antonio, try the following moving tips:
Research movers: If you are moving to another state, you will need to hire a moving company that provides state-to-state moving trucks. Consider the number of times that will be needed to pack the truck and the time required to move to San Antonio.
If your move is small and you just need movers for limited hours, read our guide to hiring quality local movers for an hour.
We suggest you obtain a lot of quotes from moving companies. Go with the company that offers a great deal with proven quality service delivery. If you need only moving laborers, read how to find and hire moving laborers.
Pack your moving truck smartly. Draft a plan first.
Be sure you have enough moving materials and supplies like labels, tape, and moving boxes. If your moving date is three months away, gather boxes and tape in preparation. You don't need to spend on collecting moving boxes. Free, empty boxes are often available with local groceries as well as other stores near you.
Make a moving checklist and timeline. This will be useful in staying focus all through the moving process. You can make a moving arrangement and checklist for tasks to perform.
Reduce the number of things you move to your new San Antonio house. Donate, sell, or dispose of items that are no more useful to you.
Before you vacate the house, contact the gas, water, electricity, and other utility companies. You need to make sure services have started before you move into your new home. Most often, you will find a list of preferred service providers on the website of the city government.
You also will need to change your car insurance and driver's license if your move is to another state.
Conclusion
If you would love to live in one of the culturally and historically driven cities in the South, a move to San Antonio is the best option for you. The crazy cheapness and closeness to other huge entertainment centers like Austin will make the deal even sweeter.