10 Tips to Know Your Exact Moving Cost
If you've ever been through a big move before, then you're probably already well aware of how quickly the costs can stack up. If you're getting ready for yet another move, then planning ahead,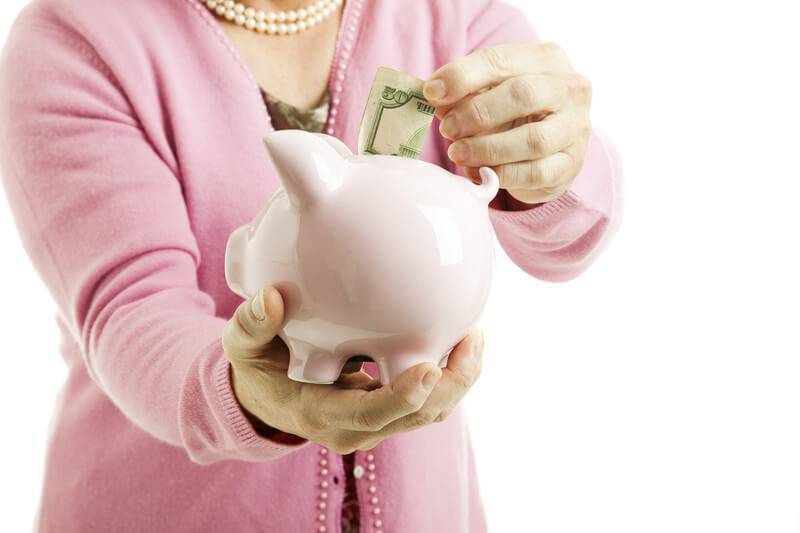 If you've ever been through a big move before, then you're probably already well aware of how quickly the costs can stack up. If you're getting ready for yet another move, then planning ahead, analyzing some of the main factors in your move, and knowing your budget can all go a long way in helping you to determine your potential moving cost before you make definite plans.
Naturally, you're going to want to save as much as cash as possible during your move. Planning ahead and having a good idea of what you're going to be spending during your moving process can not only help you save money on your move, but you might end up with some extra spending money in your pocket when you get to your new town!
If you're wondering how much does it cost to hire movers (especially if you're moving on a tight budget), then you will be doing yourself a big favor by calculating what you will roughly be spending during your move. Once you have a figure in mind, you can face your moving expenses with a little added confidence then you would if you were going into it blind.
Nailing Down an Exact Price is Nearly Impossible
One thing you should know about moving is just how different every single move really is. Every move has different circumstances, like distance, the amount of stuff being moved, and so much more. As such, nailing down an exact price for anyone getting ready to move is nigh impossible.
We may not be able to come up with an exact price for specific moves, but you can use average prices to help narrow down the focus. For a normal-sized two or three-bedroom home, you could expect to pay somewhere around $1250 for a local move. If you are planning a long-distance move, the average cost would be about $4900 for a move 1000 miles away.
Instead of trying to get a concrete price estimate for your move, you can consider some important factors that will influence your total price to determine a ballpark estimate. To help you move confidently and as cost-efficiently as possible, here are 10 helpful hints to aid you in figuring up your potential overall moving cost.
1. Know your budget
One of the key ways to know how much you have to spend on your move before even worrying about how much it is going to cost is to sit down and figure up your exact moving budget. The figure you gain from this calculation will show you exactly how much you have to work with to execute your move without going into the red.
When you know your budget, you will be able to let moving companies know exactly how much you have to spend. If estimates begin to creep too close to your budget allotment, you can begin to analyze your options and decide if there is something that might be a little more cost-efficient and help you stay within your budget a little better.
2. Factor in far you're moving
One of the biggest factors that is going to go into your total moving cost is going to be how far you are planning on moving. Part of your moving costs will go towards fuel and travel accommodations if needed. With this in mind, consider how far your moving distance is going to be.
Local moves are going to be much cheaper than long-distance moves. To help clarify, local moves are usually moving within the same state that are less than 100 miles, while long-distance moves are moves that cross state lines. So, naturally, you're going to pay a lot more to move across the country than you will if you are simply moving to a nearby city.
3. Consider how much of your stuff you are taking with you
Another big factor that goes into your moving cost is how many things you bring along with you. You're paying based on the total weight of your stuff in the moving truck, so, naturally, if you take more things with you, you can expect the final price tag to be higher.
To save as much money as possible on moving if you have a lot of things, consider giving away some of your unused possessions, or maybe even have a garage sale. This option allows you to get rid of your unwanted items while also pocketing some extra cash for your move.
4. Do you need extra services?
Some moving companies offer extra services like special handling and whole home packing. If you need some extra help in getting your stuff packed up or loaded up, you can always request these services, but you will be paying a fee. Consider this when you're deciding whether or not to use these special services for your move.
5. Think about moving supplies
To pull your move off successfully, you're also going to need moving supplies like boxes, packing tape, markers, and more. The extra cost of these items will factor into your cost, but you can also get some of these items for free if you know where to look.
For example, boxes may be obtained from retail outlets, and you can probably borrow a marker or tape from just about anyone. You can also find moving supplies exchanges online where you can obtain moving supplies from people who also just moved.
6. Do you need to purchase additional insurance?
Your moving company should already be insured, but you can purchase additional insurance options from some moving companies. This can be a great option if you're moving a lot of expensive possessions, but it will obviously cut into your moving cost.
7. Consider the time of year you are planning your move
Many people who are new to moving might not know this, but the time of year you plan your moving day could greatly affect the total cost. If you plan to use a moving company to help facilitate your move, then you will have to work around their schedule, as well.
The busiest time of year to move is during the summer and during weekends. Planning a move during these times could eat into your moving cost significantly depending on which moving company you are working with. To save a good bit of money, try to book your moving day during the moving company's off-season.
8. Do you need storage?
Many people planning a big move may need access to storage solutions during the moving process so they can safely store things they don't plan to immediately plan to move to their new home. You will find that many moving companies will offer storage solutions of their own, or you can always use whatever facility you prefer.
If you plan to use storage during your move, just make sure to include it in your moving budget.
9. How do you plan to move?
If you're working within a tight budget, then clearly you should probably think about how you plan to pull your move off. Renting a moving truck and grabbing some friends or family to help you load everything up is going to be a lot cheaper than hiring a moving company.
10. Make sure to get estimates
If you plan on using a moving company to help you get your move completed, then one of the most obvious ways to get a good idea of what you might be spending on your move is simply to ask the moving company for a price estimate for your move. Have the movers over, explain your situation, how far you're moving, and other relevant information and they will provide you with an estimate for your move.
To help you save even more money, consider getting more than one estimate from various moving companies. This allows you to meet several companies and obtain several estimates to compare. Once you have three or more estimates in hand, you can compare and contrast them to find the best local moving company for you, as well as your budget.
Frequently Asked Questions
If you still have questions about the costs of moving, here are some questions asked frequently about moving costs, and their answers. See if your question is listed:
Are there any extra charges not found in my estimate?
When you get in touch with long-distance or local moving companies to get a price estimate for your move (by using our moving cost calculator), they should let you know every charge that you can expect to pay. Make sure you look over your estimate carefully and don't hesitate to ask your movers any questions you may have if you don't understand something on your estimate.
Can the costs of moving be deducted from my taxes?
Sometimes. If you are moving for work or even if you simply donate some of your belongings to charity before your move, you may find that you could be able to write off some of your moving expenses on your taxes. Just make sure you keep receipts and itemized lists if necessary.
How do moving companies figure up moving costs?
During your estimate, the movers will take many factors into account, including how far you're moving, how much stuff you think you might be taking with you, what extra moving services you may need, and more. All of this will add up to form your final moving price estimate.
Know What You Might Be Spending to Plan Ahead
To effectively plan your move, knowing how much you're going to be spending on it is one good way to make sure you have everything covered. Whether or not you're using moving services or doing everything yourself, make sure you have good idea of what your move is likely to cost you before you get started making definite plans.
After all, you wouldn't want to be halfway into the moving process only to realize you spent too much money! Budgeting and planning ahead are two lifesaving steps that really will come in handy during your move.