10 Tips For Moving Your Appliances To A New Home
While the simple process of planning a move to a new home can be tough, it is often an even tougher process to determine how you're going to move all of the things that you plan to take with you - personal belongings, furniture, clothing, tablets, televisions, and more.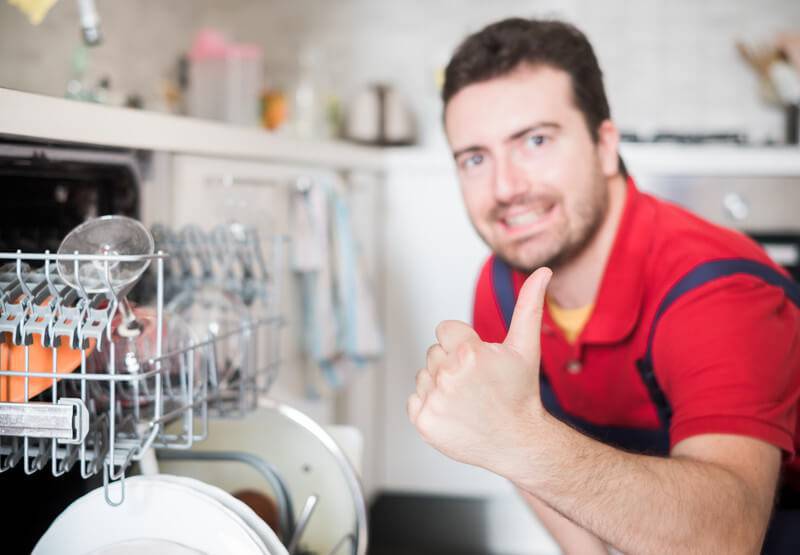 While the simple process of planning a move to a new home can be tough, it is often an even tougher process to determine how you're going to move all of the things that you plan to take with you - personal belongings, furniture, clothing, tablets, televisions, and more. All of these things are surely going to be coming with you, and you also need to think about your appliances.
No problem, you might be thinking to yourself, I can just move all that stuff by myself. That's not a good idea when it comes to moving heavy appliances like washers, dryers, refrigerators, and the like. You should never attempt to move heavy things like these by yourself without someone else helping you, so having all of this planned out before the moving day is a good idea.
When you've got some help lined up and a solid plan, you're ready to get in touch with cross country movers so that you can get your big move underway.
Your appliances are going to be among the heaviest and most difficult things you need to move, so make sure you have a plan to do so safely and efficiently. Here are ten tips you can follow to help you move your appliances in a safe and easy fashion.
1. Consider utilizing your movers
If you have the budget for it, you could always enlist the help of your moving company to move your appliances. A good majority of moving companies now offer full-service moves, which is where the moving company offers special services that handle virtually all of the hard work for you.
One of these services is loading and unloading your stuff on the moving truck, which could really come in handy when it comes to moving appliances. If you're using moving and you don't think you're physically able to mess with moving your appliances, don't feel ashamed to have your movers do it for you. For an added fee, they will be more than happy to.
2. Never attempt to move appliances by yourself
If you don't have the budget to have your movers handle the job for you, then you shouldn't be thinking about moving appliances by yourself. If you find yourself in a situation where you have to handle the moving of your appliances, then make sure you have enlisted help.
You could seriously injure yourself by moving heavy appliances alone. Don't try to move anything heavy onto the moving truck without the aid of a few able-bodied friends or family members.
3. Empty everything out before moving it
When you move things like your fridge or other appliances, you should make sure they are weighed down by anything on the inside. Check all of your appliances for anything that could have been left inside, and when you're sure they're completely emptied out, you can proceed with moving them.
4. Are your appliances cleaned out?
Depending on the type of appliance you're moving, making sure it is thoroughly cleaned prior to moving it might be a good idea. This is especially true with appliances such as refrigerators. When moving your fridge, empty it of all contents a few days before moving it. You can then clean it out and unplug it. Make sure it is completely dry before attempting to move it to the moving truck.
5. Partition your things on the moving truck
Appliances are heavy, and you definitely don't want them sliding around and damaging each other while in transit on the moving truck. Once you have everything loaded up, you should consider partitioning your appliances and other belongings so they aren't inadvertently damaging one another.
Use bungee cords to secure your items and things like bubble wrap or newspaper to provide some cushioning from other objects on the truck. This will help keep your stuff safe while it is en route to your new home.
6. Pack up removable parts
Fridges, stovetops, and other appliances generally have removable parts that can weigh them down or otherwise make them bulkier when moving them. If your appliance has any removable parts like doors or shelving that you can take off, remove them before they are loaded onto the moving truck to make the process easier and safer.
7. Some things should be done by professionals
For some appliances that run on gas (like a range or gas dryer), the appliance is going to have to be disconnected from the gas lines. The gas lines are also going to need to be capped off by someone who is a licensed technician. If you're moving any of these items, make sure you get in touch with the right people to help with these things a few days before your move.
8. Make sure there are no dishes in the dishwasher
If you're moving your dishwasher, do your due diligence and ensure you didn't leave any dishes inside of it before getting ready to move it. Moving a dishwasher full of dishes could result in you having to clean out little pieces of glass in the event that one of the dishes inside gets broken, so going ahead and removing anything inside prior to the dishwasher being moved is probably your best bet.
9. Before moving your dryer …
Your dryer is going to be one of the heaviest things to move. Before you move it, however, you should make sure you clear out the lint trap, disconnect it from its power source, and ensure there are no clothes inside of it prior to being moved.
10. Have professional installers meet you at your new place
For certain appliances (like things that run on gas) it is best for you to leave the installation up to qualified and licensed professionals. If you have something that is going to take some expertise to install, get in touch with the right people and have them meet you at your new home. You'll be able to take your appliances right off the moving truck and have them installed right away, if you so choose.
Frequently Asked Questions
Here are some of the most common questions about moving appliances and other heavy things.
Do you take your fridge when you move out?
Unless you're renting a home that came with appliances already in it, then whatever is in your home that isn't built-in is technically a personal item that you can take with you, if you'd like. Your appliances (including your fridge) are yours unless they belong to a landlord, so taking them with you or leaving them for the next person is completely your call to make.
Do professional movers move appliances?
Many local moving companies can help you move your appliances. Some moving companies are referred to as full-service movers and are equipped to help you out with almost every aspect of your move for an added charge.
How do I get my fridge ready to be moved?
Thoroughly clean your fridge out and make sure it is defrosted. Then, you'll want to disconnect it from the power, remove shelving and doors that add weight to the unit, slide it onto a dolly, and (with help) move it carefully onto the truck.
Everything is Possible with Some Help
The most important thing you should always keep in mind when you are getting ready to move your appliances is to never attempt to do it yourself. You have movers who can help you out, or you can enlist the help of your friends or family if they are up to the physical task.
You should never try to move anything very heavy by yourself because you run the risk of harming or severely injuring yourself, and you won't be able to enjoy moving to a new place as much if you're already injured by the time you reach your new home.