How to Research And Compare Local Moving Companies
Are you in search of the best local moving companies that will render the perfect services for your move?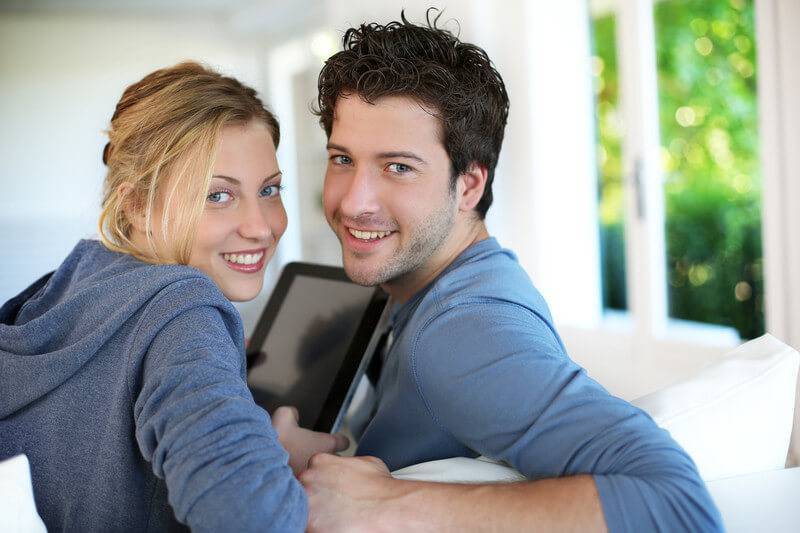 Are you in search of the best local moving companies that will render the perfect services for your move?
You will need to find experienced, skillful, affordable, and accessible moving companies in your area. However, this is a challenging task as you will need to ensure the mover can provide quality at the most reasonable price. This is why you need to conduct research and make a comparison of local moving companies. 
Choosing the right moving company among the many moving companies available in the market is like guesswork.
A service that cannot be compared to other related services cannot be regarded as the best one out there.
Here, we will discuss how to research and make a comparison of local movers so that you can easily hire a moving team that will provide you the most value at the most reasonable price. 
Follow the below tips to research and compare local movers:
Identify What You Are Looking For
The first step to take while choosing the right mover for your need is to know exactly what you are looking for.
For instance, if you own large furniture or other big items, you will need a medium or up to big size moving vehicle. Or you will need to rent a smaller moving vehicle for transport if you own items like clothes and other small-sized belongings.
You also need to find storage units if you have to keep some of your belongings in storage.
Your specific options must be covered by the moving company you choose to hire. In most cases, professional moving companies provide information about their services on their websites or social media. This will make your research easier and save you some time as you will have information about their fleet, capacity, and so on, just in a single click. 
Research And Compare Local Moving Companies On Time
Timing is very important if you plan to research and compare local movers, so we hope you get here on time. Here is level ground for reputable local movers in the United States.
A lot of time is required when looking for the right moving service, but it is always worth it. Procrastination of this process could cost you more on your move. However, you will surely be rewarded provided you act responsibly and do your research well.
Also know that starting on time will enable you to find several options to choose from. There is a small part you have to look for to hire the best offers of moving services nearest to you. Your goal is to achieve moving objectives in the best possible way, and this is the perfect tip you can get.
Gather A List Of Options
Having those high-level in mind, begin your research, and compile the first list of local moving companies that might be suitable for the job.
Make use of our free online directory to get a list of all reputable movers closest to you. You are allowed to give specifics of your basic needs as well as choosing your type of movement, such as office moves, full service, auto transport, and so on.
Compare the Customer Reviews of Each Moving Company
Find out more about each company via their websites, and endeavor to obtain online reviews, ratings, and testimonials, as well as personal recommendations from family and friends.
Third-party review sites always have more to reveal about each company. This includes each type of service they offer, the efficiency and effectiveness of their services, as well as their overall performance from their past customers.
Companies that don't have online reviews, internet websites, or poor performance reviews should be scrapped out.
Obtain Quotes
Budget is an important factor to remember when you are researching and comparing local movers, which is why we suggest obtaining quotes from a minimum of three different companies.
There can be huge differences in pricing, even among moving companies servicing the same areas. And since the number of items you own huge factor that determines the price during the move and the number of labor required by your move, it is always better to request a quote directly instead of trying to assume your exact cost. This will be all that you could find on the company's website. 
Use the "compare quote" feature on our moving company directory to get an easy connection with local movers and inform them of your requirements so you can obtain a possible accurate cost estimate (moving cost calculator).
A general moving inventory will be requested from you, so make sure you have determined the items you will be moving, especially bulky items, such as furniture and appliances so that each moving company can offer you a moving quote.
Compare Moving Estimates
With a few moving estimates in your hand, you can start the process of making a comparison of local moving companies, depending on the best option for you.
Below are the guidelines on how to make a comparison of moving quotes so that you can benefit from the offers you have received:
Price: With all certainty, the price provided on a moving company's quote will either get the job done or destroy it. In most cases, making a comparison of moving prices may look too easy and straightforward but do not use just price as the only deciding factor. Be sure not to be attracted by promises that are too good to be true.
However, the overall estimated price must be strong enough to impact your decision, and that is so much understandable as there won't be a need to pay beyond what is necessary.
Lowball estimates: If you're at a time using our free moving cost estimator tool, then you sure know there is no need to be worried about being scammed by rogue moving companies because all the movers in our database have been thoroughly screened in advance.
But if you receive a moving quote that has a staggeringly low price than the rest of the moving estimates, then that ridiculously low price could be a warning signal for potential moving scams.
Moving the company's estimates that look unreal might turn out to be fraudulent. In cases like these, you need to contact the moving company and request more clarification as to the reason behind the lower price. If they fail to give a satisfying answer, check on the next mover on your list.
Extra services: Some people focus on the price so much that they forget to carefully look at all the extra services indicated on the moving quotes. The moving estimates you have received must contain a breakdown of all the extra services that mover will need to successfully finish the job, the specific additional services you opt for, and their rates.
Extra services may include disassembly and reassembly of furniture, packing, unpacking, crating, temporary storage, shuttle services, hoisting, shared pickup and delivery, and so on. Once you've finished with the move, comparing the moving estimate should now be faced with one outstanding mover, or you may still be unsure with many offers to choose from. 
Book Your Service
Now that you've completed the steps discussed above, we hope you now have the name of a company that you want to work with on your move. That implies that you can now check their availability and make a reservation.
If you have more than one company on that list, contact each of them to ask for availability and let them know you are still deciding on the company that best fits your need.
You might find a company that reduces their prices for you so they can hedge their competitors out. It is easy to book service with a moving company and can mostly be done online. Inform the company if there is any flexibility with your moving date. Since not all dates are priced the same, you may be able to get better rates from them if you can move at any flexible date.
Final Words
With the steps above, you will surely be able to hire a moving company that won't just complete the job at a reasonably affordable price but will also complete the job at the right time.