What Items Do Professional Local Movers Not Move?
Don't assume that moving services can move any and all of your belongings; there are some items they won't touch. Learn what you'll have to move on your own here.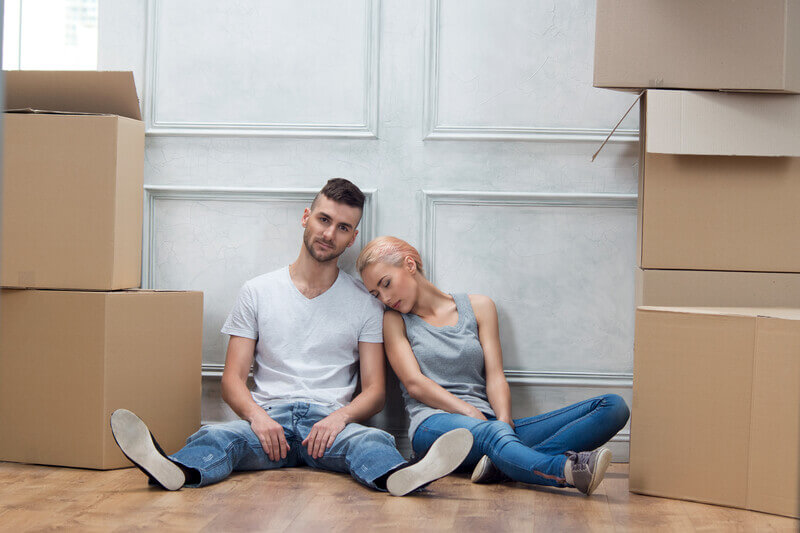 There are quite a few items that professional movers will not transport including plants, weapons and/or ammunition, paint, nail polish and other hazardous or pressurized materials.
By understanding what valuables or other belongings you cannot include within your moving boxes to load onto the moving truck, you can ensure your upcoming relocation goes as smoothly as possible.
If you have a doubt whether your local mover will allow a particular item into the moving truck, you should ask them ahead of time. Some objects may require planning on the part of the mover, while others are not permissible on moving trucks.
Prohibited Items for Local Moving Services
Local movers can be particular about the items you can pack in moving boxes or bags, as they can only take responsibility for specific types of belongings.
If you are packing clothes, stationery, electronics, knickknacks, kitchen cutlery and utensils, and other such belongings, you should have no issues.
Some people may want to move the contents of their fridge during a local relocation. If you are moving to another house or apartment in a different neighborhood, the move is likely to occur within hours. You will not, unfortunately, be allowed to include perishable food items inside the moving truck.
On a positive note, movers do allow you to pack non-perishable food items. If you have nuts, rice, pasta, canned tomatoes, or other such food items, you can pack them into boxes and have the movers relocate them to your new home.
Whether you can include plants is dependent on where you live and where you are moving. If you are moving locally, then you must ask the State Plant Regulatory Official in your area whether plants are permissible during relocations. Moving plants interstate is even more challenging, but is doable if you follow the regulatory process outlined by the states involved.
Movers are also very particular about moving any materials that are hazardous or flammable. If you have a lot of nail polish or nail polish remover, you should not include that within moving boxes.
While the chances of a disaster happening during a local move are very low, if something were to happen and the movers discover nail polish in your belongings, they will not be liable for any resulting damages.
Other hazardous materials are also not allowed, including:
Fertilizer
Aerosols
Pesticides
Motor oil
Batteries
Charcoal
Gas tanks
Requesting Special Services From Movers
If you wish to move very heavy items, such as large appliances, furniture, pianos, or other such belongings, you must talk to the movers ahead of time. They must be aware that your move will include such items and they will want to know if the item is reachable via elevator or if stairs are involved.
Moving valuables is slightly more complex, as some local movers may not want to take on the liability of damaging or losing a very sentimental or expensive belonging. If you have any items that are high value, either financially or from an emotional perspective, you may want to move them independently.
Alternative Ways to Move Prohibited Items
If you have a lot of plants that you wish to relocate to a new home, you have a couple of options. You can either move the plants using a car or truck you rent, or you can follow the specific process outlined by the relevant state plant regulatory official, usually found at a state agricultural department.
An example of the process involved in moving plants through licensed local movers includes wrapping plants to ensure they do not break, changing the soil to ensure it is not contaminated, quarantining specific plants for a set number of days, and appropriately labeling each plant.
Those who need to relocate hazardous materials should use their vehicle or borrow one from a friend or family member. Transporting these goods yourself is the easiest and least expensive way to ensure they safely arrive at your new home.
How to Reduce the Size of Your Local Move
When you first begin planning your local move, you may be thinking the smallest truck size will be sufficient for your purposes. Some people only realize the true size of their home when they first make a list of all their belongings.
If you want to save money on your upcoming local move, asking the movers to use their smallest available truck is a good place to start. Families who have more belongings than can fit in one of those trucks may want to sell or give away items they no longer need.
Perhaps you have a few pieces of furniture that do not get a lot of use in your house. You may even be moving to a slightly smaller place, where you have no space for that furniture. Sell or donate those items, along with any clothes, kitchen utensils, appliances, and accessories you have not used in the past few years.
Another option may be to use the moving truck for all larger appliances, furniture, and belongings. You can always relocate moving boxes in your vehicle by taking a few trips from your current residence to the new house. Such a process, however, is time-consuming and may not be worth the financial savings for some people.
The final way to reduce your moving footprint is to relocate some of your belongings to a storage unit. Temporary storage can be very helpful for individuals or families who are relocating to a smaller apartment or house and aren't quite sure yet what they will be able to use.
Other Ways to Save Money on Local Moves
Individuals and families hoping to save money on local moves should try to book their move well ahead of time. Booking a few months in advance ensures you get a very good rate, as most movers have open schedules.
Another option is to move during the off-season, which is anytime of the year that is not the summer. Movers are far less busy in the spring, winter, and fall, and may even offer promotions to bring in new business.
If you want to further bring down the cost of your move, you can hire local movers to only handle the loading, unloading, and driving portion of your move. That means you pack all your belongings into boxes and bags ahead of time. The movers arrive at your home, load everything onto the truck, drive to your new residence, and unload your belongings there.
Frequently Asked Questions
How do I know if an item is hazardous?
Most local movers will be happy to provide you with an extensive list of materials they consider hazardous. If you have any belongings that contain those materials, ask the movers in advance if they will allow you to place the belongings inside their moving truck.
Am I better off renting a moving truck and relocating all my belongings myself?
Completing a local move without the help of professional movers is a real option for those who have the time and physical ability to do so. If you live with several people or your family, and several of you are strong enough to lift heavy objects, then renting a moving truck and doing a DIY move will save you money.
If the movers will not relocate specific items, should I throw them away before my move?
Throwing away items that are not permitted on moving trucks is rarely the best option during a local move. If you were moving across the country or more than 50 miles, then separately relocating those items may not be an option. Since you are moving locally, you can pack up most excluded items, put them in your car or truck, and then drive them to your new residence.
Some items may require you to take precautions, though, which is why you should read up on the best practices for relocating hazardous materials such as gas tanks, chemicals, and flammable materials. Disposing of paint, paint thinner and other hazardous items should be done carefully as well. Check with your local DPW to see if there are recycling opportunities, or if not, how best to dispose of them. Do not just put them out with the trash or place them in a dumpster!
Avoid Packing Prohibited Items During a Local Move
Moving locally is a challenge, especially if you have a lot of belongings. One way to further add to your stress is by packing prohibited items in your moving boxes, or placing them with your other items and expecting the movers to pack them up.
Check the extensive list of items your chosen movers will not relocate, and then make alternate arrangements to transport those belongings to your new residence in the local area or dispose of them responsibly.