Total of
1
movers in
Wilmington
Superior Moving
Wilmington

Wilmington, DE

3.77
37

Years in Business

0

Trucks

100

Workers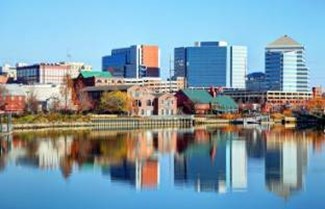 Movers in Wilmington, Delaware
When you're getting ready for an upcoming move, you are going to start to look for moving companies in Wilmington, DE in order to get the help that you need. You want a company that knows what they're doing and does it well. There's a lot that you need to take care of for your move, and you want to have the best Wilmington movers to take care of the issues at hand.
At iMoving, we help to connect you with the best long-distance moving companies so that you can make solid choices and know what it is for you to get done. We're a company that facilitates moves, helping you to find the right local movers so that you can work out the details and know that your move is going to be taken care of properly from start to finish.
Not only that, but we can help you to compare prices between many of the moving companies in Wilmington DE so that you can find the one that fits your budget and whatever it is that you may want to do in regards to your move. Every single one of the companies that we work with has been properly vetted and checked out, and they all are insured, bonded, and licensed. This allows you to have peace of mind that you're going to have a move that goes smoothly. Check out iMoving's site and get connected with the right local or long-distance Wilmington moving company today.
Moving Services in Wilmington, DE
Full Packing: Want someone else to pack? Many of the moving companies that we're associated with offer partial and full packing services.
Storage: Need to store items in between moving out and moving in? Storage services are often available from many of the companies that we offer quotes from.
Local Moving: Are you headed across the street or across town? Local services are always available!
Long Distance Moving: Intrastate and interstate moving services that help you to get your entire move set up and ready to go with no problems!
Commercial Moving: Businesses that are relocating can get their items safely and easily moved with the help of our pros.
Special Handling Services: Concerned about a large item or are you moving antiques or fine art? White glove services are common and available, just be sure to mention it when you get a quote from our site.
Make Moving Easier With These Moving Tips
When getting ready to move, be sure that you have a system with your boxes. By using color coding and labeling everything, you can be sure that you've got everything in order and that it's going to go to the right place when you arrive at your new home.
Don't spend extra money that you don't have to! During packing, use socks and shirts to wrap up fragile items and to put them inside cups, mugs, and glassware. It'll keep everything safe and you'll pack much more efficiently.
Don't forget to pack an overnight bag! When you arrive at your new home, you want to be able to grab your essentials, like clothing, toiletries, and medication that you may need. By having that all in one bag that you keep with you, you can prevent issues and stress when you arrive at your new home.
What to Expect When Moving to Wilmington, DE
Wawas on every corner. Wawa is a convenience store/gas station chain that Delaware residents universally love, and it's especially true in Wilmington.
One of the smallest "biggest" cities. Wilmington is the largest city in the state of Delaware, but it only boasts just over 70k people. This gives the whole area that "small town" feel that they're looking for when they move to a new place.
Wilmington has tons of great places that you can eat and spend time with people. While it isn't the biggest "foodie" city, you'll never run out of great options.
While you may hear from some sources that Wilmington isn't a great place to live, don't believe all of the noise. There are several great school districts found in the city, and a variety of safe and unique neighborhoods where you and your family could settle down.