Total of 2 carriers in
Missoula
Missoula Mountain Movers
Missoula

Missoula, MT

3.91
3

Years in Business

2

Trucks

6

Workers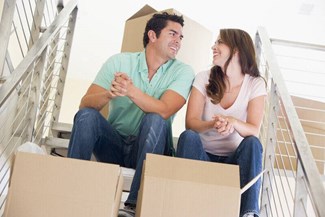 Moving Companies in Missoula
Completing that move to a new place may be somewhat difficult because you lack the proper means for moving your items. iMoving can simplify all that work for you and ensure you complete that move to your new destination. We are a moving facilitator that can connect you to different Missoula moving companies.
Our easy-to-use platform makes it easy for you to plan or organize your move within Missoula or to a different state. We have partnered with highly reputable moving services in Missoula to ensure your goods get to the preferred destination. You can never go wrong when you choose us.
Missoula is a city situated in Western Montana. There is a lot you and your family can achieve when you move to this particular area. Missoula has several schools and social amenities. You will find everything that can guarantee you and your kids a quality stay in this city. Look for a good mover that will ensure you get to the city and settle into your new home. iMoving is here to connect you to several Missoula moving companies.
Tips for Choosing the Right Moving Company
With a wide range of moving companies to pick from at iMoving, you need to look for one that will offer quality service. Choosing the right mover in Missoula is a decision you should make carefully. Here is how you can pick the best
Consider Your Moving Needs
You need to consider your moving needs care if you want to settle for the best local moving companies in Missoula. If you have a wide range of items or are moving to different states, there are Missoula movers that can sort you out very fast. Factoring in this will help you identify the right company to meet your needs. iMoving has made it easy for you to pick the right moving services in Missoula. We can connect you to different movers that will get you to your next destination.
Reviews
Going through reviews can help you identify the best mover in Missoula. You can get such reviews on iMoving platform. We have also indicated the star ratings of different moving companies in Missoula. This can guide you in identifying the best for a successful move within and out of the region.
Costs
Moving comes at a fee. Always be prepared to spend a certain sum on your moving expeditions. Estimating such costs is a challenging task for many who are moving for the first time and lack an idea of the amount that may be needed.
Here at iMoving, we have simplified all that work for you. We have a moving cost calculator that can help you calculate the expenses you may incur. These costs are dependent on the size of the house you are moving to, the packing method, and the mover's insurance type. Use iMoving to know the costs you may incur for your local move.
Insurance
Using a properly documented mover is also essential for your move. One essential document to look out for is insurance. This will ensure you get compensated if you lose your items or get damaged during your move.
Our platform, iMoving, will connect you to several insured Missoula moving services. You no longer have to worry when your items get damaged during a specific move because Missoula movers that have partnered with us are all insured.
Additional Services
Moving companies offer extra services apart from ensuring your items get to their new destination safely. Some Missoula movers also act as storage companies. They will keep all your items safe as you await transportation. Our movers have state-of-the-art storage facilities that are highly secure and designed to store perishable goods.
Moving Tips to Follow
You should follow these moving tips to ensure everything goes through smoothly, and you experience minimal challenges.
1. Pack Carefully
How you pack your items plays a significant role in ensuring your move is successful. Our partners will come with moving boxes to ensure your items are kept in an organized way. We have partnered with highly experienced movers who value the safety of your items more than anything else. They will ensure that fragile items are well-packed to minimize any chances of breaking.
2. Create a Moving Inventory
A moving inventory is essential in ensuring everything is perfectly organized when getting your items to their new destination. Creating one should not be that difficult. You can create an inventory for each room in your house.
Write down all the information you consider essential about your items. You can also take photos as a backup for your already written inventory.
Go through your items again to ensure nothing is missing. You can then move everything close to an area where movers will access them easily. This will simplify everything for you. The highly qualified movers we have partnered with can help you out in creating your inventory.
3. Start Early
You should plan your move early to have a smooth time getting your items to their new destination. Start by organizing some of the things you plan to carry to your new destination.
Keep them in order so that you may have a smooth time packing in boxes and having them moved to a nearby truck. You can do this a week or a few days before moving out. We have partnered with different moving companies in Missoula to advise you on how to go about the whole process. 
You can also hire them to help out with your move once you are done with the whole process.
4. Stay Organized
Keeping yourself and your items organized before and during your move is essential. This will help ensure that you have a smooth time loading and unloading them. There are different ways you can keep your items organized while on your move.
You can start with fragile items and pack them in boxes that are correctly labeled. There is also an option of packing items from different sections separately.
Follow these tips and look for a moving company in Missoula that will grant you a smooth move. iMoving is the right platform to link you to the best movers in Missoula.