Total of
1
movers in
Chicago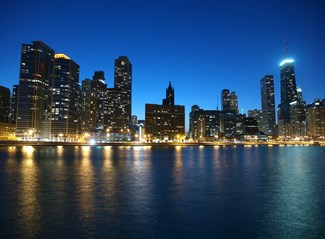 Movers in Chicago, NE
The Chicago area is an appealing place to live in Nebraska, especially if you are working in Omaha. As you plan your move, consider using the iMoving platform to make it a lot simpler to find the best rated movers in the area.
With the help of iMoving, you can find movers in Chicago, NE to handle your local or long-distance move. The advantage of using the iMoving platform is that you do not have to do any of the legwork. Rather than spending your time going through reviews of movers, you can rest easy knowing our team has already put in that work.
Ensure you can relocate smoothly by connecting with the most reputable and affordable movers in the area. Trust iMoving to help you navigate your upcoming Chicago move.
The Safest Way to Hire Local Movers in Chicago, NE
A significant reason why people choose to leverage the iMoving platform is that we take a lot of the guesswork away from hiring movers. Rather than being unsure if you are connecting with reputable local moving companies in Chicago, NE, you can have peace of mind.
Trust that iMoving only allows local movers in Chicago, NE on our platform where they are manually vetted by our team. We assess the most reputable movers in the area, interview them, read through customer reviews, check insurance information and moving licenses, and verify other relevant information before featuring them on our platform.
Whether you are moving to a new place in the same city, or you are relocating from a nearby area, complete your Chicago, NE move without any stress by using iMoving to find and hire movers.
Seamlessly Hire the Best Interstate Movers in Chicago, NE
At iMoving, we understand the stress associated with relocating to a nearby state or even cross-country. Between arranging the transport of your belongings, pets, plants, and vehicle, you are likely overwhelmed. We can make your life a little easier, as our platform is the most secure way to hire interstate movers in Chicago, NE.
Not only can you search for movers at iMoving.com, but we offer secure communication for requesting binding moving quotes and exchanging information with movers about your upcoming relocation. Customers can also complete an online booking with interstate moving companies in Chicago, NE, along with paying their moving deposit.
Hiring reputable interstate movers results in a more comfortable move, as you are not apprehensive about whether your belongings will arrive on time and in good condition. You can also save money on the relocation, as top-rated movers tend to have the most reasonable moving rates as well.
Learn More About the Cost of Movers in Chicago, NE
The best way to understand the cost of moving is by using the moving cost calculator on the iMoving website. We allow customers to obtain quick moving quotes, when the only information required is the number of rooms you are moving, the types of rooms being moved, the origin and destination zip code, and the date you are moving.
While a quick quote can provide you with a rough estimate of how much your relocation may cost, we understand that some customers want more precise quotes. If you provide us with more details about your move, and allow our team a few hours to assess that information, we can provide you with an extremely accurate moving quote.
Anyone working within a tight budget will appreciate using our moving calculator to understand the moving quotes available to them. Customers can then decide if they want to request a full-service move for a potentially higher cost, or handle some work themselves to reduce the cost of relocating.
Helpful Tips for Moving to Chicago, NE 
If you are in the final stages of preparing for your Chicago, NE move, consider using the printable moving checklist from the iMoving website to make your relocation a little easier to handle.
The moving checklist is extremely helpful, as it lets you write out every little task you must complete before relocating. There is far less chance of you forgetting an important task when you use the iMoving checklist.
By using the iMoving platform to connect with the most reputable Chicago, NE movers, and hire the ones that best fit your requirements and budget, you can ensure your upcoming relocation is a comfortable one.