Total of 1 carriers in
Salem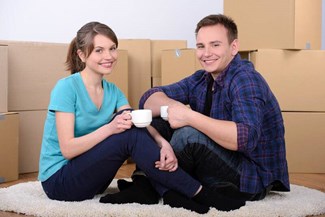 Salem Movers
Moving companies come in handy when you want to move your household or office items to a new destination. There are instances you may be required to make that move to a new spot within your state or outside. Transporting your items may prove challenging because of how heavy or fragile they are. Hiring a moving company is the best option because they have the required expertise to sort out your move.
iMoving is a moving facilitator that can let you access a wide range of moving companies in Salem, New Hampshire. We have an online platform where you can plan your move and monitor your items as they get to their preferred destination. We have partnered with highly reputable moving services in Salem who can guarantee you quality service.
Our movers are taken through a strict vetting process to ensure they meet the required qualification for the job. Our partners must have proper certification and insurance before commencing their operations. You can never go wrong when you hire a moving company in Salem through iMoving.
Salem is a coastal city situated in Essex County, New Hampshire. There are many museums in the city where you can visit and understand the rich history of the region. Salem is also an ideal place to settle with your family.
There are schools, social amenities, and various other facilities that can help you achieve more with your family. If you are planning to settle in the region, you should look for a good company that will help you complete your move.
iMoving is the best platform to use if you are looking for the best Salem movers. They will ensure you settle in slowly, whether you are moving your household or office items.
Mistakes to Avoid When Moving
You are bound to make mistakes when moving, especially if you are doing it for the first time or not familiar with this kind of service. Here are common mistakes to avoid when moving.
Poor Packing
Packing is essential for a successful move. Failure to pack your items as required may result in them breaking or getting damaged completely. You should do your best to ensure your things are packed correctly to minimize their chances of getting damaged when moving. We have partnered with highly experienced moving companies in Salem that value client belongings and will do their best to ensure they are correctly packed to prevent damage.
Choosing the Wrong Mover
It is another mistake you can make when moving or planning your move. Hiring a wrong mover can mess your move to a certain extent. They may not get your items to their destination in their preferred manner. There are different qualities you need to look out for in the moving company you plan to hire.
Proper documentation, experience, and excellent customer service are essential qualities to look out for. iMoving can link you up with highly- experienced moving services in Salem, New Hampshire. You don't have to worry about the quality of service offered when you hire local moving companies from our platform.
Poor Planning
Planning your move early is essential if you want to have a smooth time. You can do this weeks or days before your move to avoid the last-minute hassle experienced when moving. The best way to go about it is by starting to pack your items early. You will only be required to do some little work at the last minute to finalize your move. Some of the moving services in Salem we have partnered with can help you plan your move smoothly.
Failure to Budget
Moving is a service that will see you incur several costs. You are required to pay to have your items moved to the preferred destination. Budgeting early is essential if you don't want your move to stall because you lack funds. You can calculate the expected costs before you move to come up with the amount you are likely to spend.
Our iMoving platform has made it easier to calculate the expected moving costs and choose the right Salem moving companies. The cost calculator feature on our platform makes it easy for you to determine the exact moving cost you will incur for local moves or out of the state.
Not Taking an Inventory
Taking an inventory during your move is essential because you will be in the know of various items you have packed in your boxes. This is vital if you want to have quiet time when loading and unloading your things.
You will perfectly understand what is contained in each of the boxes and know how to handle them carefully. The chances of your items breaking are very minimal when you have an inventory of them. Moving companies in Salem that have partnered with us can help you record a proper list to grant you a comfortable time during your move.
Using the Wrong Packing Materials
Proper packing is essential for a smooth move. You need to factor in all the fragile items you have before proceeding with your move. Using the right packing materials is also essential in reducing the chances of your fragile items from breaking. iMoving can link you with companies that will come with the right moving boxes and materials like bubble wraps that minimize the chances of fragile items breaking when they come into contact with each other.
Conclusion
Hiring a moving company in New Hampshire should be the least of your worries. You don't have to waste much of your time going through various review platforms because most of the highly-reputable local movers within the region have partnered with iMoving.
Our platform will link you with high-reputable Salem movers who will meet your moving needs. It is as simple as logging into the platform, selecting a mover, and planning your move. You can also get a quote and calculate your moving costs on the platform.
Organizing your relocation has been made convenient with our platform. How about you choose iMoving to have a smooth time relocating to Salem, New Hampshire.