Total of 1 carriers in
Santa Fe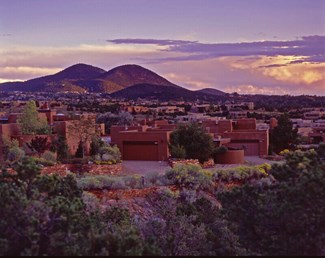 Santa Fe, NM Movers
Natural beauty, tranquility, and affordable cost of living make Santa Fe an ideal place to live, work or retire. But, to make a Santa Fe move smooth and stress-free, you'll need to choose and hire professional movers with the skills, equipment, and experience to handle your relocation.
The iMoving team of moving experts has curated a list of the best professional movers in Santa Fe, NM offering local and long-distance moving services for moves down the street, across the city, and to just about anywhere you want to go in the USA.
With an easy-to-use search tool and tons of expert moving advice, iMoving makes finding and hiring professional movers simple and easy. Check out how we can make choosing local and long-distance movers near you a breeze.
How to Choose Local Movers in Santa Fe, NM
Choosing local movers in Santa Fe, NM requires a bit of research to find the best company for your needs and budget. But with iMoving's extensive database of Santa Fe moving companies, you can easily compare prices and services to find the perfect mover for your local move.
All of the moving partners on our site have been vetted and verified to have the required household goods licensing needed for the state of New Mexico. This licensing ensures that any of the local moving companies in Santa Fe, NM you choose from iMoving are reputable, qualified, and capable of completing your move.
Additionally, our platform allows you to read customer reviews and compare company ratings to give you an idea of what others have experienced with each mover. This will help you make the right choice for local moving services that meet your needs.
How to Choose Professional Cross-Country Movers in Santa Fe, NM
Choosing cross-country movers in Santa Fe, NM means finding a company experienced in handling moves of this distance and type. Since these moves are more complex than local ones, you'll need to be sure your mover has the proper permits and insurance in place.
For your safety and peace of mind, all of the cross-country moving companies on iMoving are fully licensed and insured to handle moves of any distance. We also offer a wide range of services to choose from, so you can select and pay for the right mix of moving services from cross-country moving companies in Santa Fe, MN, whether it be full-service movers or per item moving assistance.
With our secure booking platform and a money-back guarantee, you can be sure that your long-distance move will be handled with the utmost care and professionalism or your money back.
What is the Cost of Movers in Santa Fe, NM?
Santa Fe has an incredibly reasonable cost of living, which also extends to moving services in the area. Most local moves are priced at an hourly rate of $35-$100 per hour, with the average move taking 6-8 hours to complete. This means the cost of a local move will be $210-$800+ depending on the size and scope of your move.
For long-distance moves, Santa Fe is considered a 'medium' distance state which means most moves will fall in the $2000 - $4000 range. This price will include the cost of fuel, labor, and other necessary moving services.
Of course, your final cost will be determined by the size of your home, the number of belongings you have, the services you need, and other factors. Use our moving cost calculator to get a personalized moving estimate based on the specific services required for your Santa Fe move.
What To Expect When Moving To Santa Fe
The weather in Santa Fe is pretty moderate, with highs in the 70s and 80s for most of the year. However, the area does get a fair amount of snowfall in the winter, so be prepared for some cold weather if you're moving here during that time.
To ensure that you don't forget any moving essentials before getting to Santa Fe, we recommend reading our detailed moving checklist. With this handy guide, you can better understand what to expect and what you need to do to get ready for your Santa Fe move.
With iMoving's help, you can make your Santa Fe move easy and stress-free. Get started choosing professional movers by filling in your moving details and pressing "Compare Quotes" for tons of free moving quotes from top-rated Santa Fe, NM moving companies.