Total of 1 carriers in
West Fargo
Midwest Moving Company
West Fargo

West Fargo, ND

3.85
3

Years in Business

1

Trucks

8

Workers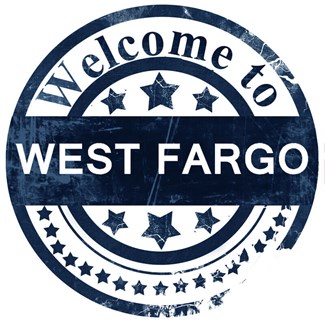 West Fargo, ND Movers
Combining a welcoming small-town atmosphere with the convenience of major city amenities, West Fargo has become one of the more desirable places to live in North Dakota. To ensure your West Fargo move goes according to plan, you'll need to hire reliable and professional movers.
The best way to find the best movers in West Fargo, ND is with the help of iMoving. Our comprehensive North Dakota moving partners database is easy to search and includes only reputable and experienced movers. With iMoving, you can compare moving quotes, read customer reviews, and book your move with confidence. Check out how iMoving can make your West Fargo move a success.
How to Find the Best Local Movers in West Fargo
Using iMoving to find the best local movers is easy and only requires a few clicks of your mouse. Local moves in or around the area are usually performed by moving professionals who have a good understanding of the area. You will find that the best local moving companies in West Fargo, ND have been in business for many years and have performed a large number of local moves.
Additionally, all of the local movers in West Fargo, ND you can hire on iMoving are fully licensed to operate within the state of North Dakota. This is important because it guarantees that qualified and experienced professionals will handle your move.
By choosing any of the local movers in the area through iMoving, you can enjoy a hassle-free moving experience that will save you time and money.
How to Find the Best Cross-Country Movers in West Fargo, ND
Finding and hiring the best cross-country movers in West Fargo, ND for long-haul or interstate moves requires more research than finding local movers. Long-haul or interstate moves are usually performed by moving companies that have the necessary permits to transport your belongings across state lines.
All of the cross-country moving companies in West Fargo, ND you can find on iMoving are fully licensed and insured to perform moves across state lines. Furthermore, you'll get our money-back guarantee by hiring any of the moving companies listed on iMoving directly through our secure online booking platform.
With any of our cross-country moving partners, getting all of your belongings across the state or country safely and securely is a breeze.
What is the Cost of Movers in West Fargo, ND
Estimating moving costs in West Fargo can be tricky as there are many variables to consider. However, the most crucial factor that will affect your moving costs is the size of your move. The average price of a local move in West Fargo is $1,200, while the average cost of a long-distance move is $4,000.
Other factors that can affect your moving costs include the time of year you're moving, the day of the week you're moving, and whether or not you require moving services such as packing, storage, or car transport.
To get an accurate estimate of your moving costs for comparison to quotes you receive from moving companies, use our online moving cost calculator. This free tool will help you understand any specific moving services you need and the approximate cost to move.
Things to Know When Moving To West Fargo, ND
North Dakota is known for cold winters and hot summers, which is why it's essential to be prepared for extreme weather conditions when moving to West Fargo. While the wintertime may make moving to West Fargo a bit challenging, the lower rates of moving during the off-season can save a ton of money for those on a tight moving budget.
West Fargo may require oversized moving vehicles to get special parking permits if the unloading process takes more than 2 hours. To save time and money, it's important to research this information in advance of your move to West Fargo. You should check out our detailed moving checklist for more information on what you need to do before, during, and after your move.
With the help of iMoving's premium online moving services and solutions, you will have no problem finding and hiring the best West Fargo movers for your upcoming transition.