Total of 1 carriers in
Johnston
Vito's Express Moving
Johnston

Johnston, RI

3.83
86

Years in Business

9

Trucks

26

Workers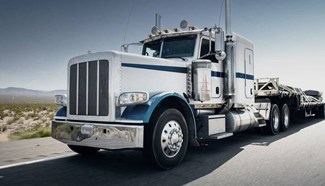 Johnston Movers
It's time for you to start sorting out the details around moving day. While that can be a really intimidating thing to try and make sense of, you want to be sure that you're doing the best you can to get everything worked out. That all starts with finding the best Johnston movers.
Connecting with moving companies in Johnston, RI may seem stressful or overwhelming. There are so many for you to choose from – how do you ensure that you've found one with a solid reputation? That's where iMoving is here to assist you with the process.
As a moving facilitator, we've taken a lot of time building relationships and ensuring that we're able to help you find moving companies that you can trust and that are going to do your job well in a manner that fits your budget. Then, we built iMoving.com so that you can get the resources that you need, all from one place and with ease.
All you need to do is search using the info about where you're moving from and where you're headed. Once you put that in, we'll provide you with a handful of quotes from Johnston movers that we've partnered with. You'll get accurate info and can be confident that the moving companies are all professional, with solid reputations.
When you find the right movers, you can also schedule your move and pay for it via our site. Then, you can go back to the other details of your move (packing, changing addresses, etc.) and you'll be ready to go when moving day comes!
Moving Services in Johnston, RI
Commercial Moving – Are you a business owner that needs movers for a relocation purpose? Indicate it in your search and we'll connect you with the right businesses.
Local Moving – Local moving services include anything within a certain mile radius (it depends on the company, but most say 100 miles or less).
Long Distance Moving – Long-distance moves are multi-day endeavors that require more effort and planning, so moving companies in Johnston need to be prepared to take care of them with ease.
Packing and Unpacking – Need assistance with packing and unpacking your home? Many moving companies offer this for an additional fee.
Storage Services – Overnight storage, short term, and/or long-term storage options are often available if you have to wait for a move-in date or you have more than you can fit in your new place.
Other Options – Many companies will sell their own moving supplies or kits, offer services for fragile or large items, and offer a wide array of other moving-adjacent services as well.
5 Tips to Make Your Move Less Stressful
Be Smart When Packing Electronics
When you're getting ready to pack up electronics, always use your phone to take a picture of the area where things are plugged in. Then, you can use that in order to hook it back up at your new place. Also, if you have the boxes that these electronics came in, be sure that you use them for packing – they'll be safer and they'll fit the devices better.
Don't Pay an Arm and a Leg for Boxes
There are so many different ways to get things that you can pack in that you don't necessarily need to buy a lot of boxes. You can get them from local businesses (offices and liquor stores are best) or you can use items you'd be packing away anyway, like suitcases or laundry baskets. You can save a lot if you're willing to take some time to pack a little.
Understand What Can't Go on the Truck
There are a number of things that you can't put on the truck and that you'll have to take with you. Anything that is alive will have to be transported with you (including plants) and most liquids are prohibited from going on the truck. Other restrictions may apply based on the moving company, so read that info before you start packing.
Focus on Packing Up One Room at a Time
Don't jump between every room – work on one room at a time (unless you have different family members focusing on different rooms). It'll prevent confusion, it'll make everything much more streamlined, and it'll ensure that one room gets done before you decide to dive in and get started on the next.
Take Care of Your Mental Health
If you need to take a break, do so. Relax for a little bit, or take some time to focus on yourself for a bit. That way, you'll be ready to take things on and you won't be too stressed out by the time that moving day comes along.
What Should I Know Before I Move to Johnston, RI?
If you're looking for a pleasant suburb of Providence to move to, then you'll find that Johnston is an amazing place to go. With a reasonable cost of living, above-average school districts, and ease of access to Providence proper, you will find that Johnston is a pretty solid option to consider moving to.
Located in Providence County, Johnston is a place that you want to be sure that you have a car available to go from place to place. The entire area is car-friendly, but you'll need your own transportation to get where you need to go. The traffic can be pretty difficult at times, so be sure that you learn how to drive defensively and prevent problems before they happen.
Do you like the food scene? It's pretty hopping in and around the Providence metro area, including Johnston and the other nearby suburbs. If you really enjoy delicious food, there will always be somewhere to go. There are people who have lived in the area their entire lives and they still haven't tasted everything that space has to offer.
Higher education is also a big deal in the Providence metro area – there are over a dozen different colleges there, and a couple of community colleges as well. If you or your children are seeking out higher education at some point, you're sure to find the school that fits their needs.
Lastly, this area is very affordable to live in. More often than not, you will be able to find rentals and homes for sale that are going to easily fit within any budget. With so many options to choose from and so much to explore, it's not surprising that Johnston is one of many Providence suburbs that people call home.