What is the Average Age to Move Out of Parents' House?
Knowing what you need to accomplish when moving out for the first time is essential. Here's our guide for moving out of your parents' home.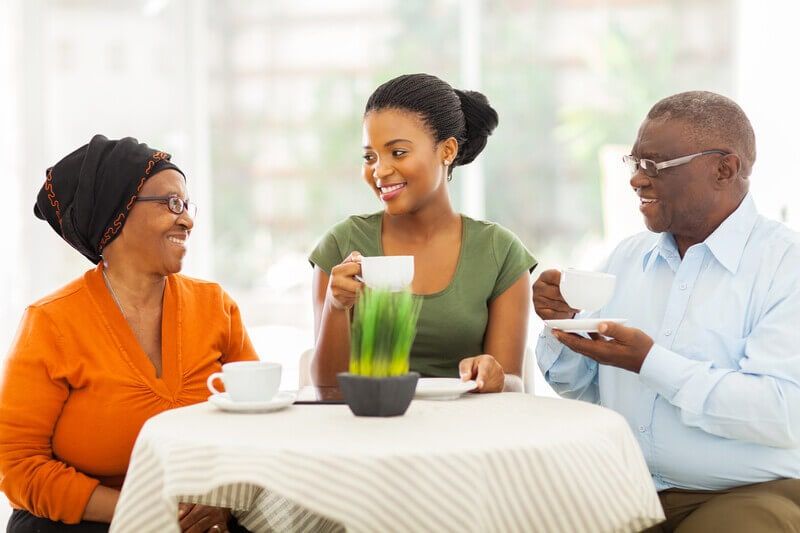 While there are a lot of factors involved, the average age when people move out of their parent's home is somewhere between 24 and 27. This makes logical sense – it's after many people have completed college and around the time when most people get married and/or are in a long-term relationship.
But moving out of your parents' home can be quite a challenge, especially if you aren't sure what is happening next. Our guide is here to help you sort out what is most essential as you get ready to move out of your parents' home for the first time.
How Do You Know that It's Time to Move Out?
There are a lot of things that can come up as you get older, especially if you're still living at home. Sometimes, there are subtle things – your commute is too long, or you just don't feel like you have enough privacy or autonomy related to how you spend your time.
There are some mental health issues that may arise that indicate that you should move out of your parents' home, as well. For example, if you have a bad relationship with them, or they've mistreated you, then you want to try and move out sooner than later.
Lastly, you may just feel that it's time. Maybe you want to be more independent, or you want to learn some more life skills and get things in order before you settle down with a potential significant other. But when it's time, you'll probably figure it out quite quickly.
What Should You Do Before Moving Out of Your Parents' Home?
It's not recommended that you just leave your parents' home whenever unless you're in an unsafe situation. Here are a few things that you may want to get in order before you decide to move out.
Have a job and money sorted out: Are you employed, or do you have a business that you run? How much of a budget do you have to work with? And are you making enough that you will be able to pay for things like your rent, your utilities, and groceries? Get that sort of stuff in order first.
Know where you want to live: Do you have an idea of what area you want to live in? Explore the areas near your place of work and/or school, and see what neighborhoods may be best for you, your needs, and your lifestyle.
Start getting into a healthy routine of chores and work: You're not going to have your parents looking over your shoulder all the time like they did at home. Because of that, you want to be sure that you get into a healthy routine of chores and work. Make a schedule and try to stick to it as best as you can.
Don't be afraid to ask for help: If you need help figuring stuff out, ask someone safe. That may be your parents, or it may be another friend or family member that you trust. Either way, you want to be sure that you get help when you need it.
How to Choose Your First Apartment
Choosing your first apartment is so exciting – but if you've never looked at renting anything before, you may feel overwhelmed by your choices. Here's a quick overview of what you should consider when you're looking to rent your first place.
How far is it from the places you go the most often (work, school, parents, church, etc.)? You don't want to end up spending an arm and a leg on gas money on top of your rent and utilities.
What do you want access to nearby? Do you want to be able to walk or bike to certain places? Do you want to be in a busy part of town where you can walk to a bar or restaurant? Or do you prefer the quiet corner of town?
How large of a space do you need? Are you looking at something like a studio apartment, or do you want a bedroom and other space?
Do you have any accessibility needs that should be addressed? For example, do you need to be on the first floor and/or have access to an elevator? Does the bathtub/shower need bars?
How much of a budget do you have? The rule of thumb is that your housing should be no more than 40% of your budget, but that's hard for many people to accomplish nowadays. The cost will play a big role in what you're doing.
What's involved in the contract? Is it month to month, or are you going to stay there for a year or more? Read any contract carefully before you sign it.
Does the landlord and/or rental company have a good reputation? Are they easy to work with and can you communicate well with them?
These are not the only things that you need to look for when you start shopping around for an apartment. More often than not, you want to put together an entire list of the things you want and need. If you do that first, you'll find that you're much more prepared as you go and check out potential options.
What Should You Have on Your Wish List?
Your friends and family are going to want to help you get on your feet when you move out. One of the best ways to let them help is by putting together a wish list of the items that you may want or need in order to make your new home your own.
How do you get started with a list of wants and needs? Here are some ideas that you can use when you're putting together your own list of needs and wants for your new space.
Bedroom items – mattress, bedframe, dressers, nightstands, sheets, pillows, blankets, hangers, curtains, and/or shades.
Living room - couch, chairs, and/or loveseat; coffee table and/or end tables; television and entertainment center.
Office – desk, chair, computer, filing cabinet or drawers, bookshelves
Bathroom – shower curtain, hooks, and liner; towels and washcloths of all sizes; floor mats; toiletries
Kitchen – Table and chairs, bowls, cups, dishcloths, silverware, trash can, storage containers, appliances (coffee maker, toaster/toaster oven, hot plate, air fryer, etc.).
A home toolkit with all of the basics. This can include hammers, nails, screwdrivers, wrenches, and other tools you may need to fix items, hang pictures, and whatever else you may need to do.
Step stool or ladder (in case you can't reach everything in your new space).
Cleaning supplies, including bleach, dish soap, laundry detergent, sponges, and other items you may need to keep your apartment as clean as possible.
First aid kit (or at the very least, some Band-Aids and antiseptic of some sort)
Smoke detectors, fire extinguisher, and carbon monoxide detector for safety purposes (some apartments may have this included, others will not).
You may have some additional needs, and you can include them on your wish list as well. Put your wish list online so that friends and family who want to give you a hand are able to do so. Some wish list options will give you a discount on items that you
Frequently Asked Questions
How much money should I have saved before moving out?
You want to be reasonable and start small. Typically, you want to have somewhere between $1000 and $2000 set aside in your emergency fund; more if possible. The more prepared you are upon leaving your parents' home, the less stressful it will be (and the less likely it is that you'll end up back there because of financial issues in the future).
What if I'm older than the average move-out age?
It's totally fine to be a "late bloomer," even when it comes to moving out of your parents' home. Sometimes, economic factors make it difficult to find a job with a living wage and/or affordable housing. Basically, it's up to you and the family that you're living with to determine what may be best in terms of moving out of their home and being on your own.
Is it normal to feel nervous about moving out?
Of course. It's a huge step to move out of your parents' home, and you want to be sure that you plan for it properly. You may even have a hard time adjusting to not being home. But that's okay – this is an important step for you and, in the long run, you'll be glad that you finally took the leap.
Getting Ready to Move Out
There's a lot to be said about moving out of your parents' home (hire a local moving company), and it can be overwhelming. But, if you plan well and you determine what you want to do, you'll find that it's a great experience and can help you to start growing up in big ways.