Cost to Hire Movers for a One Bedroom Apartment?
If there is one thing that is equally exciting and nerve-wracking at the same time, it is probably the moving process. Whether you're about to be looking at local moving or even long-distance moving, the process can be lengthy, costly, and anxiety-inducing.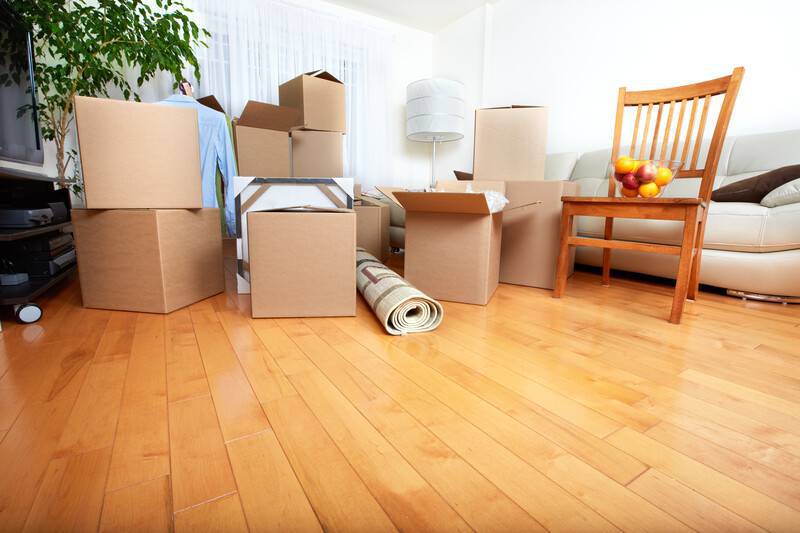 If there is one thing that is equally exciting and nerve-wracking at the same time, it is probably the moving process. Whether you're about to be looking at local movers or even long-distance moving companies, the process can be lengthy, costly, and anxiety-inducing.
Maybe you just bought a two or three-bedroom house in a new city or state, and are excited to move out of your smaller apartment. The excitement about moving to a new, bigger place can be adrenaline-pumping, but when the time comes for your big move, your nerves might start piling up on you.
It doesn't always have to be that way, however. Everyone wants to save money during a big move, and no one wants to spend a fortune just to get their stuff from one place to another. When you're looking to make your big move as inexpensive as possible, your best bet is going to be to start looking at the cost to hire movers in your area.
Moving: You Don't Have to Do It Alone
During a big move, some people may want to try and do everything themselves. They may think that hiring a moving company will be too expensive. Folks might rationalize that they can handle every single aspect of the move by themselves, or maybe with the help of a few friends or family members.
Sure, the thought of saving some cash might be a motivating factor in trying to move everything yourself, which you could with some help and a rented U-Haul. Moving everything yourself, however, can be a daunting task that can pose a hazard to you if you are trying to do everything alone. You could drop something heavy on yourself or throw your back out trying to lift up on heavy furniture, and that is not something you want to go through.
The good news is, however, that you can hire professional movers that are dedicated to their work, and won't break the bank. The costs alone can be worth saving you the back-breaking troubles and worries of having to do everything by yourself.
How Does Utilizing a Moving Service Work?
Hiring a moving company can be a simple process, and is not as difficult as many people might think it is. All you need to do is research some of the best companies in your area to help you with your move. Look for reputable movers online, check out their websites, and read reviews from previous customers. If you see plenty of raving, glowing reviews about the company, then it is a safe bet that it might be a company that you can trust.
When you've identified a good, reputable company that obviously cares about good customer service, then your next step will be to pick up the phone. Let them know when your projected moving day is, and where you're going to be moving. Depending on how far you're moving and how much you have to move, your movers will be able to provide you moving quotes for your big day, as well as delivery dates for all your belongings.
Many of the best companies in the moving industry even provide specialized services such as whole house packing, which means you will be able to sit back and handle some of the other aspects of your move while your movers take care of all your stuff. Packing services can take a lot of stress and work off of your plate. Talk about convenience!
How Much Does Hiring Movers Cost?
The cost of hiring a moving company can vary depending on several factors, one of the biggest being the distance of your move. For example, if you're doing an intrastate move within 100 miles or so, your move will be a lot cheaper using local movers. If you're planning a long-distance move, your costs might go up quite a bit more, as most companies will charge either by the mile or by an hourly rate.
There may be some extra fees depending on if you need any extra services done or not, as well, such as packing or special handling for heavier or antique items. The best way to know what you should expect to pay is to get a quote from a reputable moving company.
For the labor costs of moving a one-bedroom apartment, you'll probably be looking at a price somewhere in the range of $300 to $500, before adding on the distance of your move.
The Costs to Move a 1-Bedroom Apartment
Local moving companies generally charge hourly, with a median rate of around $100 per hour for 2 movers and a moving truck, which is enough to move an apartment. A one-bedroom apartment moves often take between 3-5 hours or $300 - $500 for just labor. You may be charged additional costs for special services and supplies. Here are some examples:
Carrying items up and downstairs
Elevator carries
Long carries (inaccessible parking and long hallways)
Shuttle service (when the mover's truck cannot fit your narrow street or park closest to your apartment)
Storage
Packing services
Packing supplies
Make sure you ask your movers detailed questions when they are providing in-person estimates for you. Prices may vary based on the actual floor apartment you are moving from or the availability of parking near your property. ensure you provide all important information about the buildings when obtaining an estimate for a more accurate moving quote.
Cost of Local Moving of 1-Bedroom Apartment 
We discussed with a moving company in Los Angeles and they were polite enough to share their experience with us on the average cost of moving bedrooms d locally based on specific factors.
The table below contains an analysis of the cost of moving a 1-bedroom apartment locally. Costs are dependent on the number of items a customer may have, how hard the access is, and if they require packing services together with the move.
| | | | |
| --- | --- | --- | --- |
| Apartment Density | Easy Access | Moderate Access | Difficult Access |
| Sparse | $400 to $450 | $450 to $500 | $500 to $550 |
| Moderate | $500 to $700 | $600 to $800 | $700 to $900 |
| Jam-Packed | $800 to $1000 | $900 to $1100 | $1100 to $1300 |
| Sparse (w/carton packing) | $600 to $650 | $650 to $700 | $700 to $750 |
| Moderate (w/carton packing) | $800 to $1000 | $900 to $1100 | $1000 to $1200 |
| Jam-Packed (w/carton packing) | $1200 to $1400 | $1400 to $1500 | $1500 to $1600 |
Note, the prices above are general ranges for this particular mover and each customer's special situation is unique. The factors below will impact your moving cost and whether your exact moving cost will go up or down in these ranges:
The quantity of stuff you have
The access to the home from the entry door to the truck at both homes
The distance of your move
How ready you are for the moving workers
Whether or not you require packing services
Which relocation company you hired
The time of the week, month, or year you are moving
When you contact a moving company for a 1-bedroom apartment, they will either provide you a moving quote on the phone or come into your home and inspect your apartment. That is only when you will receive a more comprehensive moving cost.
How much does it Cost to Move a 1-Bedroom Long Distance?
Companies calculate long-distance moves based on the weight of your items, the distance the moving representatives will travel, the cost of additional services, and extra insurance on your shipments. While prices are different from one mover to the other, the table below will provide you an insight into a standard range for moving a 1-bedroom apartment.
| | | | |
| --- | --- | --- | --- |
| 1-bedroom apartment (3,500 pounds) | 500 miles | 1,000 miles | 3,000 miles |
| Standard cost | $1,600 | $2,100 | $3,800 |
| With packing services | $1,900 | $2,300 | $4,000 |
| With mover's insurance | $1,900 | $2,300 | $4,000 |
| With insurance & packing services | $2,100 | $2,600 | $4,200 |
Remember that prices are estimates, and the exact cost will vary. The weight of your apartment may pass or not be up to 3,500 pounds. Consider the table below with basic belongings contained in a 1-bedroom apartment as well as their estimated weights:
| | |
| --- | --- |
| Furniture | Weight |
| Dresser | 250 pounds |
| Bed (full-sized) | 350 pounds |
| Coffee table | 100 pounds |
| Sofa (three-seater) | 290 pounds |
| 60" flat-screen television | 75 pounds |
| Entertainment center | 210 pounds |
| Dining set (medium table, four chairs) | 600 pounds |
| Desk | 150 pounds |
| Desktop computer and monitor | 50 pounds |
Move Your 1-Bedroom Apartment Yourself
The most affordable way to move is always to perform the moving process on your own. A 1-bedroom move is small and can be managed, so go for renting a moving vehicle and enlisting some of your friends. Below are some of the possible costs you will be charged on a DIY move:
Truck rental: Prices vary based on the size of the moving vehicle you need and the distance you plan to travel. You may also need to buy fuel because some truck rental companies ask customers to return the moving truck with a half tank of fuel. The smallest truck U-Haul offer goes for $19.95 plus mileage.
Packing supplies: Costs for 1-bedroom packing materials start from $40 to $100 on moving supply sites. These often just include boxes and packing paper; you will pay extra for furniture pads, bubble wrap, and mattress bags.
Tip: For small moves, get moving boxes or use old towels instead of buying furniture pads or moving blankets.
Factors that Affect the Moving Cost
While the cost of moving into a 1-bedroom apartment is different for everyone, some factors will be used to estimate the amount your moving cost will cost:
The time of year you plan your move: A lot of people tend to relocate in summer because there are many vacant apartments and friendly weather in general. Sadly, this implies that you will be paying more to hire professional moving companies or rent a moving truck because of the high demand that accompanies the season.
The distance you are moving: If the destination you are relocating to is very far out, there are lots of costs to consider. You will be paying more whether you have professionals moving you or using a moving truck rental. Furthermore, if you are moving away from the city or state, you also have to consider the cost of housing, fuel, and any other extra expenses.
The number of goods you own: The number of shipments you have will affect your moving cost, whether you are making use of the services of the professional moving company or not. Professional moving companies charge you depending on the weight and size of your household shipments. The more belongings the moving company has to take care of, the more money you will pay for their services.
The Cost you may face during the Move
There are costs that you have to deal with as you pack up your old home to relocate into the perfect 1-bedroom apartment. Some of the costs you may encounter include the following:
Professional moving services or truck rental for the DIY move: If you decide to use professional moving services, first conduct some research to find one that will best suit your needs. You can get this done by reading online reviews and asking family and friends. Immediately you screen down on a few movers you like, gather written moving estimates from the moving companies. From this information, you can then determine which company offers the best services.
Remember that the moving estimates are not binding, and the exact costs could indeed go beyond the numbers you are provided. For a self-move, you also need to conduct your research to make sure that you are hiring the cheapest moving truck rental service. Make a reservation of one in advance and perform an inspection before you make use of it to make sure that it is in perfect shape.
Moving insurance: Many people refer to it as moving insurance but it is indeed valuation coverage, which is just the quantity of liability the movers you hire are willing to take in a situation where your items are lost or damaged on the trip. However, valuation coverage is restricted and doesn't offer you complete compensation in case your stuff gets missing or damaged during your move. Consider buying extra insurance from a third-party provider to be more assured. Remember to include the cost of insurance in the moving budget.


Packing supplies: Packing your shipments is an important part of moving. You will need many packing materials like moving boxes of various sizes, permanent markers, tape, scissors, packing paper, bubble wrap, box cutters, and colored stickers or markers to color-code rooms.
Moving equipment: For heavier household belongings, equipment like hand trucks or dollies will be needed to move them.
Cost of renting a storage unit: There might be certain belongings that you no longer need in your 1-bedroom but you are not just willing to dispose of. 
Servicing your car: You importantly need to make sure that the gas in your vehicle's tank is full and has gone through maintenance before the move to avoid any possible breakdowns in the process. This is the case if you are moving on a long distance to your new place.
Tipping the movers: You also must not forget to budget for the tips that you will give your movers immediately after the job is completed on top of the moving estimates the movers give you
A little hand out for your friends for their help: If you go for the DIY approach, you possibly have your friends helping out with your move. Therefore, remember to set a certain amount of money aside for drinks, snacks, or gifts to offer your helpers after the move.
Tips for Saving Costs When Moving a 1-Bedroom Apartment
1. The fewer belongings you have, the less money you will spend: During your 1-bedroom apartment move, consider whether the items you own are worth moving or purchasing new/used again at the new place. In general, the more belongings you own, the more it will cost. Most moving companies do, however, charge minimums. Moving companies may have like three-hour $300 minimum for two workers or in some cases it will be 4 hours $400 minimum for two workers.
2.  Pack yourself: You can save so much money by not getting packing services and handling most of the packing and wrapping yourself. The only belongings you may need professional help with include your furniture items and fragile electronics.
3. Talk about the actual specifics of your move with your movers: You can make plans for elevators and stairs. Always ask for the additional fees you might incur when relocating into an apartment structure.
4. Plan parking earlier: Interact with the landlord to make preparations. You will want the easiest spot you are permitted to perform unloading. You could also plan to come early and park your vehicle closer to the entrance to save space for the moving truck. 
Frequently Asked Questions
Here are some of the most frequently asked questions about hiring moving services:
Why hire professional movers instead of handling it myself?
The biggest advantage of hiring a professional moving service is that these are companies that have been doing this job for years. When working with a reputable moving company, you won't have to worry about truck rental and handling all the labor yourself.
How do I identify the best moving companies?
To find the most reputable local moving companies in your area, simply look at sources such as Facebook, Yelp, or any other website where customers can review companies. If you find a moving company with a lot of rave reviews, it is a safe bet that they are a professional and courteous business.
Another great way to find good moving companies is through word-of-mouth. Have any of your friends or family members moved lately? Ask around for recommendations!
What are some of the special services offered by moving companies?
Many moving companies will offer specialized services like whole-house packing, unpacking all of your things when you arrive at your new home, special handling for fragile or antique belongings, and more! Some moving companies even offer storage facilities for customers to take advantage of before, during, or after the move.
To find out what some of the companies in your area offer, just call them up and ask, or shoot them an email. They will be happy to help you out.
Movin' On Up
Now that you know some of the benefits of going with professional movers for your big relocation, you can focus on finding the best company for you, pack up all of your things, and get ready to leave your one-bedroom apartment behind. Bigger and better things await you, and all that you need is to gather up all the details and make arrangements for your big moving day.