The Best Change of Address Checklist of 2023
It is time to make your relocation known, but there is this question of who to inform about a change of address. Remembering to give the new address to important agencies, groups, and offices that need to be aware of your change is more difficult than giving it to your family and friends.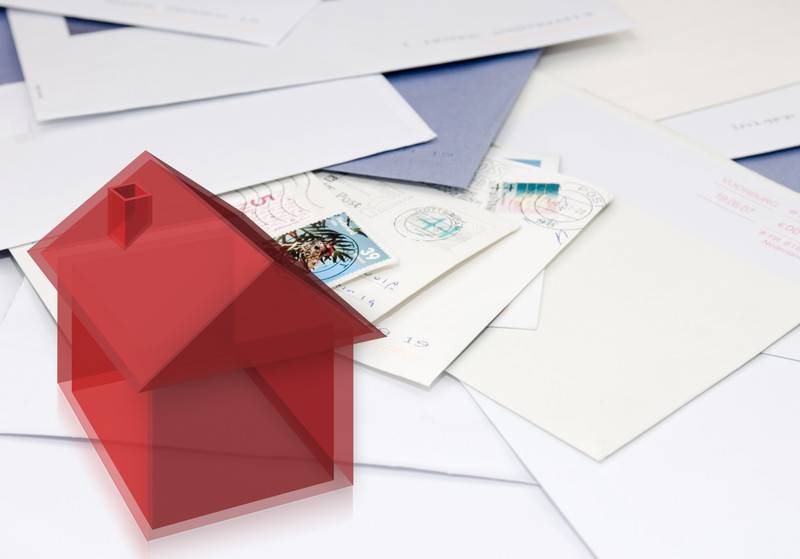 It is time to make your relocation known, but there is this question of who to inform about a change of address. Remembering to give the new address to important agencies, groups, and offices that need to be aware of your change is more difficult than giving it to your family and friends. Although it is important to give your new address to the United States Postal Service, they will only make sure that your mail is forwarded from your old address to the new one for one year after you relocate. Anything sent to the old address after that time may find it difficult to get to you.
You have to inform the right people and appropriate quarters about your move, apart from the normal relocation basics which involve moving boxes and packing supplies, renting a moving truck, or hiring a professional moving company. To avoid issues like service lapses or missed bills, it is important to get this done at the early stage of the relocation process. You need not stress yourself further as we have taken the time to get you everything you need to do when you relocate to your new address. 
In this change of address checklist, we aim to answer all your burning questions regarding your moving and who to notify when you move. Let's kick start the discussion.
Change of Address Checklist – Who to notify when you move?
You will find out who you need to inform about your relocation in this change of address checklist. Although not all the agencies and offices listed below will apply to you, you can, however, use it to narrow it down to the one that applies to you, so you can go ahead and notify them of your change of address.
Below is the list of people or agencies to notify when you move:
Government Agencies
Your life is close to the government whether you believe it or not, except you are living off the grid. Local municipal agencies, state and federal offices are all available. You can be affected by notifying the post office of an upcoming relocation, which means a change of address, updating your photo ID at the DMV, or ensuring your social security checks are issued to you. Some of the government agencies include:
USPS: Ensure your mail relocate with you when you move. You can change your address as allowed on the official USPS change of address website. This will only cost you a little over $1, and you will be given access to more than $750 in special offers and savings when your change of address submission is completed.
IRS: To ensure your tax information remains up to date; the IRS will need to be notified of your new address. This can be done by filling out form 8822. What a seamless process!
DMV: You probably have been to DMV before, as it is an important part of the entire process, and all you need to do here are available online in some states. You are required by law to change your license address even though options may be different from the state you are relocating from. Your voter registration address can also be updated here.
Social Security: You will be required to change the address on your social security card if you are a beneficiary to Medicare or Social Security even though changing it for just the social security card is not essential. This can also be done online.
Financial Services
You don't want to affect your banking all because of your change of address. You will need to ensure all your financial activities have the updated address on it to avoid unforeseen events. If you prefer paper statements, you will need to get the address changed to the new one. Below are some of the financial services you need to notify when you move:
Banks and investment services: Starting with your dollars is a great step. The number of changes that will follow will be determined by your new billing address. Inform your bank and companies where you have investments. Request for the updated check while working this out.
Loan issuers: You will have to inform any financial institution lending you money as well. Among them are student loans, credit cards, and any companies lending you money.
Other financial agencies: Inform companies/financial agencies that offer you services of your change of address to avoid missing out on important stuff. These companies include PayPal, the investment account holder, credit reporting agency, and/or an IRA/401k administrator. Others include:
Accountant/ Tax specialist
Investment brokers/ advisors
Retail credit accounts
Credit reporting agencies
Pension plans and IRA/401k administrators
Utilities
Your local utilities should be informed of your relocation the minute you decide to move. Schedule a plan to shut off to avoid having to pay for what you don't use. These include:
Internet, phone & cable: In case you use more than one carrier, you will have to notify them of your change of address.
Gas & electricity: Switching your utilities automatically comes with a change of address. To avoid the absence of electricity in your new home after you move in, make sure you give the utility company prior notice. They can't provide service to a place they didn't know.  
Water: This is another mistake most people make when relocating, they forget to change address with their water provider. Be sure to include this in your list as you will most likely need to shower after the long sweaty relocation.
Other utilities include:
Television provider
Internet provider
Gas utility
Garbage/recycling services
Telephone (landline and cell)
Water Department
Water delivery/treatment services
Electrical utility
Sewer utility
Insurance
Insurance like dental, life, homeowner's insurance, disability, health, and auto must be updated.
Homeowner or renter's insurance: This type of coverage is only helpful if gotten for the right home. You will be required to contact the service provider for the update of address and also make sure no other changes are required, as the insurance won't follow you when you relocate.
Car insurance: Contact the insurance company that provides coverage for your car to be sure they have an active business in your new place, and also to confirm there is no need for coverage modification as required by some states.
Health, dental, and life insurance: You will be covered in your new place when you change your address with dental, health, and life-related insurance coverage.
Online Services
This includes and not limited the following:
Periodicals and online delivery merchants: You only need to fill a change of address form online to inform the online services of your new address in most cases. To get the latest copies of your favorite magazines sent to your new place, take your time online for the particular publication and look for the best method of submitting an updated address.
Retail websites: The first place you are most likely to update your address is on Amazon Prime. If this is not your case; however, you will have to update your billing and mailing address on the retail sites you frequently use, most especially the one where you often make payments. 
Streaming services: If you are a movie lover, you will need to update your address with streaming services like Netflix.
People and Animal Care
You are to inform in advance the people who take care of your home and animals of your plan to relocate. They will have to plan to fill your spot with a new client as well as determine when they should expect the final payment from you. Below are some of the places to notify:
Veterinarian: Your dog has needs as well. Inform the veterinarian about their new home. If there is a microchip on your dog, then change the address on the microchip registry.
Doctors, dentists, and lawyers: There will be no difficulties making payments or using your billing address once you update your new address with the people who serve you. These groups of people are part of them.
Employer: To have an updated record, your employer will need your new address.
Others include:
Delivery services
Pool maintenance service
Lawn/ Garden service
Housecleaner
Pest control service
Home security service
Memberships - Institutions, Organizations, and Clubs
There are lots of people that need to be aware of your new address, from your household medical care providers to all the memberships and social clubs you frequently use.
Magazines & subscription boxes: Your subscriptions will get affected if you don't update your new address. Avoid delay in your receipt by changing your address online. 
Retail clubs: As a member of Costco or Sam's or any other clubs you are a member, you will be required to update your address to maintain your membership, your membership with the gym should be updated as well.
Religious institutions: Include any institution you belong to in your list as well.
Others include:
Attorney
Dentist
Medical clinic/ doctors
Optometrist
Employers old and new
Cost clubs (Costco, Sam's Club)
Membership Clubs such as AAA, AARP, ACLU, etc.
Veterinarian
Professional memberships
Civic clubs/ organizations
Children's clubs/ organizations
PTA
Neighborhood association
Country club, social club
Children's' schools
Health clubs
Daycare providers
Church
Alumni groups
Charity organizations
How to change your Address when you relocate?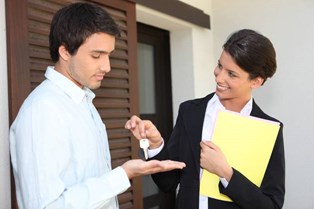 We are now going to discuss the four options you have to make your new address known to those who need to, as you already know them. The change of address method to be adopted is solely your decision to make.
Below is the change of address checklist you've been looking for:
COA Method 1: Update your address in person
It will be nice to visit USPS in person to get the change of address issue sorted out if your local post office is not far from your home and you have time to spare to do the running.  
To update your address in person, do the following:
Go to the nearest post office;
Request for PS Form 3575 from the post office personnel and fill it appropriately right there
You can as well download the form at home and fill before your visit to the post office to save time.
Submit the filled-out form to the postmaster and go back home to continue with your relocation preparation or to your new home to unpack your stuff and get settled in.
You will not be required for any money for the change of address at the post office, as you will have to identify yourself in person. 
COA Method 2: Update your address online
This is more convenient, as it won't take much of your time. You can do it anywhere you like, and anytime you so wish, as you need not worry about when the local post offices will close.
To update your address online, following the below steps:
Log on to the official USPS and locate the change of Address Form "com/move"
Enter the correct information in each field
Enter a functional e-mail address to which a confirmation mail will be sent to you by USPS
A verification fee of $1 will be charged on your debit or credit card. This step is necessary to confirm your identity and to protect your personal information to avoid address fraud.
Be patient for the change of address confirmation mail to enter to be sure it is successful.
COA Method 3: Update your address by mail
You may decide to print the PS Form 3575 at home, fill it appropriately, and mail it to the USPS yourself. Finding Form 3575 is very difficult as the USPS preferred the online change of address.
To update your mailing address via mail,
You will first have to download the printable change of address form (PS Form 3575) from USPS
Print out the form and follow the instructions as highlighted to fill the form appropriately
Purchase First Class postage and send the filled form via mail to Postmaster, USPS
Expect a move validation letter sent to your old home
Once the change of address has been effected, you will receive a confirmation letter at your new address within 10 days
COA Method 4: Update your address via phone
This is another method that would eradicate the need to go to the local post office. This method is widely known as an alternative option to the online change of address method if you don't find getting things done online easy, changing your address via the phone could be the best option for you.
To update your address by phone, follow the below steps:
Place a call to 1-800-ASK-USPS, and recorded instructions will be given to you to follow.
A verification fee of $1 will be charged on your credit card, so be prepared.
Congratulations on your successful change of address – but not so fast. Before you can do the above, there something you need to know and get it handy to avoid hookup in the process.
What are the Things to know before Changing an Address?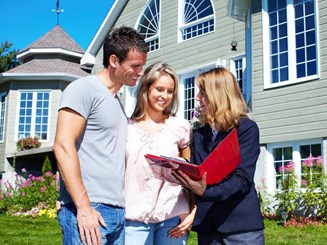 Before you change your address with the United States Postal Service, below are the top five things you need to be aware of:
Know the Complete and Correct New Address
This might seem too silly but it is possible to register a wrong or incomplete address with the USPS as a result of stress of moving your entire possessions from one city or state to another. To get a complete and correct postal address of your new house, contact your landlord or your realtor. Ensure the ZIP code you have is correct before starting the change of address process.
Are you changing the Address for your Entire Family or just you?
You will be required to list the names of those who are relocating or have just relocated with you when you apply for a change of address at the USPS. A separate form for change of address should be filled if there are family members with a surname different from yours or that are relocating to a new location while the rest remain at the old location. This step is tedious but necessary, as USPS will not forward a mail that doesn't match the name of the recipient inscribed on the request form. You will find it much easier if your entire household is relocating and everyone has the same surname; you will only be required to fill a single change of address form to represent everyone.
Is the Change of Address Temporary or Permanent?
You will be required to decide the nature of your change of address after the relocation, whether temporary or permanent. A temporary change of address will only have your mail forwarded from your old address to the new address for a particular period. This time is usually up to half a year and can be extended to a year. This option is best for those relocating to a place temporarily for a warmer climate. With this option, business mailers will not be aware of your temporary change of address; this is god for you.
A permanent change of address will change your mailing address permanently and not for some time. This option should only be considered if you don't plan to relocate in the nearest future. As your new permanent address will be saved on the National Change of Address database NCOA, you may receive junk mail sometimes.
What is the Duration for a Change of Address?
It will take a week after your change of address request has been submitted before you can see the effect. Your current location, the season, the number of pending requests, and many other factors will affect the main processing time. It can take up to three days to process the old address and also up to three days to work on the new address request, that's how the seven-day duration is what it takes to see the effect. Your request can, however, be processed much faster if it is a local change of address. 
How many Days can I wait to do a Change of Address in advance?
There are many different opinions as to how far in advance you should opt for a change of address when relocating home. It is recommended by some experts that you do the COA at least 14days before you relocate so that you will receive your new mail in your new home when you arrive. Although this advice sounds cool, it is also possible to miss out on some mail during the entire relocation process. The main importance of changing your address before relocation day is to avoid forgetting about it due to the many tasks you have to do mostly at once. It is important to follow your moving checklist, so as not to forget any important task during the hectic moving processes. 
Frequently Asked Questions
Does the Post Office notify senders of your address change?
They do not. The mail will arrive at the USPS office and there will be an alert that lets the Postmaster know that there is a forwarding declaration related to your address. They'll check that it's you that the change is for, and then sticker your new address to the package or letter. The sender will never know unless you change your address with them.
How long will USPS forward packages and mail after a change of address form has been submitted?


If you have submitted for a temporary forwarding address, they will forward until the date that you have indicated to them (for example, mail will start going back to your original address on September 13th if your last day of temporary forwarding is September 12th).
For permanent changes, they will forward your mail for 12 months; at that point, any mail that still has your old address listed will be sent to that address as usual.
Does it cost anything to change my address?

Not at all. The USPS has no charges associated with the act of changing your address, no matter how you decide to go through with the process.
Is it compulsory that I change my billing address when I move?
If you just move, you will need to change the billing address for your credit card account, and that can be done in your account profile or my account section. Or, if you need to make a payment for a credit card bill, online payment is often the most secure and best way to make your payment. 
Can I modify my address via the phone?
Begin to update your address with the USPS by calling 1-800-ASK-USPS(1-800-275-8777). You also will be charged a $1 verification fee for a change of address over the phone.
Can I use Medicare to change my address online?
Changing of Medicare address is best and quickly done online. The Social Security Administration is in charge of your Medicare enrolment information, which includes your address. By logging into the website of Social Security, you can complete a Medicare address change swiftly. 
Can I get my address changed online for the IRS?
You can use electronic notification to notify the IRS of your change of address but just under specific circumstances. If your refund check was sent to the IRS, then you can click on 'where is my refund' on the IRS's website to change your address. 
Why was $40 charged to me to change my address? Why was I charged $60 by USPS to change my address? 
A $1.50 fee is always charged by the postal services for a customer's identity verification for online address change. Websites that have domain names seem to be linked with the Postal Service but are not often charge $40 on customers to change their address, and, sometimes, the change is never effected. There is no affiliation between the United States Postal Service and businesses that own and controls these sites.
Customers who change their address via the USPS official website are charged $1.05 for identity verification.
What action can I take if someone changed my address? 
There won't be much action even if you call your local post office to report the person or entity that changed and uses your address illegally. So, you will need to contact the United States Postal Inspection Service.
Why is my mail not delivered to my new address after it changes?
Ensure your address is changed with the USPS. Your mail will continue to be sent to your old address if you fail to file a change of address request, so even after moving, you won't be receiving it. If your mail is still missing after changing it with the USPS, you need to be sure that the request was completed.
Final Words
Although it does take some time to change your address; however, it is important to do it to avoid problems that may arise due to missing mail. Kindly note that immediately you change your address with your financial institution, you will also be required to change your billing address to the new address for any services or stores that bill you via that account. Also note that, even though it takes a lot to change your address wherever you move, it also takes a lot to track down missing or lost items; hence, it is a win-win. Stay tuned for more informative posts!