How Much Does it Cost to Hire Movers in California?
Figuring out total costs for a California move doesn't have to be difficult. Find out what factors goes into the price here.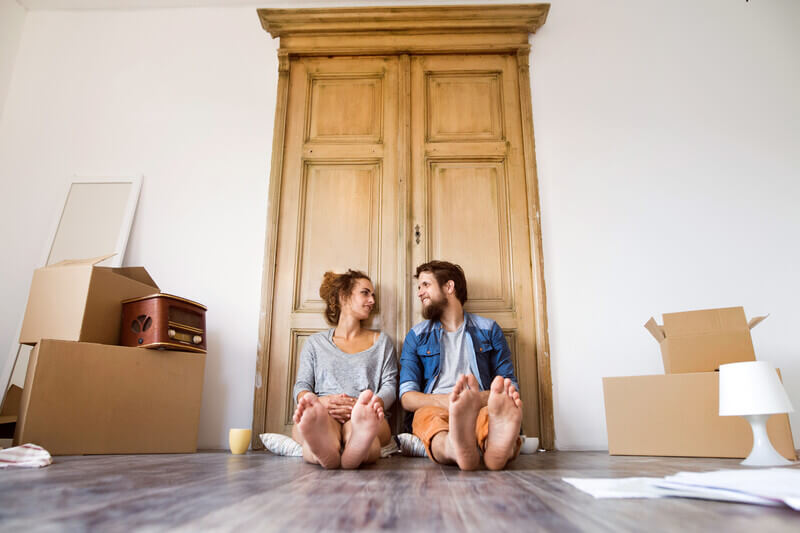 The cost to hire movers in California can range from $500 to $4,000, depending on the size of the move. If you are hiring long-distance movers, the costs can range anywhere from $3,000 to $12,000.
There are several factors that determine the total cost of a move, such as the number of belongings, distance between starting and destination zip codes, and the level of service requested from California movers.
Below is a detailed explanation of how much it would cost to move within California and out of state. We also provide tips on hiring top-rated movers, and how you can save money on your local or long-distance relocation.
Cost of Moving Within California
When you are moving within California, you are more likely to hire local movers than a nationwide moving company. Local movers typically charge by the hour, while they also have a set fee that includes the rental of a moving truck and other equipment they use during the moving process.
The hourly rate you pay for local movers involves many factors, such as the number of people that have to arrive at your home or apartment on move out day. If you are moving from an apartment that is on the first floor or has elevator access, the movers are likely to send two people.
If you are moving from a very big apartment or a house, or your move involves several flights of stairs, the movers may need to send three people to successfully move your heavy furniture and belongings to the moving truck.
All movers charge a set fee for their moving truck and equipment. You should be provided with that fee, along with their hourly rate, before you confirm your booking. Movers may also have a minimum number of hours of labor you have to agree to pay, which is usually two or three hours.
If you require any special services, such as the moving of very heavy objects or valuables, you should inform the movers ahead of time.
Moving Cross-Country From California
Moving from California to another state is inevitably more expensive than a local move, as it requires more significant distances. If you are moving to a neighboring state, your move expenses may be similar to those of a local move, with the movers charging an hourly rate for their services.
If the move distance is more significant, such as several hundred or a thousand miles, you are likely to be quoted a flat fee for the entire move. Ensure you are requesting a binding quote from the movers, even if that involves them sending a representative to your residence to assess your belongings ahead of move out day.
The flat fee you are quoted can be anywhere from $3,000 to $12,000, depending on the size of your move, distance of the relocation, whether you are requesting a full-service move (includes packing and unpacking), and if there are any special requests.
Saving Money on a Local or Long-Distance Move
Those are seeking local or cross country moving tips should start by trying to do more of the work pertaining to the move themselves. Whether you hire local or cross-country movers, packing and unpacking your belongings yourself will reduce the total cost of the move.
Another option is to downsize your belongings before you relocate. Not only does that negate the need to rent a storage unit at your new city to hold some of your possessions, but it also allows you to move using a smaller moving truck.
Moving in the off-season, which is the winter, is also a great strategy for bringing down the total cost of your move. Many movers offer discounts when you book their services in the winter, especially if you book in advance for a weekday.
FAQs
How early should I be booking my moving slot?
The earlier you can confirm a moving slot with top-rated movers, the more likely you are to get a great deal and your preferred day and time. Movers are especially busy during the spring, summer, and autumn, and weekends are a lot busier than weekends throughout the year.
What is a binding vs. non-binding quote?
A binding quote is one where the moving company is pledging to charge a specific rate for particular moving services. When you hire the movers, they will not charge you more money, unless you request additional services. A non-binding quote can be adjusted by the movers at any moment. Requesting a binding quote is always advised, as it helps you avoid surprise fees.
What is the policy for relocating plants across state lines?
A3: The specific policy of relocating plants during a long-distance move is dependent on the moving company you hire. Most companies, however, are unlikely to transport your plants. You can always check the list of items that movers do not allow within their moving trucks, if you wish to find out more about relocating plants.
Can I change my moving date or time at the last moment?
Most movers in California are booked for several weeks at a time. If you need to change your moving date and/or time within 24 to 48 hours of your move, you may have to delay the process. Your movers are unlikely to have another open slot, which means you must choose yours wisely.
Do movers provide a delivery date and time window?
Movers are more likely to offer specific delivery dates and times when there is less distance between the initial and destination zip codes. If you are moving across the country from California to Texas, for example, you may receive a window of two days when your moving truck could arrive at your new home or apartment.
Final Thoughts
There are many expenses associated with moving locally or long-distance. You must hire movers, buy packing supplies, rent storage units, and/or pay extra for premium services such as full-service moves or heavy object relocation.
By hiring top-rated, reliable movers, you can ensure your upcoming relocation goes smoothly. Using the best movers in California also helps bring down the total cost of your move.