What Are The Best Interstate Moving Companies Near You?
No two moves are the same, and finding the best interstate moving companies near you can be challenging. But knowing what to look for makes selecting the right one easy.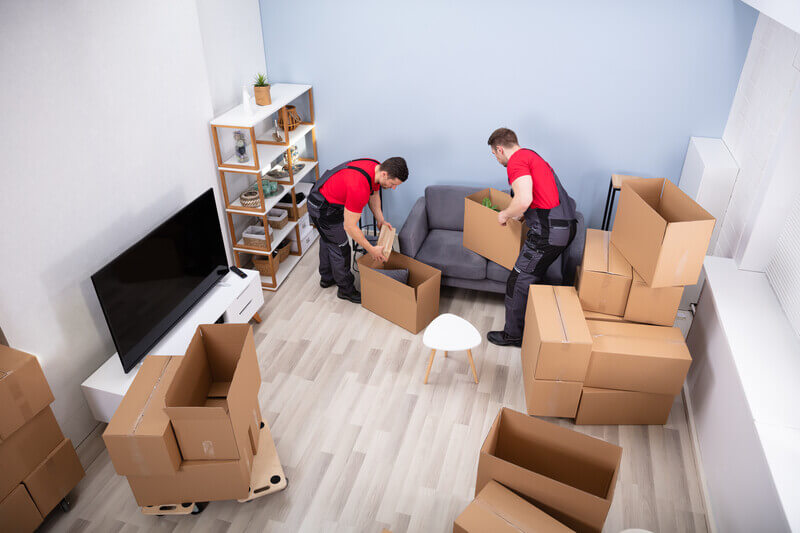 The best interstate moving companies near you will provide the services, price and availability that you require. But not every moving company that fits those essentials will be the right interstate mover for you, which is why it's essential to research key factors to find the best one for your moving needs.
Moving across state lines with interstate moving companies can be a complex process with many logistics to organize. One of the most time-consuming logistics isn't the actual moving process but finding the best moving companies near you that are qualified, insured, and within your budget.
If you are planning an interstate move in the future, consider the following advice to find the best interstate movers near you who can get the job done right and make the moving process as stress-free as possible.
What To Look For In The Best Moving Companies?
While critical factors such as positive customer reviews, licensing, and insurance, are essential to any decision on the best interstate moving companies to choose, there are other factors specific to your move that need to be considered as well. Not all moves are the same, and as such, it will be necessary to find interstate movers that can accommodate your specific needs so that you can complete your interstate moving checklist.
For example, if you have a large family or are moving a lot of furniture, you will need a moving company with the manpower and equipment to handle the job. If you have a tight timeframe for your move, you'll want to find interstate movers that can accommodate your time frame. And if you are moving during the colder winter months, you'll want to find movers with experience in moving during extreme weather conditions.
In addition to these types of services, you will also want to look for interstate movers that can provide detailed quotes, price binding guarantees, and flexible cancellation policies should your plans change unexpectedly.
The Difference Between Local and Long Distance Moves
If you are moving across state lines, then chances are that the best moving companies near you will be ones that offer or specialize in long-distance services rather than local moving services. Long-distance moving services are generally considered any distance over 100 miles. Long-distance movers have the equipment, trucks, and manpower necessary to handle large moves and often have more experience in dealing with interstate moves.
Local movers, on the other hand, are limited by their smaller size and usually don't have the resources to offer long-distance services. However, local movers can come in handy for performing smaller tasks when loading at the starting point or unloading at the destination, should the need arise.
How To Get Quotes From the Best Interstate Moving Companies
One of the best ways to find the best interstate moving companies is by getting quotes from multiple companies. This will give you a good sense of what each company charges for their services as well as what services are offered. Most moving companies will provide quotes for free and will not require you to sign a contract.
When getting quotes, be sure to ask the following questions:
What is included in your price?
Do you have any discounts available?
How long will it take you to complete the move?
Are you licensed and insured?
What are your cancellation policies?
Is there anything not included in your price, such as packing supplies?
Can you provide a written estimate?
Get the average cost to move interstate from multiple companies to ensure that you get the best possible deal on your interstate move. Typically, quotes will be between 2-9 thousand dollars depending on the weight of the items, the distance traveled, and special services requested.
Where to Find the Best Interstate Moving Companies Near You?
The best place to find interstate moving companies is in an online directory. Many reputable sites offer easy-to-use comparison tools that help you find the best interstate movers for your specific needs. When looking for a moving company, be sure to read reviews from previous customers to get an idea of the quality of services offered.
Additionally, many of these companies offer booking services for moving companies right on their site, making it easy to get everything in order quickly. Use a moving cost calculator, moving checklist template, and other helpful resources on the site to ensure that you are fully prepared for your interstate move.
Remember to check out local movers as well as long-distance movers to ensure you have all the help you need at the departure and destination, so be sure to include both in your search.
Frequently Asked Questions
How long does it take to complete an interstate move?
Full-service interstate moving companies can have items loaded, transported, and unloaded in 2-5 days, depending on the distance traveled and the total amount of goods being moved.
How can I save money on an interstate move?
Sourcing second-hand packing supplies and booking moving services are the two best ways to save money on interstate moves. Second-hand packing supplies can be found through a number of online community forums. Last-minute bookings for moving services are usually priced higher than moving companies booked well in advance.
Will movers pack my belongings?
This will depend on the company. If you don't have friends or family to help with packing, look for a moving service that offers this as part of the package. Be aware that packing and unpacking services may incur additional moving costs.
Can I cancel my moving service?
This depends on the moving company's policy. In some cases, moving services can be canceled up to 48 hours in advance. Be sure to read the fine print of your contract before signing to ensure you are aware of all cancellation policies.
How much do I tip movers?
Movers should be tipped based on the number of hours worked, quality of services, and overall intensity of the move. As a rule of thumb, 10-40 dollars per person assigned to moving labor is customary, or 10-20 percent of the overall moving total, depending on your preferences.
Find the Best Interstate Moving Companies Near You
When looking for the best interstate moving companies, be sure to consider ones that are able to meet your specific needs. Other factors to consider include price, availability, and the quality of services offered. Use online directories to compare quotes and read reviews from previous customers before making your final decision.