When Do You Pay Movers, Before Or After
Reputable moving companies will never demand cash or any huge deposit before moving you. You generally pay upon delivery. However, there may be a situation when the mover asks you to pay a little amount as a deposit to book the company.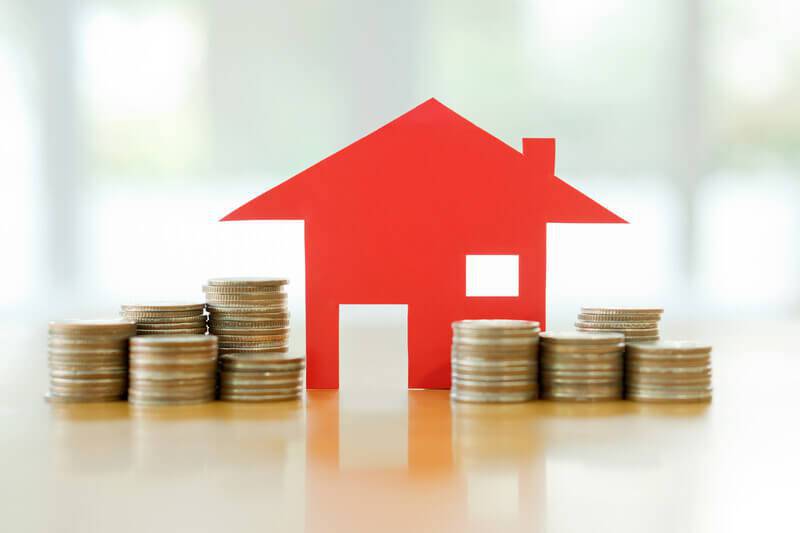 Most companies will ask that you pay the movers after unloading your goods at the delivery point. This is actually the standard in the industry. Unless you are moving long-distance, or it is highly labor-demanding, most movers won't ask for any huge deposits.
Moving is a time when most people are busy and stressed. There can be a lot of variables in your move as well as the available moving services. Companies can have varieties of policies on payment.
This can cause confusion on when it is often expected to pay your moving company. There are times that dishonest companies can take advantage of this confusion so as to scam their customers.
If you have a move in view, it is important to do your research before you start. Here, we let you know when you should pay your moving company, as well as discuss some ways to avoid getting scammed.
When do I pay my Moving Company?
Generally, you are expected to pay movers after your household possessions have been delivered safely and timely as contained in the terms and conditions highlighted in your moving agreement. However, if the moving company asks for a deposit when you are making a reservation for the move or asks you to pay them in cash after the move, then you can expect things to get a little trickier.
The simple and brief answer is that you almost often pay your movers after moving. This implies that after they have completed the move. There are the rules followed by reliable local moving companies.
A good and reliable moving company will request payment after completing your move. Although they might request a deposit, they will not ask for huge money in advance.
Do you pay Movers before they do the Move?
No, you don't pay movers before they move you. However, you may still be required to pay upfront if the mover requests such, and you can also decide to tip your movers if you like their work.
Let's take a look at some scenarios!
A reasonable Deposit should be fine
During the peak moving season (May to September), it is very common for movers to ask for a deposit upfront as assurance that a customer won't proceed to cancel the move at the last minute. We kind of understand this and it can be justified – a deposit implies that both parties are committed. In reality, a relocation deposit is the insurance policy of a mover that they will receive some kind of compensation for the lost chance in case a customer suddenly cancels the move and the mover have no power to do anything about it.
There are movers that will request upfront payment, others won't – after all, all moving companies have different rules, conditions, and policies. The quantity of deposit will be based on some factors like the distance of your move, the size, your residential city, as well as the actual move-out date – weekends cost more than weekdays. But, in general, a moving company deposit has to be reasonable (around $100 to $500) in order to be a legitimate deposit requested by a reliable moving company.
Huge Deposit: No
While paying a reasonable amount of money as upfront payment to a moving company you have researched to be reliable, legitimate, and reputable is ok, you should never pay a huge moving deposit to any company you know little or nothing about. If a moving company asks for a deposit that is above $500, then that is a warning signal that something is definitely wrong. Think about it; the movers haven't performed any work, why should you pay them such a huge amount?
As a general rule, you should not pay a deposit that is beyond $500 to a moving company- as it is suspicious and you may never recover your money back. You should also be careful of a moving company that asks for cash deposits. Reliable local moving companies will allow you to make deposit payments as you wish, so you should always go with a traceable payment method (credit card).
Overall Sum in Advance: Never
Under no case should you pay the whole amount in advance? And reliable and reputable moving companies will never request full payment in advance without rendering any services. Therefore, if you are asked to pay the full amount upfront, then you are surely dealing with a rogue moving company (dishonest mover) and you should stay away from such a company.
Do you pay the Moving Company after the Move?
The brief answer is yes, you do pay moving companies after the move. However, there may be some cases when you are confused on what to do – like if the movers ask for cash payment. In addition, you may also winder if you are to tip your movers during delivery.
Pay Movers Cash: No
After your belongings have been delivered by your movers on time and have safely carried them inside the new space, then you can conclude that the movers have done their part of the deal. And now is the time for you to do the same by making payment for the moving service. But see the tricky aspect: the movers may ask for cash payment – a surprising request that you may not have prepared for. What then should you do?
Remember that the payment method needs to be clearly highlighted in the moving contract. Before you sign the agreement, you should make sure you are comfortable with and totally agree to its terms and conditions. Reliable movers will take any major credit card, and you should always pay your moving companies with a credit card, not cash.
This is because paying using a credit card leaves tangible evidence of payment and provides you the option to cancel the payment in the event of a problem – for instance, a dispute with your moving company. We hope that requesting that your credit card company issue a chargeback will not be needed but it provides you the chance to fight back in the event of a serious dispute with your moving company.
Pay Moving Company with a Credit Card: Yes
Reputable movers will take different payment methods like cash, by credit card, or by bank check. Collect on Delivery (COD) charges will be paid before movers unload the moving truck, which means that immediately your movers arrive at the destination, the driver will request for a payment before they begin to unload your belongings from the truck. We strongly recommend that you pay using a credit card for reasons discussed comprehensively above.
Tipping Movers after they load: It's Your Call
Another case of paying movers before they move is when your hired movers have performed an excellent job since their arrival in your home and you wish to appreciate their efforts by tipping them after they have successfully and safely packed up your belongings and loaded them up into their truck.
So, try tipping your movers when they:     
have arrived on time;
have been polite and friendly;
have handled your belongings with care and attention;
have taken precautionary steps to prevent damage to any property; and
have worked really hard from the beginning to the end.
Don't forget that you don't have to tip them. However, if their work really gives you joy, there is no reason why you should show your appreciation for a good job done by tipping each of your movers.
FAQ
Can you use a credit card to pay movers?
Any reliable moving company will surely take any major credit card. Otherwise, this is definitely a warning signal. So yes, you sure can pay for your move with a credit card.
Is it good to pay movers in cash?
Cash is very difficult to recover from a dishonest company, so paying for your move-in cash is not a nice idea if you have other options. If they or you have a reason for choosing that option, there are some questions you need to ask yourself, have you hired the company before? How did you find the company? If you have performed your research, and you find this company reputable, then you shouldn't have a problem paying them in cash. But if the move is large (more expensive) or you are not completely certain that they are highly reliable, you should make payment with a major credit card.
Do you pay for your mover's lunch?
This question relates with tipping movers. Paying for your movers' lunch is totally not necessary, but if you feel they have rendered a quality service and want to appreciate them by paying for their lunch, then you can do so.
Do you pay for travel time of movers?
One-hour travel time within 20km is the standard in the moving industry, so yes, you sure pay for the travel time of movers.
Conclusion
I usually recommend that you pay your movers after they complete your move. Those who ask for advance payment or a huge deposit could be trying to scam you in a stressful scenario. You should know and avoid companies that try to scam you using this strategy.