What Do You Do When Movers Don't Show Up?
Communicating with your moving company effectively can help prevent mistakes. This guide has tips you can use to prevent miscommunication and ensure they arrive on moving day.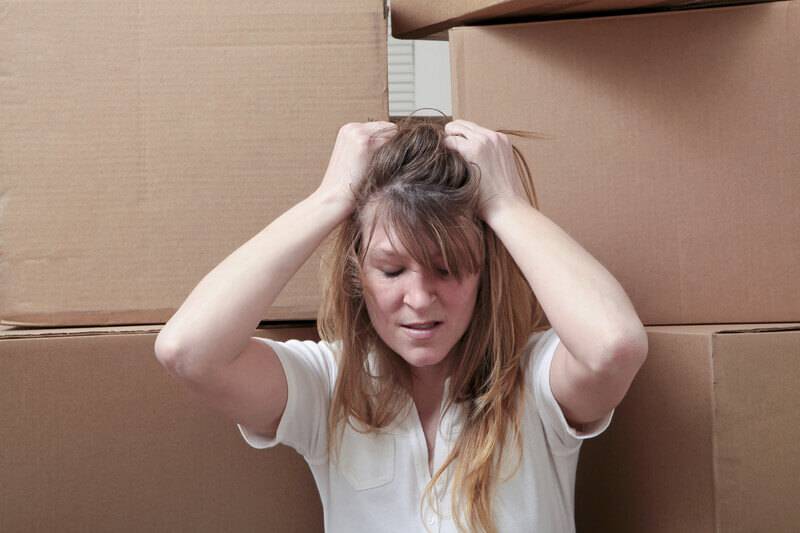 We all have these worst-case scenarios in our minds regarding moving day.  But, what if your movers really don't show up on moving day? You should first give them a call and see what their status is. And if you can't get in touch with them? It may be time to execute your plan B.
Knowing how to communicate with local movers and ensuring that everything is in order is a big tool you should know how to use in order to prevent a situation like this. Let's look at how to make the entire scheduling and moving process simpler for everyone involved.
Why Would Movers Not Show Up?
While it sounds absurd, there are a number of instances where movers didn't show up where they are supposed to be at a certain date and time. There are a handful of reasons why a moving company may not show up to your home or business for their scheduled time. Here are some of the most common reasons that may arise.
The company accidentally double-booked themselves and no one noticed until the day that everything was scheduled to occur.
Traffic can be a horrible thing, especially if you live in an area that has a lot of it. Your movers could be held up by any number of traffic incidents but are on their way.
There may be an issue with the vehicle they are using, whether it's a scheduling problem or a mechanical issue.
Your moving company may not have the correct address, or they may be lost due to a GPS issue or another problem (detours, etc.).
Illness or death in the family means that the company is short-handed and perhaps may be unable to complete your move as scheduled (or they need to bring in someone else and are waiting for them to arrive).
The company was not a legitimate company (this is not common but may happen).
In the best situations, the company and/or its movers should call you to let you know what happened. But, what are you supposed to do if you don't hear anything from anyone, and you're left standing there without your moving company?
Typically, if they aren't there within 15 to 30 minutes of when they say they'd be there, you want to be sure that you give them a call and see what's going on. If they don't answer, try again. And if you cannot get in touch with them then, you may need to have a backup plan.
What Could You Have as a Plan B?
If you can't get in touch with your moving company on moving day, and they still don't show up, you want to be sure that you have some failsafe options in place so that you can still proceed with moving.
See if you can find another moving company that has a free slot that day. (Keeping your initial mover research material will pay off here.) This may cost more, but it could ensure that your move actually gets done.
Have a backup date scheduled where you can execute the move with another local moving company and/or with the help of family or friends.
If it's a long-distance move, then you may need to determine storage options or other alternatives until you can get everything about your move straightened out with your movers or with another company.
While you should rarely have to fall back onto your Plan B, you want to be sure that you have something in mind in case the worst-case scenario may happen.
How to Communicate Well with Your Moving Company
Communication is one of the biggest problems that moving companies and their clients have. Improving communication doesn't only reduce the chance of your moving company not showing up, but it can also ensure that your items don't get damaged or lost. Here are some tips you can use for communicating well with your movers.
Be sure that everything is written out clearly in your contract. That way, you have proof of what was agreed upon, and both you and the moving company can use it as a reference point.
Make a phone call to the company the week of your move and double-check everything. This is the easiest way to prevent a mistake from happening.
On the day of your move, be sure that you let the movers know who they need to talk to if they have a question or problem (you, your spouse, and/or another family member or friend involved in the move).
Make sure that you get their names! The movers will pay more attention to you and what you're saying if you can use their names to get their attention.
Don't stop the movers unless you absolutely have to! Walk with them as they're moving your items so that they can continue to do their job while you're talking to them.
Be kind. You get a lot further with kindness than you ever will if you're being bossy with them. Be kind with your words and actions and you'll get treated kindly as well.
Use "sound bites" to communicate with them. They've got a lot of logistics going on in their heads, so the quicker you are with your info, the more likely they are to remember what you need.
If you're going through with a long-distance move, be sure that you leave multiple options for communication with them so that they can get a hold of you if necessary.
Finding the Best Time to Move
Knowing the best time to move is another way to ensure that your moving company is going to be able to communicate clearly with you and your family. In many cases, the date of your move can play a significant role in how you're going to want to proceed with everything.
The best date for you to schedule a move is a date that is going to provide you with enough wiggle room to ensure that you can have some flexibility in case something happens. If you end up cutting it too close to when you absolutely must be out of your current home, then you could end up with some problems if there were to be an emergency.
If you can find some overlap in regards to when you leave your old home and when you go into your new home, that's going to give you some space in which you can move everything and so that you can have a plan B in place, if that ends up being a necessity for you.
Many people also find that the middle of the week is the best time to move. It's less likely that your moving company is going to have multiple moves on that day, and they'll be less likely to accidentally double book.
On top of that, mid-week moves could also end up saving you a good chunk of change, which is always good, because moves can be expensive. They may go more quickly and/or they may have special discounts available for you, as well.
Frequently Asked Questions
Can I file a lawsuit if my movers don't show up?
It depends on the situation. If you are in a situation where it could cause you financial losses (or some other sort of losses that you can prove), then you may have a case for suing the movers. If not, then you may be better off going through the company's processes and/or working with the Better Business Bureau to get the results you need.  
How do I know I'm working with good movers?
Do some research into their background and see what reviews have to say about them. Most of the time, the internet will give you a pretty solid idea as to what you can expect when working for a particular company. You also want to be sure that you're working with a company that is good at communicating and that is upfront about costs.
Does homeowner's insurance protect moving losses?
Not typically. While your insurance is there to protect your property, it has a specific list of "perils" that are included in your policy. Most of those policies don't include movers. Instead, you're going to want to invest a little extra money into moving insurance, which can help to protect you in a situation where the movers aren't ethical and/or if items get damaged.
Communicate Clearly for a Smooth Moving Day
A lot of the issues that may arise with moving day expectations can be prevented by open, clear communication. Knowing what you need and when you need it can be incredibly beneficial as you talk with the moving company you hire. It will make everything less stressful and you're less likely to end up in a situation where your movers don't show up.