Guide To Know Cost of Living in Austin, TX 2023
The cost of living in Austin, Texas is 3% lesser than the country's average, according to PayScale. The cost of living in a given area can vary depending on certain factors, such as your career, average income, and the housing market of that particular area.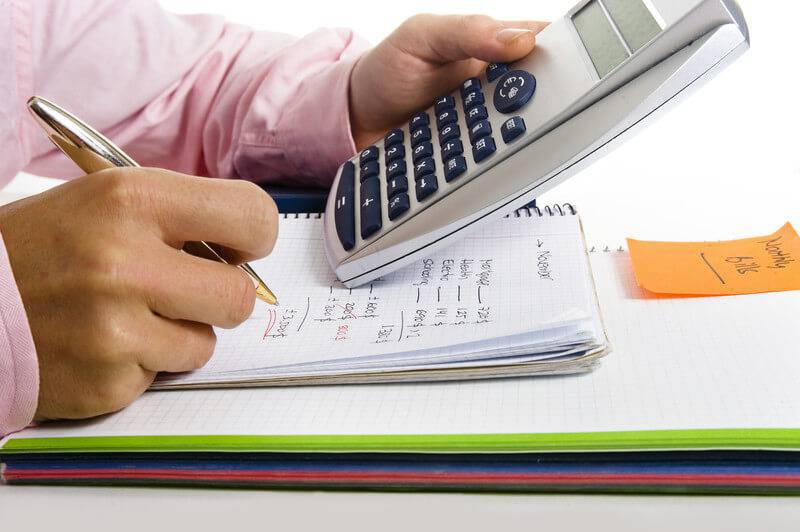 The cost of living in Austin, Texas is 3% lesser than the country's average, according to PayScale.
The cost of living in a given area can vary depending on certain factors, such as your career, average income, and the housing market of that particular area.
According to Teleport, the cost of living in Austin is ranked 153rd on the list of all 248 Teleport cities. Average living expenses here are much higher when compared to other cities, especially in the real estate market.
Austin, being the capital of Texas offers a lot of great reasons to make it a home for anyone.
A nice climate, a great job market, and fun attractions all over are just a few lovable things about this place. And people are paying much attention as a lot of people are relocating to this area already.
So, what is the average cost of living in Austin, Texas?
The average cost of living in Austin, Texas is 2,887.83$ per month (for a family of four without rent) and 817.39$ for a single family. This is as estimated by Numbeo.
Austin is among the wide known cities for the young demographic in the United States. Typically, it is expected to be expensive due to the high demand. But to enjoy every possibility of your move, you must research and know what the actual cost of living in Austin, Texas is all about.
Otherwise, they might not be prepared for the difference in expenses from other cities in the United States and beyond.
Below is a peep into what you need to know regarding living costs before embarking on a move to Austin.
The Living Wage in Austin
The Bureau of Labor Statistics reported that the average wages per week in Austin are about $1,116, while the national weekly wages on average are about $1,021.
Austin is widely known to be expensive; the place offers a reasonable low cost of living as well as great employment opportunities.
There are also various employment opportunities in Austin for another field aside from tech. About 10% of the population in Austin works in tech and engineering, this increasingly doubles the national average.
Sectors like education, business, health care, government, and entertainment are also thriving here.
Housing Costs in Texas
What picture of the typical home in Texas do you have? Is it a Dallas Mansion or a farmhouse in the country? Perhaps a ranch home outside of Austin?
Regardless of what comes to mind when you think of houses in Texas, you should also remember low prices.
Zillow.com data reveals that the average cost of a house in Texas is around $220,034 or less.
For people who are looking into a rental, or are just not ready to buy a home yet, there are many rental houses for single and family people.
Rental cost (such as a 1-bedroom apartment) starts from $1,100 to $1,700 per month, which is a little expensive than most houses for the same type of properties.
Renters are not responsible for covering maintenance and repairs, homeowner's insurance, as well as other costs related to homeownership, however. The majority of the larger cities in Texas charge higher rental rates.
The average rent for a 2-bedroom in Arlington is $57 higher than the national average. Also, Frisco charges $1,585 for a 2-bedroom.
Utility Costs in Austin, Texas
Texas offers a mix when it comes to utilities. That is because certain parts of the state have deregulated utility markets, while cities like San Antonio and El Paso possess utility monopolies.
The Texas Tribune reported that consumers in deregulated markets pay higher costs for utilities than those living in monopoly cities. Yet, the deregulated market is becoming cheaper and savvy customers can negotiate better deals.
Electricity costs around $150 per month on average, with costs increasing in the summer months due to the necessity of air conditioning around that time. Electricity costs can reduce a bit if the home runs the oven, furnace, or other appliances on gas. Generally, gas costs between $20 and $50 per month for medium-sized homes with many appliances running on that fuel.
For many homes, phone bills cost about $154, while trash removal services only cost $25 every month.
The water bill usually is charged on usage, even though the majority of households spend an average of $35 per month.
Taxes in Austin, Texas
Fortunately, in Texas, residents are excluded from paying state income tax or estate taxes. This makes it a nice place for retirees to move to. If you want to know the difference to expect in your finances in Texas, we recommend you speak with a financial advisor.
Sales tax in Texas starts from 6.25% to 8.25%, with a $.20 tax on gas per gallon. Similar to many states that don't charge income tax; the property taxes in Texas are much higher. The average property tax rate is 1.86%. Some counties even charge more than a 2% rate on property tax.    
Food Cost in Austin, Texas
Based on the stores in Austin, their groceries start from 7 to 15% below the national average. On your trips, you may discover that apples are about $2 per pound, while bananas cost just $.50 per pound.
If they decide to get 5 pounds of rice, they will pay around $7 for the bag. A dozen eggs will cost up to $2.50, while a pound of chicken breast will run you about $3.50.
When residents prefer to eat out, many reasonable local restaurants charge fair prices. Fast-food meals are normally charged below $8 total and dinner at a cheaper sit-down restaurant is charged at $15 per person. Two people can east out at a mid-level restaurant for below $50 and have a 3-course meal of their desire.
Childcare Cost in Austin, Texas
To make a living in Texas, a lot of households need to consider childcare in their monthly expenses. To put one child in a day-care for a full day, you may expect to pay $1,000 to the care providers per month, according to make-it. This cost varies based on the amount of care the child needs.
For instance, childcare for kids in diapers normally costs higher than ones that are potty-trained already. Lower childcare costs are charged in school since the only care they need is for half-day. Families can save money on childcare by choosing to hire a babysitter or a nanny to share with another family. 
Healthcare Cost in Austin, Texas
When there is a need for residents to visit the doctor, they can do so without breaking the bank in Austin, Texas. Even though the cost varies for each procedure, however, the exact visit costs just $110 for cash payment.
A visit to a dentist is charged at $94. To get checked up by an optometrist, residents can expect to pay around $103, even though that's excluding the price of corrective lenses if required. The healthcare providers can during these visits recommend treatments, lab work, or medications which can increase healthcare costs significantly.
Most people spend an average of $440 monthly for their prescription medications.
Transportation Cost in Austin, Texas
When paying for their transportation costs, residents can budget for about 10% above the national average. Gas prices are at about $2.40 per gallon and quickly increasing.
During warm weather and the travel season, fuel prices begin to increase even faster, increasing the cost of getting around for drivers.
Sure, the cost of owning a vehicle is actually beyond the prices of gas. Drivers also have to pay for maintenance and repairs, as well as new tires that could cost more than $1,000 for some vehicles.
If residents prefer to take public transportation to where they are going, they should expect to pay $1.25 for each ticket. This fare is only for one ride across the city. For a round trip (to their destination and back) by bus, they should just get the day pass, which is at $2.50.
Next Steps for Your Move to Austin, Texas
Now, that you are set to relocate to Austin, make use of our moving cost calculator to determine your cost of moving to Austin.
You can learn how the moving cost calculator can help you estimate your moving cost.
Also, if you are moving from another state, make sure you read our long-distance moving guide for further info and tips.
If you are performing a local move, we also have moving companies in Austin, Texas with reviews here. To assist you in getting there, we have made a moving checklist for a move to Texas.
In there, you will find many practical tips as well as useful resources for all you should know and consider about a move to Texas.
These include a lot of physical, logistical, emotional, and economic tips to help you kick start the process.
1. Research your New Texas City
There are differences between all Texas cities. Each city has its economy, geography, culture, way of life, and points of interest. So, no matter where you are moving to in Texas, whether Austin, Dallas, Odessa, Lubbock, San Antonio, Houston, or anywhere else, make sure you do your research so that you know in advance what to expect of your new city once you move there.
2. Get a Place to live in Texas
You need to work with a Realtor to find the best place to live in Texas as the realtor is an expert in the local market in your new destination city. The realtor can explain the pros and cons of the numerous real estate options you have, and take you around communities and properties that suit your taste, budget, and lifestyle.
In Texas, regardless of what you are looking for, whether a rental property or a property to buy, you have the right to be represented in every real estate transaction. This representation is free of charge and is much more recommended so that you have an individual advocating and negotiating contracts for you.
3. Hire a Moving Company
You might dread the process of hiring a local moving company if this is your first time doing it. That is why we suggest you ask the right question before you hire a mover. This makes sure that the movers will be the perfect fit for the moving job, and that there are no surprise fees or risks that could hunt you in the long run. Read some important pieces of information to guide you in selecting your moving company.
Read how do I choose a reliable moving company?
4. Decide if you should Keep, Dispose of, or Donate Some Items
Use the time of your Texas move as an opportunity to get rid of your unwanted items in the closets, pantries, and drawers, and then make a decision on whether to keep, sell, or donate those items. You sure want to avoid wasting money to move items you no longer need in your life.
5. Keep Vital Documents with you
There are some items that you will keep closer to you on your move. This should include vital and personal documents and information. For instance, medical records, financial statements, birth certificates, school transcripts, and social security cards should be safely kept with you all through your moving.
Conclusion
With knowledge of the cost of living in Austin, Texas, you can now carefully consider your budget to see if moving there is a possibility. With that, prospective residents will be sure of the differences in costs for housing, transportation, and so on before they leap.
If you have a further question about your move to Austin, iMoving is here is to help you.