Total of 3 carriers in
Austin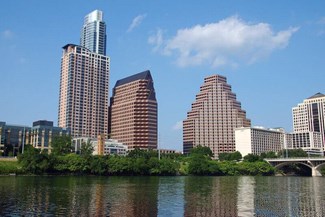 Movers in Austin, TX
Most individuals, couples, and families face similar issues when they are ready to move. Whether you are moving to a nearby state or cross country, you have to deal with late or rude movers, inefficient service, and final bills that are much higher than previously quoted amounts.
Finding moving companies in Austin, Texas can be a hassle. At iMoving, we take a lot of the burden away from you. We are a moving facilitator that will help you find the top Austin moving companies that make sense for your upcoming move.
To find the best local Austin movers, simply tell us your zip code and some basic information about your move. We will provide you with a list of the best five or six movers that offer the type of service you need. It will allow you to assess the best Austin movers ahead of your move.
We are not a moving broker, but we do want to make the moving process easier for you. By vetting movers that have a certificate of insurance, proper authentication, two years of experience and high customer reviews, we pair you up with the best professionals in the area.
Instead of fretting in the days leading up to your move to Austin, you can relax knowing that you have found top-quality local movers for an affordable price. With iMoving, you never have to worry about dealing with an unpleasant or dishonest moving company! Every company we recommend is thoroughly vetted to ensure that our customers get the best possible experience.
Moving Services in Austin, Texas
Finding the right moving company is important for a number of reasons. No one wants to deal with an unprofessional or duplicitous company. But you also want to find the company offering services you will find the most useful.
If you are moving locally, the services you need are very different compared to those who are moving to another state - or across the country! With our moving facilitation services, iMoving can help you identify the company that offers moving services at affordable prices.
These services will include:
Full packing service.
Short and long-term storage of possessions.
Local moving service.
Commercial relocation services.
Special, heavy, and valuable item handling.
By identifying the movers that offer the services you need, we help streamline the hiring process for you. Instead of researching and calling a mover, only to find they do not offer the service you need, you will only reach out to movers that offer the service you require.
Helpful Tips For Your Cross Country Move
Moving cross country is a daunting process. Leaving your home, friends, and family is a challenge, especially to start a new life in another state!
When planning the move, ensure you have researched the new city in advance. Find the ideal neighborhood, a school for your kids, and a place to live. Try to plan a visit to the city a few weeks before your permanent move, as it will give you a chance to scope out the best neighborhoods.
A big move can mean decisions about the items you want to take, sell or throw away. It is best if you complete this process a few weeks before moving day. Sell or toss items that you do not want to take with you. It will make the process of packing and hauling items a lot easier for the movers, if everything else is already out of the way.
What Should You Know About Austin, Texas?
The capital city of Texas, Austin is a gorgeous and bustling metropolitan. A very friendly town, Austin is shaped by its residents who come from around the world. Some arrive for work, while others are attending the University of Texas.
Austin is known for its brilliant live music scene, especially for fans of country and rock music. There are plenty of stunning parks for hiking and biking, such as Zilker Metropolitan Park and Lady Bird Lake.
Finding a great school for your kids should not be a challenge, especially if you take some time to find your ideal Austin neighborhood. Home prices can vary based on the neighborhood. We recommend researching the areas where you want to live beforehand.