How To Choose Interstate Movers Around You
Interstate moves are a lot of work. You need to know that you're taking care of everything and that you aren't going to end up in a situation where you're stressed out right before everything gets on the truck or van.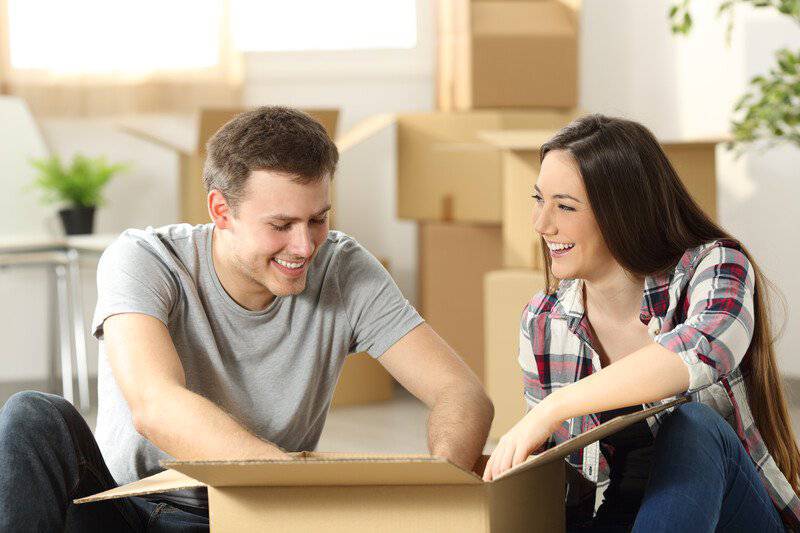 Interstate moves are a lot of work. You need to know that you're taking care of everything and that you aren't going to end up in a situation where you're stressed out right before everything gets on the truck or van.
As you explore what is involved here, it's quite likely that you're going to be looking at a number of different interstate moving companies so that you can get the help you need. How do you ensure that you're going to choose the right one?
If you're looking for the best way to choose exactly which movers are going to do the job right for you and your family, then you want to read our guide here. We hope it makes it easier for you to determine what is best!
Know What Services You Need
Everyone needs different services when it comes to moving. Some people just want a company to come in and take care of everything – packing, disassembly, loading, driving, unloading, and getting things sorted when you get to your new place. Other people just want the load/drive/unload experience.
Knowing what you want is definitely a big help as you start your search, because not every moving company offers everything that you may expect them to. You'll want to look and see before you even start the quotes process.
Be Ready to Ask About Payment Options
Knowing how payment looks is going to be a big part of sorting out which company is going to be best for your purposes. Are they going to require you to pay upfront (if so, then you probably want to avoid them unless it's a moving facilitator)? How much is the deposit so that you can reserve your moving date?
What types of payment do they take? If they don't take credit or debit cards, you may want to look elsewhere (since most trustworthy places take these forms of payment nowadays). Do they have payment plans available? All of these questions should be considered while you're searching for movers.
Know-How Much Your Budget Is
Your budget is an essential part of what you're looking at here. Do you know how much you're going to be able to afford when you actually get your budget sorted out? Moves are not cheap, especially if you're looking at an interstate move that could cost up to $5000 (depending on distance and how much stuff you've got available).
Put together a budget and make sure that your numbers are as accurate as they can be. Give yourself as much wiggle room as you can and ensure that you've got the tools and help that you need in order to make a good decision about what you're trying to do here.
Research Reviews on the Internet
Now that you have an idea of what you need and how much you're going to pay, it's time for you to start sorting out which companies are going to be worth your time and effort to even get a quote from. So, how do you do that as easily as possible? By starting to explore reviews, both online and from people that you know.
The internet is full of all sorts of review options, and people are always adding more to what's out there. There are entire websites devoted to reviews of all sorts of services, and it's likely that you're going to find the interstate moving companies that you're considering on at least a few of them, if not more.
You want to use some critical thinking skills as you look at the reviews in question, as well. More often than not, you're going to want to look at grammar, punctuation, and attention to detail in the review. This can help you to sort out whether or not you should take their opinion with a grain of salt or if it's going to be worth your time.
Put together lists of the pros and cons and make sure that you know what you're looking for in those reviews. You can really learn a lot if you just take an hour or two looking up the different companies and making sure that you get as much information as possible.
Don't skip this step cause of time, either. It's going to be much easier to work everything out and to choose the right company if you know that they're going to do the job right. You want to know that they're trustworthy, that they communicate well, and that they are going to give you the respect that you deserve when you're working with them.
Be Sure Not to Miss Out on Promotional Costs
If you get lucky, you may be working to schedule movers during a promotion of some sort. For example, some moving companies will throw in moving blankets and such for no additional cost if you hire them. Or, they may offer discount moving supplies if they charge you for packing and unpacking services.
How do you know if a company is going to offer you a promotion? Just ask! More often than not, you can learn about something new and get some extra discounts on it. And who doesn't want to save more money when it's time for you to move to a new place? 
Know When Your Dates Are
What dates are you planning to move? Moving companies are busy depending on what time of year that it is and what sorts of things are happening around them. For example, moving companies are often busy during January, May, August, and September. On top of that, the beginning and end of the month (along with weekends) can get busy too.
If you have the ability to do so, you want to look into all of the options that are available in terms of dates and compare prices on the quotes based on different dates. Sometimes, people don't have that flexibility – but if it's available, you definitely want to explore it so that you can get the best price and pick who it is that is best for you.
Look for Community Involvement
You want to give money to a company that takes care of their community. Are they regularly donating and offering all sorts of things to nonprofit organizations? Do they volunteer and do they show the work that they're doing on their website and in their marketing material?
While this isn't always possible, it is something that you want to try and strive for during your search. Shopping locally can make a big difference for your community, and it allows you to give back in a big way.
Don't Be Afraid to Ask Questions
Ultimately, you need to be sure that you can ask questions and not be too nervous about that prospect. The fact is, there are a lot of things that you need to be able to know and understand in order to make an informed decision and see what company is going to be best for you.
Many times, your best bet is going to be to put together a list of questions that you want to ask, and make sure that you are upfront about them. In most instances, you will be best served by a company that is open and willing to answer the questions that are on your mind about the move.
Frequently Asked Questions
How long does an interstate move take?
If you're only moving a state or two over, you may be able to get it all taken care of within a day or so. If you're moving across 3+ states, however, you're looking at something that could take much longer. Cross-country movers could take up to a week or more, depending on your company and how much you need to move.
What is considered to be an interstate move?
A move that crosses state lines is considered to be an interstate move – that's really the only requirement. Now, the cost is going to look different based on how far you are from the starting point. Typically, companies don't do their rates based on interstate vs. in-state, but rather, the mileage. Local moves are typically 100 miles or less; long-distance moves are anything more than that.
Is there anything I can't take on an interstate move?
You will want to look at state and local laws in order to double-check exactly what you're allowed to take and what you may want to get rid of. You also need to be sure that you check out what the moving company is allowed to put on the truck and what you'll need to take in your vehicle.
Schedule Your Movers ASAP
Now that you know which movers are going to take the best care of you, you want to make sure that you take some time to really figure out what is best for your situation. Look into your options and learn as much as you can about moving companies before making a final decision and scheduling everything out.