What is the Most Inexpensive Way to Move Long Distance?
Moving is typically never a cheap task, especially when it's a long-distance move. The most inexpensive way to move long distance is to rent a truck and handle the entire move yourself, but a DIY move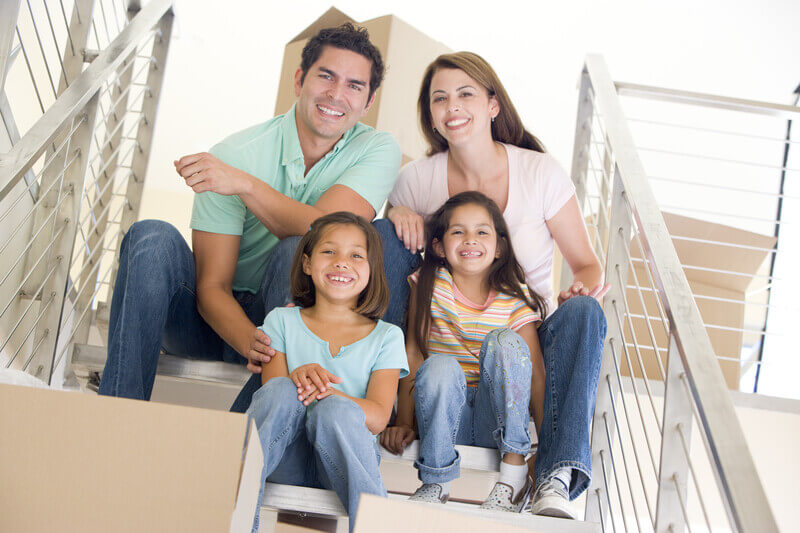 Moving is typically never a cheap task, especially when it's a long-distance move. The most inexpensive way to move long distance is to rent a truck and handle the entire move yourself, but a DIY move isn't feasible for many.
Other options that are generally cheaper than hiring a full-service long-distance mover include renting moving containers or hiring movers only to handle the physical labor of the move. You'll still be looking at spending a pretty penny but you could save up to 10% on your moving expenses. This percentage may seem small at first but every dollar saved adds up in the end.
It is essential to remember, however, that the cheapest way may not be the best option for your specific move.
What Are Some Cheap Ways to Move Long Distance?
When you're planning on moving your home from one state to another, or simply have a long road ahead of you, the prices are going to typically be a bit higher than with local moves. However, there are some cheap ways you can move long distances, saving money and keeping you from spending more than necessary.
Summer may be a convenient time to move, but it's also convenient for just about anyone else planning a move. This means movers are in high demand and your costs will also be higher. Consider scheduling moving services for long-distance moves during the fall or winter seasons when fewer people are booking moving services and prices are at their lowest.
Booking moving services early is another option you can use to save money and lower the costs of your long-distance move. The earlier you begin looking for long-distance moving companies the more likely you are to score a great deal on moving services. By booking long-distance movers at least 6 months ahead of time you could save up to 25%.
Should I Rent a Truck for Long-distance Moves?
Many people think that renting a truck and driving their belongings to their destination is the cheapest option possible when moving long-distance, but this is not always the case. If you do plan on renting a truck there are several things to factor in, first and foremost the size of the truck you will need (hint:  as small as possible if you want to save as much as you can).
Other factors to consider include transporting another vehicle, the costs of moving supplies, trip mileage fees, fuel costs, food and beverages, and lodging if your trip takes more than a single day. You'll also be doing all of the loading and unloading items yourself unless you hire movers to handle the labor, which will mean either more sweat or money being put into your move.
Companies have different rates for truck rentals and mileage, so it will take some research to find the right local moving company for your move if you decide renting a truck is the best option. Compare the costs of other services and methods you can use to make moving long-distance less expensive.
Why Are Portable Moving Containers Less Expensive?
A portable moving container is more often than not the best and least expensive option when moving long-distance. Portable containers have several benefits, such as not needing to travel with your belongings as you would if you rented a truck.
There are also no fuel fees and you can schedule container pick-ups and drop-offs according to your schedule, making it a convenient way to move long distances. You can take your time loading items without worrying about hourly rates.
The cost of a portable moving container for a long-distance move will depend on factors such as the distance items are being transported, the duration of time the container is rented, and the size of the container. As long as your items fit you'll be good to go and ready to move into your home.
Can I Use A Full Service Moving Company?
A full-service long-distance moving company could be the best choice for many homeowners and could even end up saving you money. Your costs will include the weight of your items as well as the total number of items movers will be loading and transporting, so planning ahead can make a great deal of difference.
You're going to need to take an inventory of all of the items in your home that movers will be transporting so that they know exactly what to expect on the day of your move. It is also recommended that you take pictures of valuables for possible insurance claims. It's a good idea to transport extremely valuable or precious items yourself if possible.
Once you've done your own inventory, you can begin comparing companies and doing research on full-service long-distance movers. Get several quotes and find one that fits into your budget from a reputable company.
There are still plenty of ways to save even when using a full-service moving company, such as lightening the load by packing items in vehicles or storing them until they are ready to be moved into your new home. You could also pack all of your items on your own instead of using packing services, though you'll want to make sure your items are packed safely and securely.
Tips for Saving Money On Your Long-Distance Move
Look for free moving supplies, such as boxes and packing foam, at local stores and malls. The costs of packing supplies add up when you're packing up an entire home or apartment, so finding free or discounted supplies can keep costs down.
Pack your items as efficiently as possible, maximizing the space inboxes. Packing incorrectly could result in damages to items, which will need to be replaced. By packing properly you also make both loading and unloading easier and less time-consuming.
Get rid of things that you no longer use, need, or want as well as items that don't work properly. Holding a garage sale can bring in some quick cash along with selling items online or putting them up for consignment. You could also donate items, give them to others, recycle them, or simply toss them.
Borrow a vehicle that you can use to help lessen the costs of your move. It may be possible to begin moving items into your new home way before movers show up, which means less items for them to carry and less money spent.
Stick to a schedule when it comes to your move and plan for potential setbacks. You should make sure you've sorted out utilities, enrollment in school, repair jobs, and other moving-related chores. A calendar or planner works well for staying on track.
Prioritize what items need to stay with you or that you're going to need as soon as you get to your destination so that they are readily available. You wouldn't want to put all of your winter clothes in the bottom of your boxes if you're moving in the middle of December!
Know your full situation when it comes to your move. Ensure that you are aware of all moving policies in your new area, such as where movers should park trucks and if there is a specific elevator or staircase they should use. Make sure all reservations and accommodations are made for the day you move into your new abode.
Frequently Asked Questions
How much on average does it cost to move long distances?
The average cost of a long-distance move is just shy of $5,000 if you are moving to a 2 or 3 bedroom family home. Your specific costs for a long-distance move will vary greatly depending on your preparation as well as the options you choose when conducting your move. Consider the size of the home as well as the distance being traveled if you want a better idea of how much your long-distance move may cost.
How do I calculate my long-distance moving costs?
To calculate your moving costs (by using a moving cost calculator) you would first need to inventory all of the items in your home that you would like to have transported. Another factor is any additional services you may require, such as disassembly and reassembly services or packing and unpacking services. Various moving companies offer calculators on their websites or provide free quotes for you to compare.
Should I be giving tips to long-distance movers?
Long-distance movers put in the same time and effort as local movers, so they can be tipped according to those standards as well. Tips can vary but $4 to $5 for each mover for every hour worked, or a lump sum tip for a full day move, would suffice. You can also show your appreciation to movers in other ways if you'd like, such as offering beverages or food.
Making Your Long-Distance Move As Cheap As Possible
You can move long distances without completely breaking the bank. You'll need to plan accordingly and work out the best option for your specific move, but with proper organization and research, you can make sure you save as much money as you possibly can.