What Are The Qualities To Check Before Hiring Long-Distance Movers?
It is important you know what you need and expect from a moving company before hiring someone. What are the qualities to look out for? We've taken our time to discuss them one after the other to make it easier for you.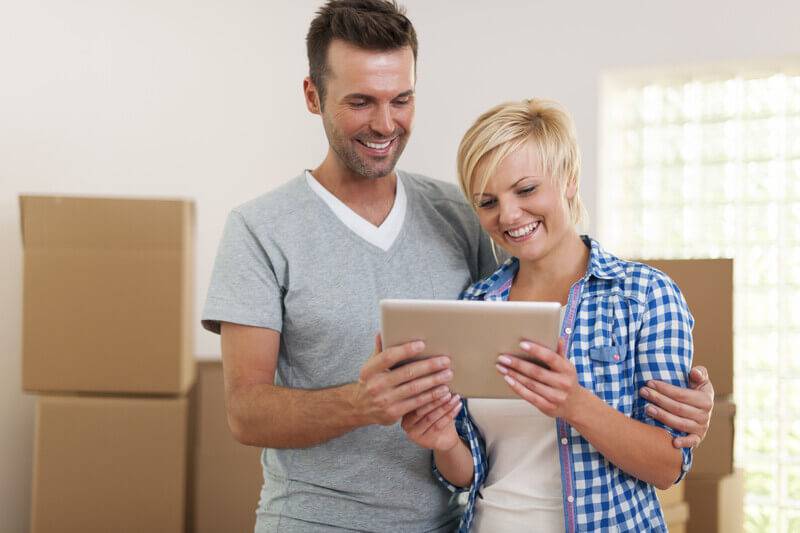 Professionalism, license, availability in your location, equipment, affordability, and more are some of the qualities of the best long-distance movers.
Finding a trustworthy moving company is tough with a variety of options. Since you will be spending a lot of money hiring a moving company that is on time and offers smooth and stress–free moving services, you should take your time to research the best.
Having peace of mind when moving is possible when you hire a reliable local moving company. Reputable moving companies offer unique, personalized, and dependable services. They ensure the provision of actual estimates smooth moving experience.
There are vital features that differentiate a reliable moving company from others. It may sound hard but it is seriously not. All you have to do is just check these 10 qualities in any moving company. This will help figure out if they are good enough to make you're moving an easy and seamless one.
1. License
If you are searching for a moving company for household or commercial moving or just to transport furniture with a state, ensure the company is reliable and licensed by the USDOT and that they have a valid USDOT number. For your satisfaction, consider checking the membership of the company with organizations like the American Moving and Storage or the Better Business Bureau.
2. Professionalism
Many moving companies don't care about being professional with their jobs; they only want to move your shipments as fast as possible so they can proceed onto the next job. However, this is different with professional movers, like professional Florida moving companies. They will protect your belongings carefully to avoid any damage during the move and use as many movers as possible to perform the job for successful delivery.
3. Good Behavior of Workers
Anytime looking to hire a professional moving company, the number one thing that draws your attention is the behavior of the individual or team instead of 'shifting charges'. Therefore, we consider this as one of the qualities of a good mover. This is certain; as we all want to work with that particular mover whose workers are well behaved.
If the employees are rude to you during your interrogation, then you should move to the next company on your list, as you don't want to work with them. Simply, if the workers have a great sense of interaction and much friendly behavior then you would love to work with them. So, consider this as your first step in your moving checklist for hiring a moving company.
4. Accurate Estimates with no Surprise Costs
A reputable moving company offers accurate moving estimates and better advice for all your shipments including the ones that require special care. They can take care of all types of items like pianos furniture, and priceless paintings. Whether gym equipment, home theatre system, or pool, le, they have the professionalism to pack and move any type of item to the new home safely with no damages.
You don't have to worry about expensive costs or hidden costs, as the moving company is honest with the prices they charge and is straightforward with the overall costs. The quotation you receive doesn't change during or after the entire move unless you request services.
To learn more about accurate estimates, check our guide on moving cost calculator.
5. Good Communication Skills
Yes, we are all connected now with just a few clicks away from accessing information that we need. A moving company that has no effective communication system should not even come as a surprise to us. The attitude of a company as regards communication is so much important. How far will the company go to communicate with you? Some companies are willing to have a conversation with you physically in your home even after a phone conversation. Go with such companies.
6. Responsibility and Carefulness
We all hire packing and moving companies to ensure that our moving job will be handled by professionals. This will not just make us feel less stressed out but is also budget-friendly since professionals know and have the relevant equipment needed to perform all kinds of moving. But, what if during moving of your belongings, it gets damaged? Then, the expensive moving company always has a backup plan in place and that is what moving insurance facility for the household move is all about. They offer it to their customers so that in the event of an ugly incident like loss or damage to your stuff during transit, then the company provides compensation to the customer. In this way, we will again purchase that exact damaged item but this time around, without removing money from our purse.   
7. Latest Moving Equipment
Professional moving companies make use of special moving equipment since they need to perform the moving tasks without damaging the shipments. Using professional moving tools gives what they need to carry out and complete moving activities fast and efficiently. They can easily lift heavy belongings like a cooler, bed, sofa, pool table, and different other household belongings with lesser effort.
8. Affordability
You should understand the quotes as regards moving. Check how much you can afford and then locate the moving company that matches your budget. Remember that expensive price doesn't mean you will be getting great services. So hire a moving company with quality and low rates.
Read How Much Does It Cost to Hire Movers
9. Availability in your Location and Destination
Maybe your most important consideration when hiring movers is if the moving company can perform their moving services in your chosen location. This means, your moving company should be able to operate in your current home to other locations of your destination.
When searching for moving companies, find out and check with them whether they can perform business in both your current and destination locations or if they need certain permits and paperwork. This implies that you find out whether you can consider this moving company for hiring, as helping them get a license and other documents can take much time.
10. Offers Required Moving Services
It is essential to not forget that even though moving companies usually have a similar set of goals and nature of work, top-recommended cross-country moving companies often have various kinds of specializations. These include corporate moves, specialty moves, long-distance moves, and even local moving. When selecting a moving company, you should first find out the services you need offered and then figure out if they can perform them. This includes storage services and the packing of delicate items.
Conclusion
Having the above in mind, it is important to remember that hiring a mover is not an easy task. This doesn't mean it can't be done, though. Remember to check for the qualities above for your moving companies, as these features often indicate a team of professionals that will not only perform business effectively but also deliver a beneficial service to you.
If you are searching for a moving company that possesses all these qualities, look no further because iMoving's network of reliable long distance moving companies that have it all and even much more. Contact us now for your household move and enjoy the transition.