Interstate Moving Companies - The Complete Guide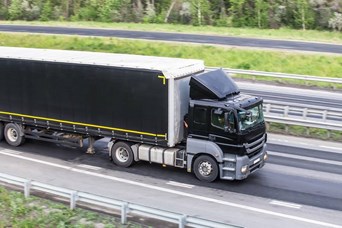 iMoving is a trusted and dependable name in the moving industry. Our experience on the job with our quality service delivery is what stands us out from the rest. We are a secure and licensed moving platform that will help you manage your move from start to finish by working with top interstate moving companies in the United States who understand the technical-know-how of how to move corporate offices, families, and all other belongings across state without any hassle. These interstate moving companies have in their team, professional movers who will handle your belongings from packing, loading, and unloading; they will stand by you all the way from start to finish to ensure you have a seamless relocation.
iMoving offers you the opportunity to view quotes from several moving companies in our network, compare prices, review their services, select your preferred mover and then you can book online. 
Why Choose iMoving?
All moving companies under us have been certified to have the expertise to deliver quality services.
All moving companies that we deal with are licensed, insured, and secured so you don't have to worry when we help you handle logistics involving your move from one state to another.
We will help you save money on your move as our rates are competitive and affordable.
All logistics from start to finish are well catered for when you choose iMoving.
Our movers don't delay; they deliver your belongings as at when due.
We have an excellent customer care unit that will attend to all your enquiries when you call, we will not leave you to an answering machine.
We have an effective means of tracking your belongings
Best Interstate Moving Services in The USA
Our interstate moving services are well structured to give you peace of mind that your belongings and goods will be well handled by our professional movers. We offer a broad range of interstate moving services that include packing, storage, special handling, commercial moving, moving quotes. Whatever your moving needs are we have the expertise to handle them at iMoving as we have an outstanding working relationship with top interstate moving companies across the United States. You don't have to bother yourself as our services promise convenience and it does it cost an arm and leg to hire our movers. All these services come at very affordable rates that will accommodate your budget regardless of your income.
Full Packing:

 

When you choose iMoving, you can be guaranteed that all your belongings will be cautiously parked, well-crated, and wrapped such that there is no damage done to any of the items during the process of packing. We have appropriate items such as cartons, crates, and boxes to effectively package your belongings s that they are intact all through the transition to your new location.
Storage:

 

Are you looking for s first-class storage facility to store your belongings? Look no further beyond iMoving. Our movers offer fantastic storage facilities that are well conditioned to house your items until they are ready to be moved to your preferred location. Our storage facilities are secured.
Special Handling

:

 

We have well-experienced movers who are trained to handle special items that are fragile or breakable so that they are not damaged in the process of moving them from one place to another. If you have any of your belongings that may require special handling when you want to move interstate, we have got you covered in this regard.
Commercial Moving:

 

We handle commercial moves of all times from one state to another. Our primary goal is to help businesses relocate interstate by making sure downtime and disruptions to workflow is minimized to the barest level through properly thought through the logistics approach. We will take charge of the pre-move, and post-move plans so that our clients can attend to more pressing business tasks.
Moving Quotes:

 

You can request for moving quotes on our website

 

iMoving.com

 

by providing detail of what you plan to move on the website and you will get quotes from movers on our platform. You can compare quotes from these movers and you are at liberty to employ any one of them that will best serve your unique moving needs.
5 Tips for a Successful Interstate Move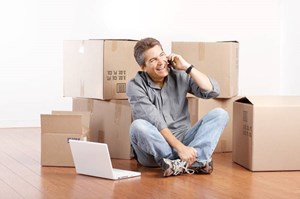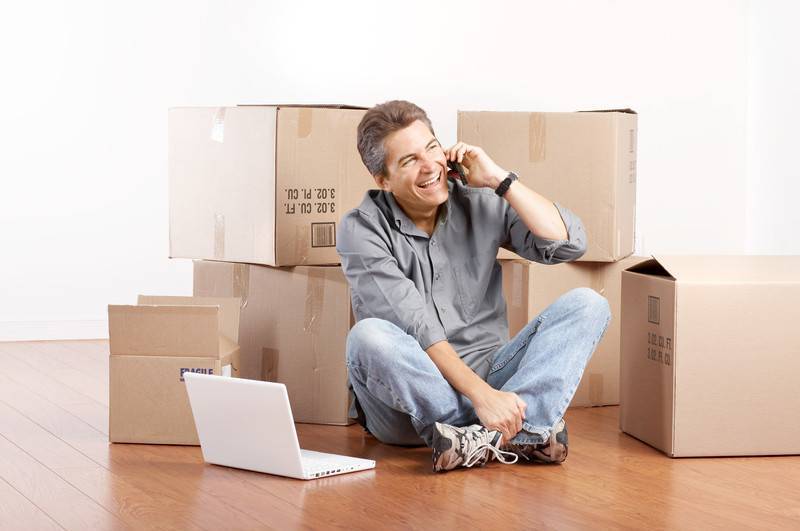 Moving across states or cross country is an exercise that requires proper planning and logistics in order to make sure the whole experience is an enjoyable one. You have to get it right from the movers you engage in making sure they handle your belongings carefully, and also you have to look out to get the best move rates that fit into your budget.
Below are few tips to ensure a successful interstate move;
You Early Planning:

 

Let your plans begin from having a budget so that you don't go outside of what you plan to spend. Although, it is good to have enough when you plan to move, yet you need to have a plan on ground in terms of your budget, how you plan, and how you intend to set up your new apartment ahead of time so that everything is in place and running just as soon as you move in.
Get rid of Trashes:

 

Compile a list of all items in your present home that you no longer need or that may be of a large weight and are not necessarily important; sell these items and appliances or give them out to family and friends who may need them. This will help you to save cost and you will have fewer items to deal with when you move.
Pack ahead of time:

 

packing is one aspect of time which when underestimated can mar your moving plans. Hence, it is advisable not to see this task as a small task. Make sure you start packing ahead of time, starting from items that you will not use in weeks or months to your planned move date. Get boxes to package your items and label the boxes appropriately according to the items you have in each box. Carefully pack all your items to avoid damaging them.
Hire Professional Movers:

 

Whether you will have a successful interstate move is dependent on how well your movers are able to handle the job. Hence, it is important to do your due diligence in employing a moving company. Read reviews about them and ask directly from people who have used their services in the past what kind of experience they had with them. Make sure the moving company you are engaging is licensed, insured, and secured.
Organize your new Home:

 

Make sure you have all facilities up and running in your new home. Get in touch with your utility service providers from electricity to water, and internet service provider among others.
Interstate Moving Frequently Asked Questions (FAQ)
How soon can I call a moving company?
The earlier you call a moving company, the better. This will enable your moving company to plan ahead by putting all logistics in place and also determine the best route to your new location. A good time to contact your moving company is at least a month before your planned move date.
How do I know if my movers are insured and licensed?
You can check for this information on their website or ask for their DOT and MC license numbers so that you can verify with the Department of Transportation and local authority.
Do I need to get an estimate?
Yes!! You need to request an estimate from your moving company so that you can have an idea of what it will cost to move your belongings and you can also compare quotes to know which of the moving companies offer the best rate.
When it is the best time to move?
In as much as you can move at any time, it is advisable you avoid moving at the end of the month, weekends, or during the end of the year holidays.
If there is a damage or loss to my belongings or goods, how much time do I need to file a claim?
You have up to nine months from the delivery date to file a claim.
How long will it take to move my home/goods?
You need to get this information from your moving company. Although, it depends on the volume of the goods and household belongings you are moving and the distance these goods will be moved is also a function that determines how it will take to move your home/goods.
This is a good question to ask your moving company. Some moving companies offer discounts and promotional offers that can save you extra cash. Ask them to find out.
How Much Does An Interstate Move Cost?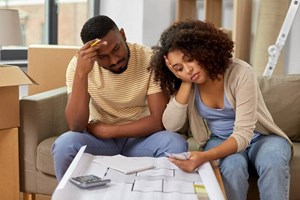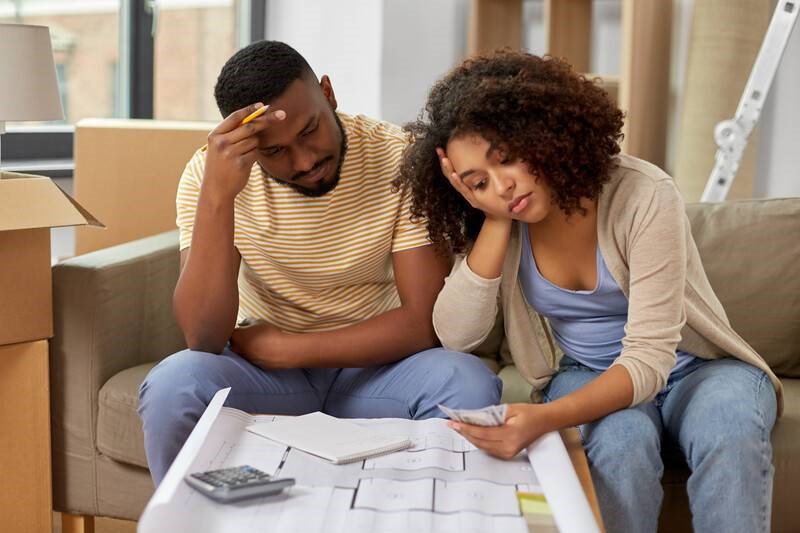 The cost of moving your home from one state to another varies as it is dependent on a couple of factors such as the distance to be covered, the weight of goods to be moved, and the level of difficulty that may be involved in completing the move. Interstate movers do not charge by the hours unlike what you have for local movers; they charge based on the distance, weight of the shipment, and other costs that may be incurred in moving items up the stairs. We consider the cost of moving a 1 – 6-bedroom apartment.
1-Bedroom Apartment:

 

To move a 1-bedroom apartment may cost between $1,00 to $2,500 depending on the weight of items to be moved. For a weight of usually 3,500 pounds it will cost around $1,500 to move across a 500 miles distance and around $2,000 for a distance of 1,000 miles. 
2-Bedroom Apartment:

 

For a distance of 500 miles it will cost around $2,000 to move a 2-bedroom apartment and it may rise to about $2,500 for a distance of 1,000 miles.
3-Bedroom Apartment:

 

To move a 3-bedroom apartment across the state will cost around $2,700 for a 500 miles distance and up to about $3,500 for a distance of 1,000 miles.
4-Bedroom Apartment:

 

It will cost at least $3,000 to move a 4-bedroom apartment.
5-Bedroom Apartment:

 

It will cost at least $3,500 to move a 5-bedroom apartment from one state to another, depending on the distance involved.
6-Bedroom Apartment:

 

To move a 6-bedroom apartment across the state will cost around $4,000 depending on the distance involved.
How to Choose the Best Interstate Moving Company
Choosing the right interstate moving company depends on how well you are willing to find out about the moving companies available at your disposal. Here are some things you should consider and questions you should ask yourself before engaging the services of a moving company;
Is the moving company Insured?

 

This is important to ensure you save with them in case of any eventuality you can still be compensated.
Is the moving company licensed?

 

Being a licensed moving company offers you the rest of mind that you cannot be duped as the moving company will definitely have a reputation to protect.
How competitive is their moving rate?

 

You can get an answer to this by comparing moving rates and quotes from different moving companies. However, make sure that the companies you will finally engage offer all the services you need to relocate.
What are people saying about them?

 

Read reviews about the available moving companies from an independent website before you engage the services of an interstate moving company. Another way to go about this is to get a recommendation by word of mouth from people and friends that have used their services in the past.
Do they offer any kind of discount or promotional offers?

 

This can help you save money.
Do they offer all the services I need?

 

You need to be sure that the interstate moving company you wish to engage offers all the services you need from them. For example, you need to be sure if they offer storage facilities if you will have to keep your items for some period of time, you need to know whether they will charge extra for certain services as well.
How well you are able to provide correct answers to these questions will go a long way in helping you engage the right interstate moving company.
How to cut costs on your Interstate Move
There are several ways through which you can cut cost on your next interstate move.
Here are a few ways to cut costs: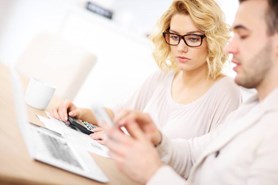 Do it Yourself:

 

There are certain tasks you can do by yourself to cut cost when you plan to move. Some of these include packing by yourself, get boxes from friends and families to use for packaging your belongings ahead of time before your planned move date.
Get quotes from more than one Moving company:

 

Request quotes from more than one moving company, you can as well invite them to your home so that you can get quotes for comparison. This will help you decide on which of the companies offer the best rate.
Strategically Choose your Move Date:

 

The date you plan to move also has an effect on how much you will be charge. Moving rates are usually high during the summer; a good time to move is during the week. Avoid moving during holidays and end of the months.
Get help:

 

You can call on friends and families to help you with packing, loading and offloading as the case may demand. This will save you some bucks when you plan to move.
Move Important Items Only:

 

Avoid packing items that you will not need in your new homes. You can sell or give out such items so that you can reduce the weight of goods you will be moving.
Whenever you decide to move across the state, iMoving is your best bet to guarantee you a safe and seamless relocation. We will help you get the job done through the help of the reputable moving companies we have in our network. Contact us today and we will help you handle your interstate relocation the best way you can ever imagine.
Frequently Asked Questions
How can I save as much money as possible while using movers?
When using interstate moving companies to facilitate your move, you're already simplifying things for yourself by not having to rent your own moving truck and deal with the delivery of your items yourself. However, you're still going to be paying for the distance that the movers have to travel, and that is going to be quite a bit pricier compared to local moving companies.
To save as much as possible when planning a long-distance move with movers, the best method may be to cut down on the number of specialized services that you use, such as home packing and loading or unloading of the moving truck. While this creates more work for you, you will be saving a pretty penny by only paying the movers for the actual move, instead of the extra services.
How much does it cost to move interstate?
The answer to this question depends on several different factors, including how many items you have that you are planning on bringing with you, the interstate moving company you hire, and whether or not you use some of their special services, like home packing.
While there is no definitive price for moving interstate, the average cost of an interstate move for most people can be anywhere in the range of $3000 to $6000. You'll need to take into account the distance of your move, the number of things you have loaded up in the moving truck, and how much those items weigh since your cost for this will most likely be based on weight.
Do I pay my interstate movers before or after the move?
In general, whether you are using interstate moving companies or even local movers, the practices for payment are largely the same. Any reputable moving company will generally not expect any form of payment before the move is complete. This includes deposits.
Any reputable moving company will take payment upon the safe delivery of your belongings. There are several reasons you don't want to pay upfront. If a mover demands cash before the move begins, you could be dealing with a rogue mover who is going to take your cash and your stuff, only to never be heard from again.
Avoid fake movers and scams by working only with reputable, well-known moving companies who don't expect any form of payment until your stuff is safely in your hands at your new home.
How long should it take my movers to deliver?
This question depends on how far your stuff is traveling. If moving within the same state, you can usually expect your stuff to show up to your new home on the same day. Depending on how late of a start you get, it is possible that it might take one night, as the moving truck may need fuel or the movers may need to find lodging for the evening.
In general, however, you should expect to see same-day delivery if not next day delivery when moving from place to place in the same state. If moving across state lines, your wait might be a little longer, depending on the moving company and the circumstances that arise during the moving process.
How are interstate moving companies regulated?
Interstate moving companies are regulated by the Federal Motor Carrier Safety Administration (or FMCSA for short). This organization regulates any company that handles the moving of cargo or passengers across state lines, and reputable moving companies will be registered with the FMCSA.
To ensure your chosen moving company is properly registered with the FMCSA, you can visit their website and confirm their United States Department of Transportation (USDOT) number. If you can confirm they are registered and have a valid USDOT number, then the chances are great that you've found a trustworthy moving company to work with.
Conclusion
Interstate moves don't need to be complex or confusing. By connecting with a moving company that specializes in interstate moves, you can work out the details more easily. The more easily you sort out your move, the better off you'll be when it comes to executing it on moving day.
Compare Offers
What are You moving?
How does it work?
| | | | | | | |
| --- | --- | --- | --- | --- | --- | --- |
| Create Inventory | | Compare Offers | | Book Your Mover | | Bon Voyage |
What is iMoving?