Long Distance Relocation Services: Things You Must Know!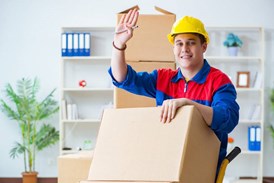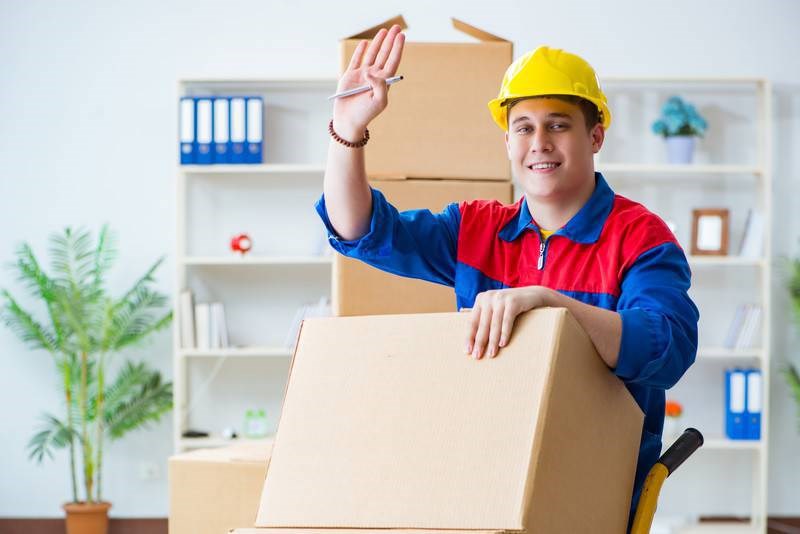 Have you moved to a long-distance location before? Or are you considering moving to a new place that requires traveling for long? It is necessary for you to know that long distance moving is not as easy as it looks. I am yet to see someone that ever says long distance moving is less stressful.  It is a tremendous job. The only thing I can compliment about the long distance move is that it can really be fun if you have the right long distance moving company helping you move your goods.
iMoving.com is currently one of the best moving platforms to consider when traveling long distance.
We help you save time and money.

If you want to relocate and you have a lot of goods to move, we do charge you per item so that you can know the exact thing you are paying for.

When moving, we give notice of 7 days to our movers so to ensure your move is complete before requesting payment and this is for our customer protection.
We are currently working with the best long distance relocation companies in the US, and our services can truly be trusted as we always satisfy our customers.
Find the best long-distance relocation services in the USA
It is really not difficult to discover the best relocation companies in the United States of America.  There a numerous long-distance relocation companies around the nation and all in different sizes and shapes but the important thing is finding the best and reliable company to trust when helping you move your properties and to make sure they provide the following services:  
Storing of goods when moving long distance is very necessary. Long-distance company movers pack goods in ways for it to survive long distance moving. They make sure that your goods are well packed and sealed in a very good box. Most times, extra storage facilities are needed for your goods to be very safe and accounted for.
Long distance moving companies have movers that help you pack your loads and goods fully without making you stress your self. The only thing is that you might need to pay the additional cost for the service renders by the movers, but be sure that your goods will all be moved carefully.
Moving of special items requires an expert touch. When you choose the best moving companies to help you relocate your goods, you can rest assured know that all your personal belongings will be packed professionally, with maximum safety by a team of professionals so that you won't have room for complaints when moving.
Commercial moving though requires more planning. Teaming up with the best moving company will help make your commercial moving a success. They will advise you on how to lay your new plan, how to replace your furniture. Commercial moving definitely requires some serious expertise, and so it is best to locate the best moving companies for your commercial move.
This is the simplest way to transport your car. When planning on moving your cars, it is good to select quality moving companies that will help you move your cars as well. Good moving companies have cargo that specializes in the transportation and shipping of vehicles from one location to another.
5 things consider before hiring a long distance relocation company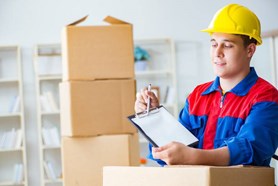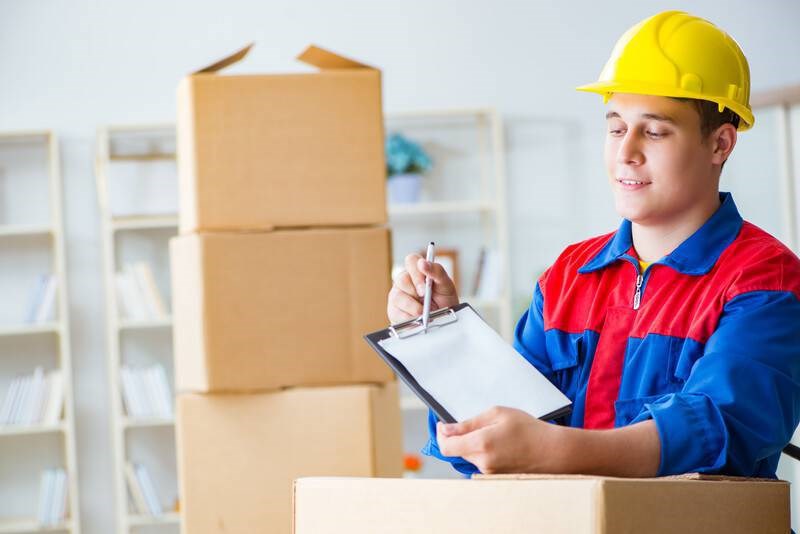 Nowadays it doesn't take time to see moving companies all around the United States of America, but the question now is what are some of the things that should be thoroughly considered before hiring a long distance company?
1. The reputation of the company
This is one of the first things to consider before choosing a moving company. A lot of moving companies are there just to scam their customers and only make money without providing essential and necessary services. An excellent company reputation saves you time and money. You won't need to spend money on a company that is not worth the stress. Every good company equals a good rate. You will be aware of the fact that the company you are making use of is a company that is mostly used by people because of their effective service and you will zero your mind to spend more when moving. This is solid because of the fact that the company has proven to be very reliable. No person can he loves a company because of their poor services. It is very good to choose a moving company based on its reputation.
2. Check the company review
Before choosing a moving company, it is advisable to check and read reviews about the company online. If the company is known for providing good services and satisfying its customers, it will surely be posted, and if they are known for disappointing their customers also, it will be posted. It is not possible for a good moving company to have only and reviews. Though you cannot please everybody, a good moving company that provides effective services to their customers will definitely have good reviews. If you a considering checking reviews about your moving company you can check sites such as Yelp or City search and you will get the needed review for your moving company.
3. The license of the company
When choosing a good moving company, ensure that the company is licensed. Having a good moving bus or truck is not just the requirement needed for you to start a moving company and many people are not aware of that fact. It is necessary to read on the license of the company before choosing it so that you will not face obstacles or be unnecessarily detained on the road when moving to a far distance.
4. The company rates
Company low rates don't just mean low bills. It could include the incorporation of fuel rates. Just like airlines, rates can be varied based on the seasons and days of the week. You can consider if they will give you a better rate during the weekdays or weekends. Good reputation equals good rates and always remembers that no one gets good for expensive service.
5. Overtime charge
It is expected by law that a moving company can only state the rate on the phone and not estimate on the phone. If you want to make use of any moving company ensure they give you a break down of all their policy and how they work. Moving companies give over time depending on the delay you may bring to them, but before they can insist they should have state their rules and regulations as regards overtime charge.
Moving FAQS
People these days are very inquisitive as regards the moving companies. A lot of questions have been posted by them, and they include:
1. How can I know if I am dealing with a reputable company?
There are two questions to consider, do they provide quality service and how long have they been providing quality service. It is possible for you to get an answer and that is by entering the company website or reading reviews about the company. If you have the time, try talking to people locally and asked them about their experience with any moving company.
2. What advice can you give me as regards planning my move?
It is necessary to plan in advance before moving. This is really an important key to ensure a good long distance move. Start planning as soon as you know you are moving.
The following steps should be kept in mind when planning to move
Have sufficient quantities of packing supplies for your move

Clean your possessions before packing them

Put a label on each and every box

Create a budget for all the possessions to be moved
3. What are the cost service options available?
Normally the total cost of your move should depend on the weight of your shipment. Before agreeing on anything with a moving company, ensure that you have an estimate, so that you do not exceed your desired budget. If you know you have a lot of possessions to move with little funds, you can sell off some and use the money to for your long distance relocation move then upon reaching your location you can add money and buy your precious possessions into your new home. Take for instance you have some big furniture that if weighed will attract more cost, you can sell them to a local buyer and when you reach your new location, you can add money and buy a finer one.
How much does a long distance relocation cost?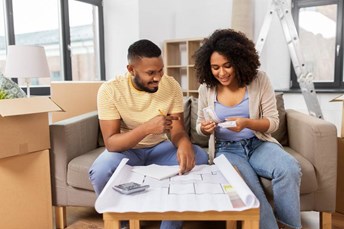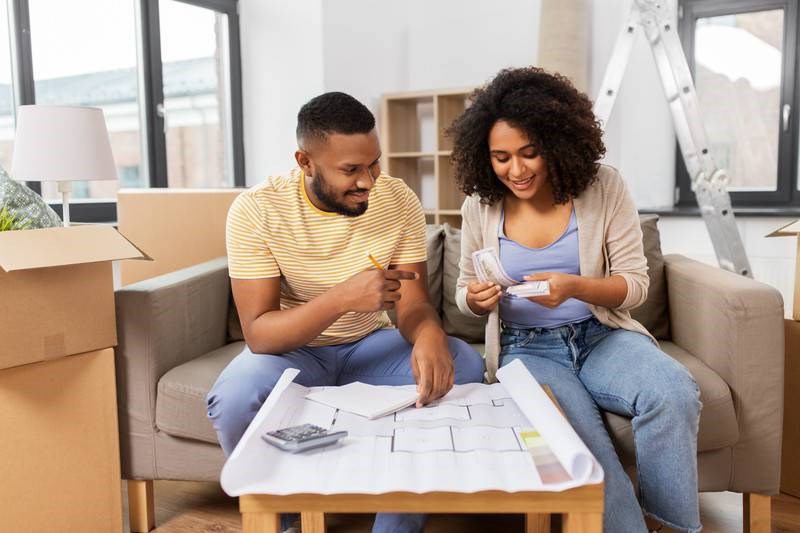 It is expected to know the average moving cost of long distance relocation In the United States of America. Whether you like it or not, when new house bills come up, it is your money that will determine if the truck wheels will move or not. First of all, you have to decide what moving service you are going to use and when they offer a lesser charge probably during the weekend or public holidays.
I'll briefly like to explain some options that are available when considering the cost of long distance relocation.
The American storage and moving associations state that on average, the cost of long distance relocation is about $4000 to $4500. Another thing to consider when moving for a long distance is that you shouldn't expect to be charged by the hour rather some things will have to be carefully considered, and they include:
The longer the distance, the higher your relocation cost. The cost of your move centers on the particular distance of your relocation. Long distance relocation is quite expensive, so you should be prepared and save up for your relocation.
The weight of the shipment
Fortunately for you, the high relocation price factor helps you save hundreds of dollars when you decide to reduce the number of possession to the minimum level. Do not result in the pleading or any other means to help you reduce cost; rather it is better you sell off some of your possessions so that there will be a lesser weight on the moving truck.
Every price estimate must include additional or extra services. Some additional services may include, packing, unpacking, furniture assembling and dissembling, and so on. When you allow movers to help you save all this stress, be ready to pay as you will be charged for extra charges because of the services renders by the relocation company.
How to choose the best long-distance relocation company?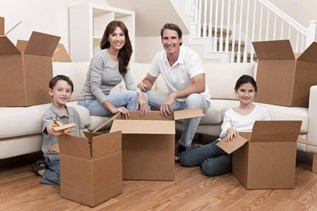 iMoving.com can help you to find the best long distance relocation company in the USA. Moving from one part of the country to another may not be as easy as it looks. Getting dependable long distance moving companies can be more stressful than it sounds. Packing of possessions to loading is really tough, and that is why imoving.com is ready to make your load light.
You can choose the best relocation company by:
Reading reviews online

Asking questions from friends

Visiting the site of the relocation company

Checking for overtime charges

Reading on the relocation company reputation.
 All this above information can be easily found online. Allowing the best long distance movers to take care of any task for you will definitely make your move less stressful. Don't worry about packing your fragile and delicate goods as the movers will help you take care of them and ensure they are well stored and delivered. iMoving.com is tested and trusted by clients, and so you do not have to be terrified as regards quality relocation company rather try saving up for the expected amount that the company may charge you. We do all the research, and you make the payment.
How to reduce the cost of long distance relocation?
Long distance relocation companies will always be ready to take the stress of helping you pack, load, unload and deliver your stuff so far you have the necessary finance to back it up. But for some people who do not have the necessary finance for long distance moving it can really be expensive for them. If possible create time and reduce the cost by doing the majority of the jobs yourself.
If you are considering something that you can do to reduce cost, you can read up the following:  
Look for free packing materials

Ask around for cheap packing materials

Endeavor to pack and unpack your belongings personally

If you have furniture that can easily be assembled and dissembled, do it yourself but if it cannot, sell it off and use the money to buy new ones in your new location

Get multiple quotes on iMoving website and compare prices. 
Remember that when booking one of our long distance movers, you will be briefed on the estimate for your long distance moving cost. The cost is all determined by your distance, inventory, and packing needs. You can explore your options but do well to carefully adhere to the above rules when trying to save cost.
With iMoving, you can be sure that you are working with a good company that will provide you with good quality and dependable service. You don't have to spend time looking for reviews as we are always ready to pass through the stress for you. Our joy is when we see that our customers are satisfied with our services. So whenever you have decided to move, and you are looking for a good long distance relocation company, allow iMoving.com to help you.
Conclusion
If you have your relocation services in order ahead of time, you'll likely be in a position where you know exactly what to expect. Sort out your details early on and the long distance move you've been worried about will be taken care of properly by the right moving company.
Compare Offers
What are You moving?
How does it work?
| | | | | | | |
| --- | --- | --- | --- | --- | --- | --- |
| Create Inventory | | Compare Offers | | Book Your Carrier | | Bon Voyage |
What is iMoving?