Total of
1
movers in
Cranston
Compare Offers
What are You moving?
How does it work?
| | | | | | | |
| --- | --- | --- | --- | --- | --- | --- |
| Create Inventory | | Compare Offers | | Book Your Mover | | Bon Voyage |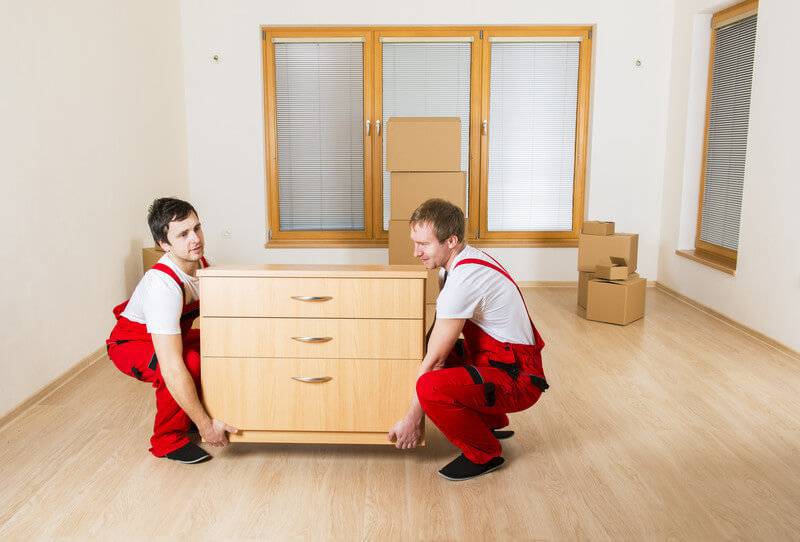 Cranston Movers
Are you exploring your options when it comes to scheduling your move? There are a lot of details around moving and picking the right Cranston moving company can be particularly hard. But it doesn't have to be such a time-consuming task.
iMoving has done the hard work for you here – we research all of the Cranston moving companies and make sure that we learn as much as possible about them. Our vetting process takes time, but it ensures that no matter who we partner up with, we're going to feel proud of that relationship. That means, if you decide to schedule a move with us, you can trust them as well.
Every single moving company gets completely vetted by us and we make sure that their prices are going to be fair for our customers – including you! All you need to do is use the form on our site to let us know information like your current home, where your new home is, and what your Cranston movers should expect to be hauling with them. Then, we'll give you a variety of search results, complete with basic quote information.
When you find the local or long-distance Cranston, RI moving companies that you want to get a more in-depth quote from, use the search to get more precise quotes. That way, you can get more information and know that you've got the tools you need to make some pretty solid decisions about the process. Then, schedule your move and you're ready to go. It is that simple, and saves that much time – how awesome is that?
Moving Services in Cranston, RI
Packing and Unpacking Services: Sometimes, we just don't have the time or the ability to deal with the process of packing and unpacking – movers can help to make this process a little easier for you.
Local Movers: Moving a short distance, like down the street or to the next town over? Local moving services can meet your needs.
Long Distance Movers: Long-distance movers have more specific quote structures and can move you to a neighboring state or even across the country.
Business Relocation: Is your business moving to a different building? Commercial relocation services can keep your items and information safe during the move.
Storage Options: Need storage for that period of time between leaving your old home and getting settled into your new home? Some Cranston moving companies in our iMoving network offer secure storage options.
Other Services: Other services may include selling packing kits, moving large or delicate items (like antiques and instruments), or any other number of services.
How to Simplify Your Move
Use Plastic Wrap!
Plastic wrap is your best friend. You can wrap it around your drawers and silverware trays in order to keep everything inside of them. You can also put a layer inside of the lids of opened liquids (body wash, etc.) so that they don't spill while you are transferring those items to new places. Plastic wrap is super handy during a move!
Be Efficient With Electronics
Do you have a lot of electronics? Be careful with them! See if you kept the original boxes for them and pack them in those if you do. Take a picture of the wires that are plugged into your electronics so that you can have a visual way to see how things go back together. Put different wires for different electronics in different baggies and label them. It'll make putting your electronics back together a lot easier than it may have been otherwise.
Have a Snack Bin Handy
Put it where people can get it. Fill it with your favorite things – protein bars, salty snacks, whatever you think that you may need in order to ensure that you can get that boost when you need it.
All Hands on Deck!
Get everyone involved in moving – even your little ones. Let them pack some important items into a box that you'll keep with you on the trip – it'll reduce their stress and keep them out of the way as well. Make sure that all of your family members are helping with something, no matter
Keep Important Documents With You
Social security cards, birth certificates, and whatever else you consider private and important, be sure that you keep them with you in a safe location. You also want to be sure that you have an overnight bag so that you can have clothing and other items that are going to be easy for you to access when necessary.
What Do You Need to Know About Cranston, RI?
Cranston, Rhode Island used to be called Pawtuxet, but it is now known as being one of the top places to live in the United States. Found right outside of Providence, this lovely city is the second largest in the state, and it's one of the 25 safest cities to live in the country. The crime rates are incredibly low and the income rates are quite reasonable for a New England city. The school districts are some of the best in the state as well.
Recreation is a big deal for Cranston residents. Not only is it where the first vehicle racetrack was located, but it is also the home of one of the biggest public outdoor swimming pools in the country, Budlong Pool. Some of the oldest homes in the state are found in Cranston as well. The auto racetrack was replaced by Stadium Ball Field, where amateur baseball, football, soccer, field hockey, and softball (along with high school versions of those sports) are played.
Unlike most urban areas, Providence County (where Cranston is located) is actually very friendly in regards to vehicle transportation. Street parking is really easy to get to, and it's not plagued with traffic as you'd see in other cities around the United States. Also, if you're looking for great places to eat, there is an endless supply of them found in and around Cranston.
Since Rhode Island is a small state, you're literally a short trip away from anything and everything that you would want to go and see. Within an hour or so, you can go from being in the urban sprawl to enjoying the beautiful forests and open spaces that are in the rural parts of this beautiful state. Or, you can go with your family to enjoy the beach. Everything that you could ever want is found in Rhode Island, and Cranston is a great place to experience it.